Last weekend me and my husband Robert decided to prepare a full 2 course meal for our family of 4. Traditional and standard;) polish dinner on Sunday is a rich broth and pork fried breaded cutlets. We went to the local market where you can buy vegetables and meat directly from farmers.
I prepared pork chops, Robert prepared rich chicken broth- check it here: http://cookinpolish.com/polish-broth-chicken-soup/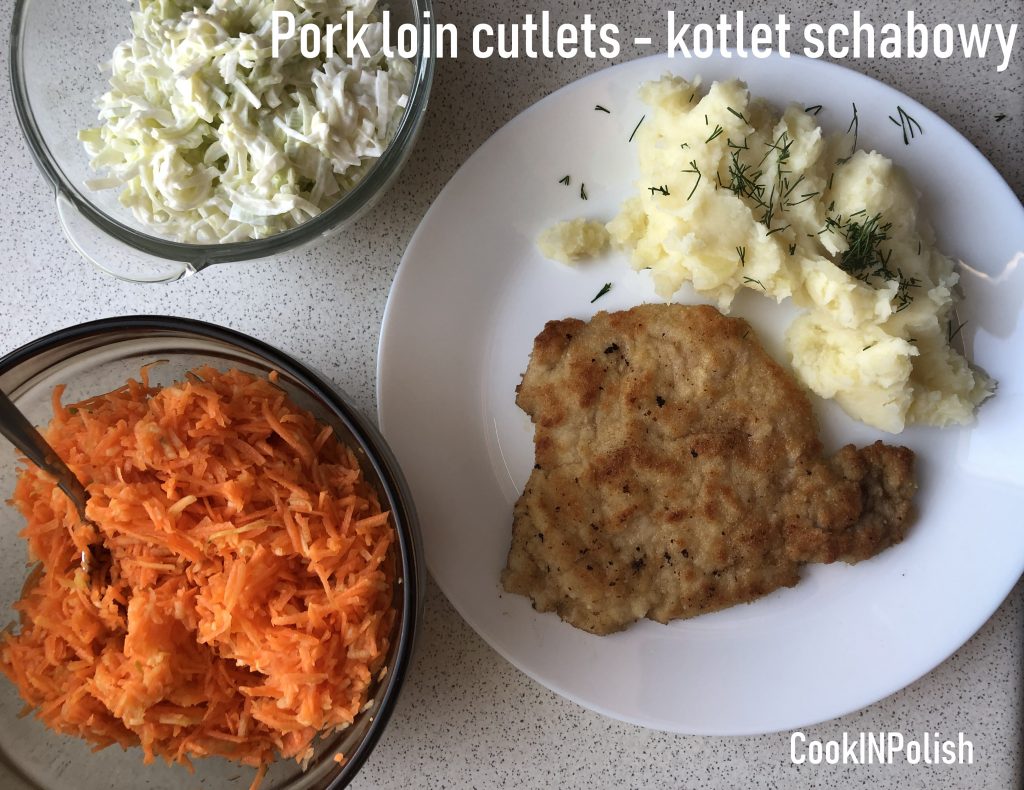 Place pork loins chops in the milk and add onion feathers. Cover with a foil and let the flavors mix for few hours or even the whole night in the fridge.
Thin the chops by pounding, season with salt and pepper.
Toss cutlets in flour, then in beaten eggs and at the end in breadcrumbs and put them to fry on hot oil.
Fry for few minutes on each side.
Serve with potatoes or mashed potatoes and favorite salad.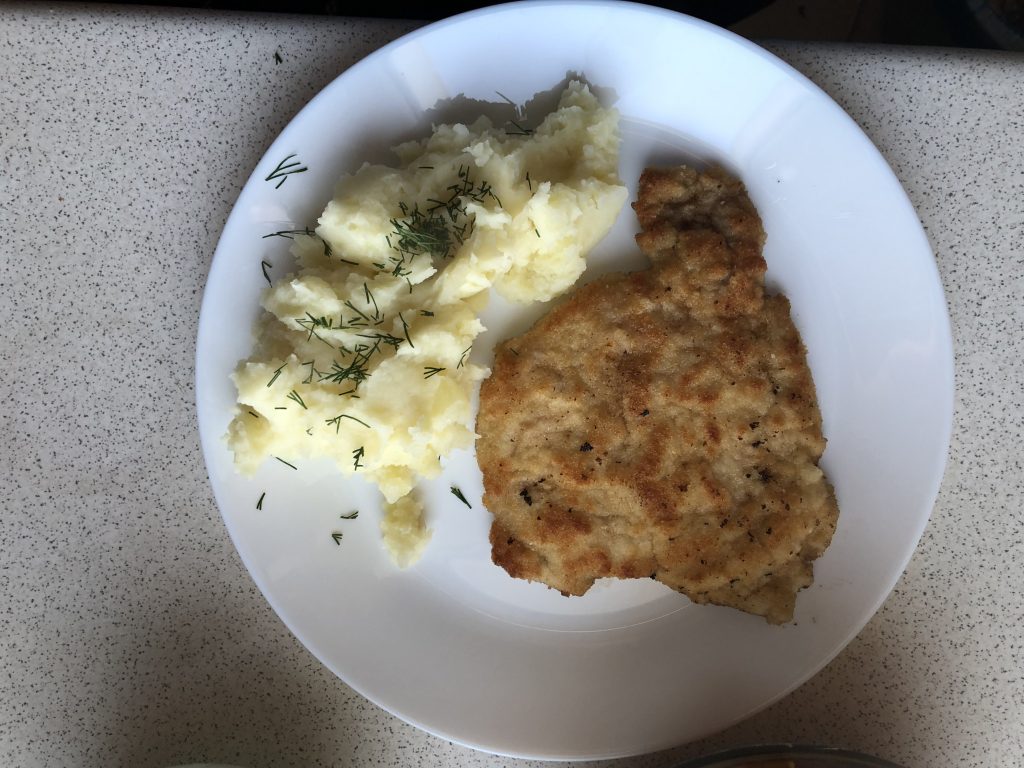 Smacznego! 🙂