Vinegar Pickled Plums are a great addition to meat dishes. Sweet and sour, make some to your pantry, they will be perfect in Winter. This kind of side dishes remind me of big great dinners celebrated in our family who lived in the village, when I was a child. We used to visit them to celebrate "odpust", which is an annual christian celebration of the patron of the church. There used to be a solemn mass in Lachowo, there was a lot of stalls around the church with sweets, toys, kid's jewellery, balloons, everything that tempts children and makes parents lives miserable;)
After official part there was a dinner in a nearby village, where our relatives lived. It has always been a big gathering of the whole family from my father side. There has been always many dishes served, schabowy was a must, we used to have them with vinegar pickled plums.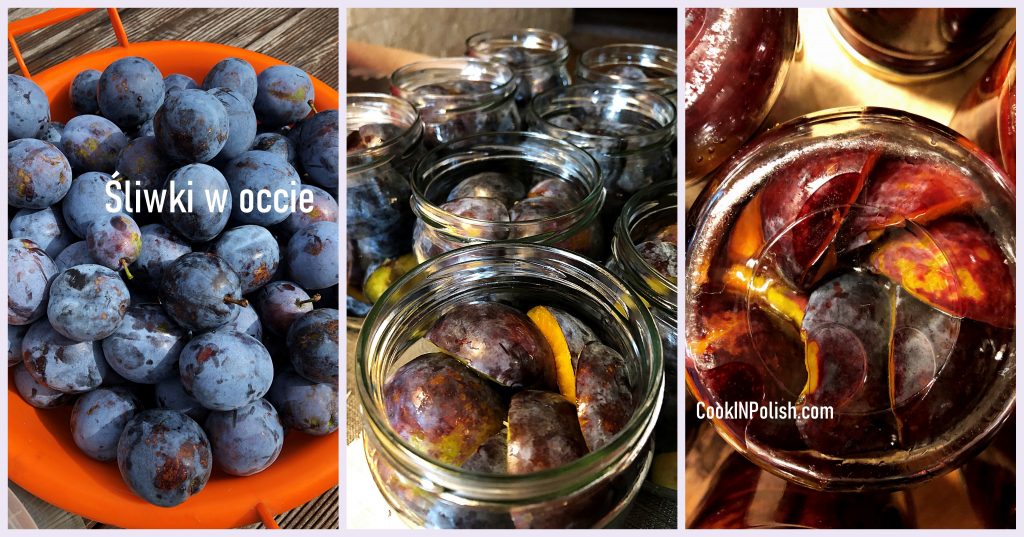 Ingredients
2 kg / 4 and half lb plums
2 cups white vinegar 10%
2 cups sugar
2 cups water
2 tablespoons cloves
Wash plums thoroughly. Cut them in halves and take the stones out. Prepare jars. They need to be clean and dry. Pack plum halves in jars tightly.
Prepare a brine: pour 2 cups of water in a large saucepan. Add sugar and cloves and bring to boil and stir till sugar dissolves. Add vinegar and after it boils turn the gas off. Pour hot brine over plums to fill each jar.
Feel free to use your favorite method of preserving. I water bath Vinegar Pickled Plums for 20 minutes from the moment of boiling.
Smacznego! Enjoy!
Try also Pickled Peppers. Make your pantry colorful, full of delicious Summer fruits:)
If you liked my posts and tried my recipes, you can consider buying me a coffee. Or rather I should say: you can buy me a flour for Pierogi, cabbage for Gołąbki and beets for Barszcz:) This would help me to cook more and publish more delicious recipes for You. www.buymeacoffee.com/cookinpolish.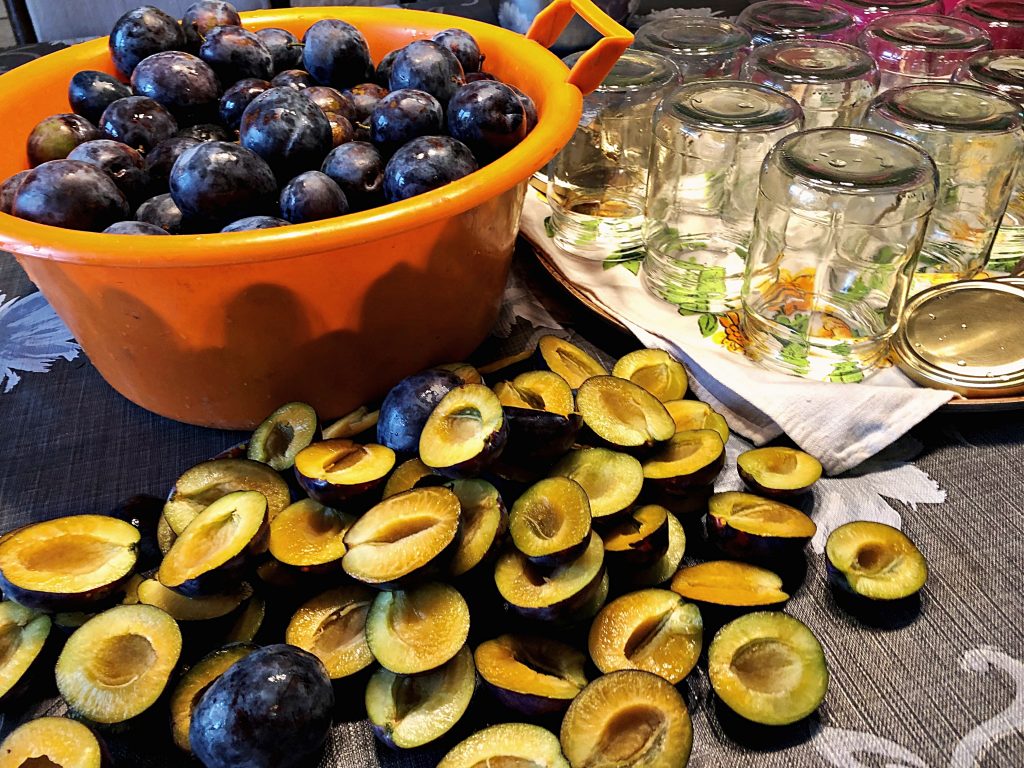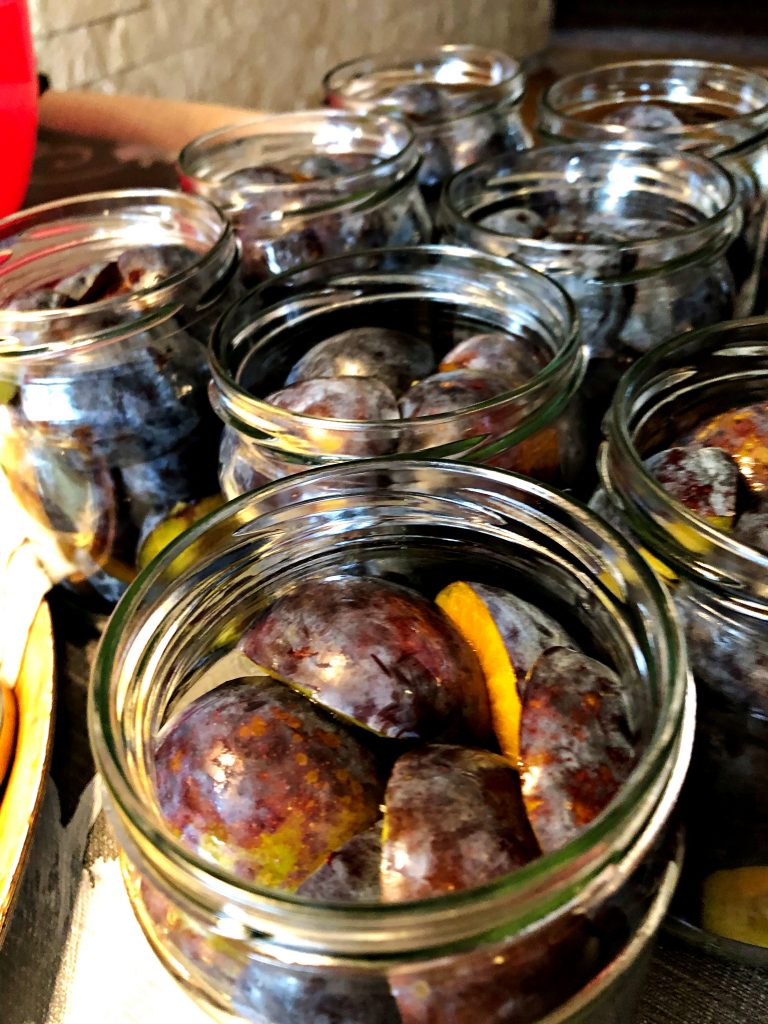 Comment on the post if you have questions, other ideas on the recipe or just enjoyed reading. I would be happy to see your thoughts on my posts! Have you ever made Vinegar Pickled Plums yourself?
Thanks for liking and sharing my recipes to your friends – it helps to develop my blog!