Kapusta Kiszona
Sauerkraut Salad is a great immune support during autumn and winter, is a source of vitamins and probiotics. It makes good job for your intestines and your skin condition. You can eat it when you are on diet or just want to stay healthy.
Remember to buy sauerkraut from trusted seller, as it can be cheated and added vinegar instead of traditional longer procedure of fermentation.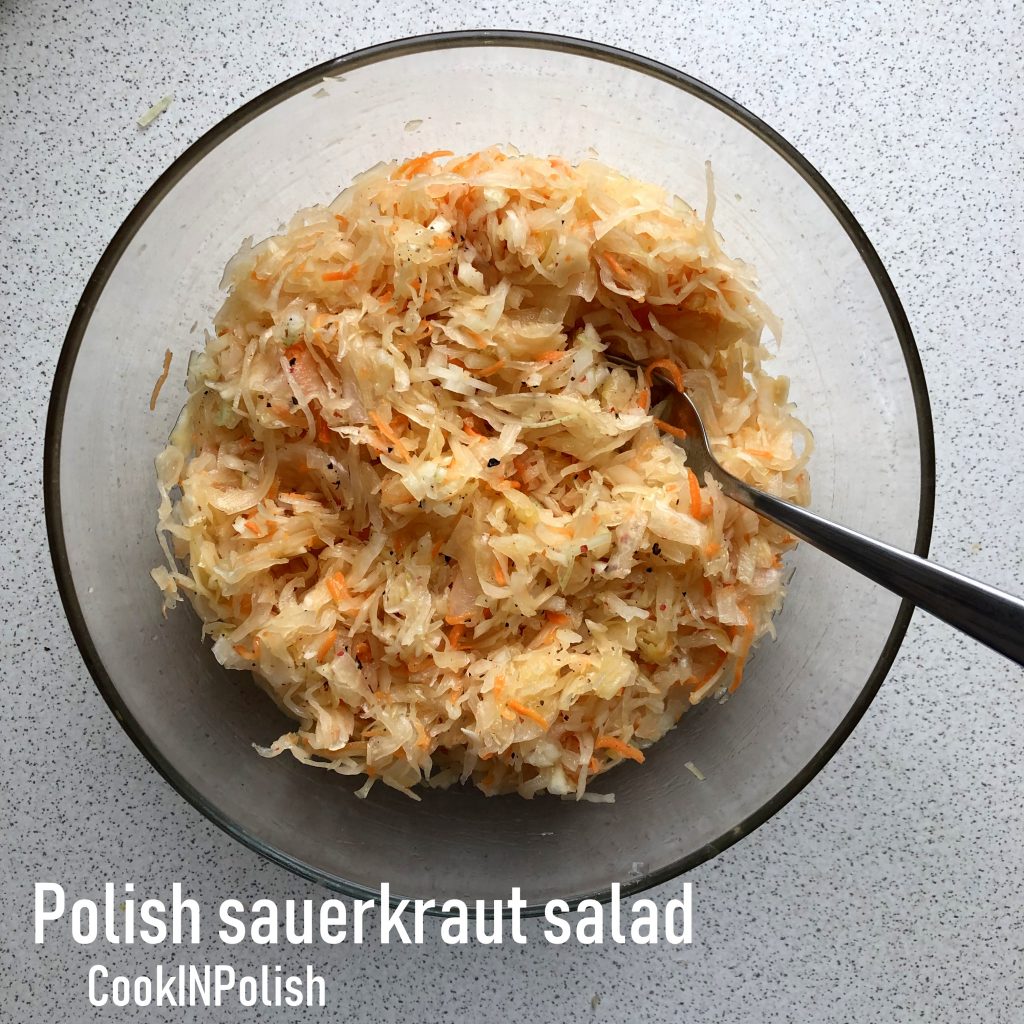 Ingredients
0,5 kg/ 1,1 lb sauerkraut
1 medium onion
pepper
pinch sugar
3 tbs rapeseed oil
Sauerkraut can be cut carelessly:) while onion should be cut finely 🙂
Add pepper, sugar and oil and it is ready:)
Would taste great served with a Polish breaded pork chop – schabowy: http://cookinpolish.com/pork-chop/.
If you liked my posts and tried my recipes, you can consider buying me a coffee. Or rather I should say: you can buy me a flour for Pierogi, cabbage for Gołąbki and beets for Barszcz:) This would help me to cook more and public more delicious recipes for You. www.buymeacoffee.com/cookinpolish.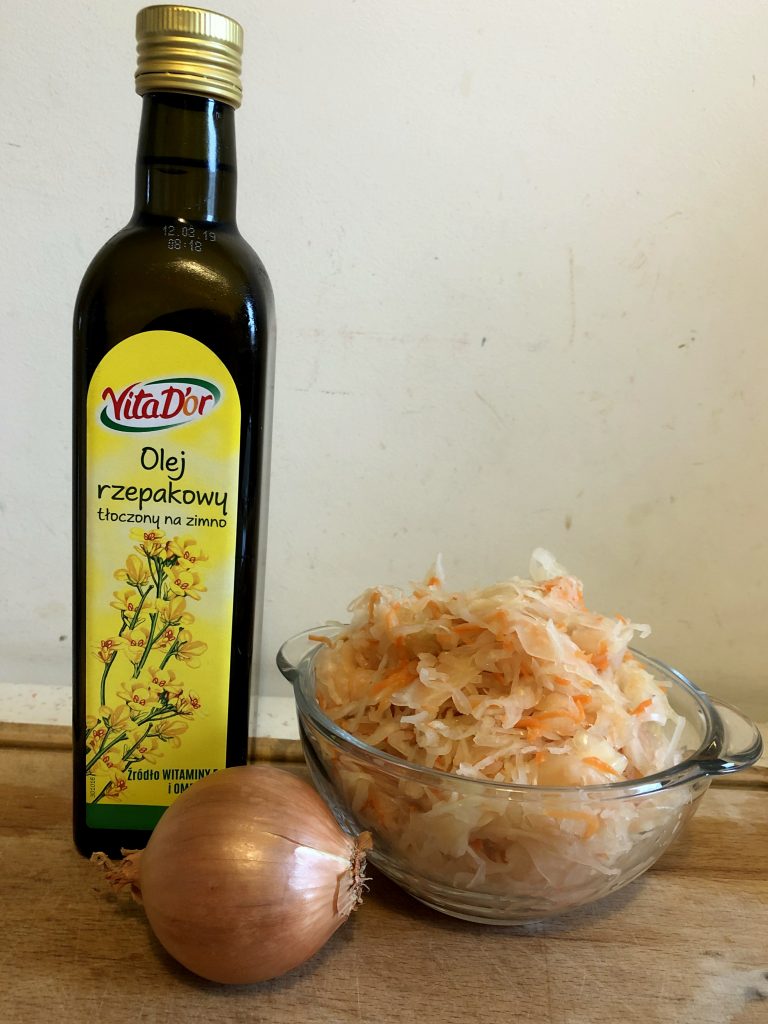 Comment on the post if you have questions, other ideas on the recipe or just enjoyed reading. I would be happy to see your thoughts on my posts!
Have you tried Sauerkraut Salad before?
Thanks for liking and sharing my recipes to your friends – it helps to develop my blog!