Zakwas na Barszcz
If you plan to cook natural, healthy and delicious Polish beets Borscht, for example for Polish traditional Christmas Eve, you need to prepare beets kvas/ leaven for borscht few days before. Kvas is actually a water from fermented beets.
From this amounts of ingredients you will get about 2 portions od kvas to borscht. I usually prepare more leaven. One portion I use for Borscht and the rest I refrigerate and drink everyday half a cup of it. I love this taste, it is also very healthy drink. When you drink kvas, you get vitamins, minerals and probiotics. It's so good to your immune.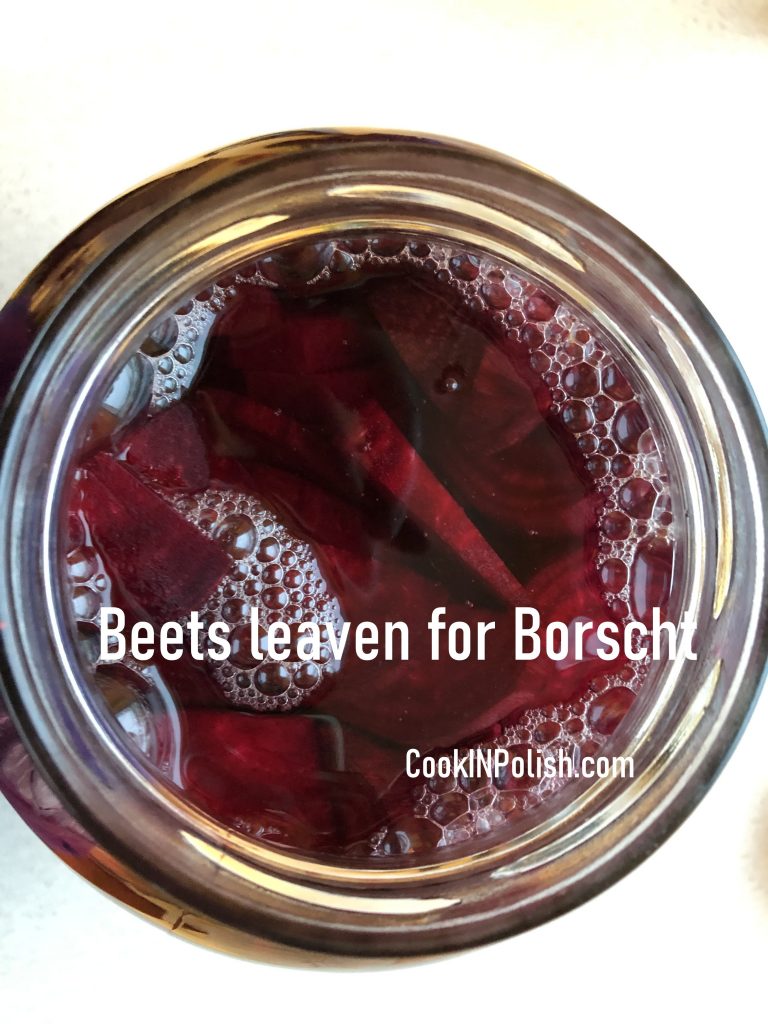 Ingredients:
2 kg/4,4 lb of beets
the whole garlic
one carrot
half of celery
Cut everything into pieces, place it in the big jar and fill with salted warm water (1 tablespoon of salt for each liter of boiled water). You will use about 2 liters of water. Cover the jar with a cloth. Check each day, if there is a foam- take it out with a spoon. After 5 days strain beets, pour juice into bottles and store in the fridge.
Your beets Kvas/ Leaven for Borscht is ready!
To find out what to do next – check the link: http://cookinpolish.com/beetroot-borscht-with-uszka/.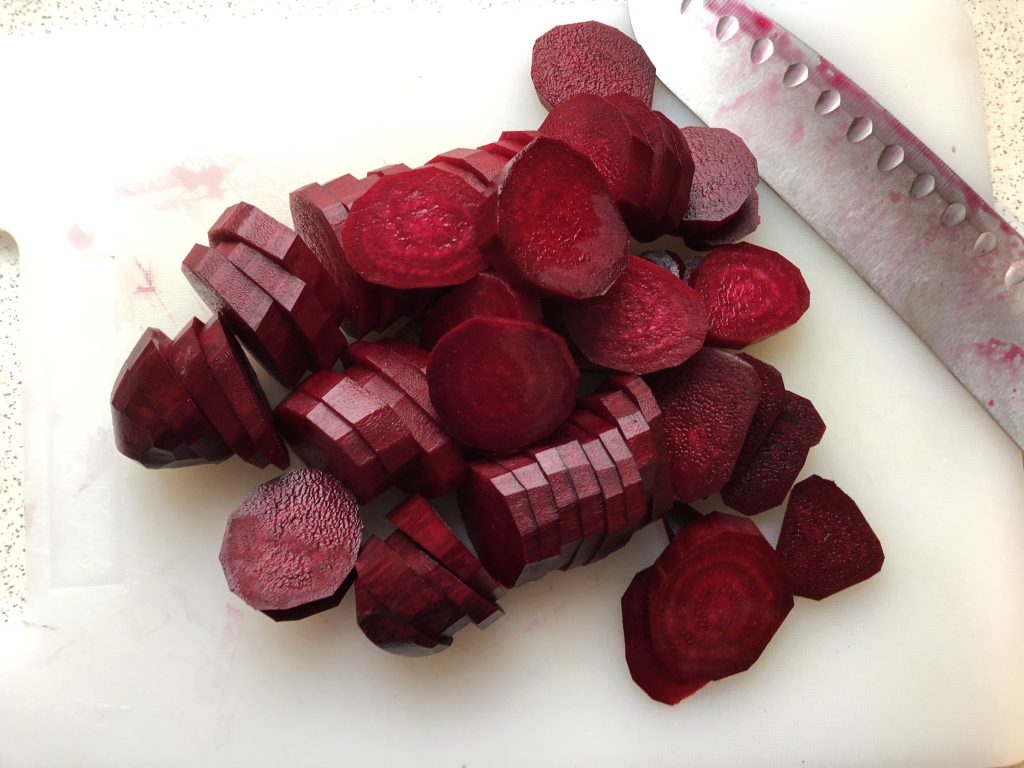 Comment on the post if you have questions, other ideas on the recipe or just enjoyed reading. I would be happy to see your thoughts on my posts!
Thanks for liking and sharing my recipes to your friends – it helps to develop my blog!