Healthy and tasty- try beetroot salad as a side dish to your dinner.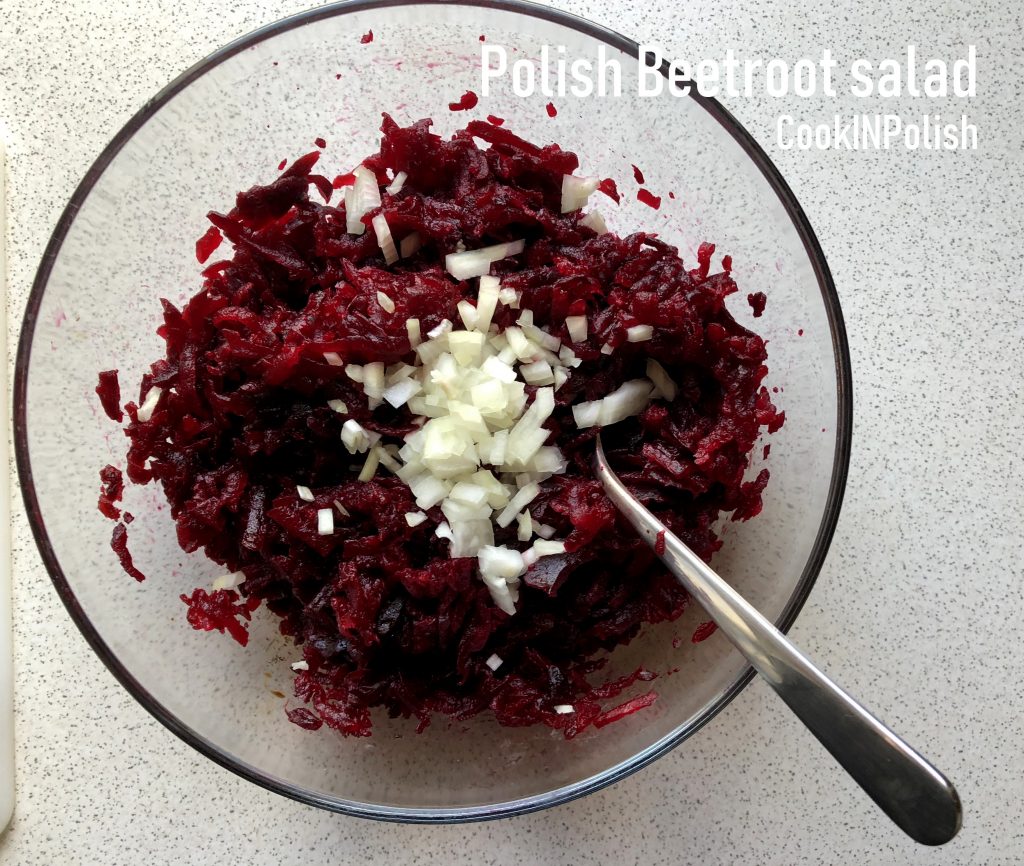 Ingredients
3-4 medium beetroots
1 small onion
salt
3 tbs rapeseed oil
magic ingredient: balsamic vinegar (optional, not Polish, but makes difference:) )
Cook or bake beetroots in peels. It will take about an hour. I clean beets and cover each in aluminum foil for baking. I prefer baking, as all the juices stay inside beets.
Peel beets once cooled and grate them on a medium wholes grater.
Add chopped onion, season with salt, add oil. Add 1 tablespoon of balsamic vinegar. Combine all the ingredients of the salad and you can serve it straight away or keep in the fridge for a day.
If you want to save beetroot salad for later, it's better to keep it without onion and seasonings and add them before serving.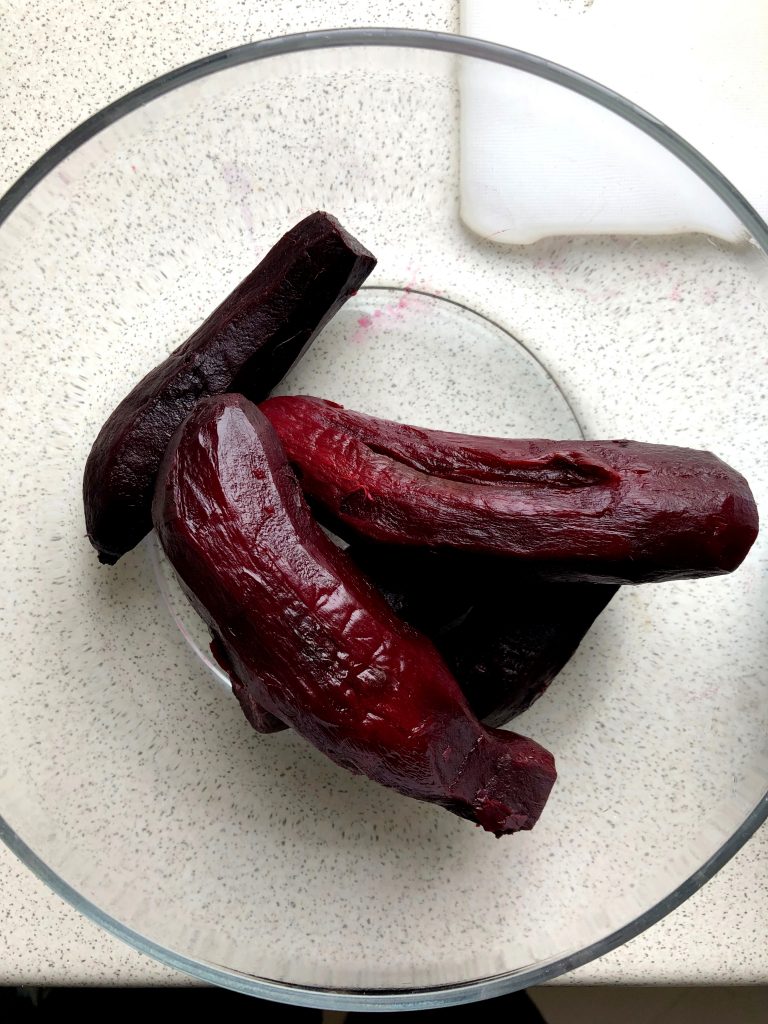 Beetroot salad is best served with pork chops and cooked potatoes: http:// http://cookinpolish.com/pork-chop/
Why don't you bake more beets at the same time and prepare herring salad: http://cookinpolish.com/herring-under-a-blanket-sledzie-pod-pierzynka/
Comment on the post if you have questions, other ideas on the recipe or just enjoyed reading. I would be happy to see your thoughts on my posts!
Thanks for liking and sharing my recipes to your friends – it helps to develop my blog!