Barszcz z uszkami
Beets Borscht with Uszka is traditionally prepared for Christmas Eve in many Polish homes. As the opposite to borscht sometimes forest mushrooms soup is prepared, however not in my family house- we love beets borscht:)
One important ingredient of Borscht is a beets kvas/ leaven which you need to prepare few days before. How to prepare a leaven you can check here: https://cookinpolish.com/kvas-leaven-for-borscht/.
These amounts of ingredients are set for a big family and there will be enough of Borscht for Christmas Eve and the Christmas as well:)
For Christmas Eve we usually have Beets Borscht with Uszka, while for other occasions we have it for example with Sauerkraut and Wild Mushrooms Buns.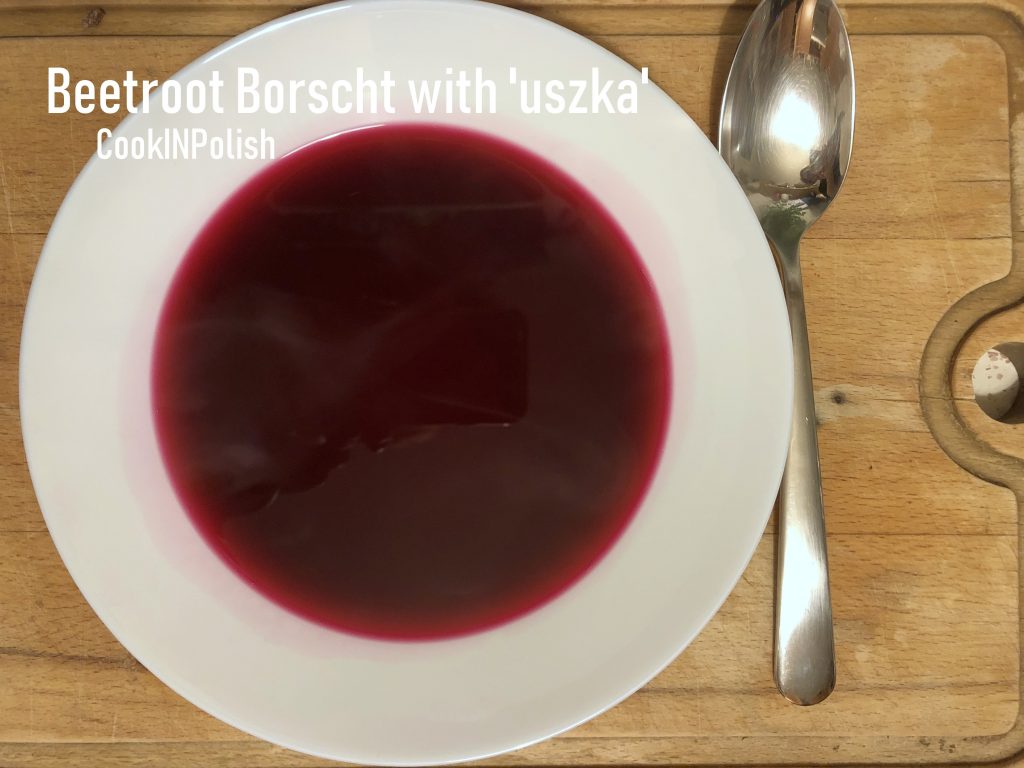 Ingredients
2 kg/4,4 lb of beets
1 carrot
2 onions
1 celeriac
3 dried forest mushrooms
4 bay leaves
5 seeds of allspice
1 liter /4 cups of beets leaven
salt and pepper to taste
sugar to taste
Cut beets, celeriac and carrots into small pieces. Fry onions above the stove. Place everything in a large pot, add forest mushrooms, bay leaves and allspice. Fill the pot with water (5-6 liters/8-10 pints) and simmer until vegetables are soft- for about 1,5 hour. Strain the liquid, add beets kvas/ leaven and here you are- you prepared a borscht:)
If you are not able to get/make beets kvas, you may just use few tablespoons of white vinegar, lemon juice or balsamic vinegar.
Serve Beets Borscht with Uszka. We often reheat Borscht on the next day – its a perfect drink after cold walk outside:)
For: Uszka – Small dumplings with sauerkraut and forest mushrooms' recipe check: http://cookinpolish.com/uszka-for-borscht/.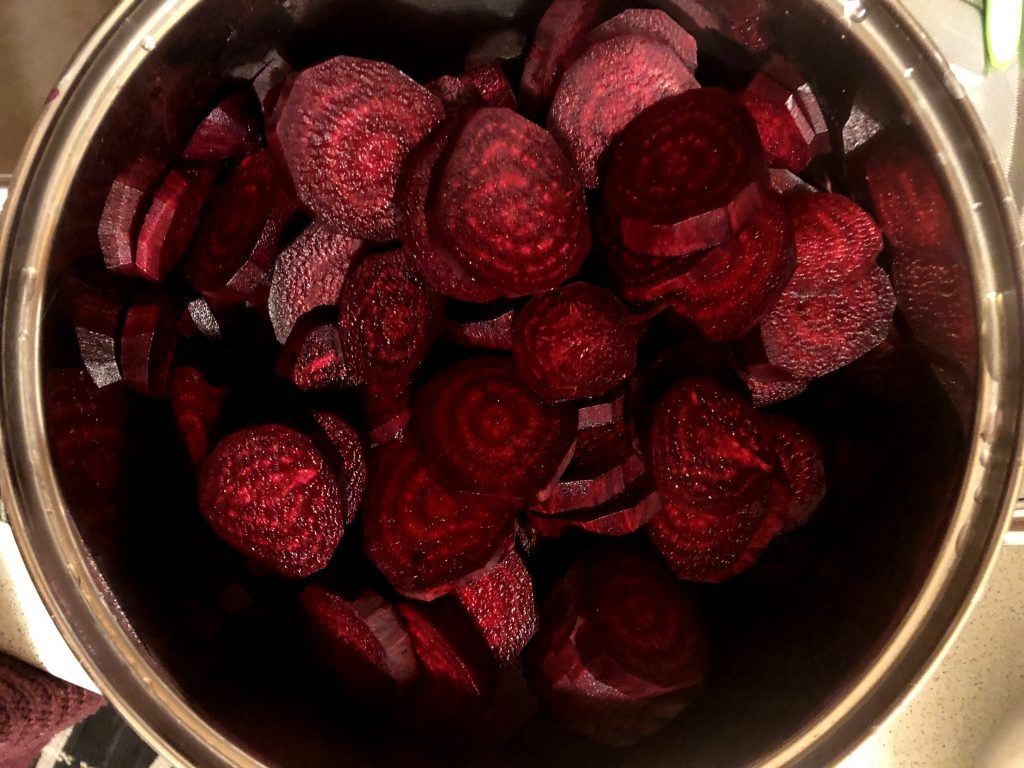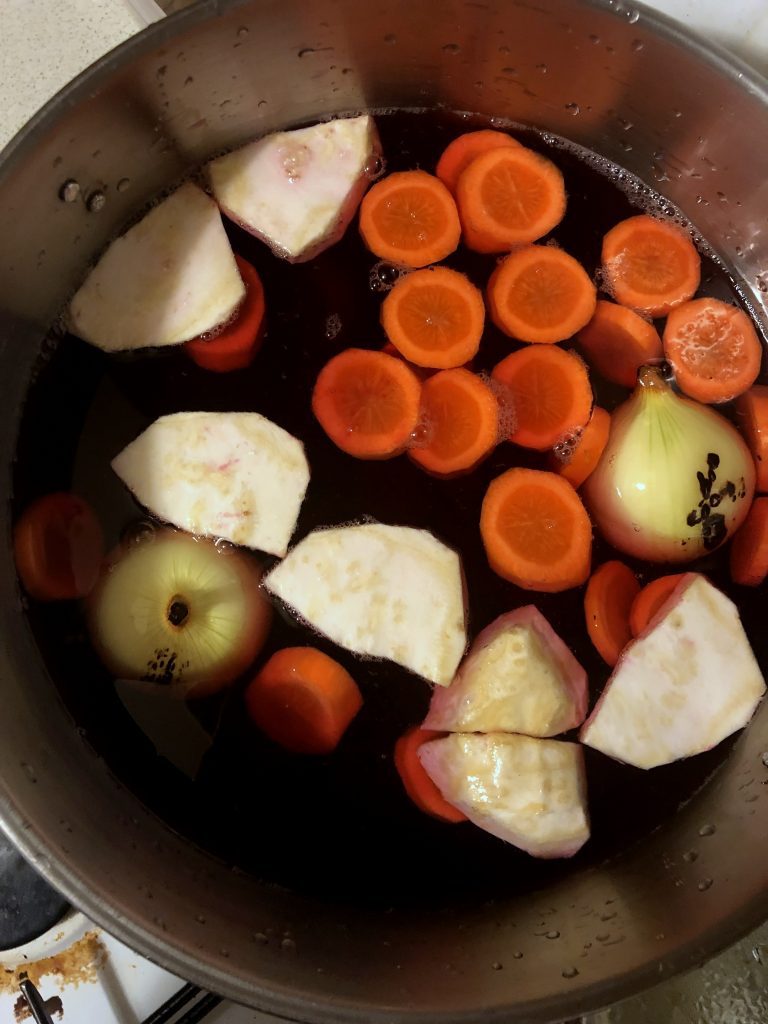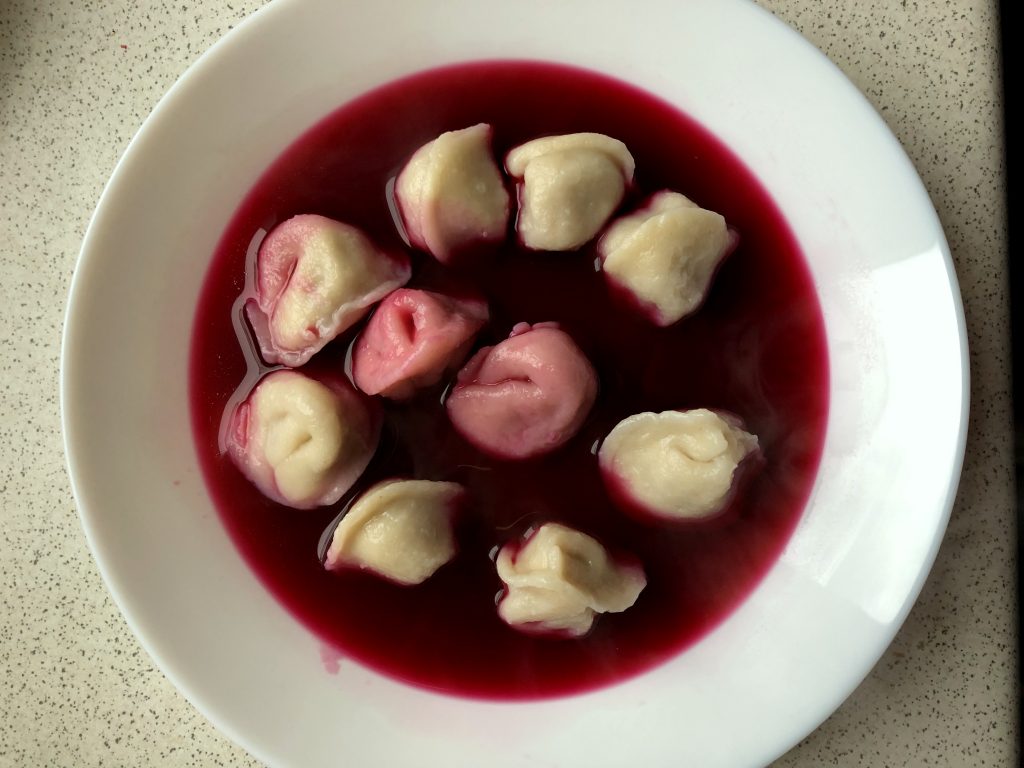 Comment on the post if you have questions, other ideas on the recipe or just enjoyed reading. I would be happy to see your thoughts on my posts!
Thanks for liking and sharing my recipes to your friends – it helps to develop my blog!