Quick Pickled Cabbage is crunchy, sweet and spicy. Can go as a side dish to a dinner, can accompany meats (Polish kotlety schabowe), potato casserole or any dish that needs a kick.
It's ready to eat on the very next day. Use first spring cabbage to get the best of it. Most importantly quick pickled cabbage can be stored in refrigerator for even 2 months, but don't worry, usually it disappears before then:)
You can also can Quick Pickled Cabbage for Winter.
Recipe I use comes from my sister's private recipe book.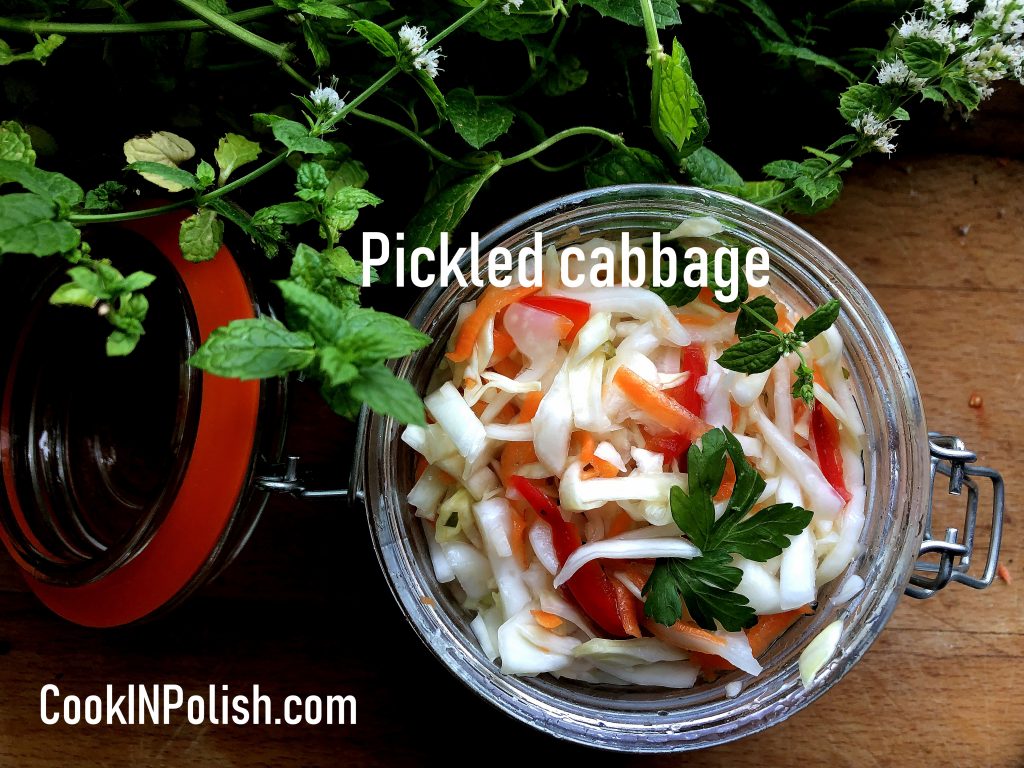 Ingredients:
2 kg/ 4,4 lb cabbage
2 medium carrots
1 big red bell pepper
whole garlic
0,5 cup oil
4 tbs chopped parsley
Pickle:
1,5 cup water
1 cup sugar
0,75 cup vinegar
2 ts salt
Chop the cabbage and red peppers. Grate carrots. Smash or chop garlic. Place all vegetables in a bowl.
Pour water into the pot, add sugar, vinegar and salt. Bring to boil.
Pour the hot pickle water over the vegetables. Cover the bowl with cling foil and leave over night.
The next day add o,5 cup of oil, mix all and place the cabbage into the jars. It's ready to eat!
Store in the fridge.
Not only the cabbage is prepared very quickly also the recipe is quite short and easy to remember:) The next time you invite friends for barbecue, check this recipe.
Smacznego!
If you liked my posts and tried my recipes, you can consider buying me a coffee. Or rather I should say: you can buy me a flour for Pierogi, cabbage for Gołąbki and beets for Barszcz:) This would help me to cook more and publish more delicious recipes for You. www.buymeacoffee.com/cookinpolish.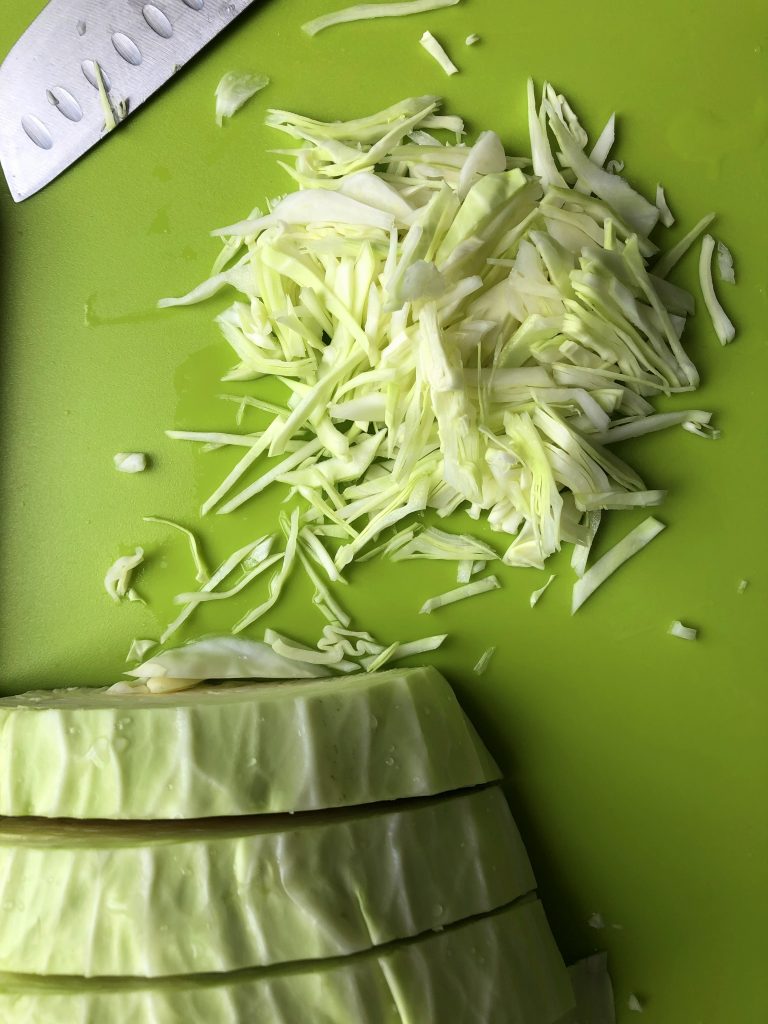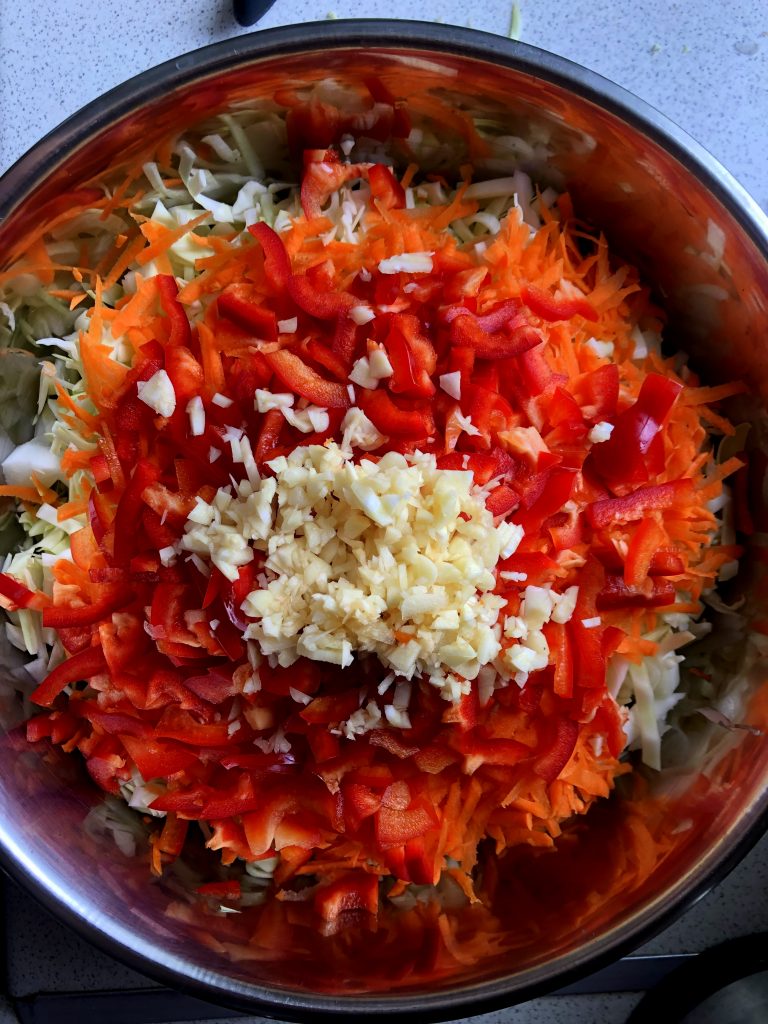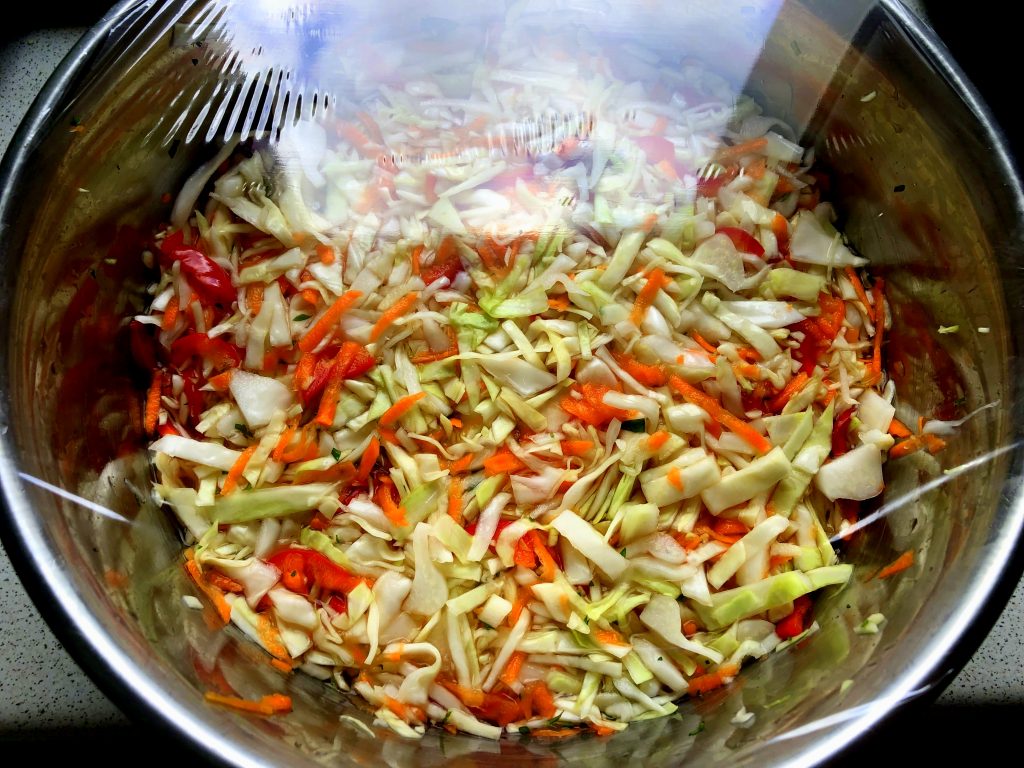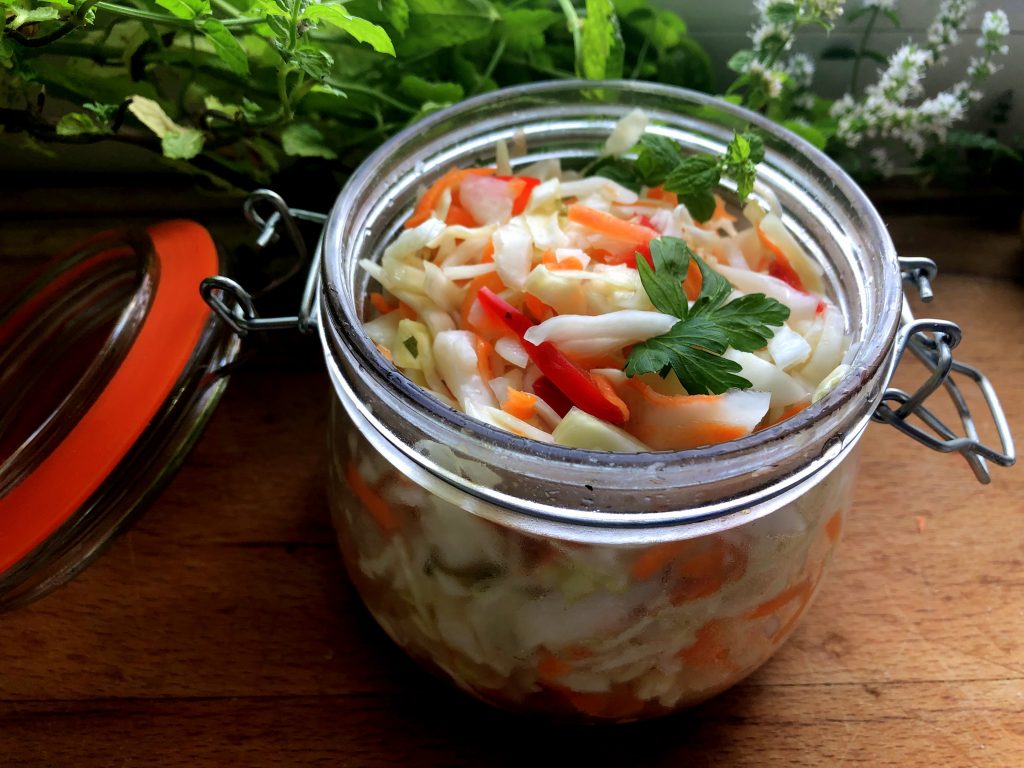 Comment on the post if you have questions, other ideas on the recipe or just enjoyed reading. I would be happy to see your thoughts on my posts!
Thanks for liking and sharing my recipes to your friends – it helps to develop my blog!