New Recipes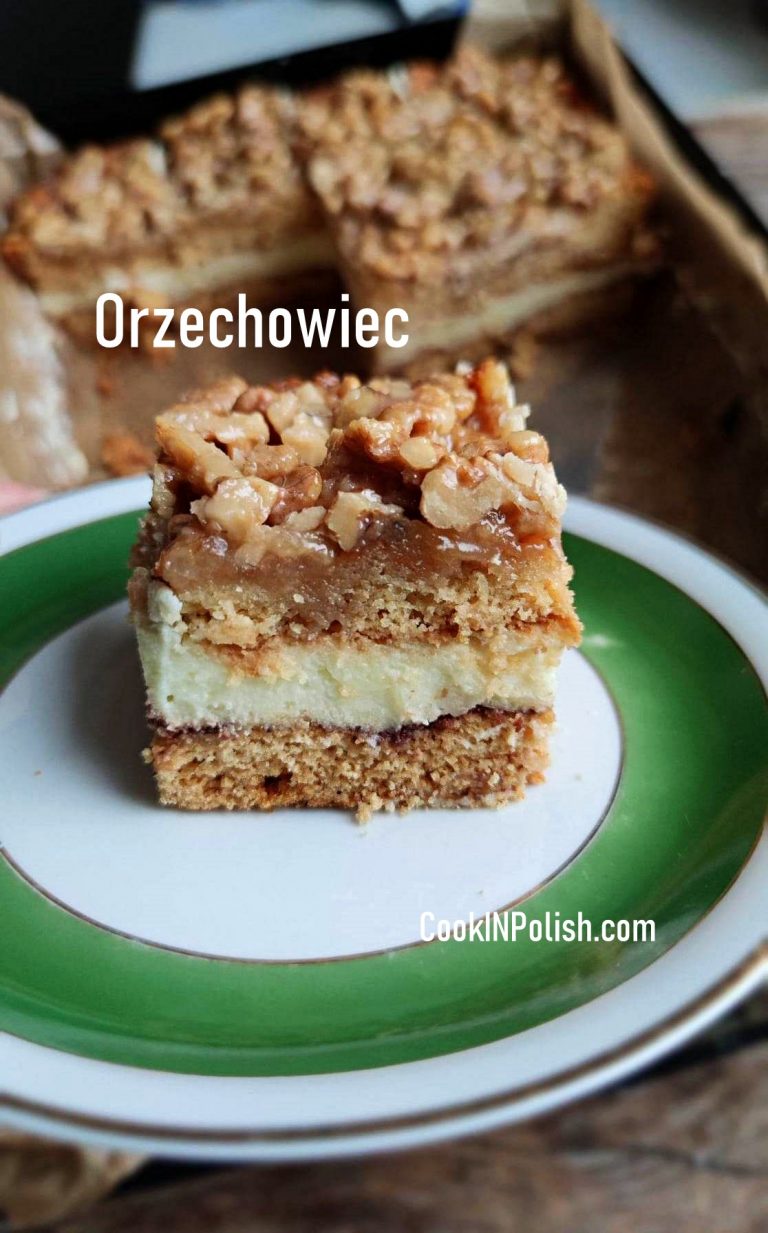 Orzechowiec Honey and Walnut Cake is in Poland either called Orzechowiec (walnut cake) or Miodownik (honey cake). The difference…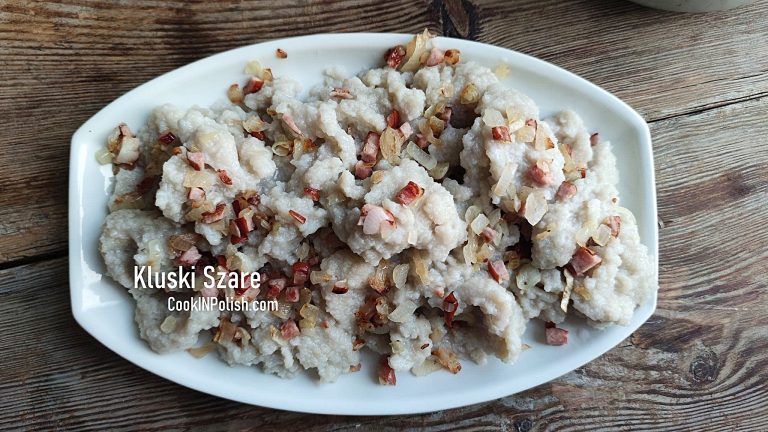 Kluski Szare If You like potato dumplings, you'd love Kluski Szare. They are called grey – because of their…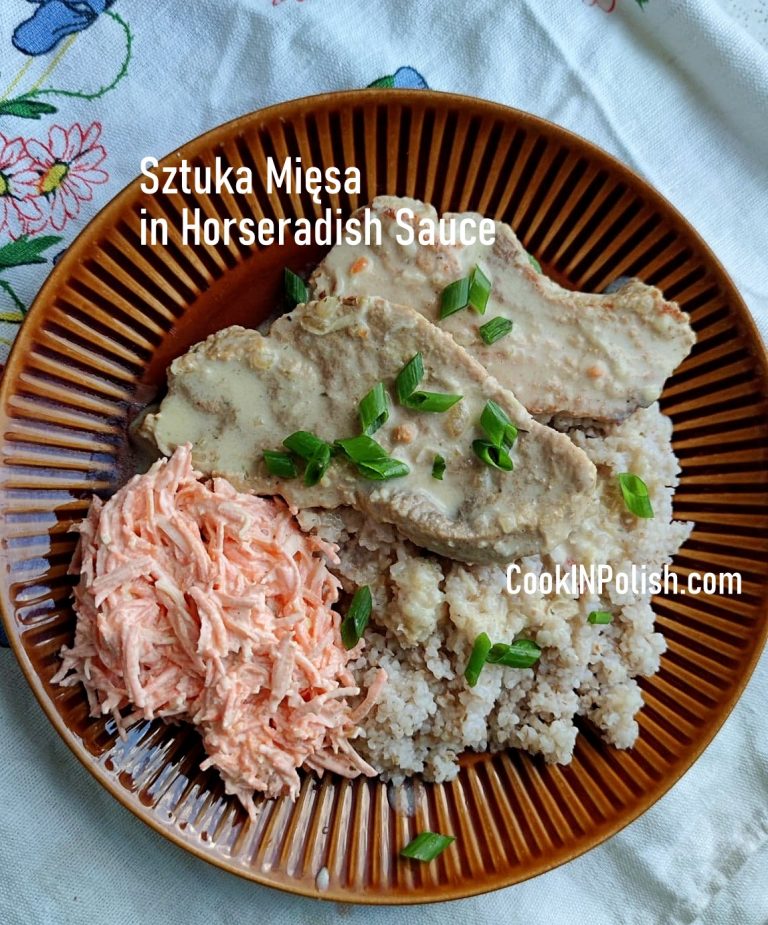 Sztuka Mięsa in Horseradish Sauce is an old Polish dish. 'Sztuka Mięsa' literally means – a piece of meat….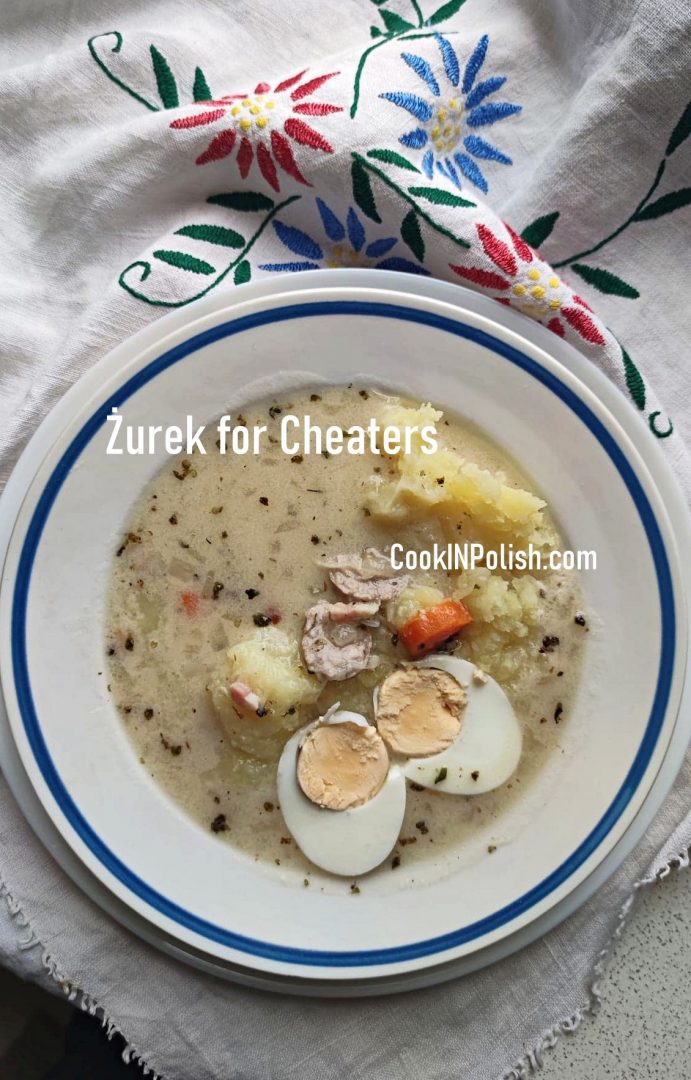 Feel like Żurek, but don't have kwas? You can make kwas yourself, if you have spare 5-7 days. Fortunately…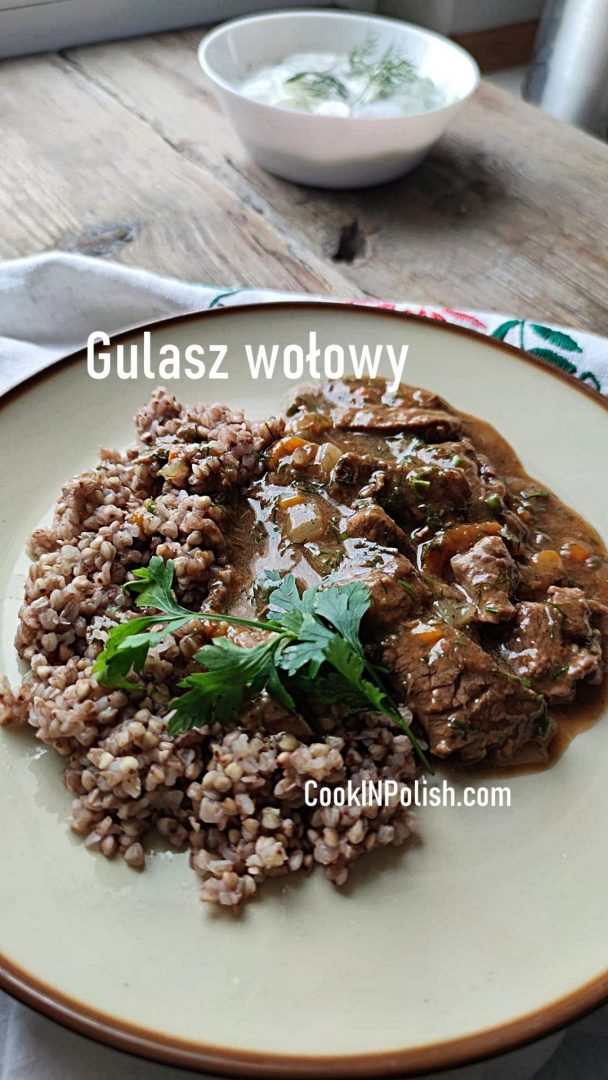 Beef Goulash is a great Sunday dish for the whole family. We like it served with Kluski Śląskie, buckwheat…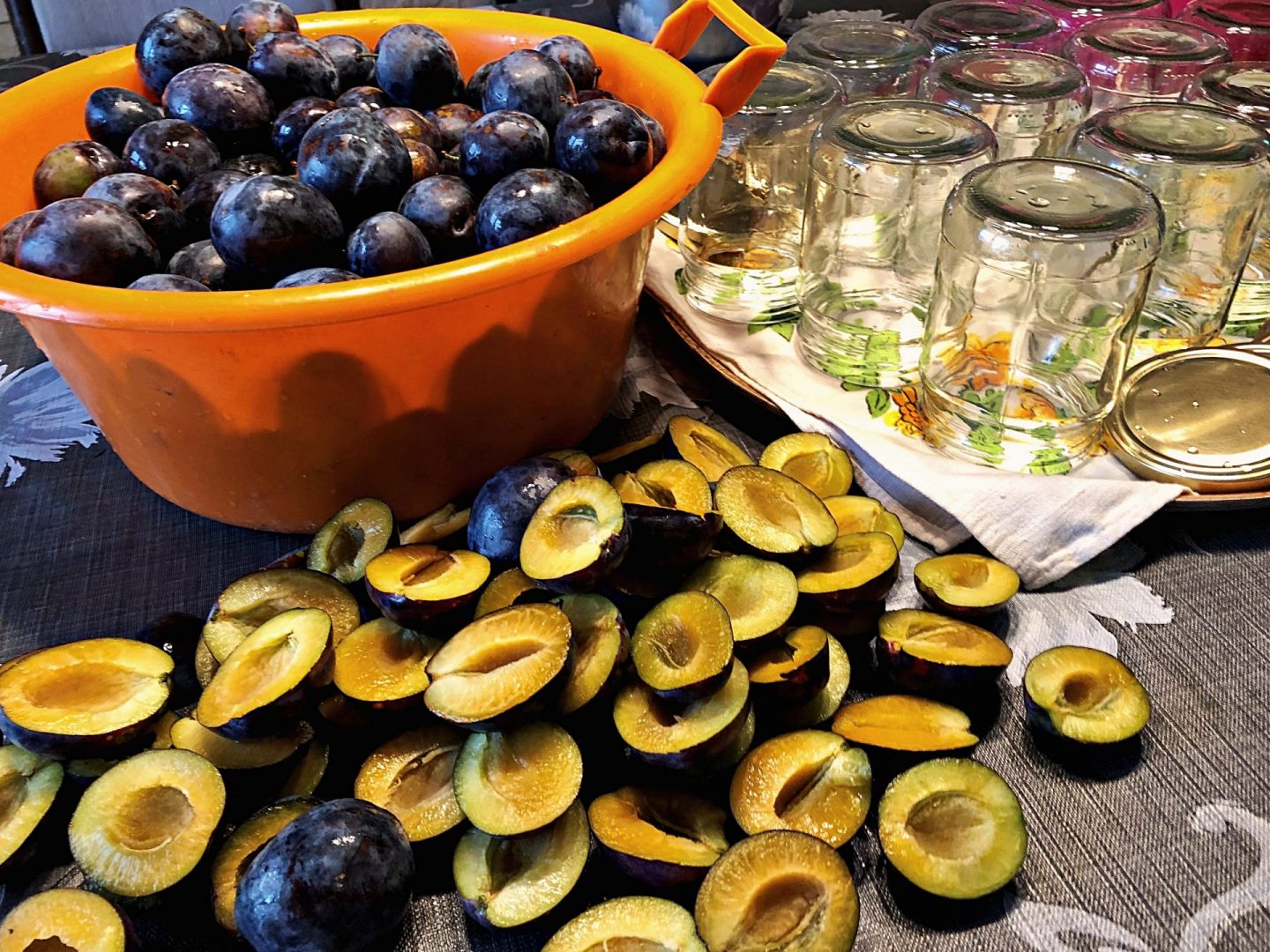 Vinegar Pickled Plums are a great addition to meat dishes. Sweet and sour, make some to your pantry, they…
Most Popular Recipes
Pigs in the blankets I think that Gołąbki – Polish cabbage rolls are one of most popular and most…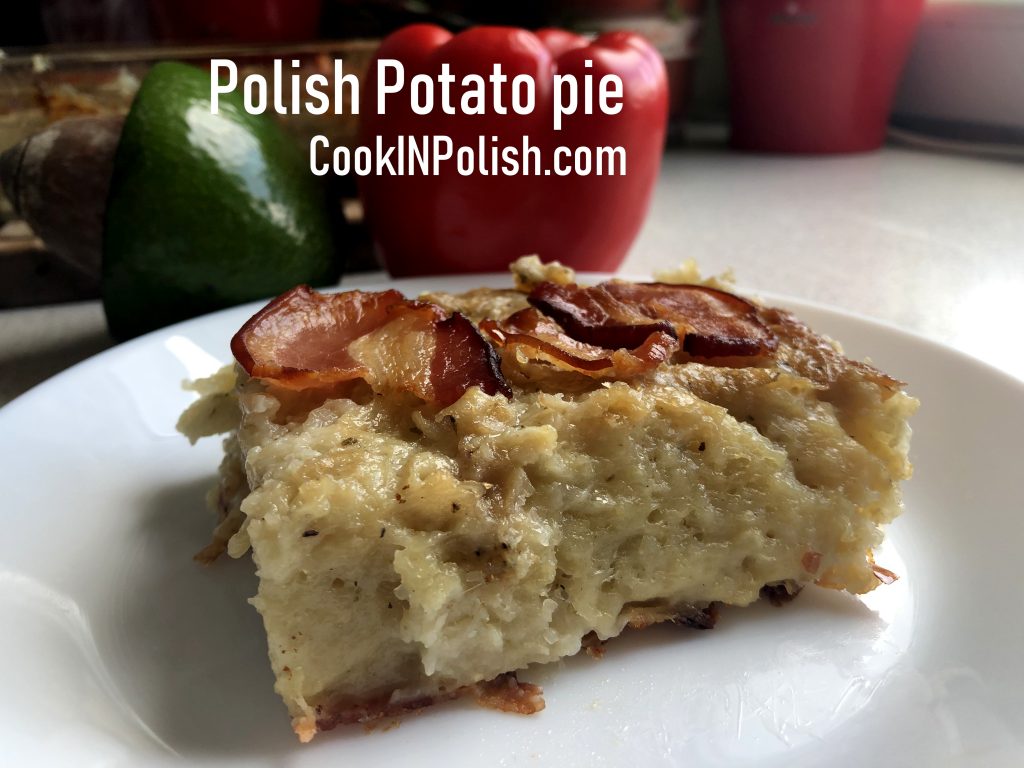 Polish Potato Pie is official regional dish of Podlasie: Northeastern part of Poland. It is filling and delicious, if…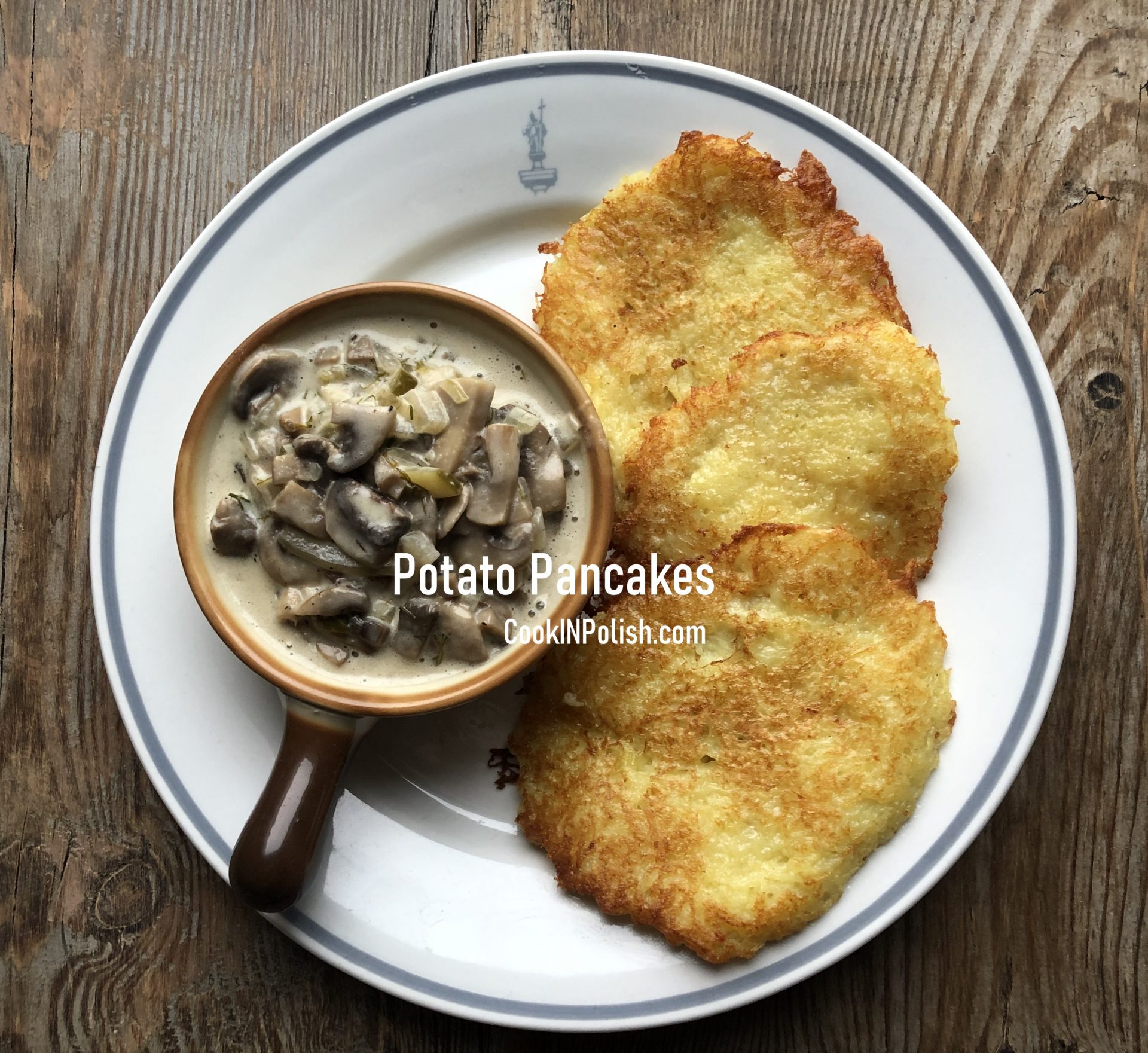 Placki ziemniaczane Polish cuisine is full of potatoes dishes. It is a cheap vegetable and can be easily stored…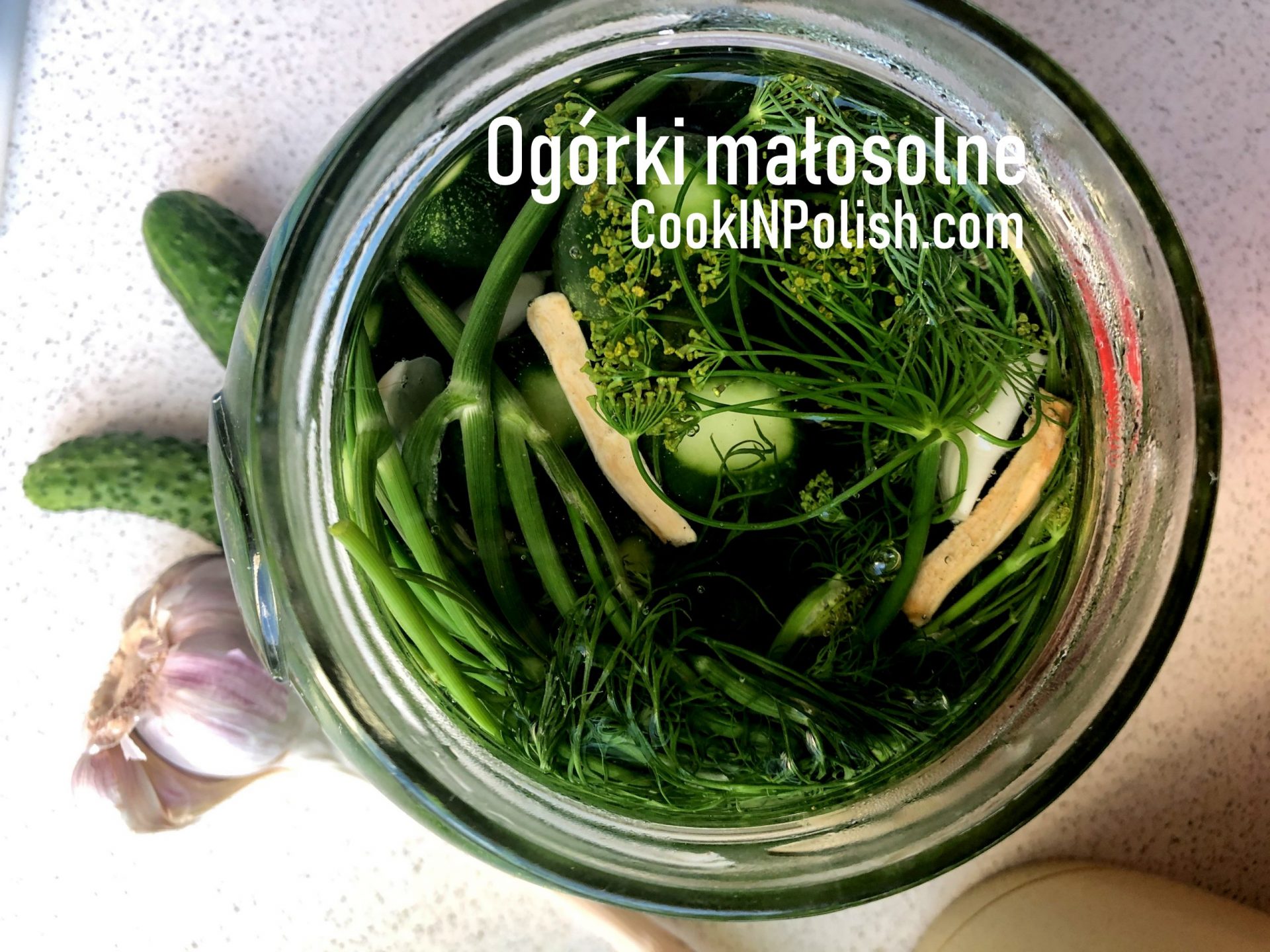 Ogórki małosolne This is a classic of Polish seasonal cuisine:) Fresh and healthy Polish half sour fermented cucumbers are…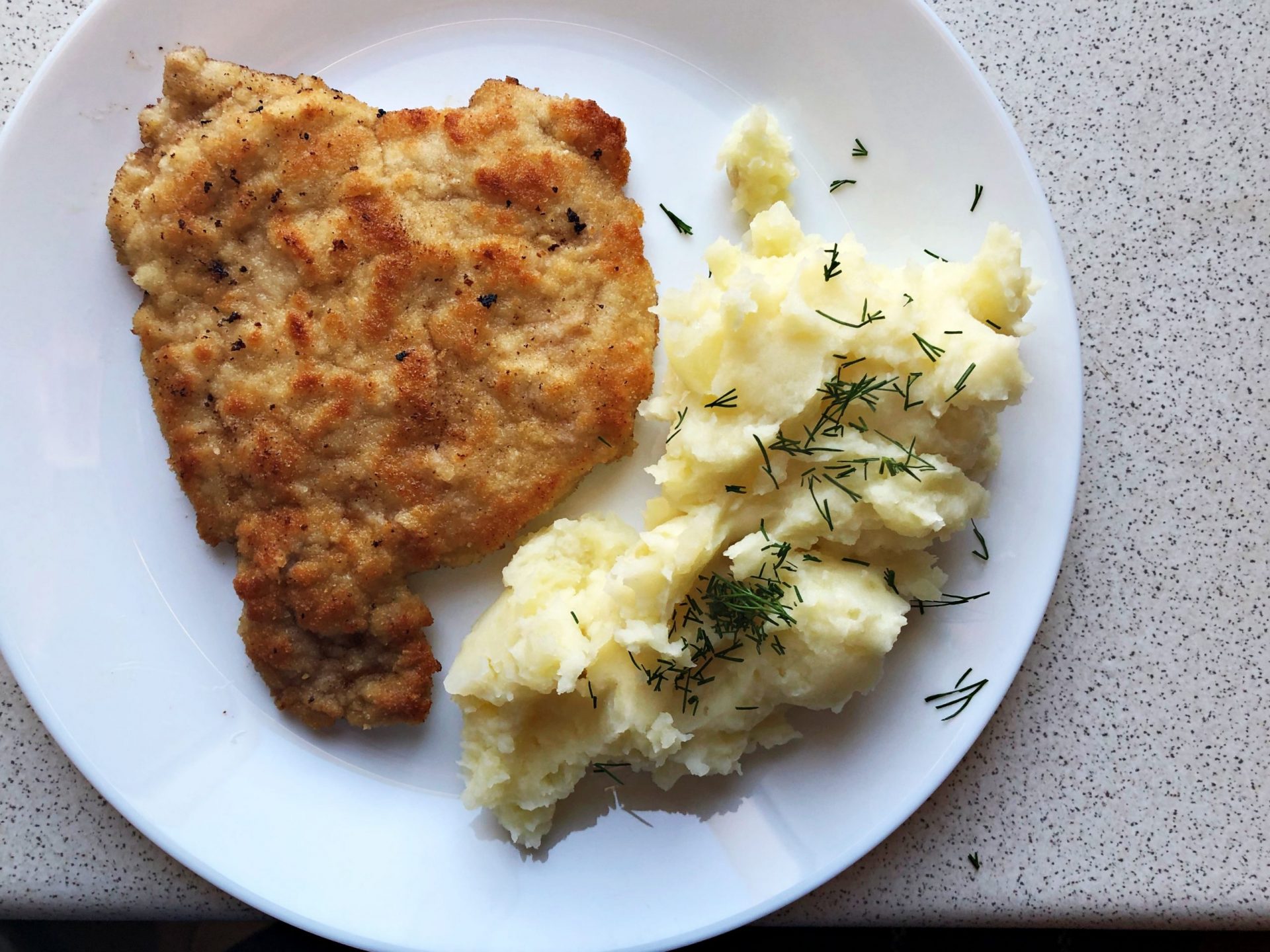 Kotlety schabowe Last weekend me and my husband Robert decided to prepare a full 2 course meal for our…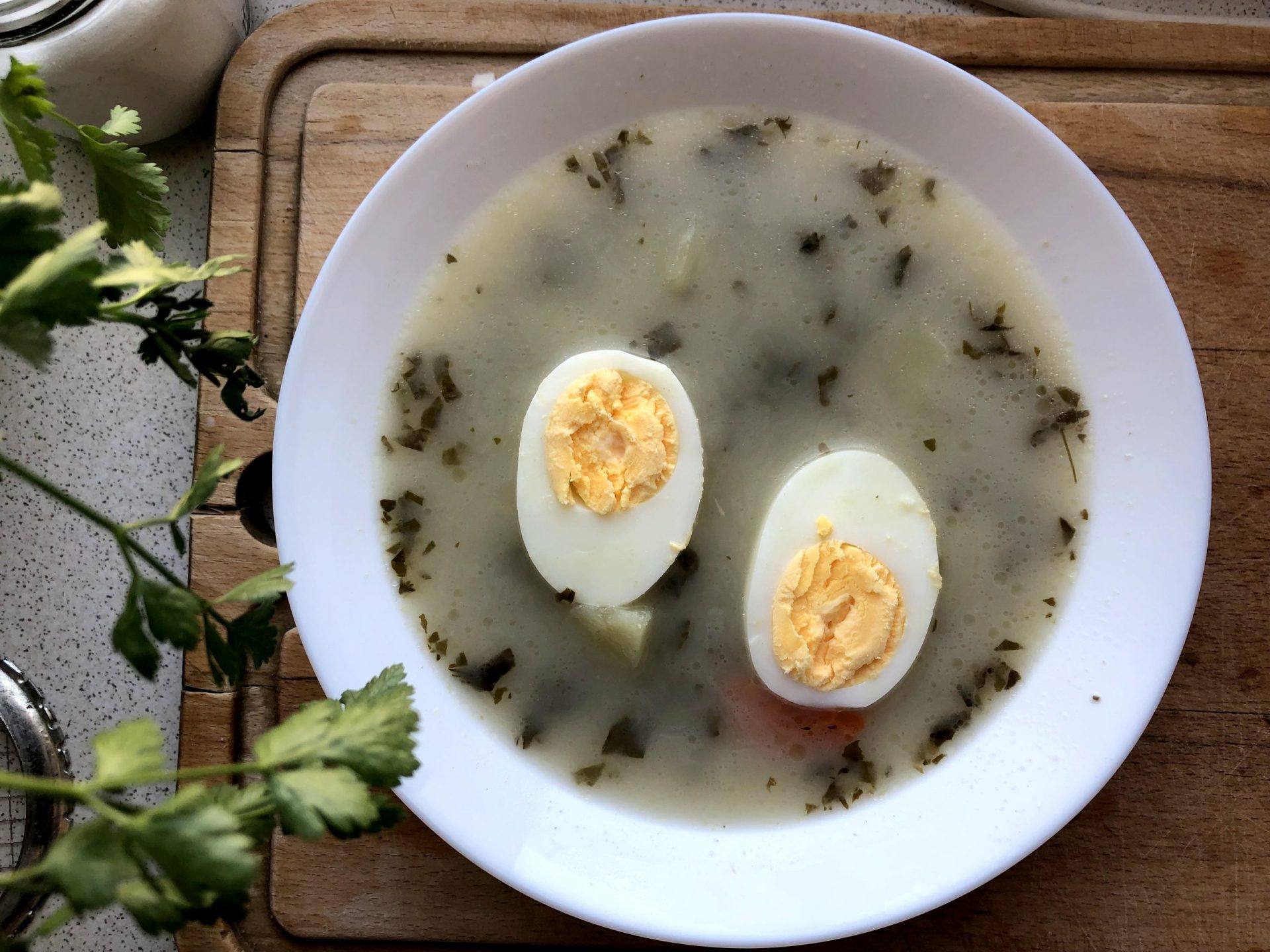 Zupa szczawiowa Polish sorrel soup is one of my top 3 best soups from childhood:) Sour and sweet, made…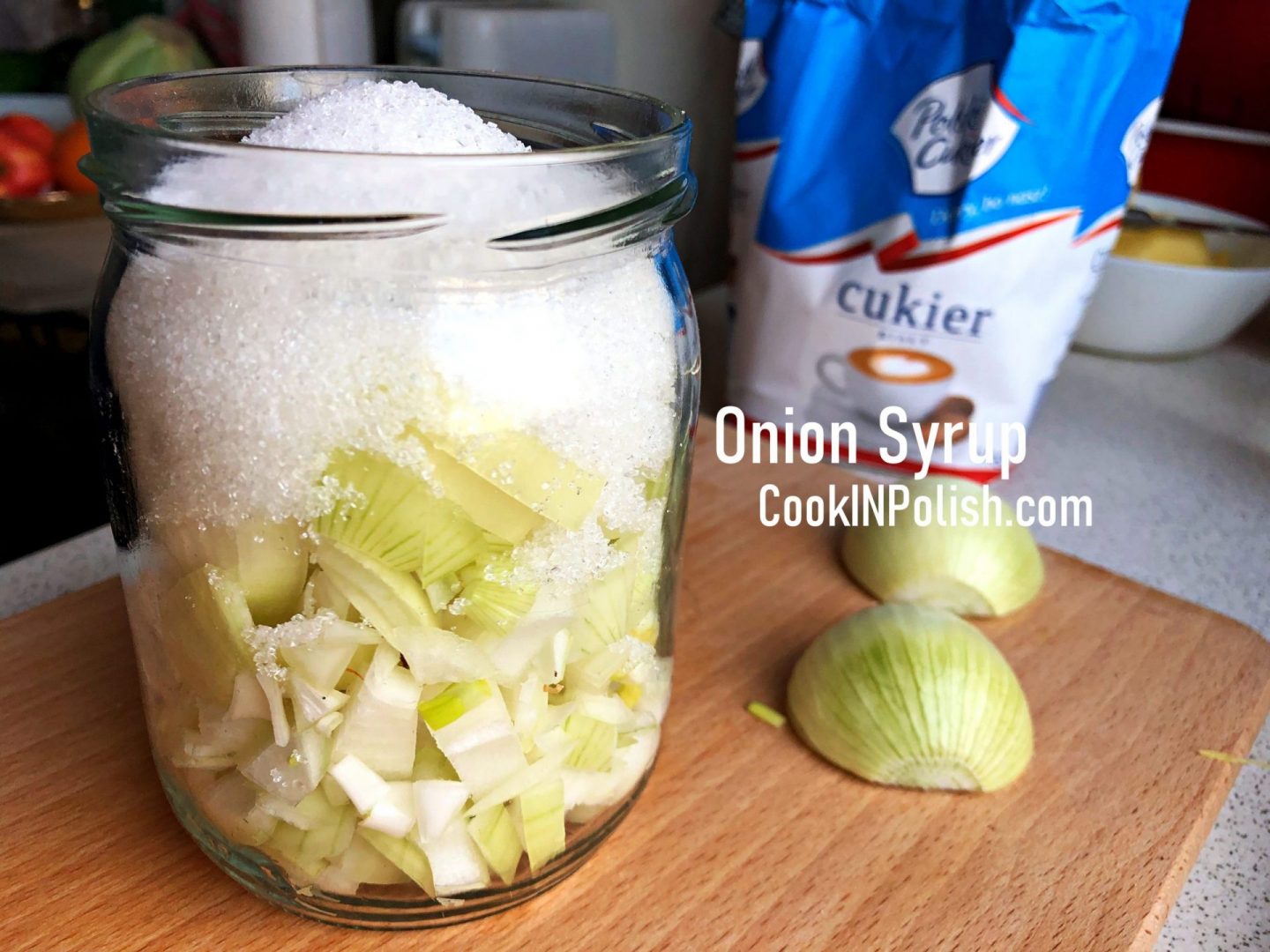 It is always worth to care about your immune system, not only while coronavirus pandemonium. Onion Syrup for Immunity…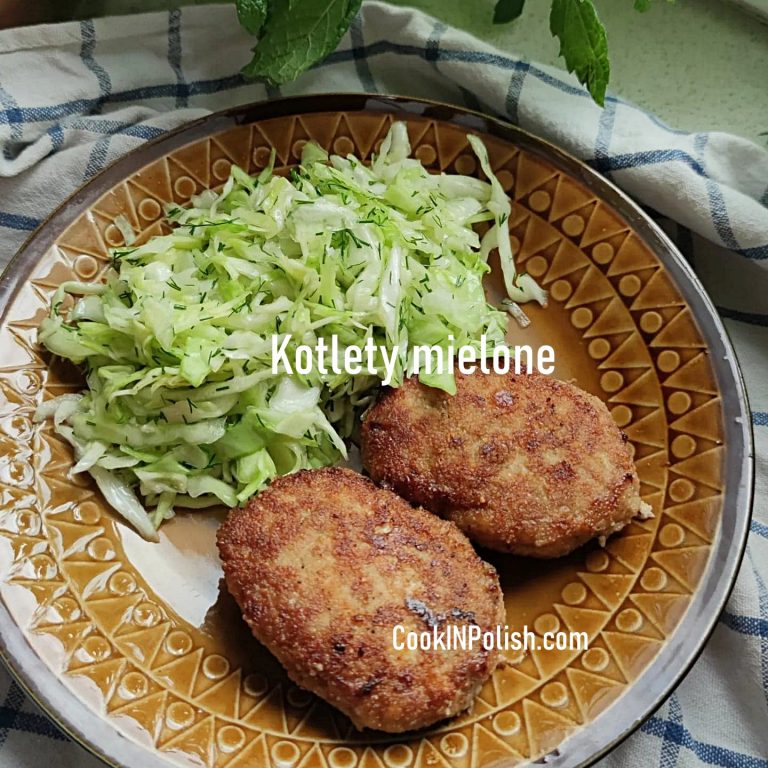 Minced Meat Cutlets Polish Kotlety Mielone could be called meat balls, but in Poland we make them more oval…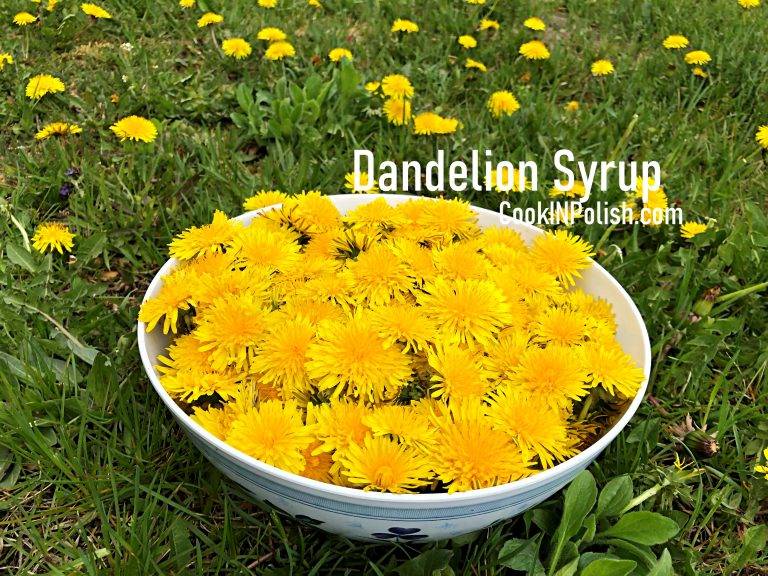 I've made Dandelion syrup few times so far. It's so tasty. My children like pancakes splashed with Dandelion syrup…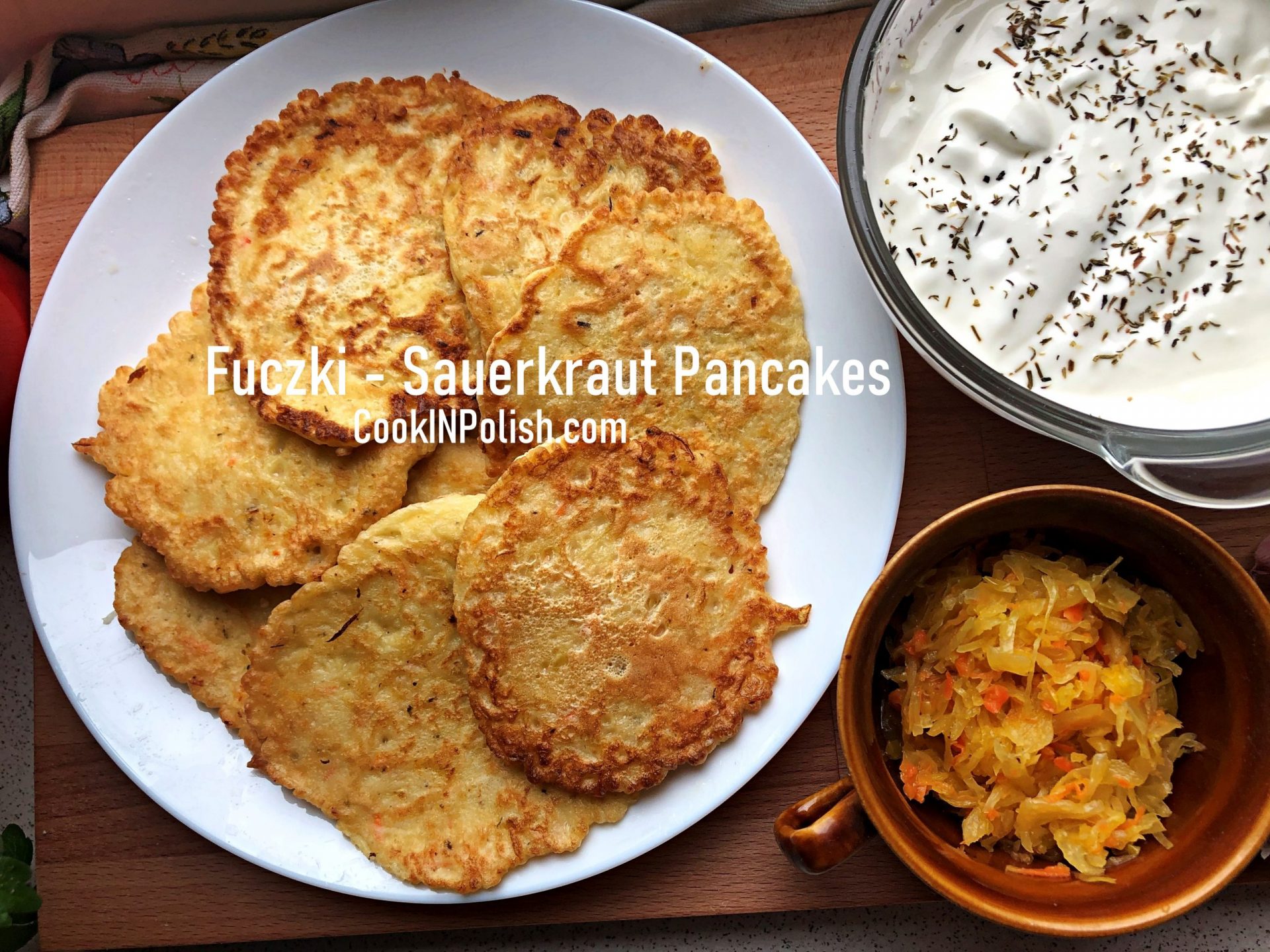 I have lately discovered Fuczki – Sauerkraut Pancakes. I was surprised when I was frying Fuczki – their flavor…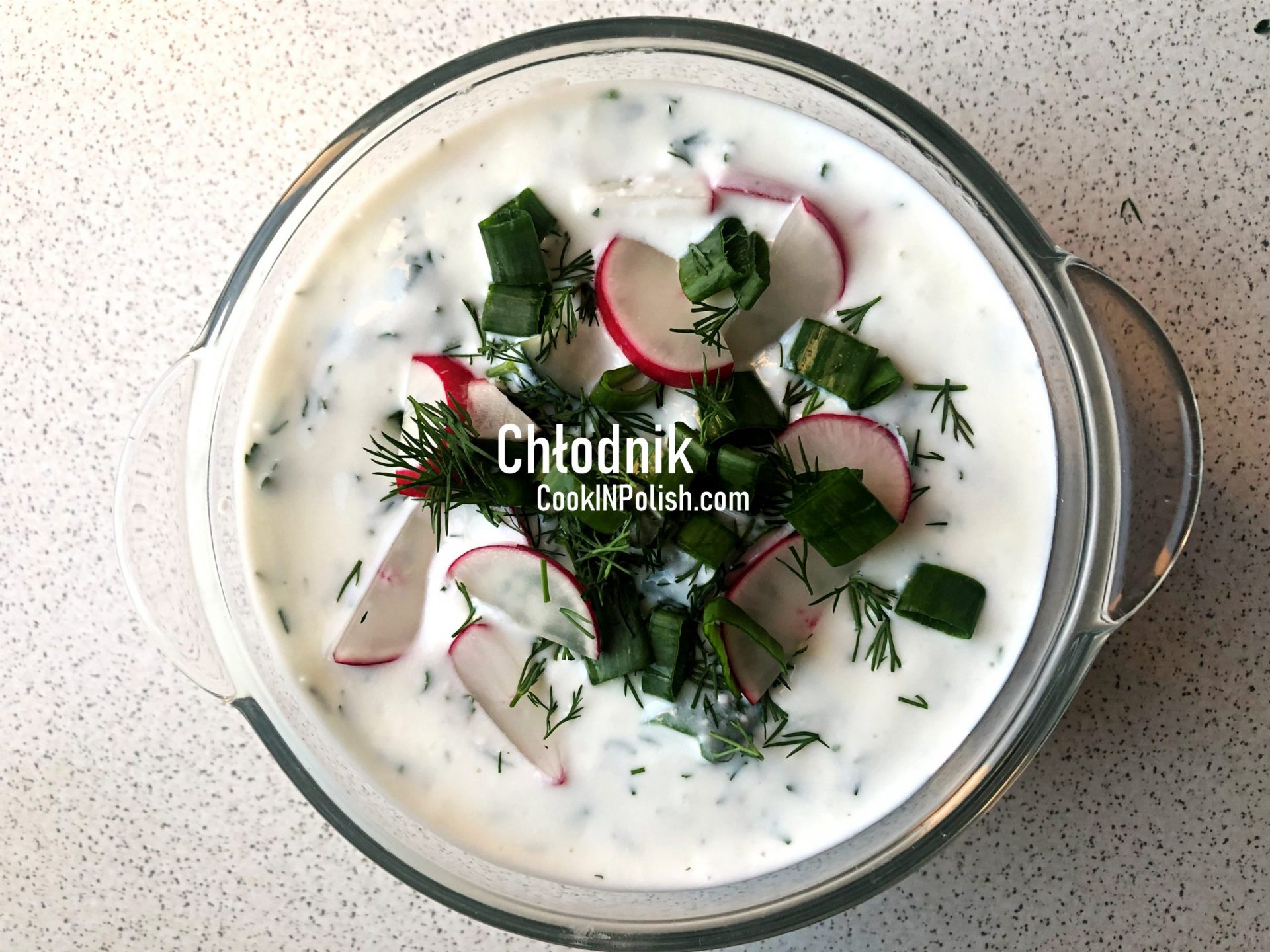 This Chłodnik – cold soup – my Grandma was making us quite often, we loved to eat it accompanied…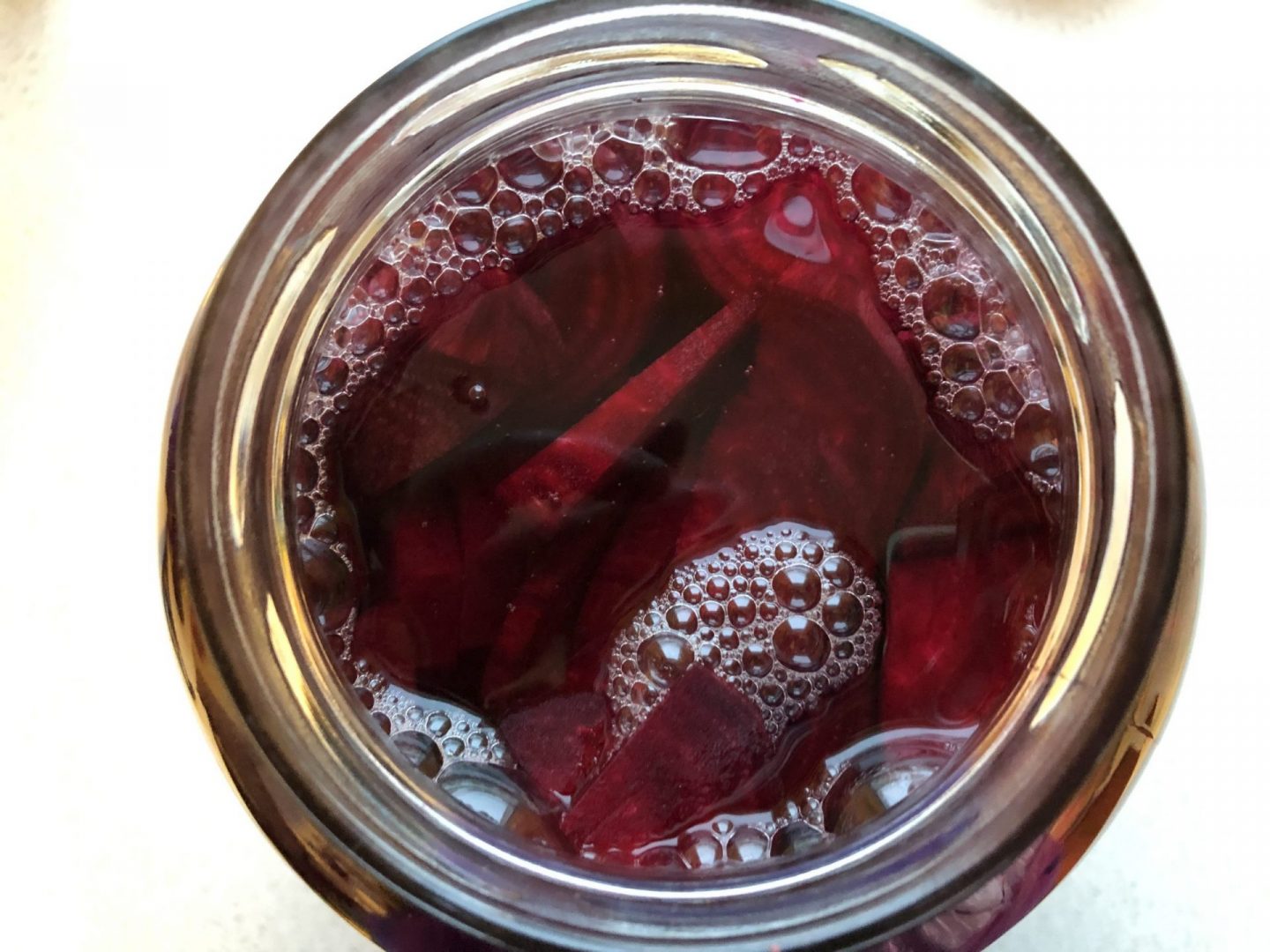 Zakwas na Barszcz If you plan to cook natural, healthy and delicious Polish beets Borscht, for example for Polish…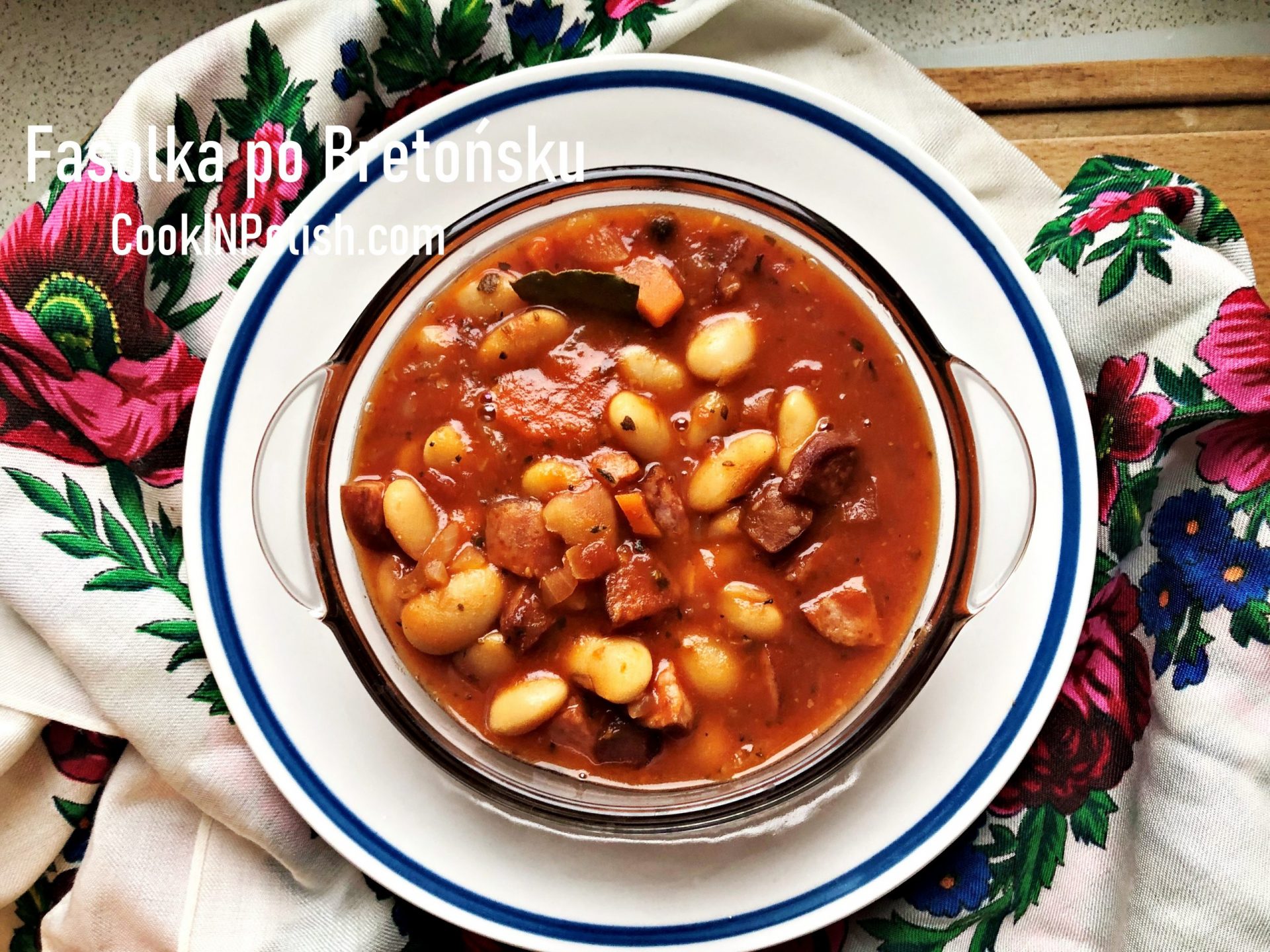 Fasolka po Bretońsku The recipe for Polish Beans with Kiełbasa is very easy, there is a lot of freedom…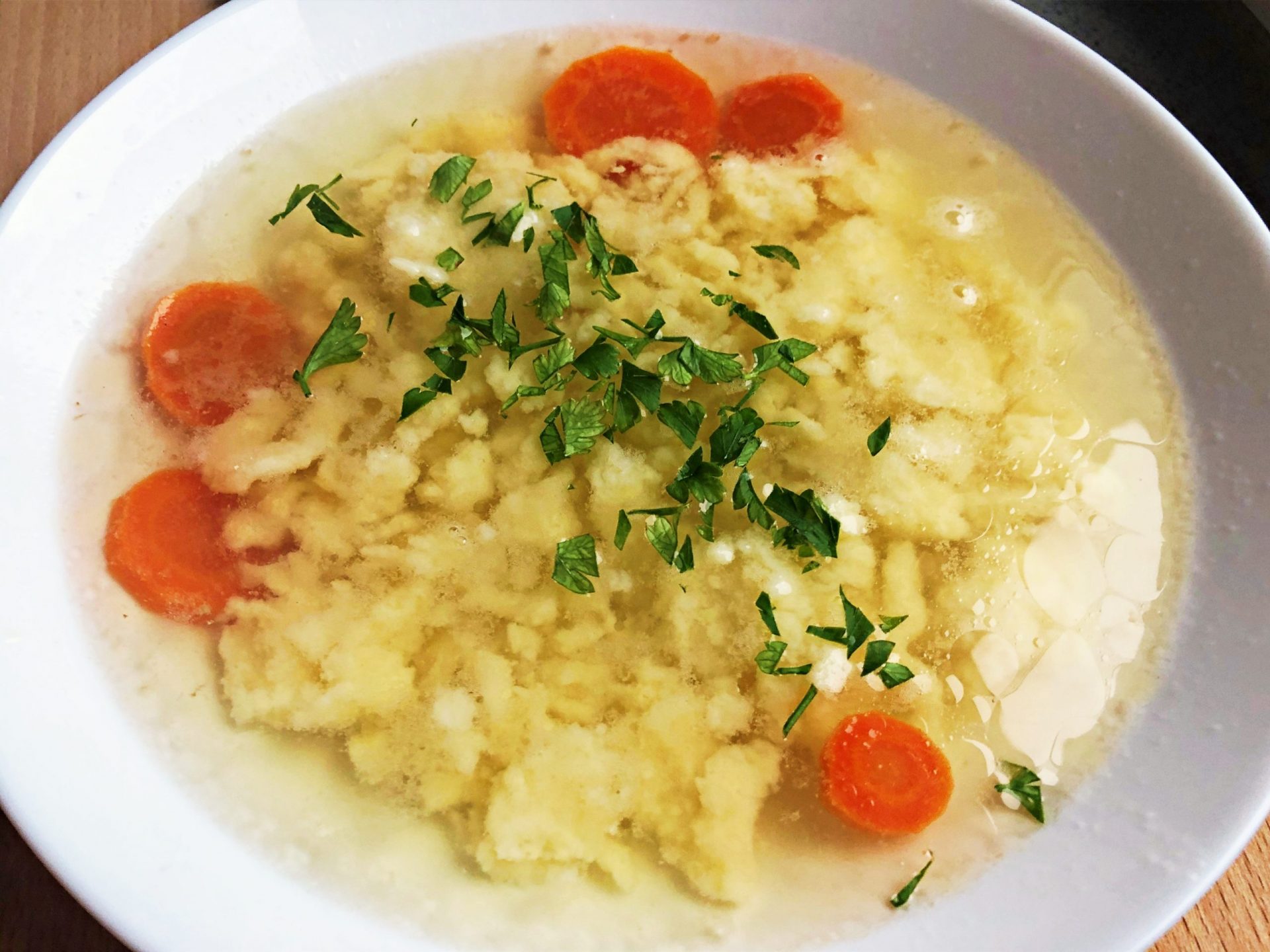 Rosół z kluskami lanymi Rosół with Drop Noodles is a special homemade soup in many Polish families. It reminds…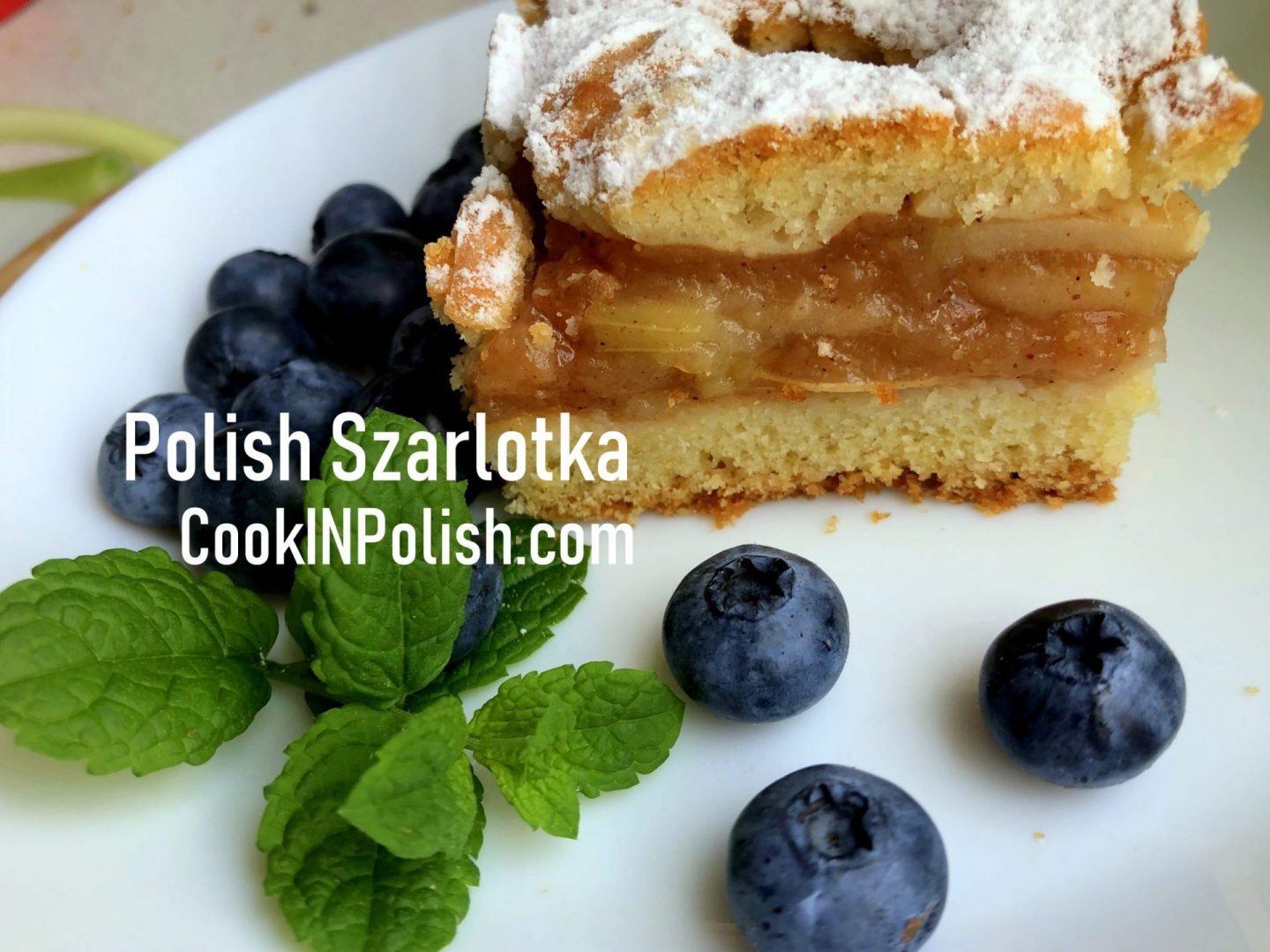 Polish Apple Cake – Szarlotka is one of the most popular desserts in Polish families and in cafes in…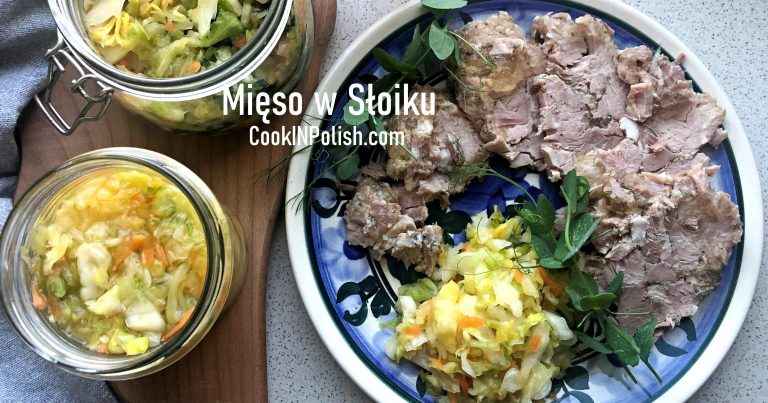 Mięso w Słoiku I remember eating Homemade Canned Pork made by my Grandma Emilka in our old house. Jars…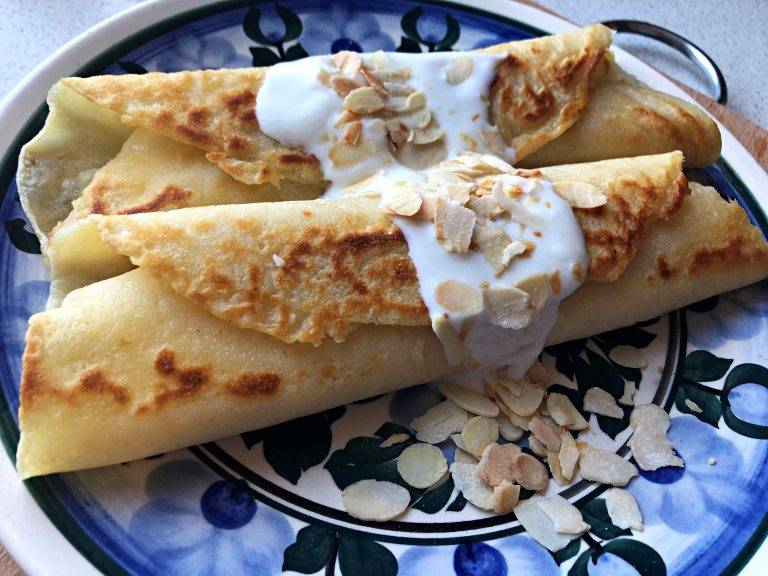 Naleśniki z Serem Polish Crepes with Farmer's Cheese are one of the favorites sweet suppers in Poland. These thin…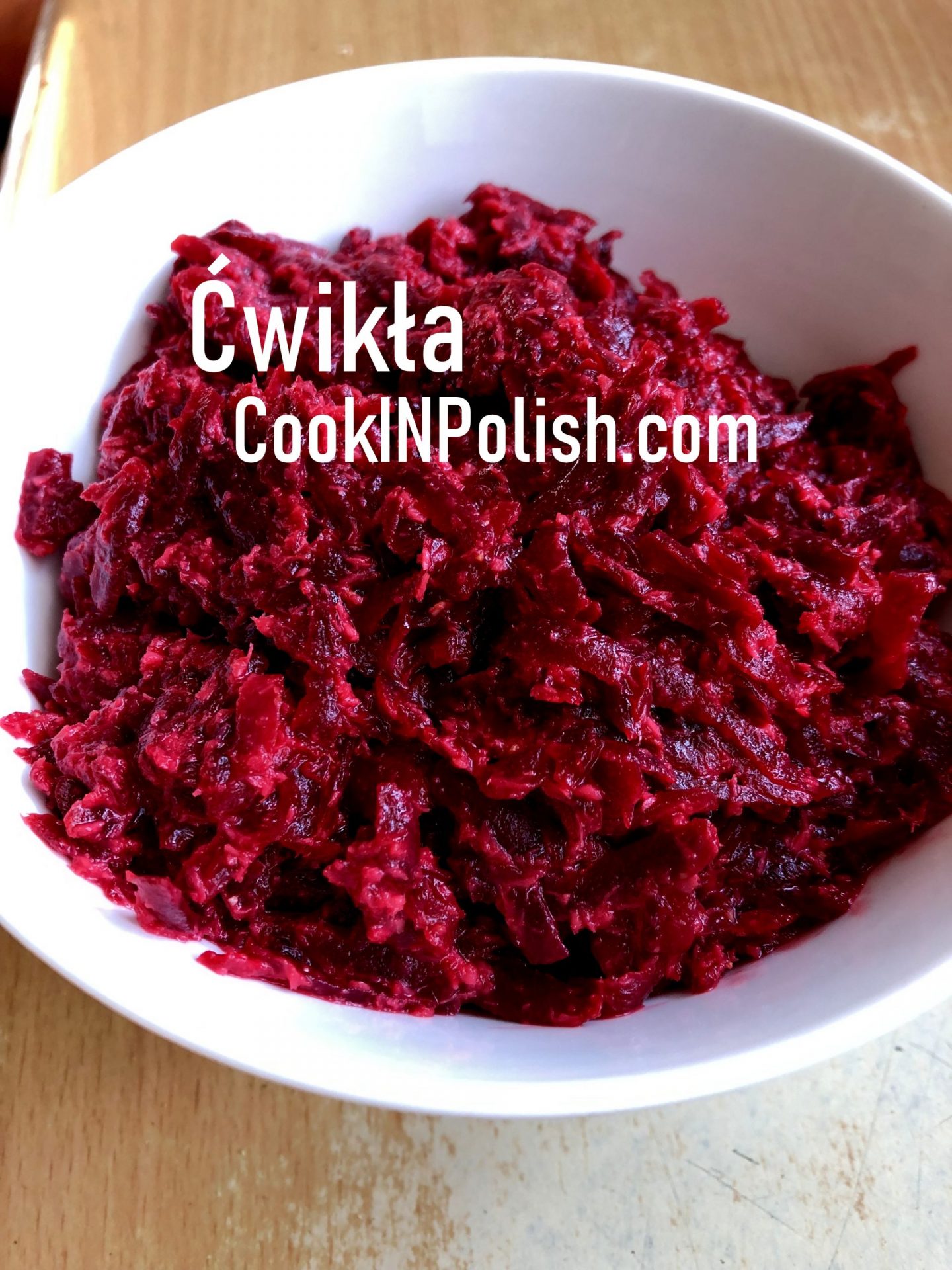 In my family house beets and horseradish – Ćwikła is served during Easter and Christmas, it usually goes with…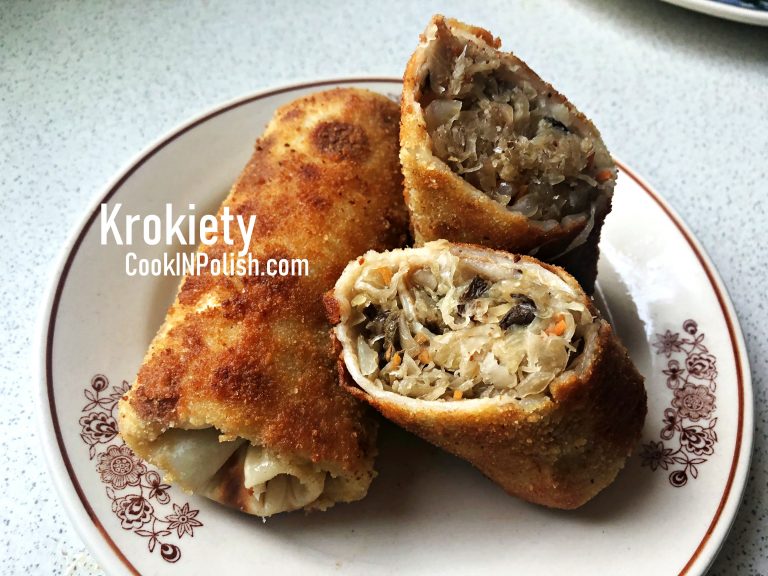 Krokiety z kapustą i grzybami Sauerkraut and Mushroom Croquettes are one of the staple dishes in Poland for Wigilia….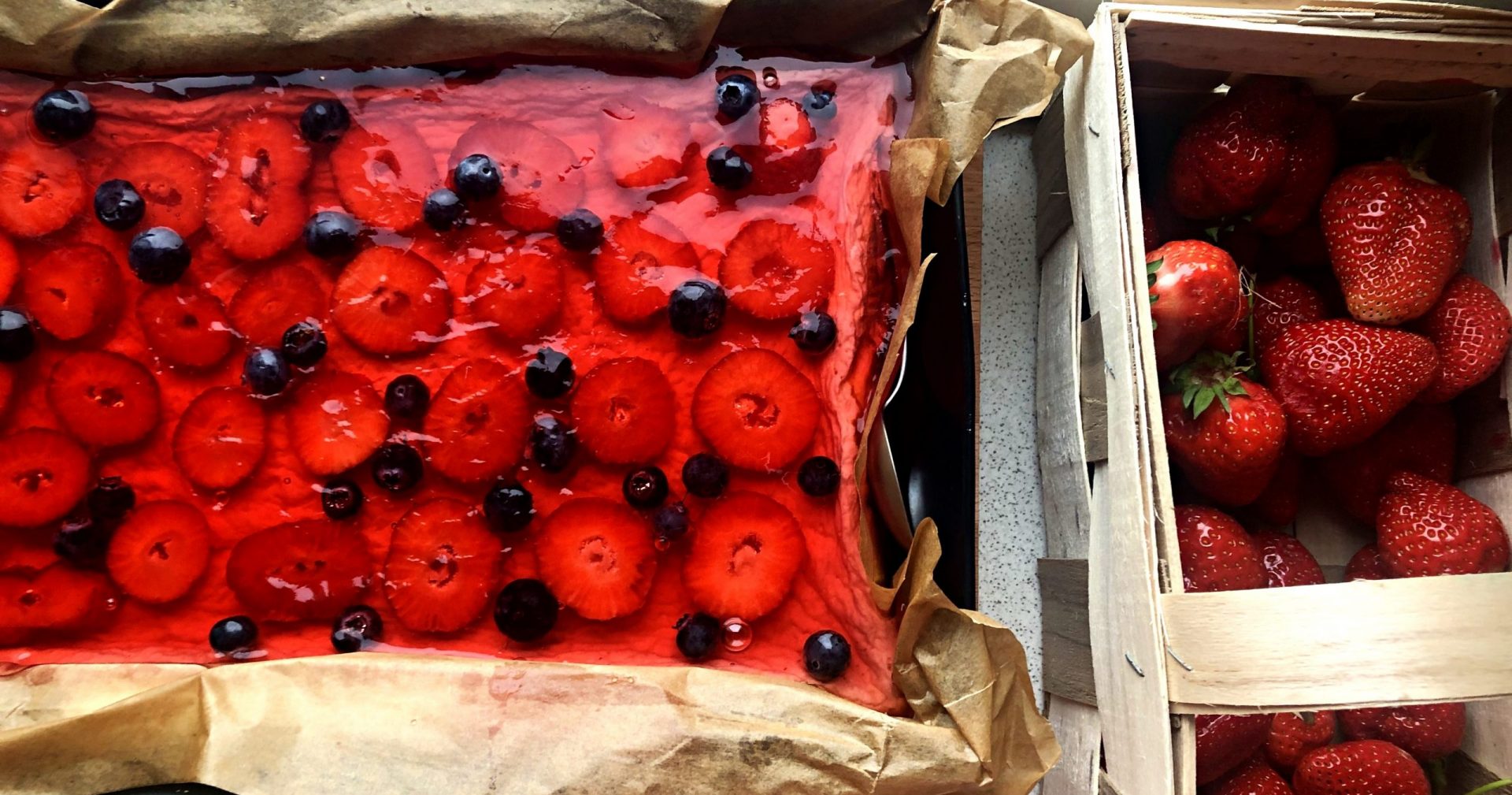 I am lucky to have birthday in June! I love this month, as strawberries are in full and best…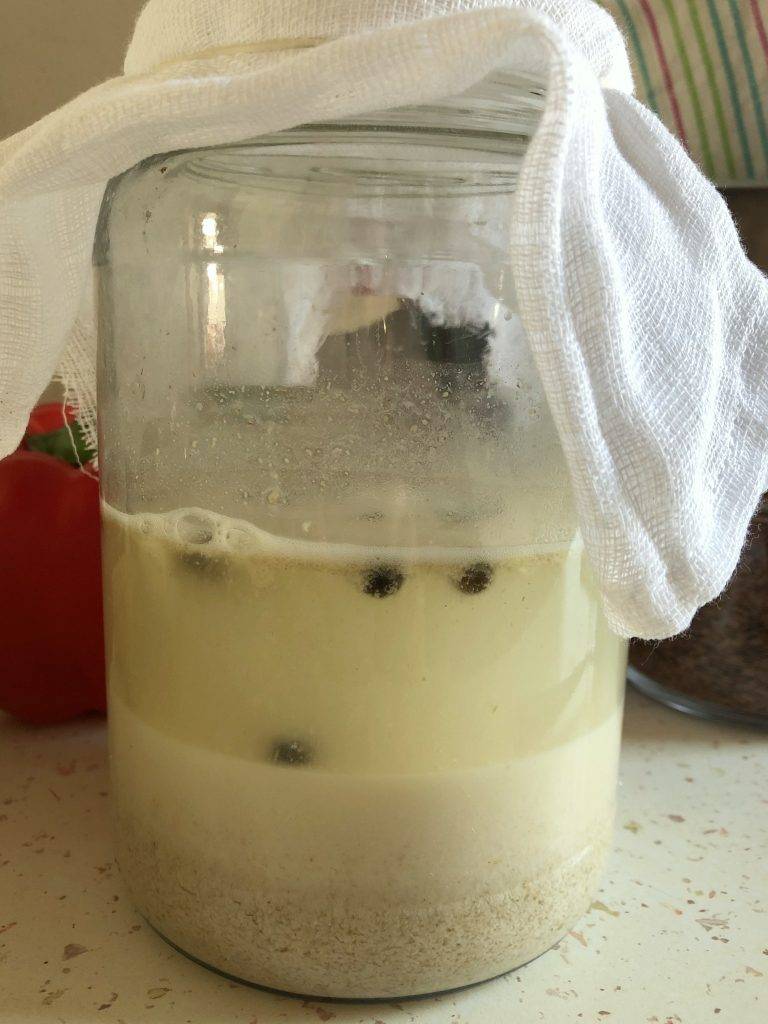 Zakwas Kvas is a basic ingredient of Żurek, traditional Polish soup, prepared for Easter. It can be also called:…