Grochówka
Autumn food needs to be warming, filling and thick. It needs to be comforting during long, dark, chilling evenings. And this is exactly what Polish split peas soup is. I cook it on pork bones, I simmer bones for few hours, to get a really rich stock. I invite you to check Grochówka.
Polish split peas soup recipe is under a new section on my blog: Autumn food. As this is the first Autumn of CookINPolish.com, this section is going to enlarge prospectively. Subscribe to my newsletter not to miss a recipe. I will be happy to see new subscribers:)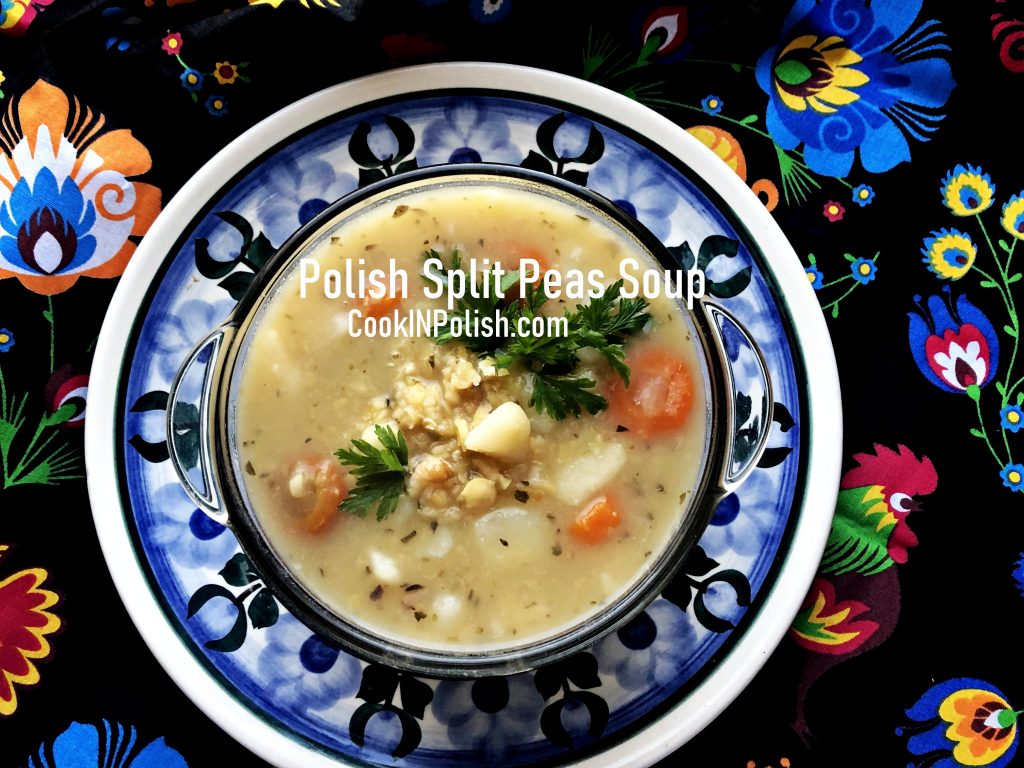 Ingredients:
500 g/ 1.1 lb pork bones
500 g/ 1.1 lb split peas
200 g/ half lb smoked belly
2 medium carrots
1 parsley root
2 tbs of chopped green parsley
5 potatoes
medium onion
1 and half tbs marjoram
salt and pepper
A night before you are going to have your Polish split peas soup, place split peas in a bowl, rinse well and cover with water. Actually covering is not enough, as split peas is going to soak large amounts of water. Pour the water generously, so that split peas could get as much water as possible:)
The next day wash pork bones and place them in a pot. Add pork belly as a whole or cut in halves. Add thickly sliced carrots and parsley root. Cover with water and bring to boil. Sprinkle with salt. Simmer for 2-3 hours. Watch the pork stock once in a while and take out the foam from the surface if the foam appears.
After 2-3 hours add strained split peas. Season with marjoram. After another half an hour add diced potatoes.
Once potatoes are cooked your soup is ready. Split peas should be fine before that. Depending on your likes you can have your soup slightly overcooked – then split peas give the right level of thickness and I like it this way. If you turn off the fire 15 minutes before, you will get a soup with aldente split peas. Match the time of potato cooking, they need about 35 minutes to be ready. In a thick soup they could need more time to get cooked. Sprinkle with salt and pepper according to your taste. You can add more marjoram, as it has the main role in Grochówka.
Enjoy! Smacznego!
If you liked my posts and tried my recipes, you can consider buying me a coffee. Or rather I should say: you can buy me a flour for Pierogi, cabbage for Gołąbki and beets for Barszcz:) This would help me to cook more and publish more delicious recipes for You. www.buymeacoffee.com/cookinpolish.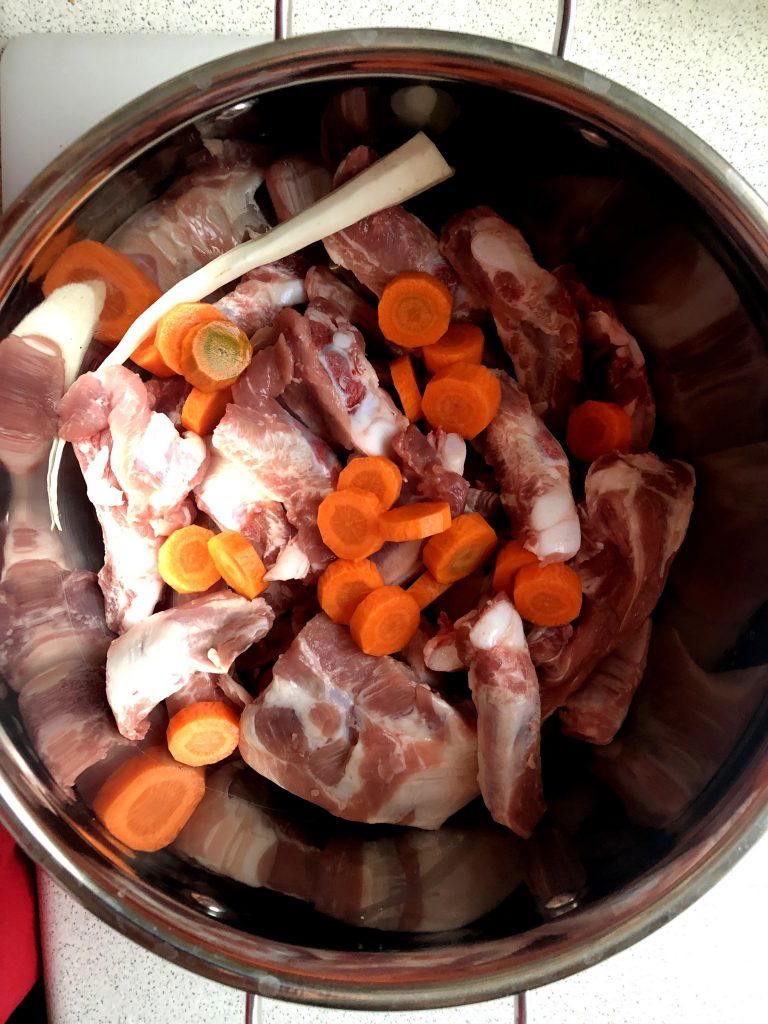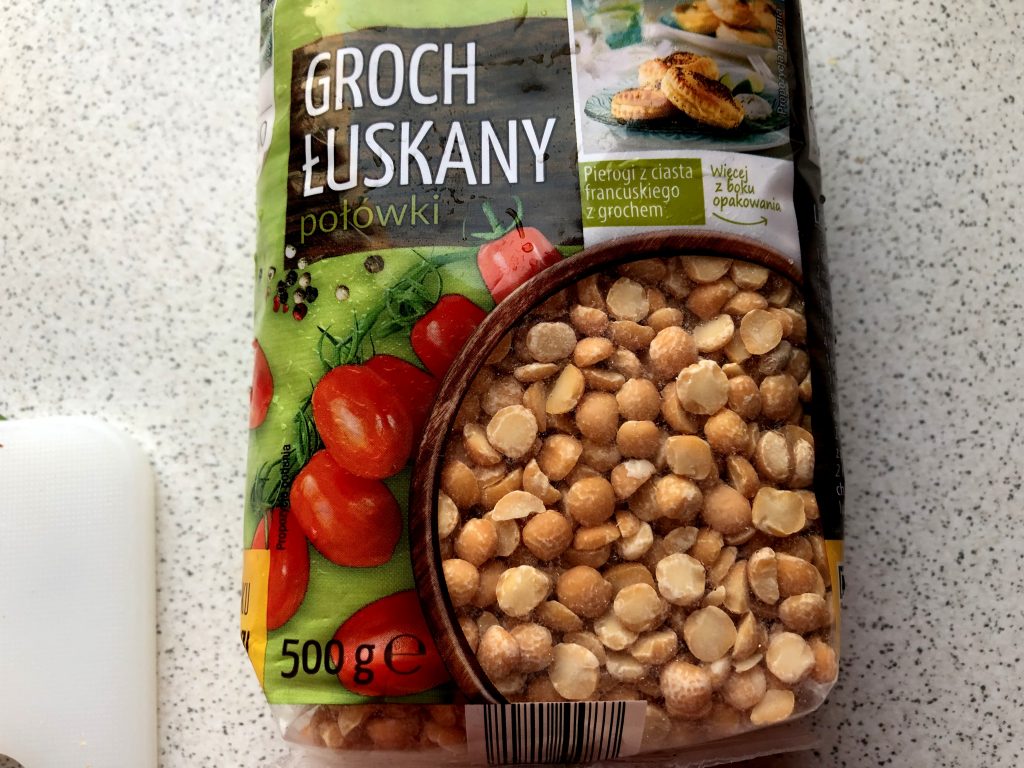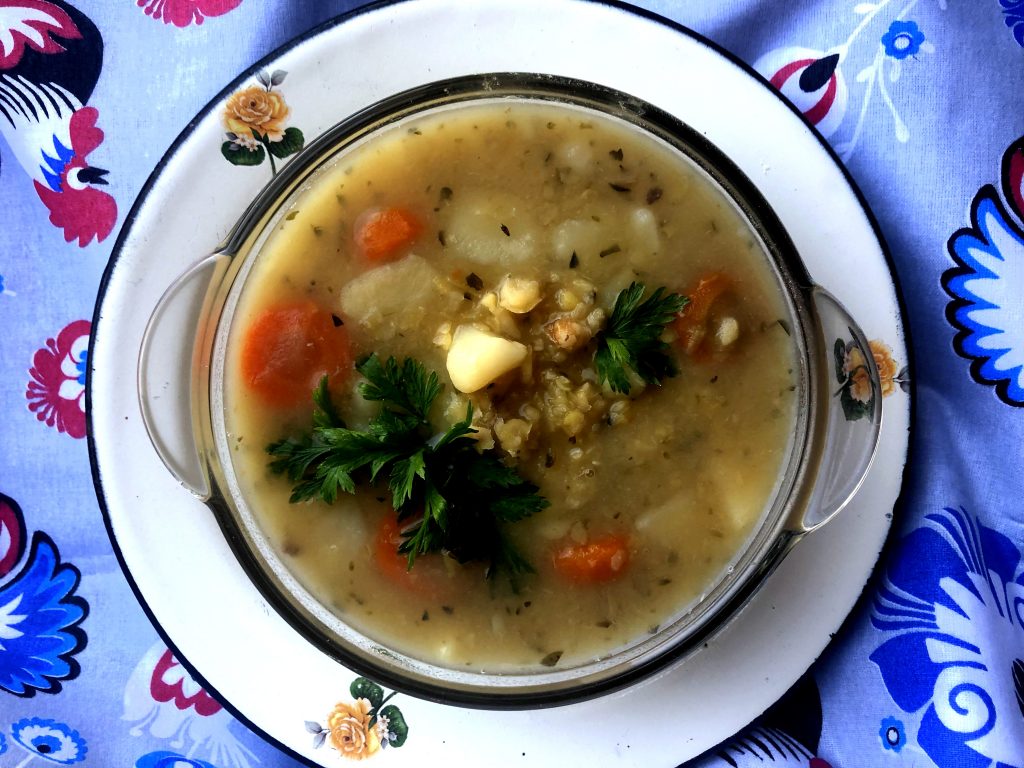 Comment on the post if you have questions, other ideas on the recipe or just enjoyed reading. I would be happy to see your thoughts on my posts!
Thanks for liking and sharing my recipes to your friends – it helps to develop my blog!