In spring, when vegetables start to grow, they are the freshest and the most delicious. Cabbage, potatoes, dill, cucumber- it is hard to resist:) This is a great time to try Polish Stewed Young Cabbage.
For more cabbage Polish recipes check: http://cookinpolish.com/tag/cabbage/.
Ingredients
young cabbage
1 onion
salt, pepper
marjoram, few berries allspice, 2 bay leaves
butter for frying
1 tbs flour
dill
Dice cabbage and transfer to the pot. Add 1 and half cup of water, salt, pepper ( I used red pepper) and half tablespoon of marjoram. Stew cabbage for half an hour until it is cooked.
In the meantime fry onion in butter, add it to the pot with cabbage. Pour the flour to the pan and heat for 30 seconds, mix all the time. Add some water from the cabbage and stir, add some more water if needed. Once it is well mixed – add to the cabbage. It will make it thicker.
Wait until it boils and turn off the heat. Add lots of dill.
Serve Stewed Young Cabbage with young potatoes and kotlety mielone or vegetable patties.
Smacznego!
If you liked my posts and tried my recipes, you can consider buying me a coffee. Or rather I should say: you can buy me a flour for Pierogi, cabbage for Gołąbki and beets for Barszcz:) This would help me to cook more and public more delicious recipes for You. www.buymeacoffee.com/cookinpolish.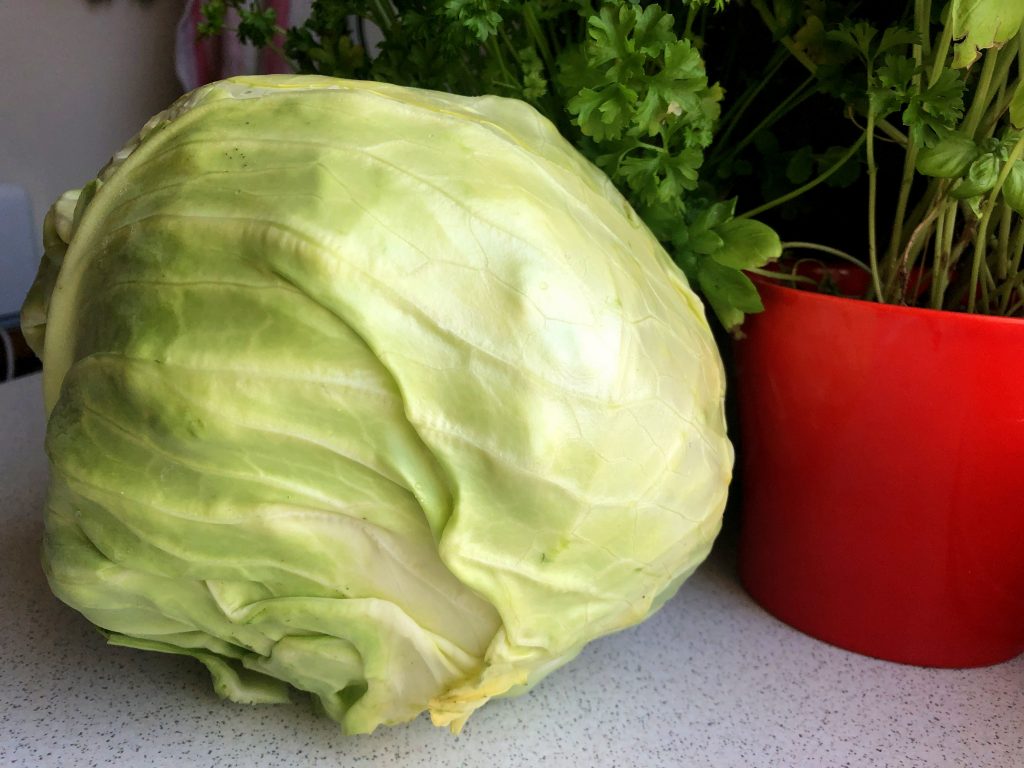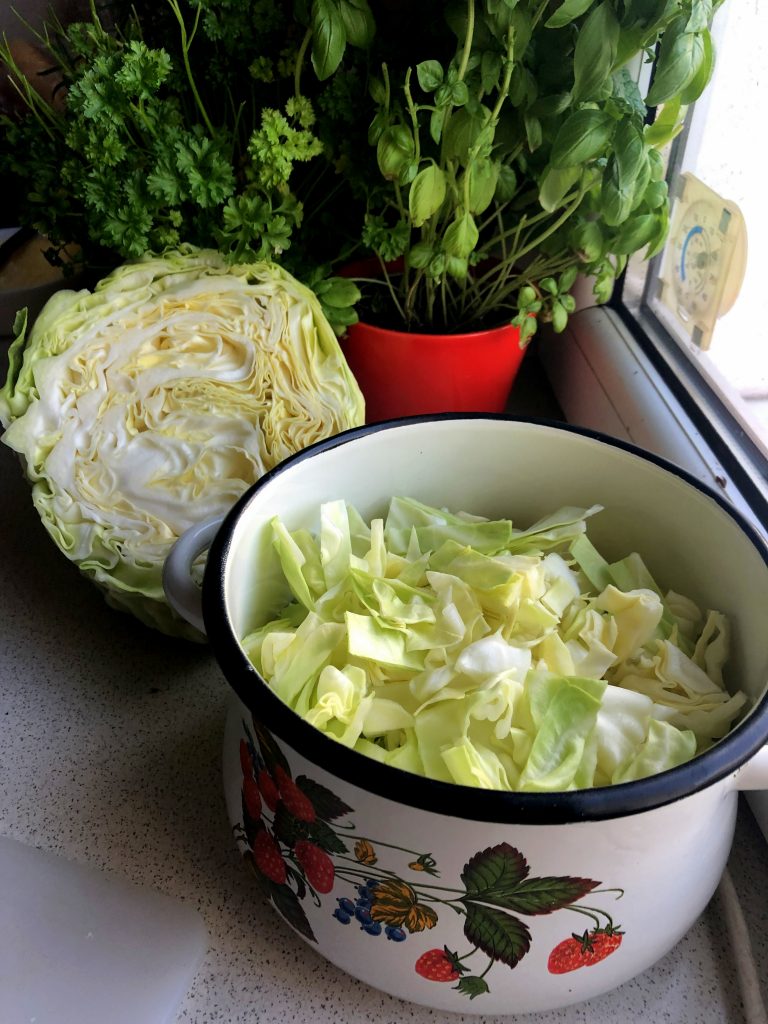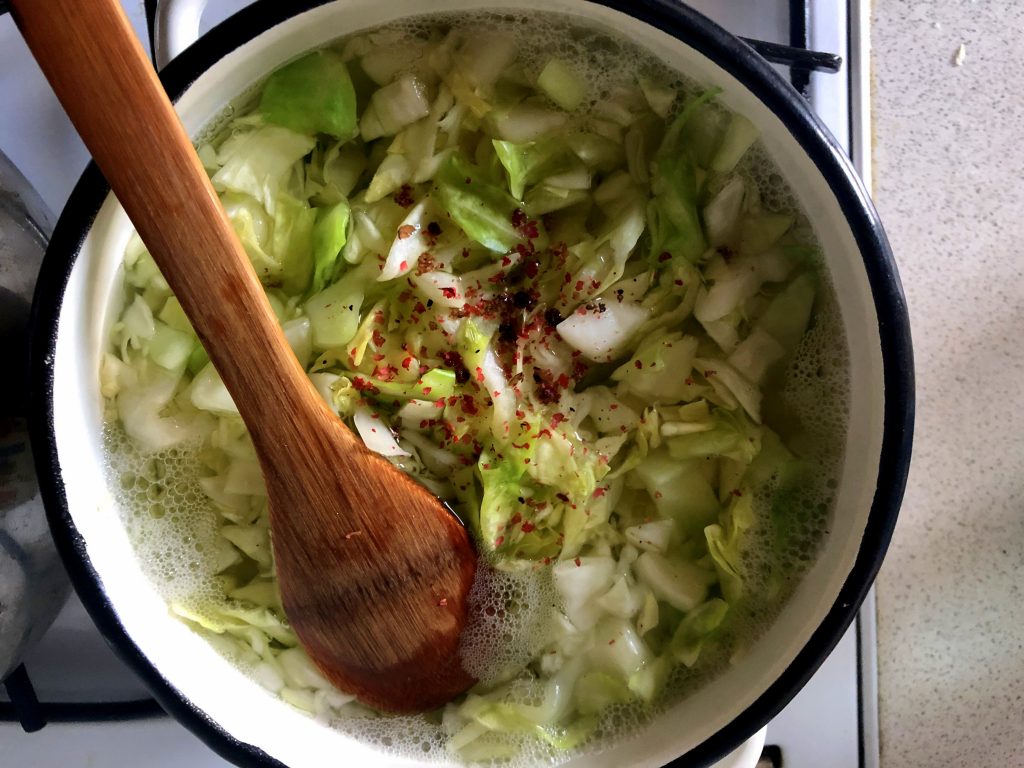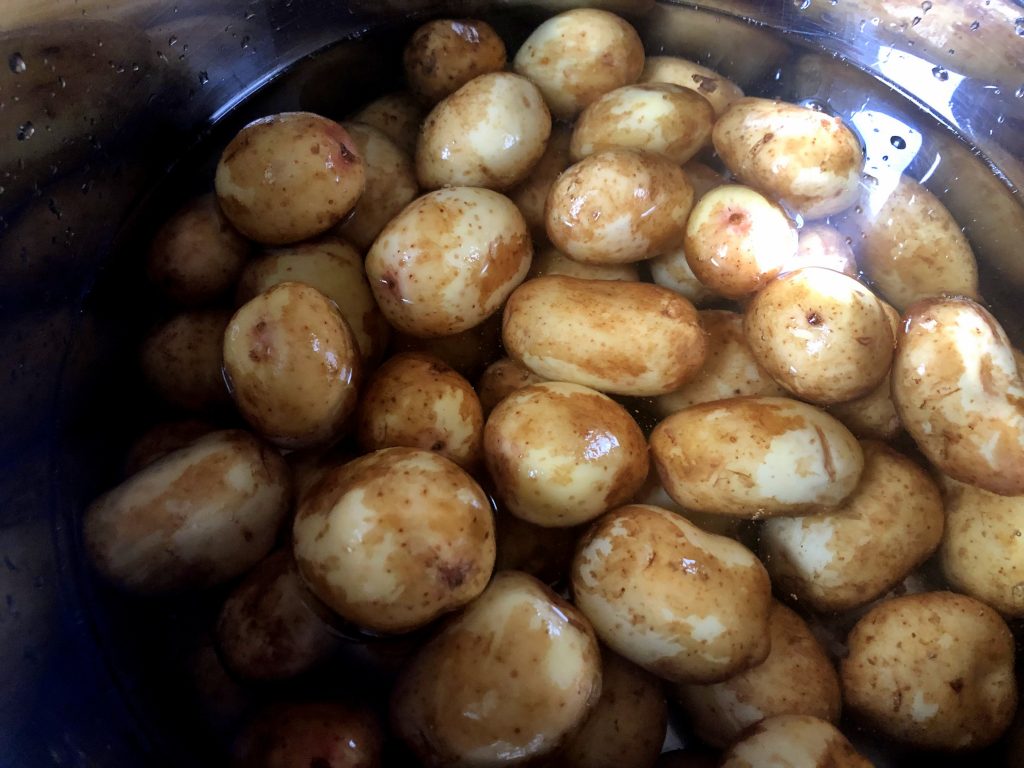 Comment on the post if you have questions, other ideas on the recipe or just enjoyed reading. I would be happy to see your thoughts on my posts!
Thanks for liking and sharing my recipes to your friends – it helps to develop my blog!