Polish Easter Mazurek can be made in many different ways. Basically if someone says Mazurek, you can imagine short, about 3 centimeters high shortcrust pastry with custard made of chocolate, fudge or caramel and decorated with nuts, dried fruits and chocolate. The topping composition is of your choice.
Try my recipe which is very easy to make, it is rather basic, you need just a few ingredients and you get delicious dessert.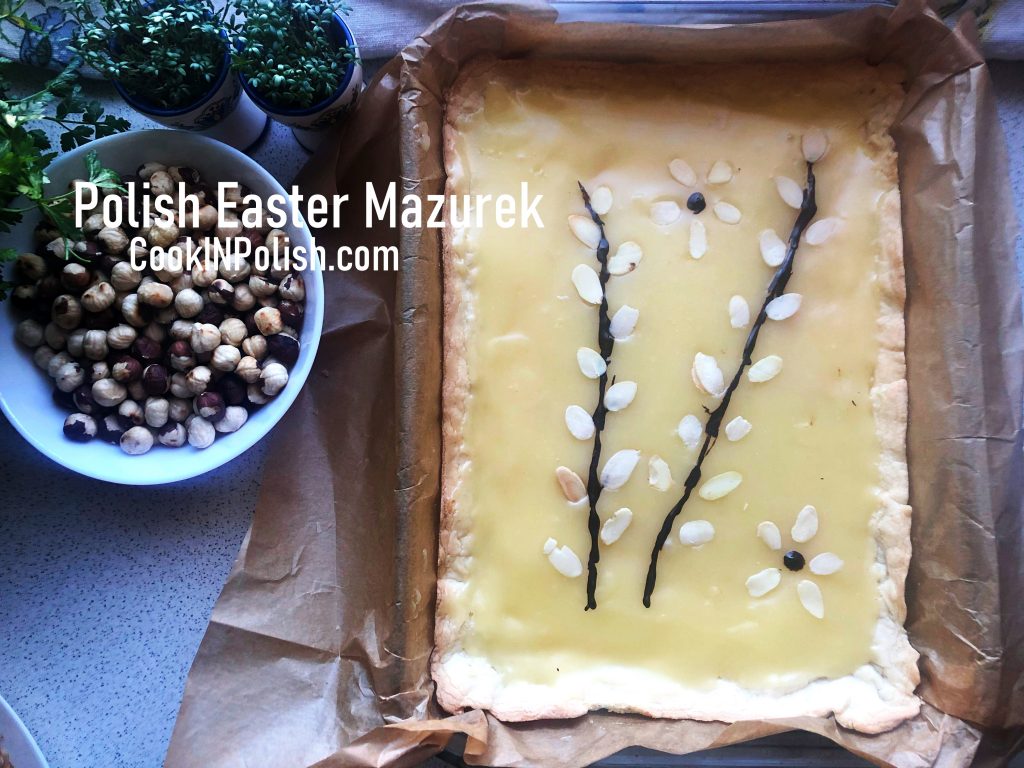 Ingredients
125 g butter ( 1 stick)
80 g/ 3 oz powder sugar
200 g/ 7 oz all purpose flour
2 egg yolks
Custard
2 cups heavy cream
half cup sugar
flaked almonds, nuts, dried fruits, melted chocolate for decoration
Baking dish: square 20 cm x 25 cm. Cover baking dish with a baking paper.
Beat the butter with powder sugar and egg yolks till smooth. Stir in sieved flour.
Form a ball, cover with foil and cool in the fridge for about an hour. Then roll out the dough and place in a baking dish. Remember to cover also 2 centimeters of the sides, so that it was able to hold the custard inside. Fork the dough so that it did not rise during baking.
Bake in the oven for 15 minutes, or until pale golden-brown in 190 C/ 370 F. Cool.
Prepare cream: place heavy cream in a sauce pan, add sugar. Whisking bring to boil and simmer for about half an hour. It will get thicker and golden. Cool a little bit and pour on the pastry.
Polish Easter Mazurek definitely needs decoration. Do your best with nuts, dried fruits and melted chocolate and enjoy your Mazurek:)
Smacznego!
For more Easter recipes, check: Polish Easter.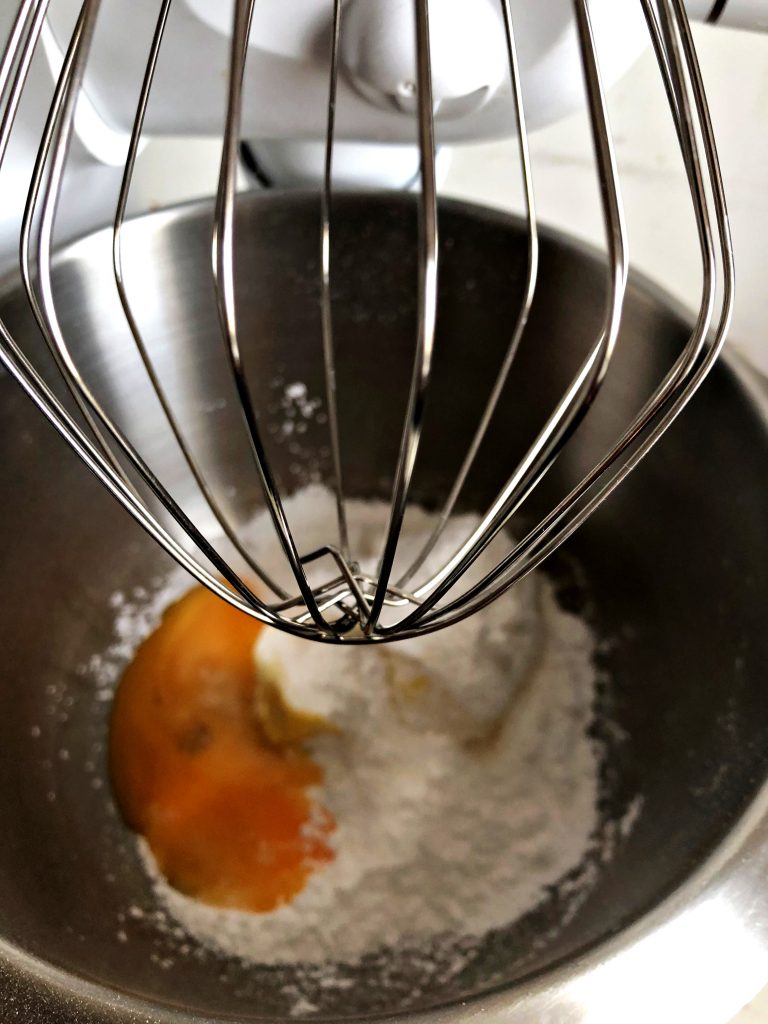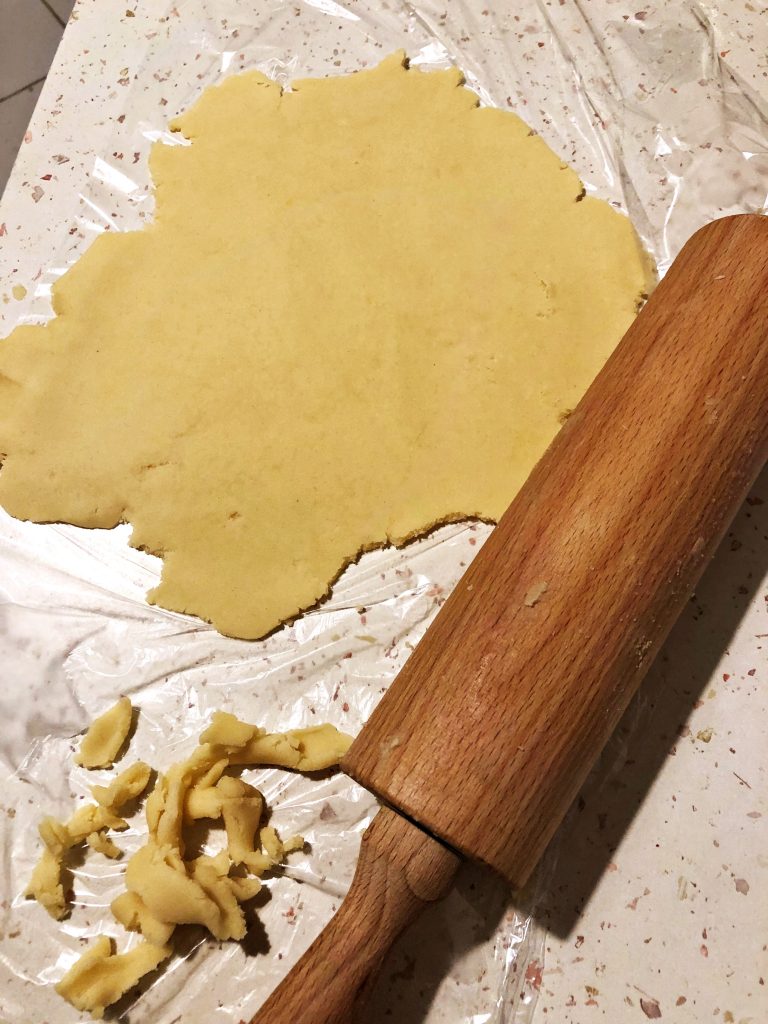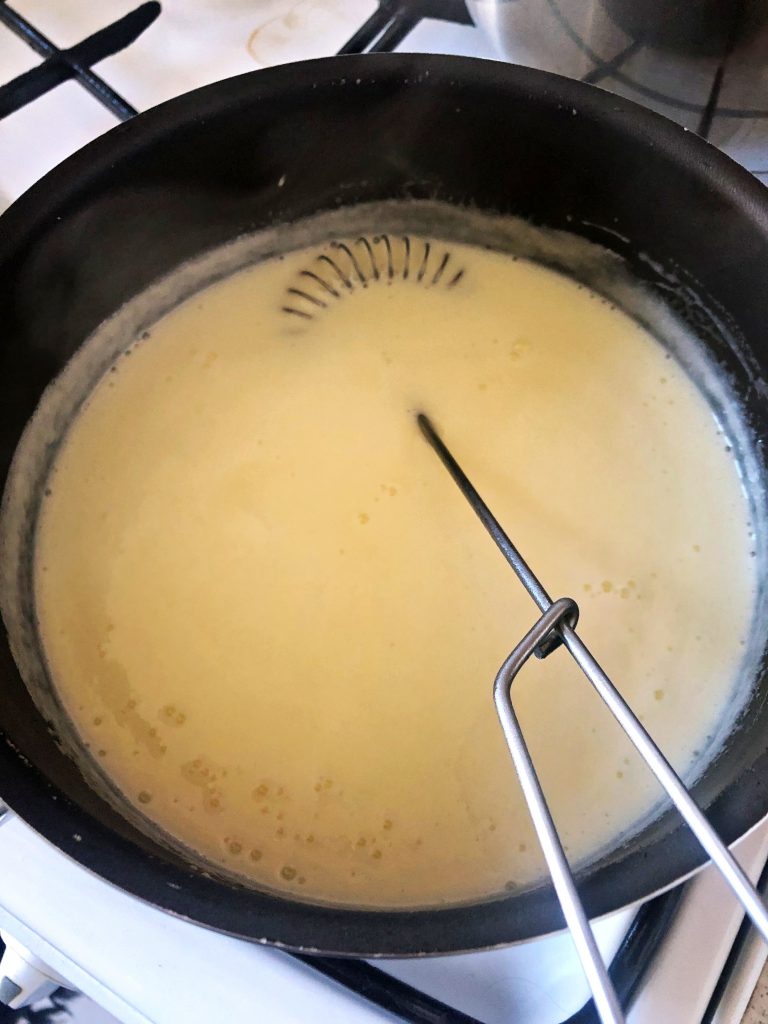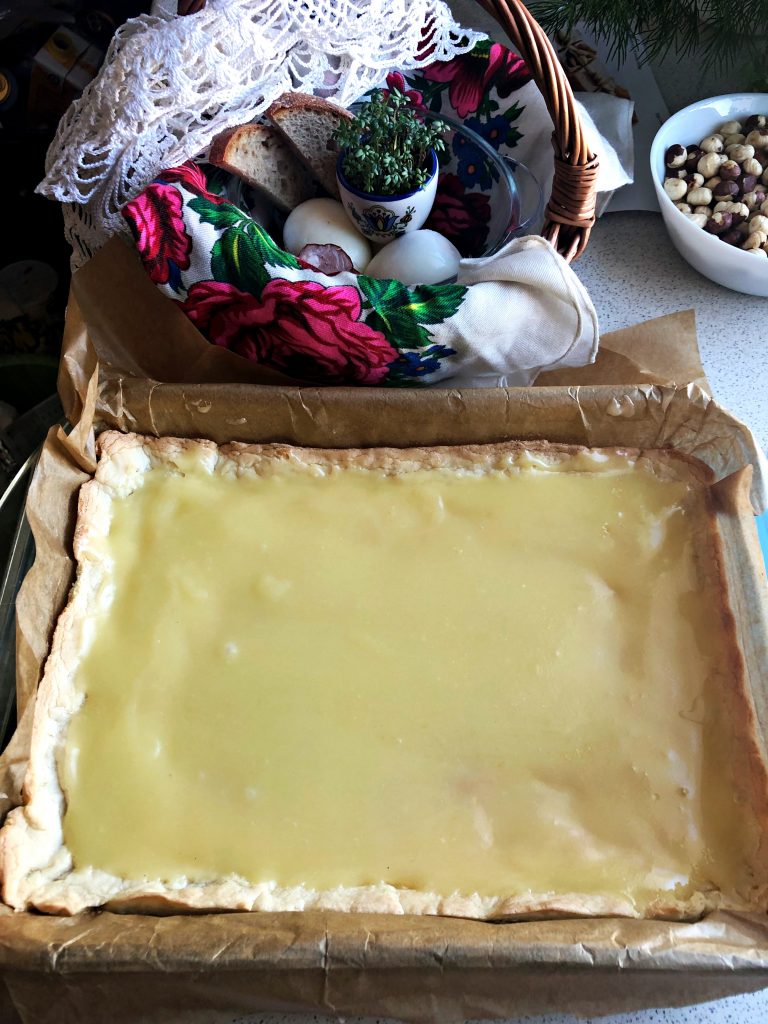 Comment on the post if you have questions, other ideas on the recipe or just enjoyed reading. I would be happy to see your thoughts on my posts!
Thanks for liking and sharing my recipes to your friends – it helps to develop my blog!