Rolada z boczku
When I was talking with my Mom on the phone, we were discussing Easter and what we wanted to make for it. She said, she wanted this year's Easter to be a real fiesta, contrary to the political and social situation in our part of the world. Once I saw pork belly at the butchers, I decided to make her a surprise and make Roast Rolled Pork Belly. I am so sure she is going to love it. We had it store bought from time to time, this time I made it myself.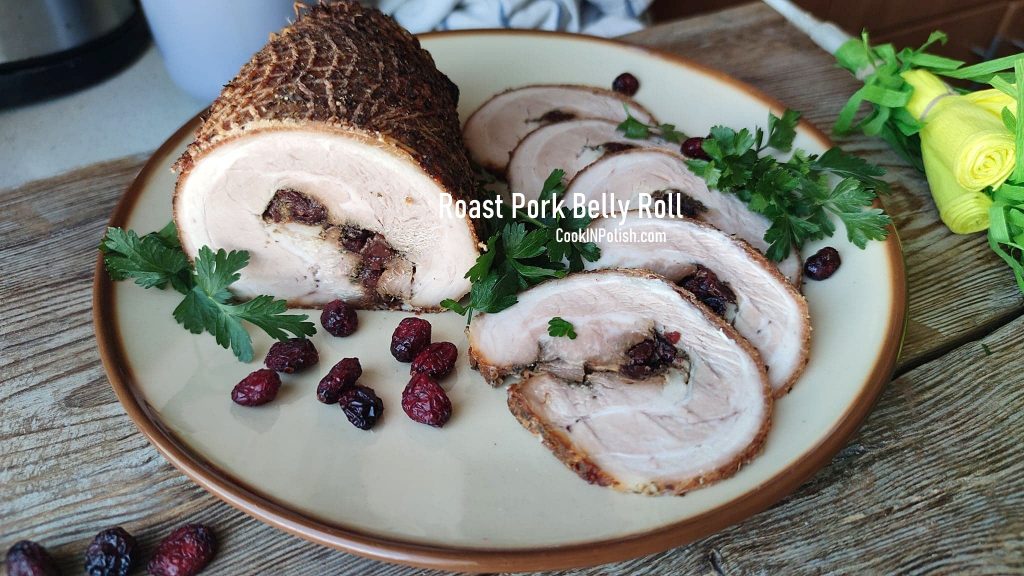 Ingredients
1 and half kg pork belly (3 lb)
1 teaspoon salt
tablespoon marjoram
1 teaspoon herbal pepper (or a mix of your favorite herbs and seasonings)
a handful dried cranberries (or prunes if you wish)
Clean pork belly and dry it with paper towel. Cut all the bones out and cut out an excess skin, or it's not going to roll properly. I was lucky to bought a piece of pork belly already boneless and skinless, specially prepared for rolling.
Rub pork belly thoroughly with salt from both sides. Then rub it with marjoram and other seasonings and herbs. On the meaty surface (not on the skin side) place dried fruits in the middle lengthways. Roll pork belly tightly with a skin outside of it. Use butcher's string to tie the roll tightly to hold it together (I had a special net to put meat inside). Leave in the fridge overnight (or at lest few hours) for marinating.
The next day rub skin again with extra marjoram and place pork belly roll in the baking pan. Put into the oven and bake for 4 hours in 150C (300 F) with no fan. It needs this time to stay juicy inside, at the same time it gets crispy and flavorful.
After that time allow roast rolled pork belly to rest for half an hour. After that time you can serve warm as a main dish or leave it to cool, slice thinly and use as a cold cuts.
Enjoy! Smacznego!
For Polish Easter Żurek is a staple, check my recipe here: Żurek.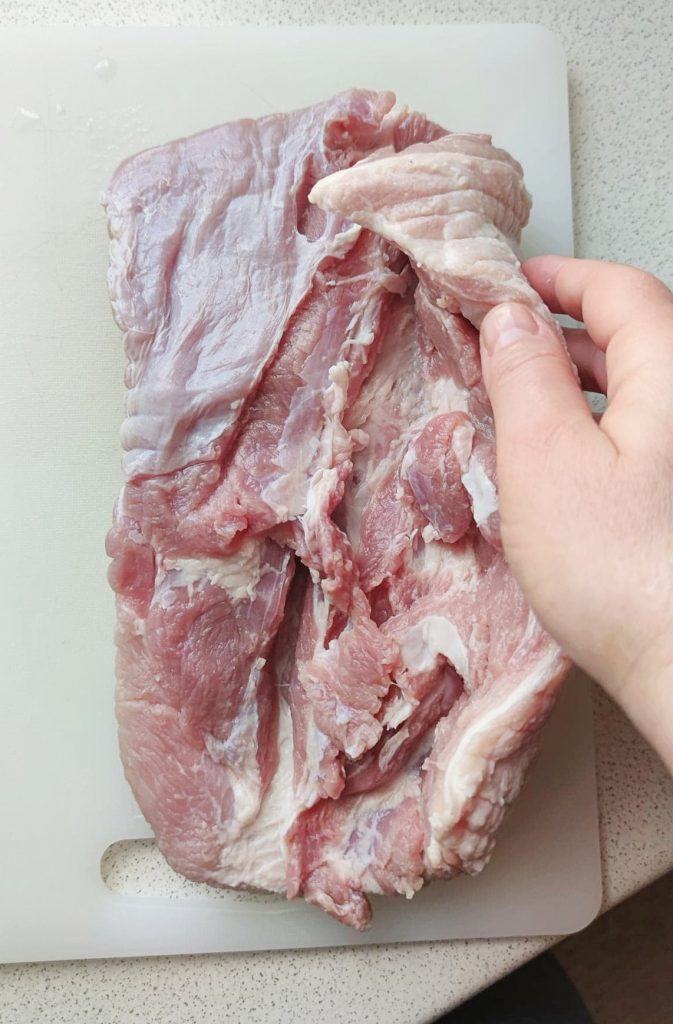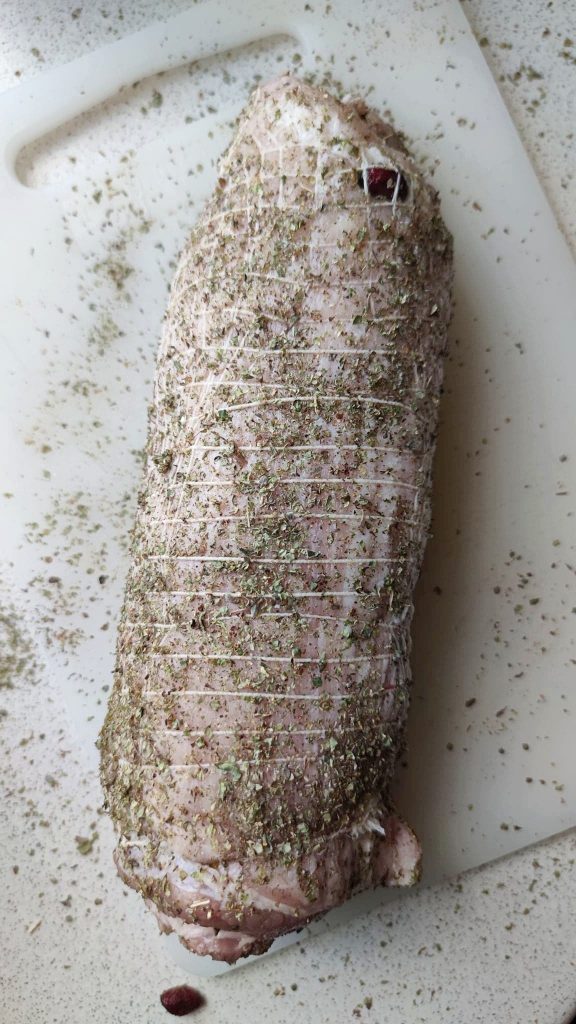 Comment on the post if you have questions, other ideas on the recipe or just enjoyed reading. I would be happy to see your thoughts on my posts!
Thanks for liking and sharing my recipes to your friends – it helps to develop my blog!