Sałatka Jarzynowa
I remember from my childhood that Polish Vegetable Salad – sałatka jarzynowa – was a must for each Easter, Christmas, birthdays and – very popular those times in Poland – name days. In the 80-ties mayonnaise was hard to get in stores, so we used to prepare it at home. It was fun for us, kids to help with all the culinary preparations. Dieticians say that this salad is a dietetic crime, but one cannot deny this yummy tradition, come on! 🙂
I still can't imagine Easter with a family without vegetable salad. Polish vegetable salad is nice to have with cold sliced meets and Beets and Horseradish Salad.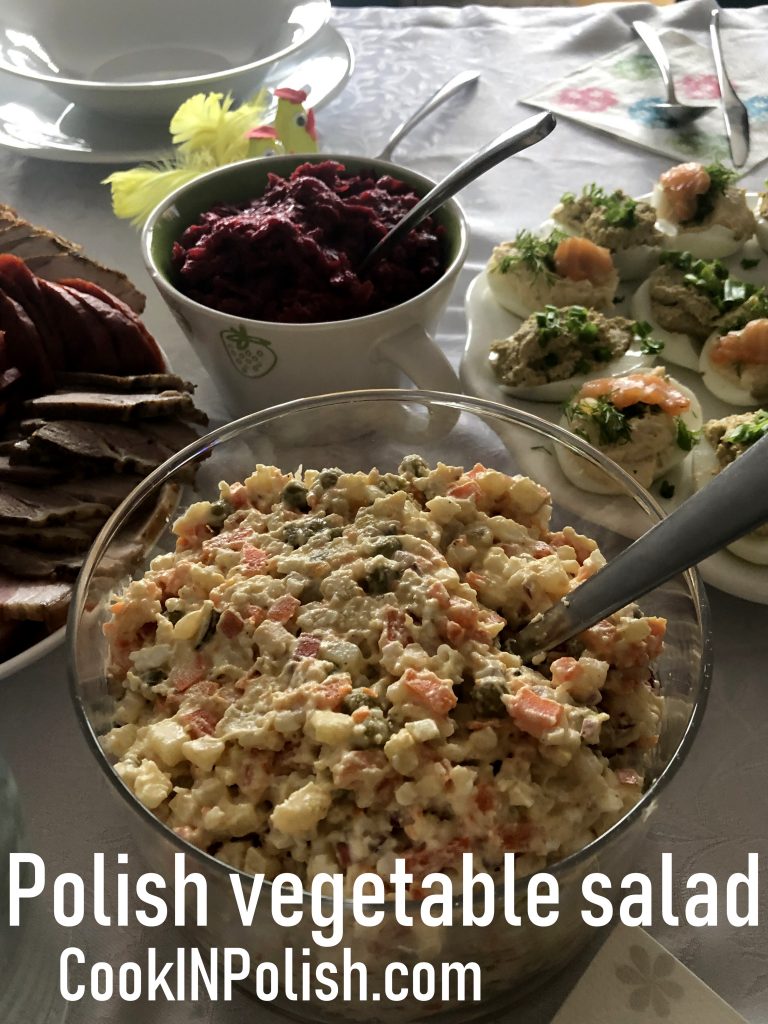 Ingredients
2 cooked carrots
4 cooked potatoes
tin peas
5 pickled cucumbers
2 apples
medium red onion
3 hard cooked eggs
3 tbs mayonnaise
3 tbs thick yogurt
1 tbs mustard
salt & pepper
Dice vegetables (except of peas;)) and eggs into small cubes. Add mayo, yogurt and mustard, season with pepper and salt if needed.
Store in a fridge for 2-3 days, maximum 4:)
It's better to prepare ingredients a day before: cook carrots and potatoes in advance. In my family we cook them together in peels and then peel them. Eggs can be also cooked before.
Polish vegetable salad tastes good with sliced cold meats and Ćwikła.
Enjoy! Smacznego!
If you liked my posts and tried my recipes, you can consider buying me a coffee. Or rather I should say: you can buy me a flour for Pierogi, cabbage for Gołąbki and beets for Barszcz:) This would help me to cook more and public more delicious recipes for You. www.buymeacoffee.com/cookinpolish.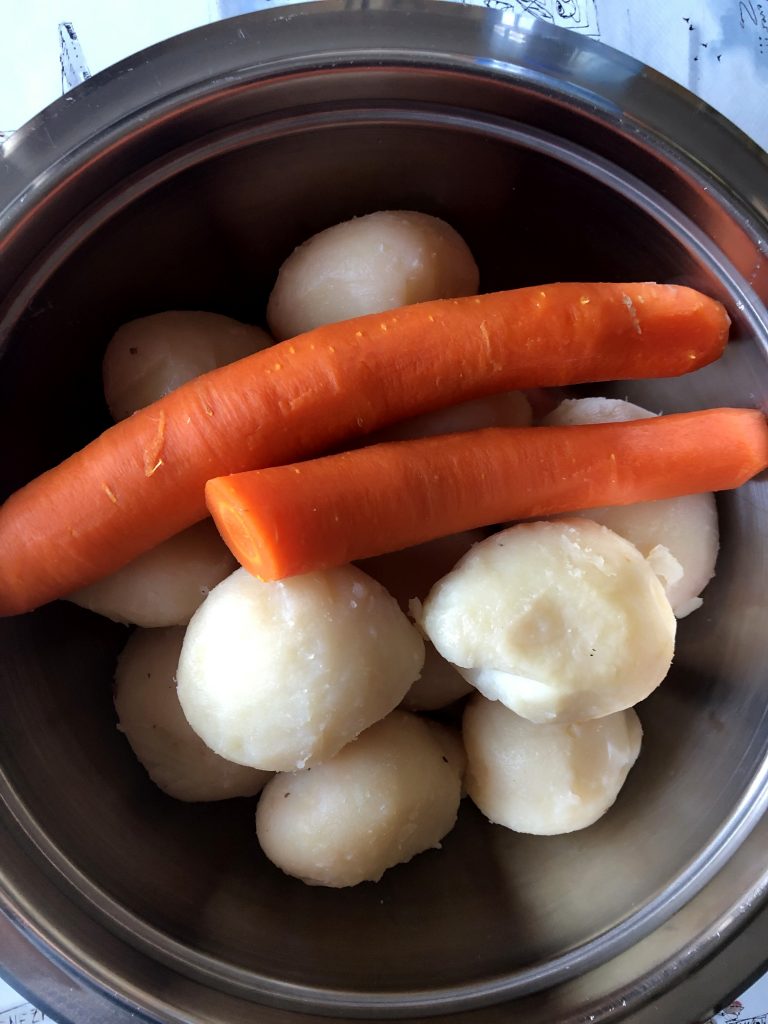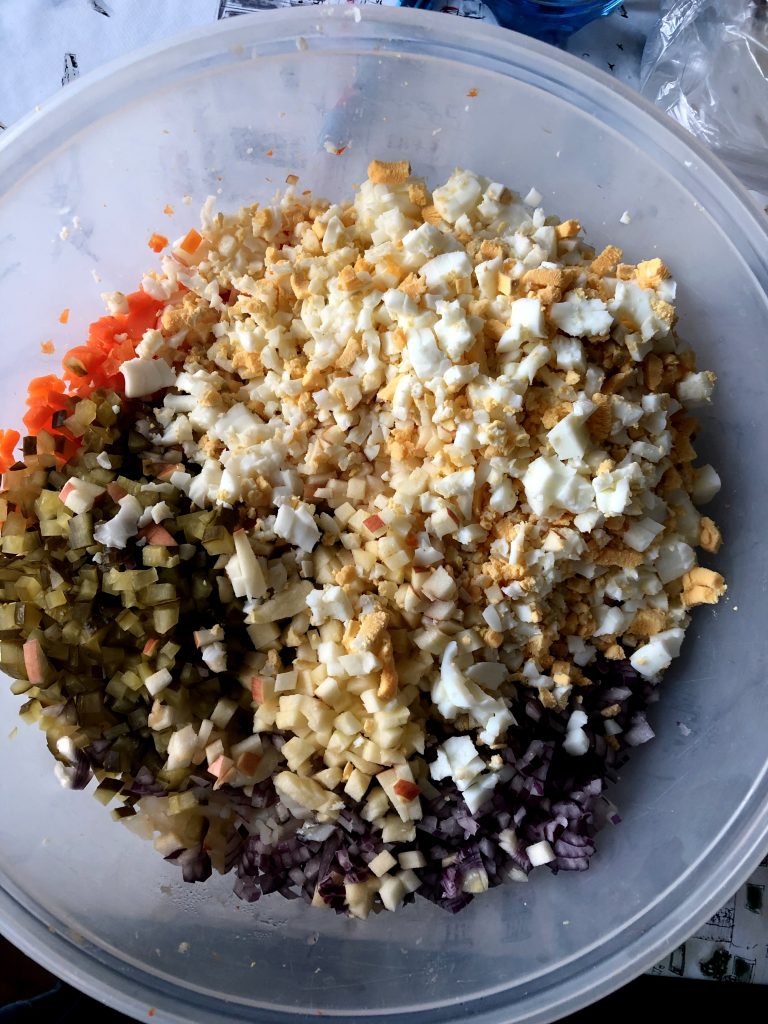 Comment on the post if you have questions, other ideas on the recipe or just enjoyed reading. I would be happy to see your thoughts on my posts!
Thanks for liking and sharing my recipes to your friends – it helps to develop my blog!