I remember from my childhood that Polish vegetable salad was a must for each Easter, Christmas, birthday and – very popular those times in Poland – name day. In the 80-ties mayonnaise was hard to get in stores, so we used to prepare it at home.
I still can't imagine Easter with a family without vegetable salad. Polish vegetable salad is nice to have with cold sliced meets and Beets and Horseradish Salad.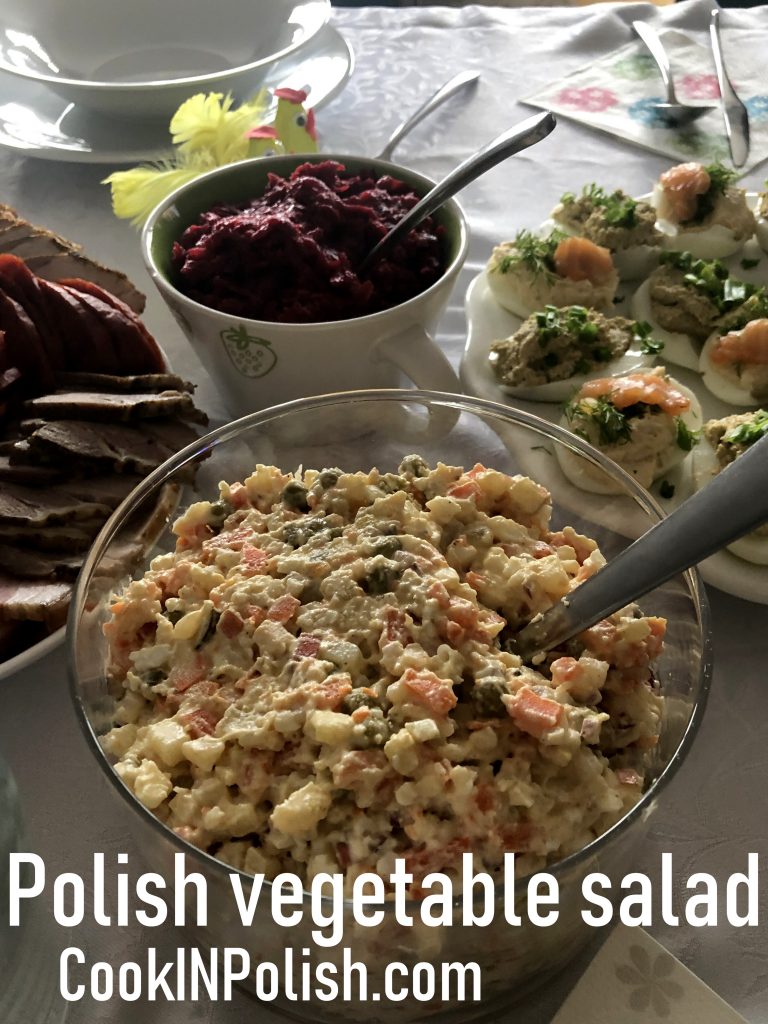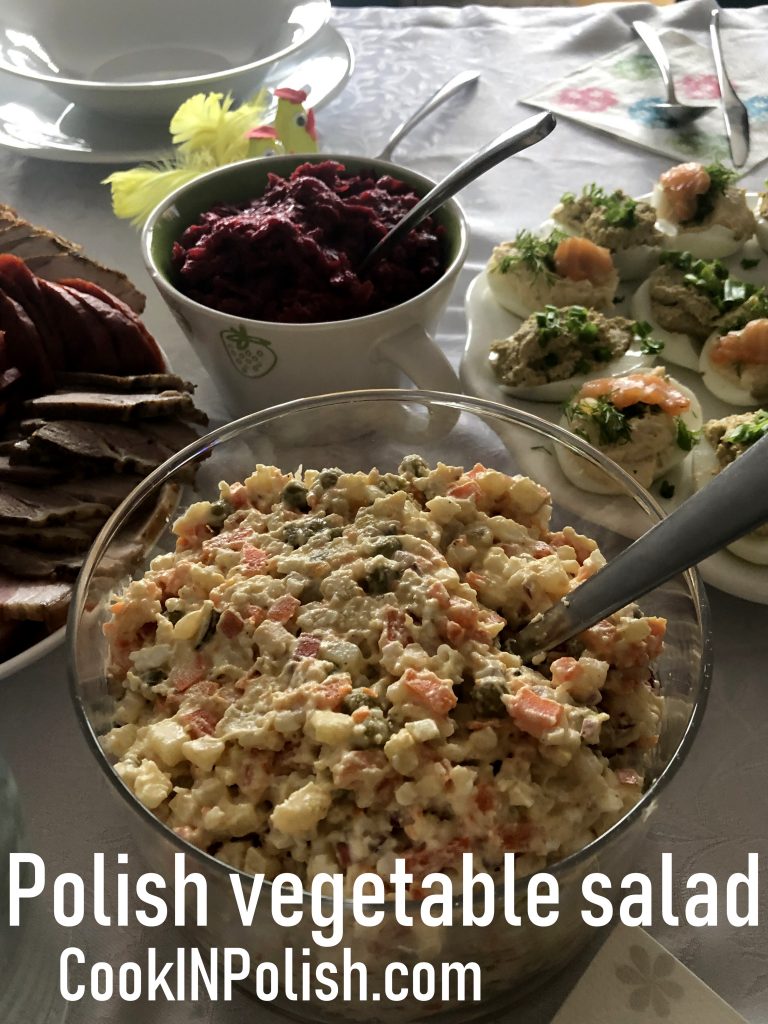 Ingredients
2 cooked carrots
4 cooked potatoes
tin peas
5 pickled cucumbers
2 apples
medium red onion
3 hard cooked eggs
3 tbs mayonnaise
3 tbs thick yogurt
1 tbs mustard
salt & pepper
Dice vegetables (except of peas;)) and eggs into small cubes. Add mayo, yogurt and mustard, season with pepper and salt if needed.
Taste good with sliced meats and Ćwikła.
Enjoy! Smacznego!