Ciasto Drożdżowe
Polish Yeast Cake is a bit demanding and difficult to me:) Probably it is a case of experience, or in my case – luck of experience:) Anyway, I don't give up:)
Recently I received a recipe for a yeast cake from my friend Victoria. This is her grandma's recipe and her family use it for years. She says it is easy and you cannot spoil it:)
For more Polish desserts check: http://cookinpolish.com/category/recipes/desserts/.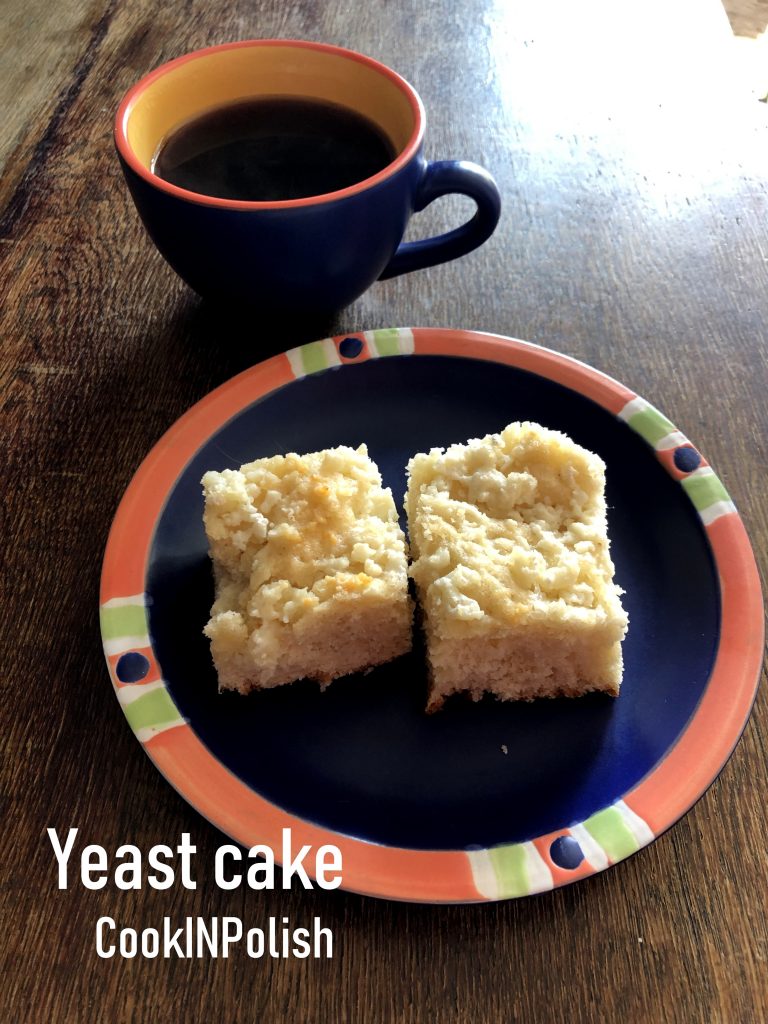 Ingredients
40 g fresh yeast
0,5 cup sugar
1 tbs vanilla sugar
0,5 cup milk
5 tbs oil
2 eggs
2,5 cup flour
pinch salt
Crumble:
60 g butter
0,5 cup sugar
0,5 cup flour
Place dough ingredients in a bowl in an exact order as it is in a pictures below. Do not mix!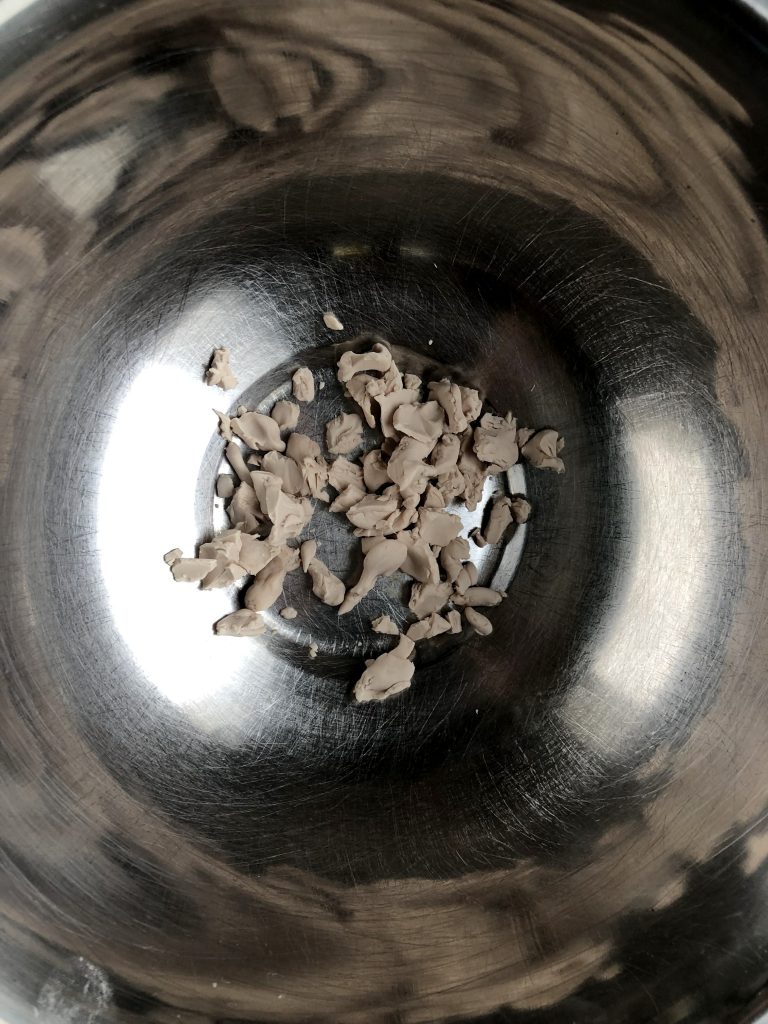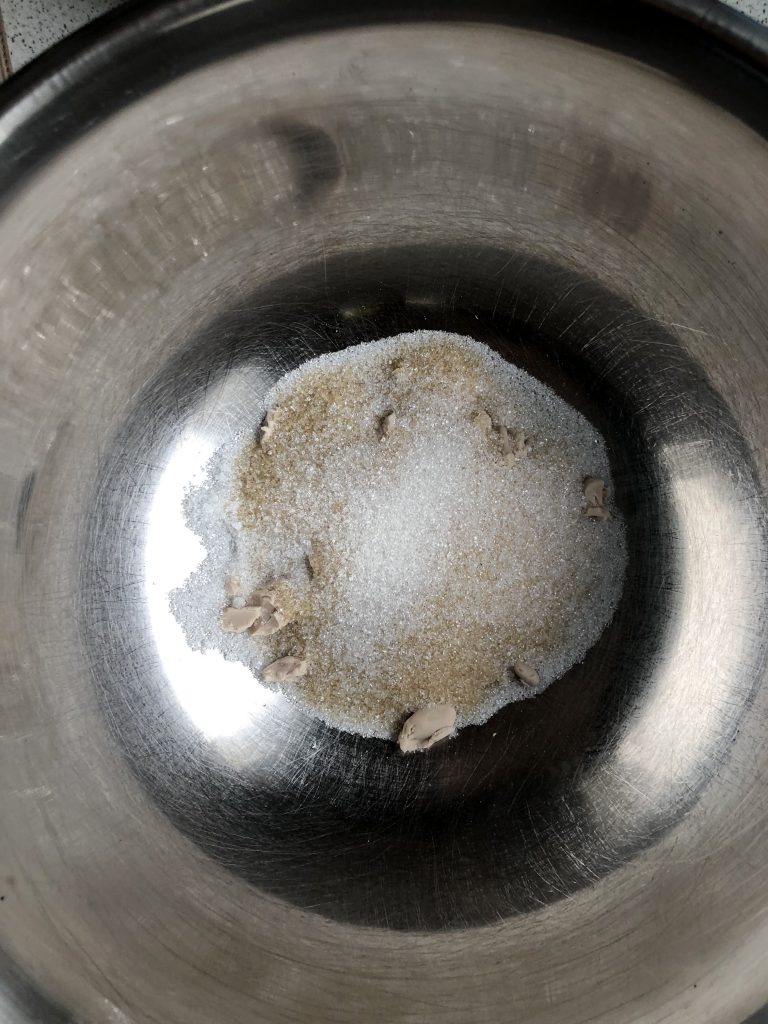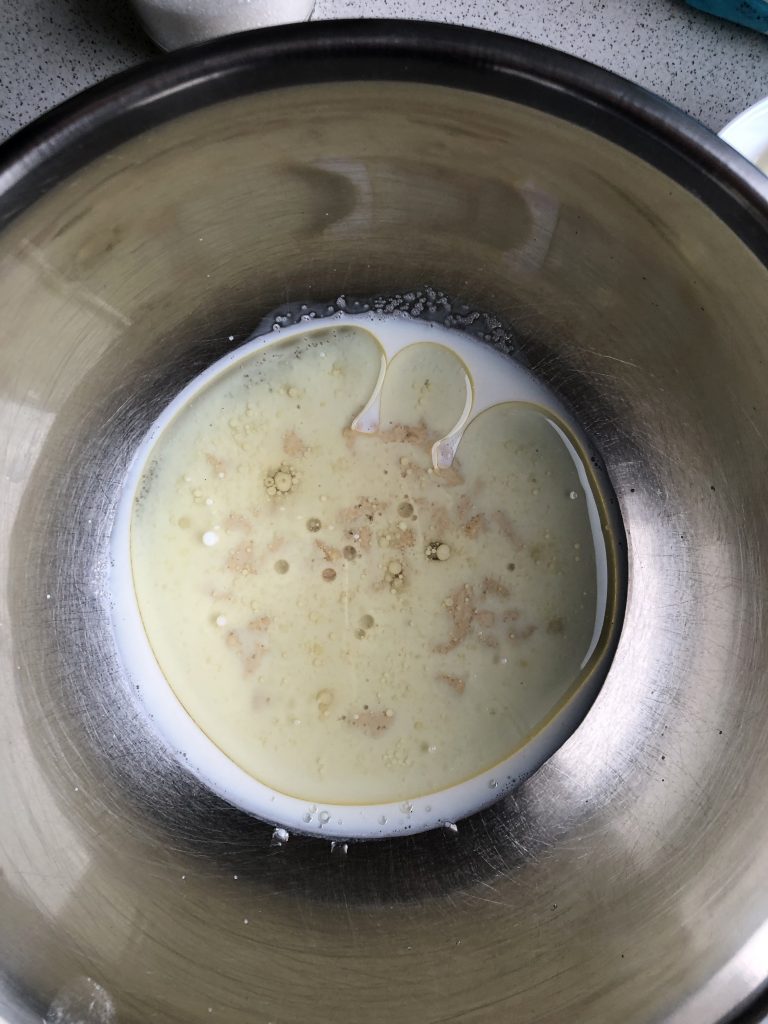 Leave it for an hour in a warm place to rise.
After an hour mix everything, place in a cake sheet covered with baking paper. Cake sheet should be about 30cm x 20 cm.
In summer you can cover the cake with fruits like plums, strawberries, rhubarb, raspberries, blackberries or cottage cheese.
Mix ingredients for crumble, sprinkle the cake with it.
Bake for 30-40 minutes in 180 C/ 356 F.
I like Polish Yeast Cake served with a glass of milk. This is how my Grandma used to give us when the cake was still warm. It was the best!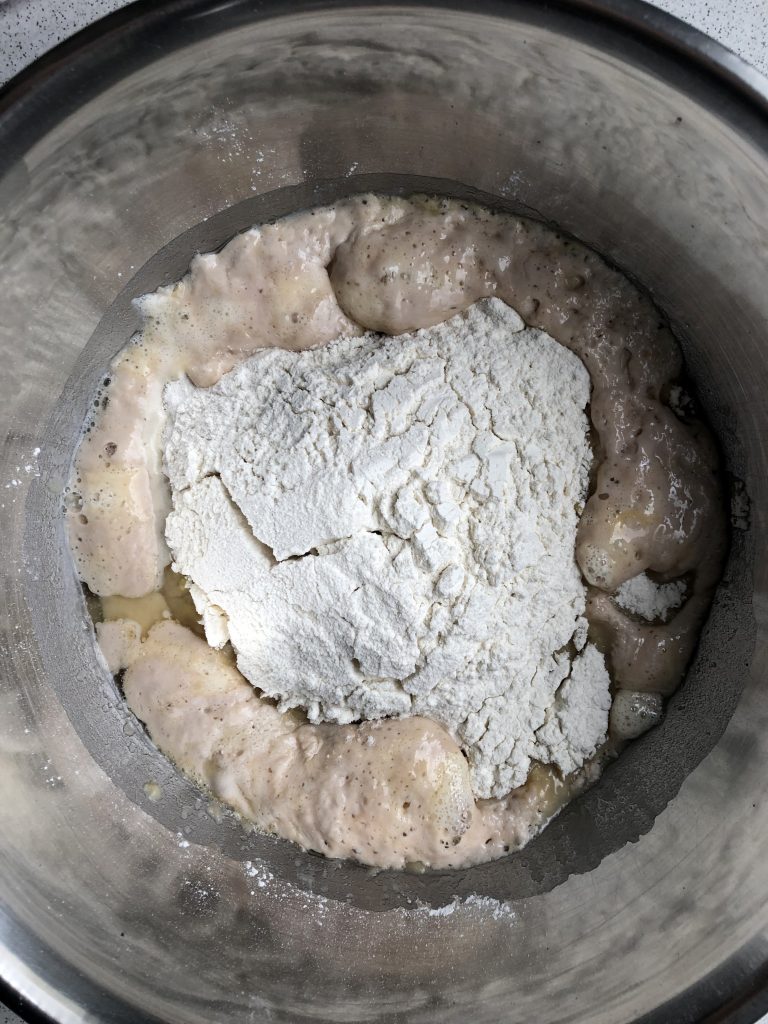 Comment on the post if you have questions, other ideas on the recipe or just enjoyed reading. I would be happy to see your thoughts on my posts!
Thanks for liking and sharing my recipes to your friends – it helps to develop my blog!