Kresowe kotlety z kasza gryczaną
Hreczanyki – patties with buckwheat and ground meat – are of Ukrainian origins, still after XX century war migration they came to Poland and now they are a popular dish in a region of Bieszczady. I was looking for a dish that links Poland and Ukraine.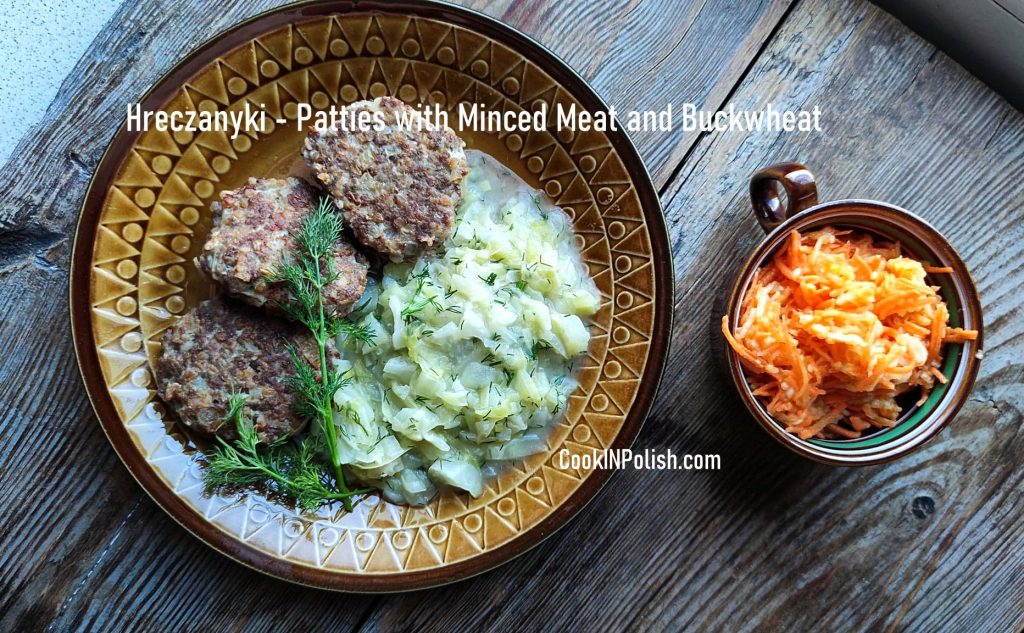 Ingredients
450 g /1 lb ground pork (or beef)
1 cup buckwheat
2 eggs
large onion
1 garlic clove
salt and pepper
half teaspoon marjoram
Cook buckwheat according to the directions on the box. I cook mine this way: I rinse buckwheat few times, drain and place in a saucepan, then pour two times more water than buckwheat – in this case 2 cups, add half a teaspoon of salt. I cover a saucepan with a lid, bring to boil. Then I put off the fire and wait the buckwheat to absorb water. If necessary I turn on the gas again, bring to boil and turn off the gas. After several minutes buckwheat should be ready.
Saute diced onion.
Place cooled buckwheat, onion and meat in a bowl. Add eggs, chopped garlic, salt, pepper and marjoram. Combine all well.
With wet hands form small flattened patties. Pan fry them in hot oil. Once patties are brownish turn them over and fry few more minutes.
Hreczanyki – Patties with Buckwheat are great with stewed cabbage, mushroom sauce or garlic and cream sauce.
If you liked my posts and tried my recipes, you can consider buying me a coffee. Or rather I should say: you can buy me a flour for Pierogi, cabbage for Gołąbki and beets for Barszcz:) This would help me to cook more and public more delicious recipes for You. www.buymeacoffee.com/cookinpolish.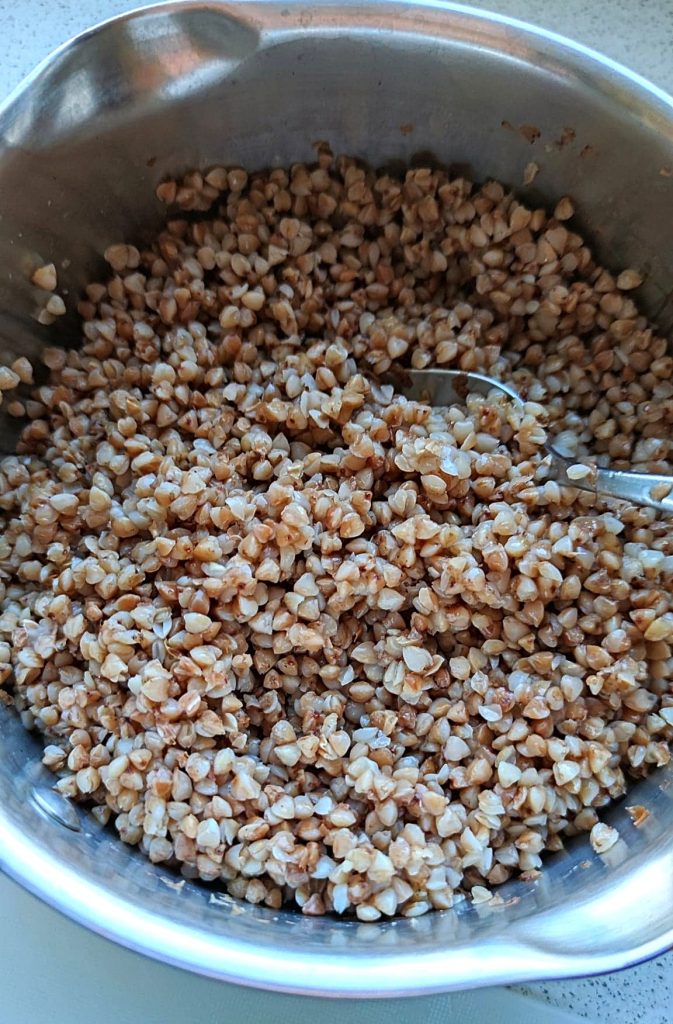 .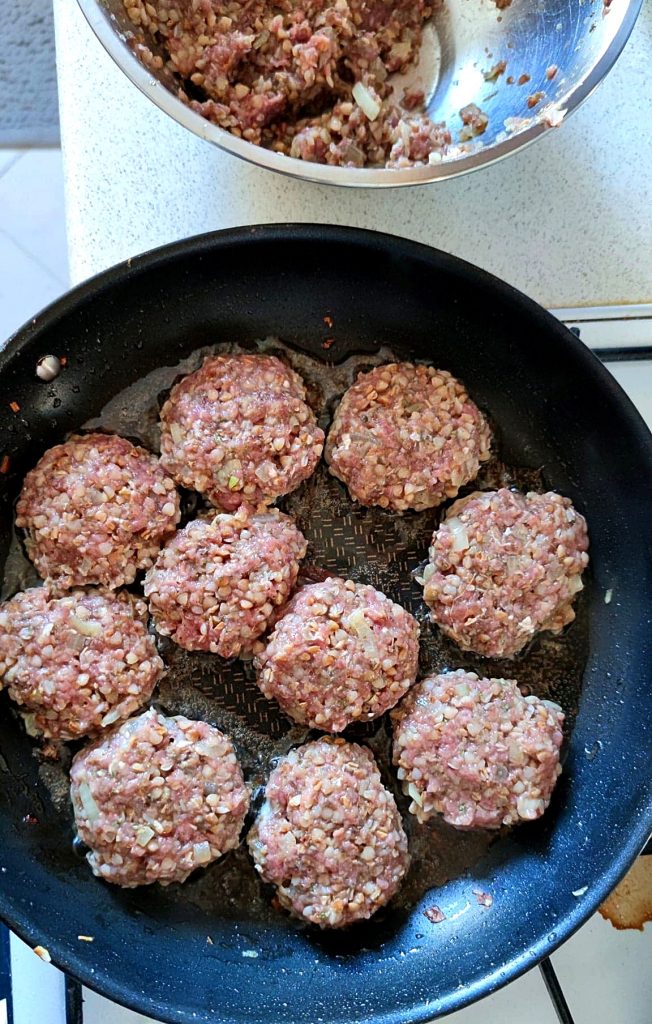 .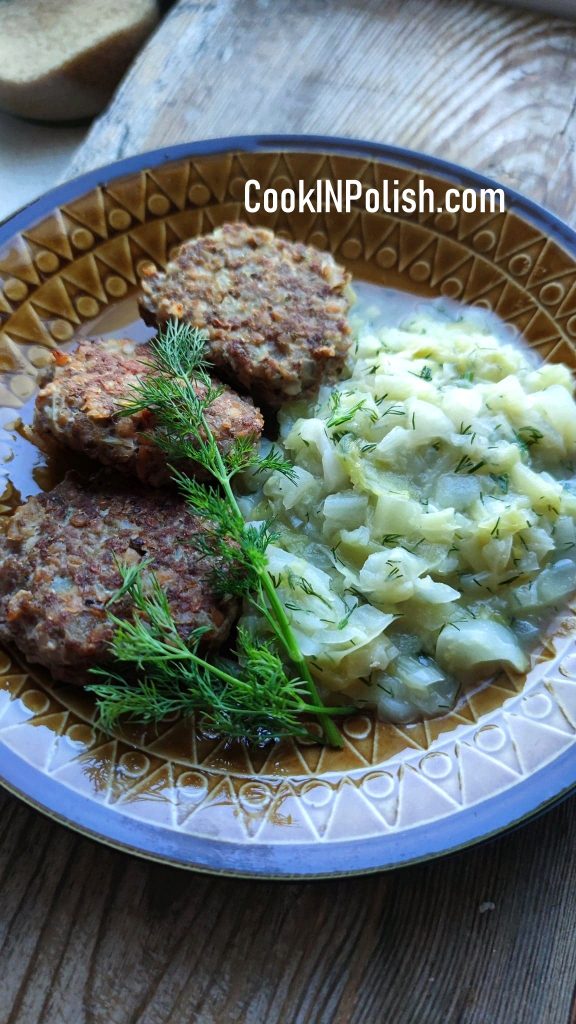 Comment on the post if you have questions, other ideas on the recipe or just enjoyed reading. I would be happy to see your thoughts on my posts!
Thanks for liking and sharing my recipes to your friends – it helps to develop my blog!