Zapiekana cukinia z pieczarkami i kaszą gryczaną
I try to introduce more vegetarian food in my family's diet. My husband says nothing would full him but meat, but this baked Mushroom and Buckwheat Stuffed Zucchini was different:) So it's approved by a picky meat lover:)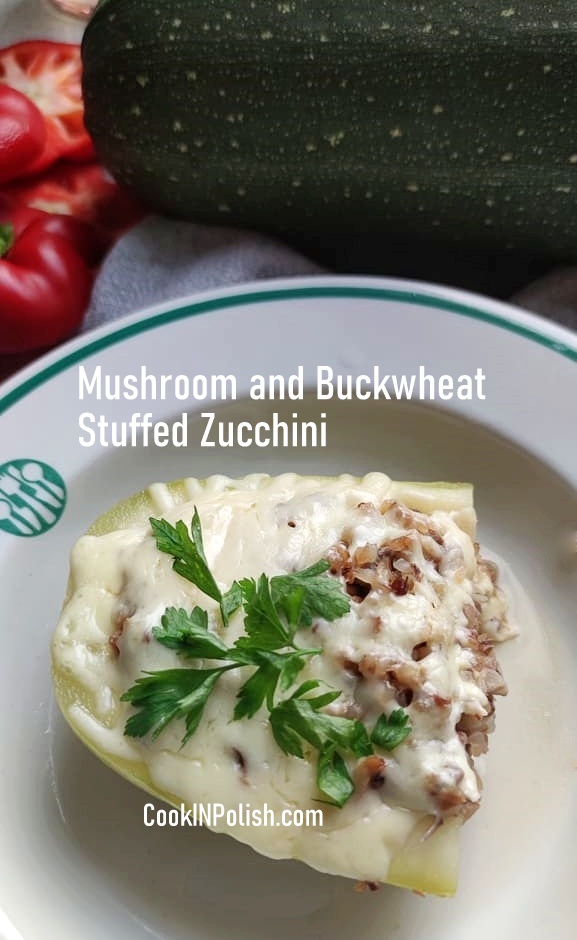 Ingredients
1 large zucchini (about 1.2 kg/ 2.6 lb)
cup buckwheat
400 g / 1 lb mushrooms (champignons)
1 medium onion
400 g/ 1 lb cheese for melting on top
salt & pepper
1 cup vegetable stock
Clean and peel zucchini, cut it along in halves. Take the seeds out. Place zucchini halves in the baking dish.
Prepare the filling:
Cook buckwheat. You can do it according to the directions on the box. I cook mine as follows: I place buckwheat in a saucepan, and rinse it few times, drain and pour 2 cups of water, add a teaspoon of salt. I cover a saucepan with a lid, put on medium gas and wait till it boils. Then I put off the fire and just wait the buckwheat to absorb water. When I check after several minutes that there is still a lot of water, I turn on the gas again and boil it again and wait some more. It depends on the buckwheat I have, some of them absorb water better, some – not so much, it varies depending on the freshness and quality of the groats.
Clean mushrooms and cut them finely. Skin onion and chop it.
Heat the frying pan. Saute onion (salt them) on small amount of frying oil (I use rapeseed oil). Transfer onion to the bowl and now saute mushrooms. Sprinkle with salt, while heating water would flow out and evaporate. Transfer to the bowl with onion, add drained buckwheat and combine all. Check and add more salt if necessary, sprinkle with pepper.
Fill the hollow in zucchini with buckwheat mixture. Pour vegetable stock on the bottom of baking dish, cover. Bake for 40 minutes in 180 C / 356 F, after that time open the oven and top zucchini with shredded cheese. Bake for another 20 minutes without the lid, till cheese melts and gets as crispy as you like.
Try this recipe for mushroom and buckwheat stuffed zucchini and let me know how you liked it, I will share your photo on this site.
Smacznego!
Try also Zucchini Stuffed with Meat and Rice recipe.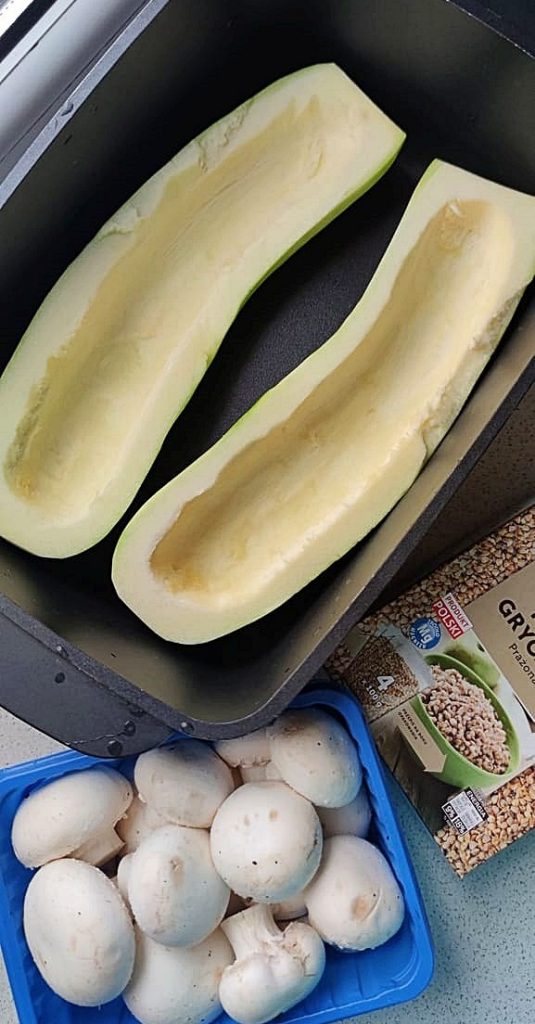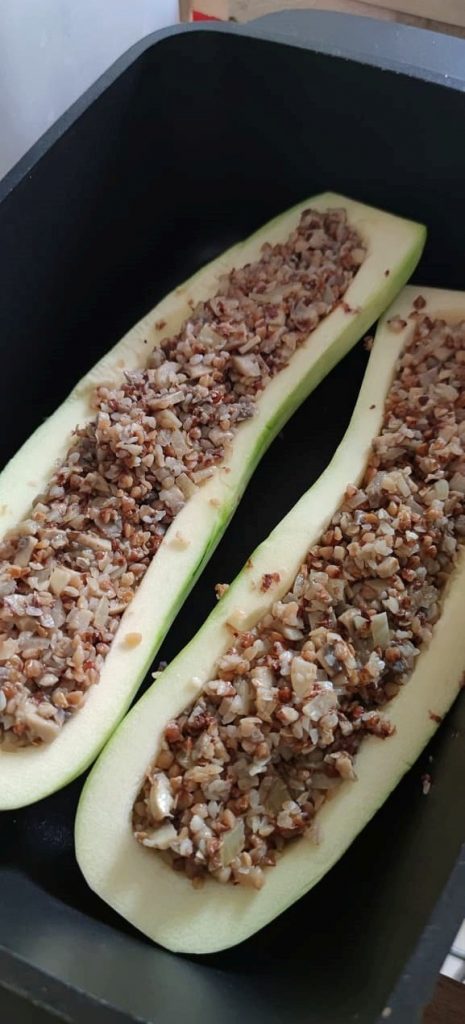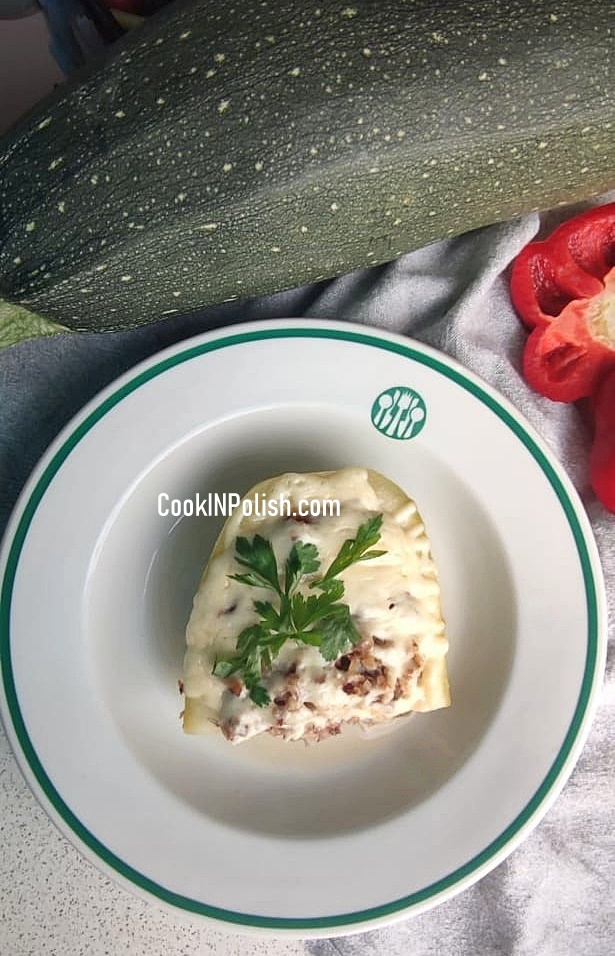 Comment on the post if you have questions, other ideas on the recipe or just enjoyed reading. I would be happy to see your thoughts on my posts!
Thanks for liking and sharing my recipes to your friends – it helps to develop my blog!