New Spring cabbage is a deliciousness that I use for many dishes in Spring. I make it stewed, I make soup and lately I made Young Cabbage Slaw in a different way than usual. I loved it, so I decided to share it with you. Recipe is so easy and there is only few ingredients needed to have this fresh and crispy side dish. I served it with kotlety mielone (minced meat patties, by some people called Polish hamburgers) and boiled potatoes. A lot of dill on the top and you get a perfect Spring dish.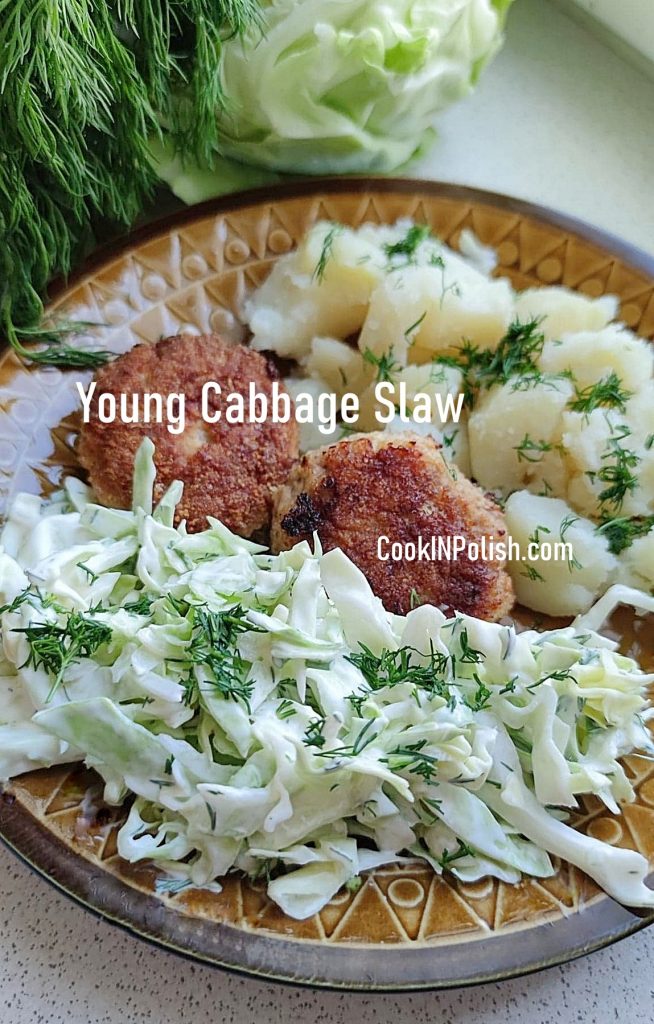 Ingredients
half head of cabbage
a bunch of dill
half cup of sour cream
2 heaping tablespoons mayonnaise
salt
Clean and shred the cabbage. Chop dill. Place cabbage and dill in a bowl large enough to combine everything together. Add sour cream, mayo, sprinkle with salt to taste. Combine all well.
You can serve it young cabbage slaw straight away or transfer it to the fridge for half an hour, so that the cabbage soften a bit. Depends on how crunchy cabbage you prefer to have.
Serve it with actually everything as a side dish – baked meats, grilled meats, vegetable patties, breaded pork chops, all will be just great here.
Smacznego! Enjoy!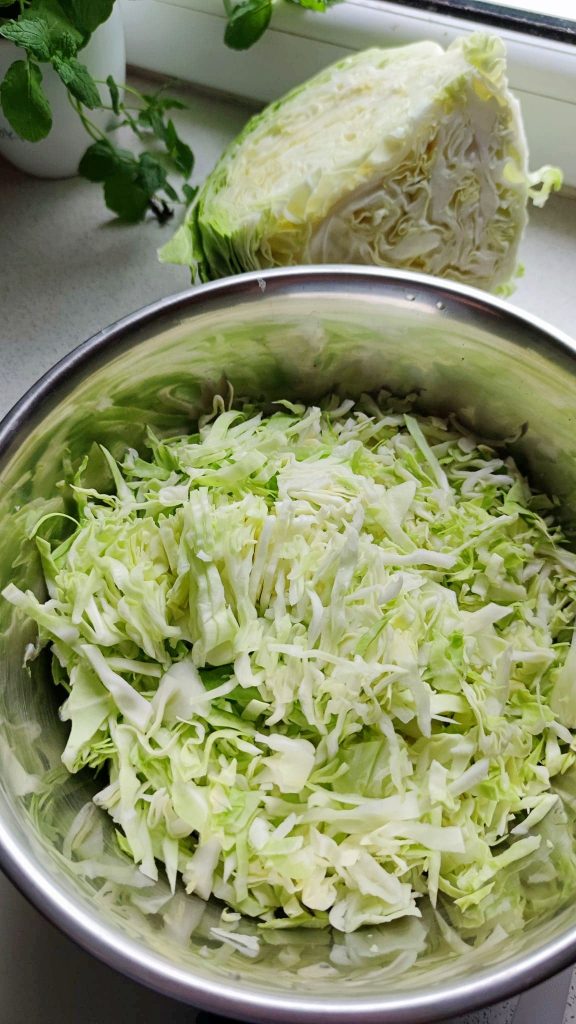 Comment on the post if you have questions, other ideas on the recipe or just enjoyed reading. I would be happy to see your thoughts on my posts!
Thanks for liking and sharing my recipes to your friends – it helps to develop my blog!