When I was 6-8 years old, we would spend vacations on our large gardening plot and sleep in a wooden cabin. My father would plant tomatoes & cucumbers for sale and other vegetables for our own use. We had zucchinis, but not eating them when they were small, but waiting them to grow to 2-3 kg each:) Then my Mum would cook Polish Stuffed Zucchini.
Nowadays it is hard to find these big zucchinis in stores, but when I go to Farmers market, I get them from real farmers, not the sellers that buy in wholesalers and just distribute goods. They cost about 1 USD per kilogram.
Polish Stuffed Zucchini was one of the dishes that my Mum made for our big family those days. It was quite cheap to make: you use minced meat mixed with rice, so you could manage on your own the ratio between them:)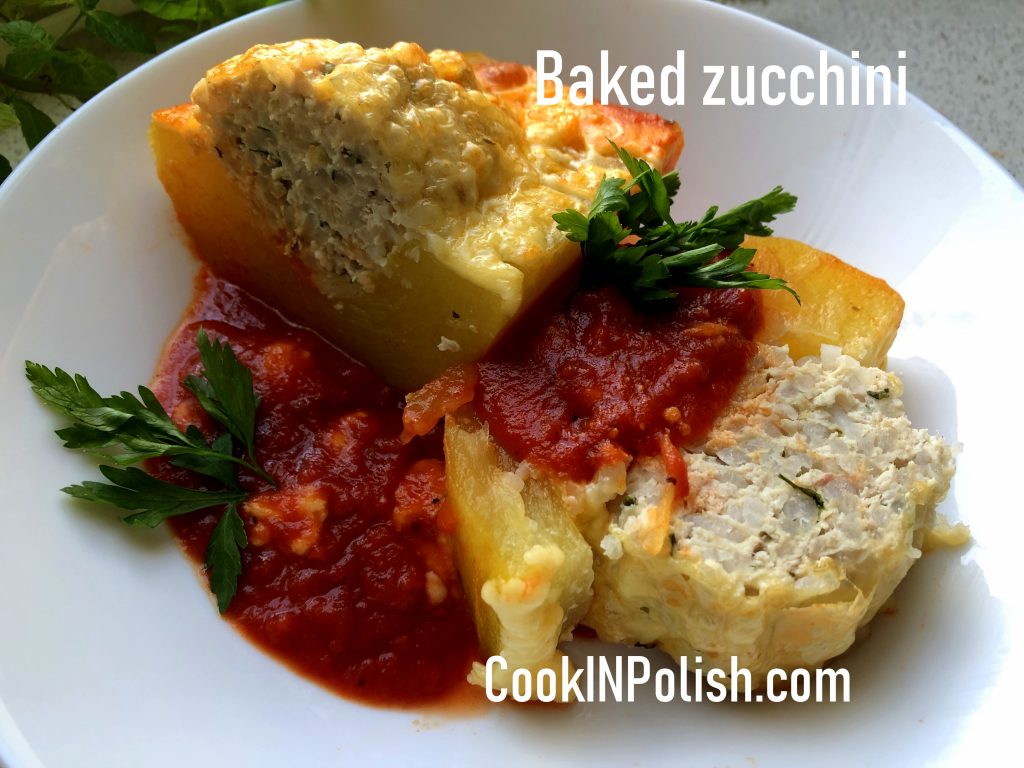 Ingredients
large zucchini (mine weighted 1,2 kg/ 2,6 lb)
0,6 kg/1,3 lb minced meat (I used turkey)
100 g/ 3,5 oz rice
onion
egg
parsley
700 ml/3 cups tomato sauce (tomato puree)
200 g/ 7 oz hard cheese (suitable for melting)
salt & pepper
basil, thyme, oregano
Peel zucchini and cut it along in halves. Take the seeds out with a spoon. Simmer in boiling water for 5 minutes.
Transfer tomato puree into a bowl. Add salt, pepper and herbs. Shred the cheese to the other bowl.
Prepare the filling:
Mix minced meat with cooked rice. I had about 1/4 of rice (cooked) and 3/4 meat. Add diced onion, parley and egg. Season with salt and pepper and your favorite herbs (oregano, thyme, basil).
Place zucchini in a baking pan. Fill the hollow in zucchini with meat. Cover it with tomato sauce and pour the rest of the sauce to the pan.
Bake for 40 minutes in 180 C/ 350 F and add shredded cheese. Bake for another 20 minutes or less, just to roast the cheese on the top.
Serve with tomato sauce and parsley.
If you look for another budget Polish recipes for a big family you will like Polish Farmer's Casserole.
If you liked my posts and tried my recipes, you can consider buying me a coffee. Or rather I should say: you can buy me a flour for Pierogi, cabbage for Gołąbki and beets for Barszcz:) This would help me to cook more and publish more delicious recipes for You. www.buymeacoffee.com/cookinpolish.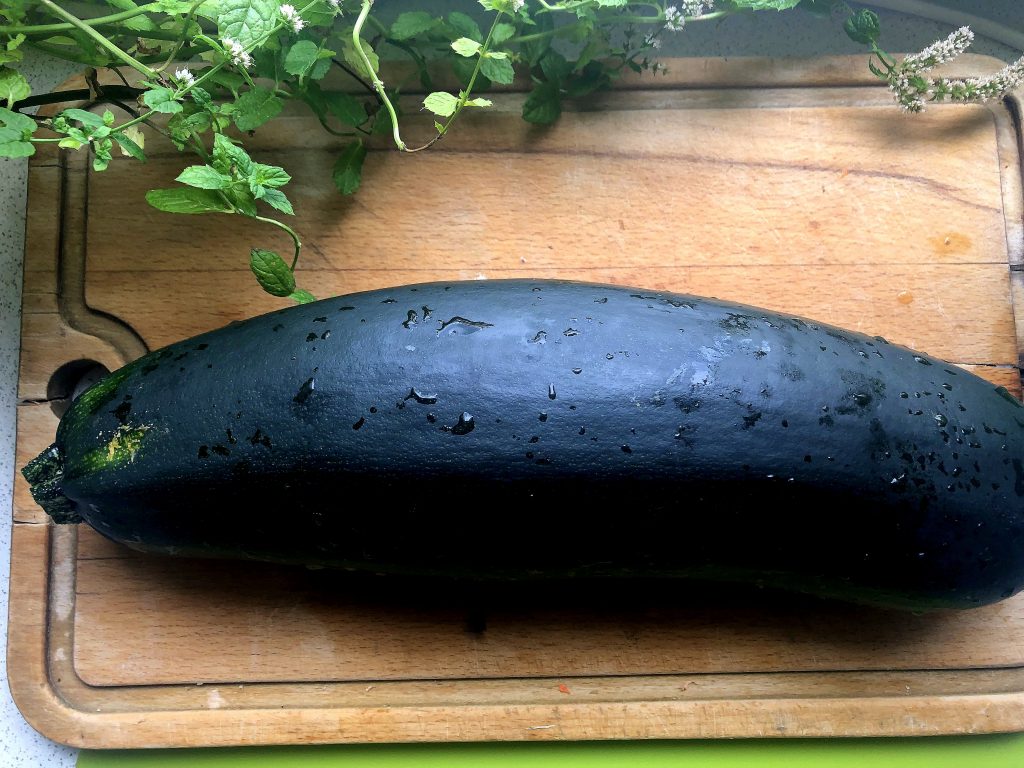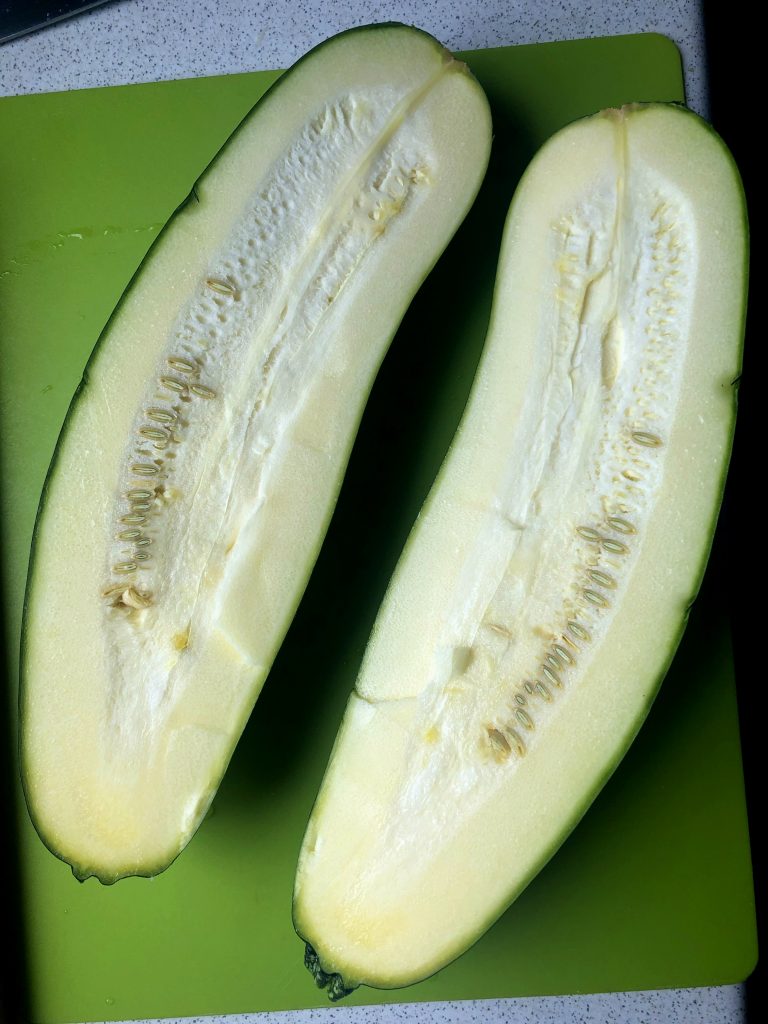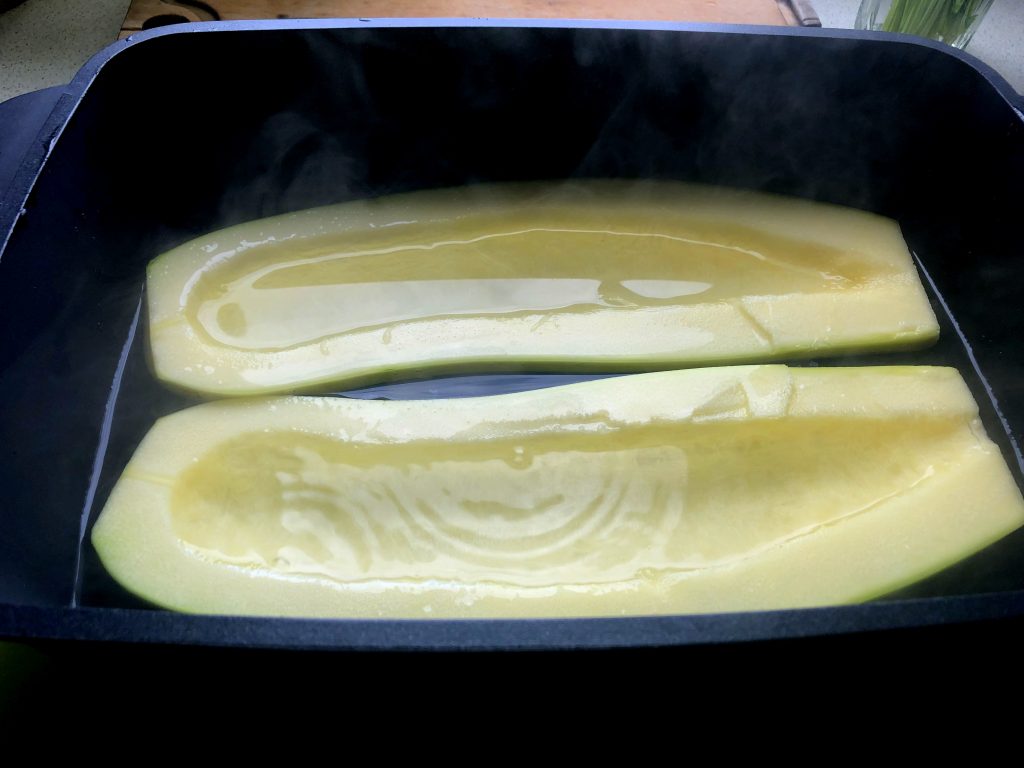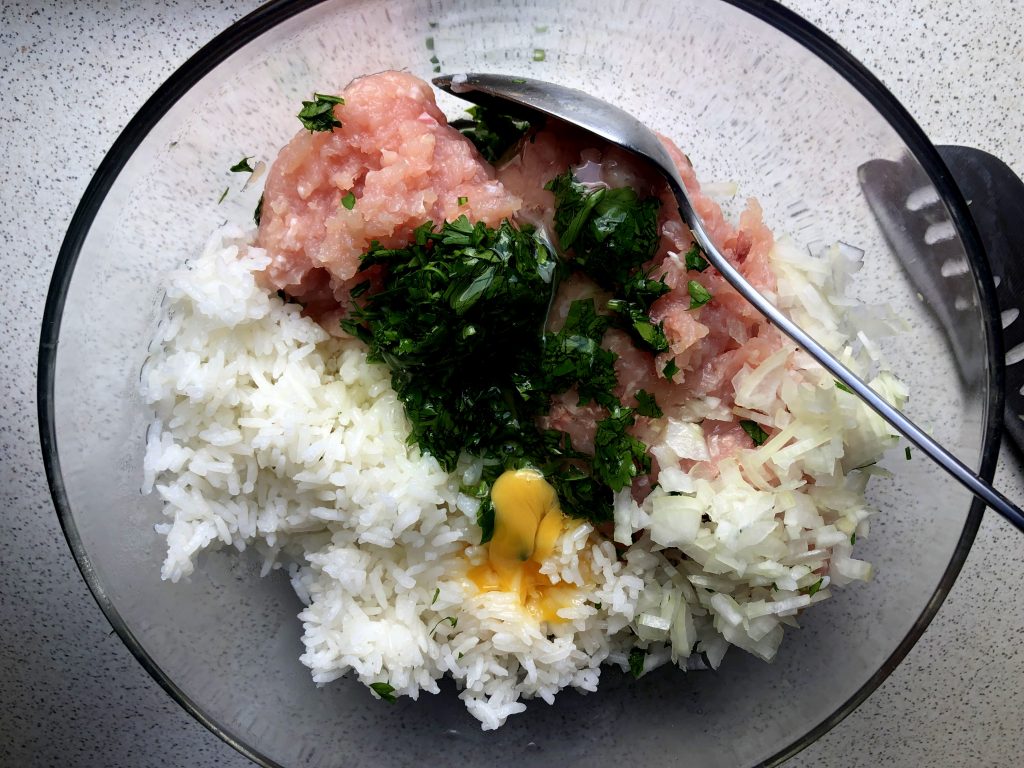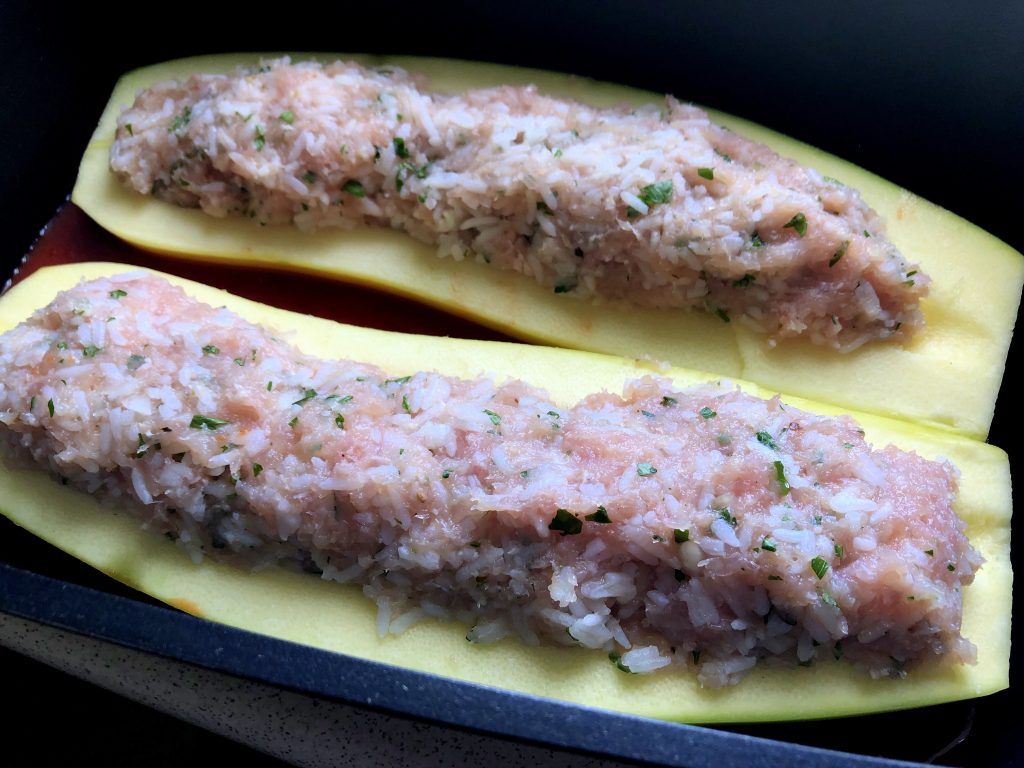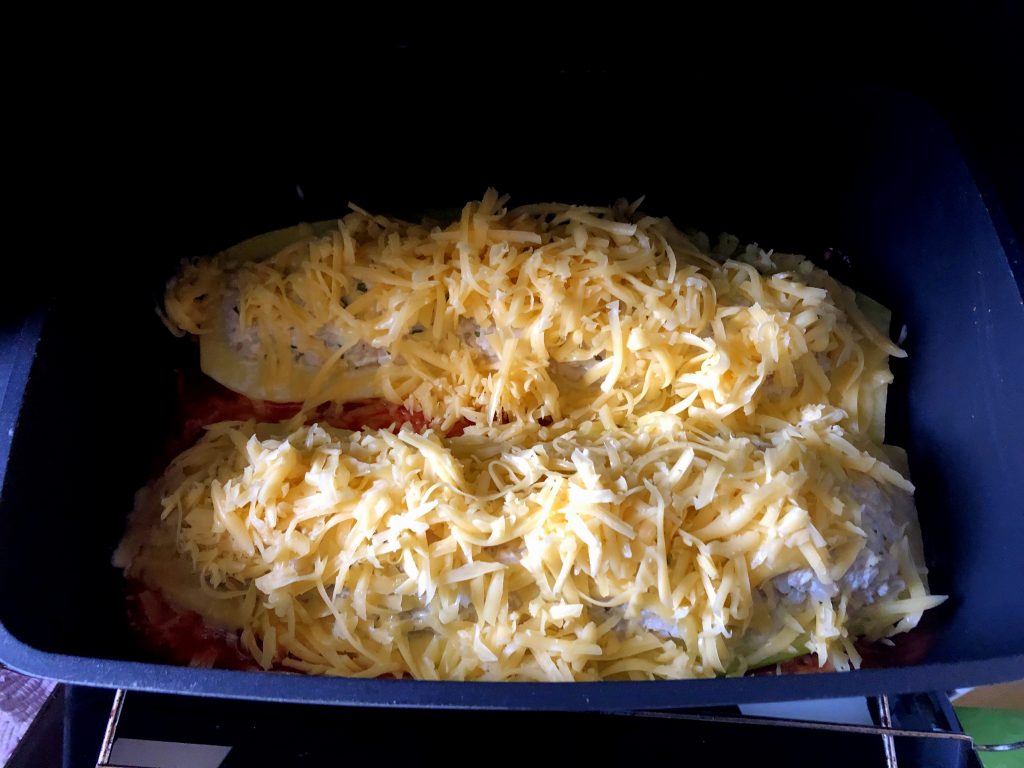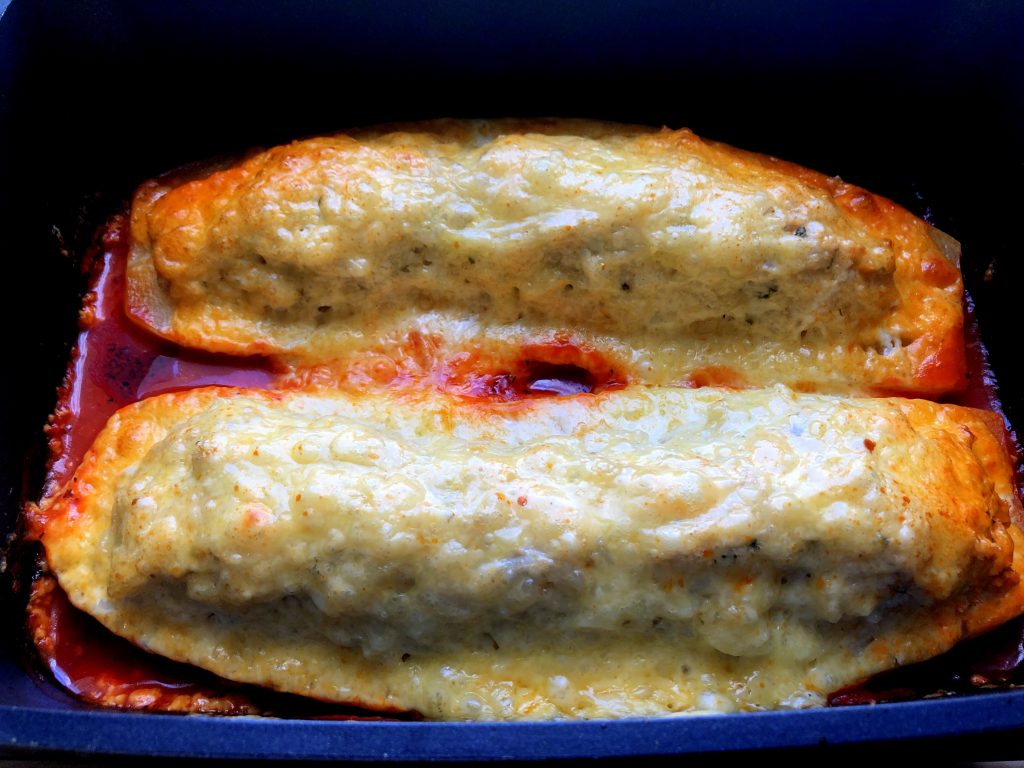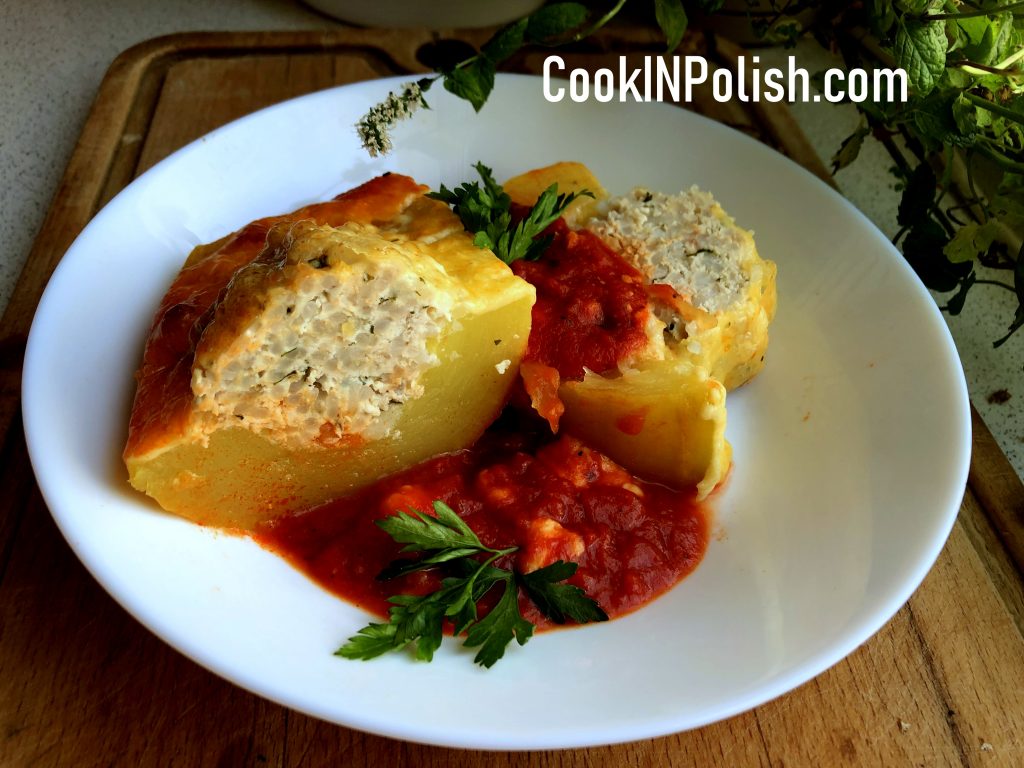 Comment on the post if you have questions, other ideas on the recipe or just enjoyed reading. I would be happy to see your thoughts on my posts!
Thanks for liking and sharing my recipes to your friends – it helps to develop my blog!