Leniwe pierogi, leniwe kluski
Lazy pierogi are a treat to many Polish kids. They are delicate in texture, they taste great with breadcrumbs sauteed in butter. If you are serving lazy pierogi for kids – sugar is necessary, for many adults too 😀
The main ingredient is twaróg– Polish farmer's cheese. What to do if you don't have twaróg? You can still enjoy lazy pierogi using ricotta cheese.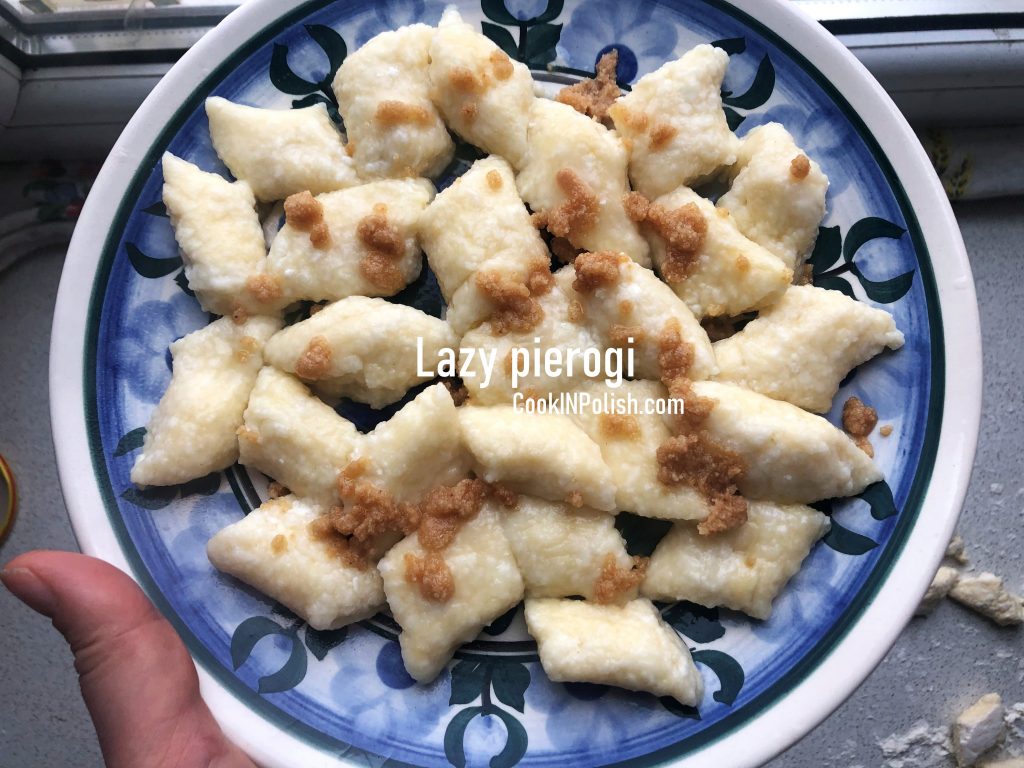 Ingredients
450 g/ 1 lb farmers cheese (ricotta is a good substitute)
1 cup wheat all purpose flour
2 tablespoon potato flour
2 eggs
dash of salt
Blend (or fork blend, depending on how lazy you are;) farmers cheese, add all purpose flour, potato flour and eggs. Sprinkle with salt. Combine all well. Divide the dough into 4 pieces.
Transfer one piece of the dough to the floured surface. Form a roller and cut it diagonally. Do the same with the rest of the dough.
Bring to boil water in a pot with a wide bottom. Salt water. Transfer lazy pierogi into the water (divide them into 3-4 batches), once they come up to the surface, straight away take them out with a slotted spoon or they would fall apart. They are very delicate.
Place them on the plate, serve lazy pierogi with breadcrumbs sauteed in butter and sugar.
Enjoy! Smacznego!
Lazy pierogi look like Kopytka, but Kopytka are made of cooked potatoes. See the differences here: Kopytka recipe.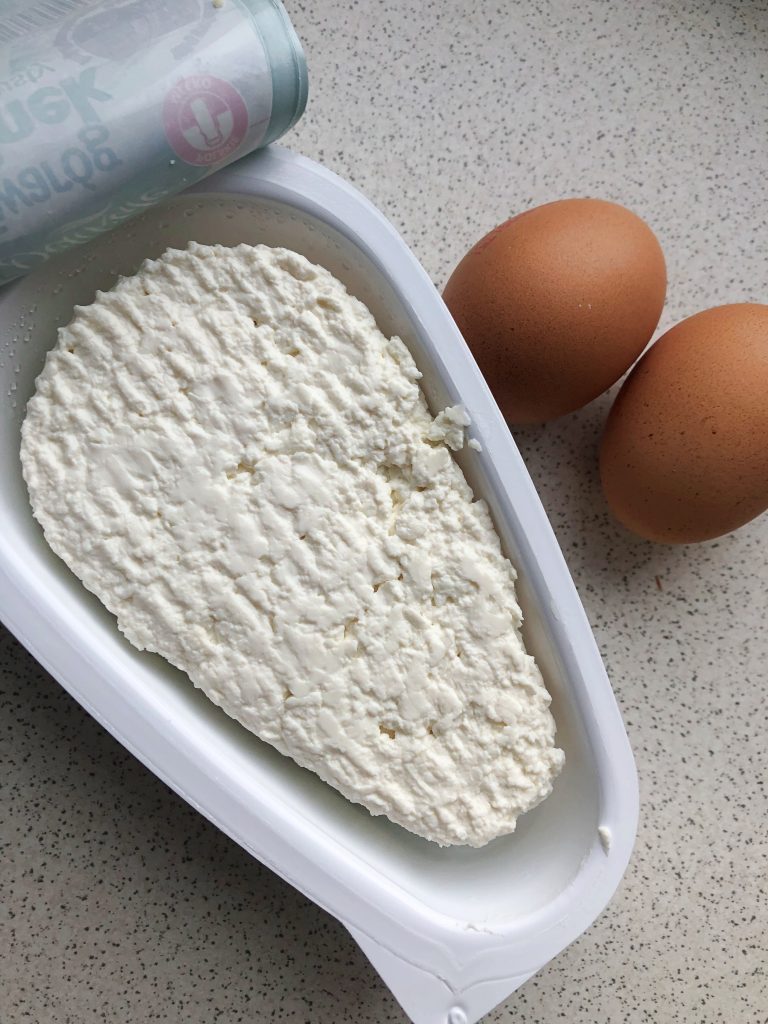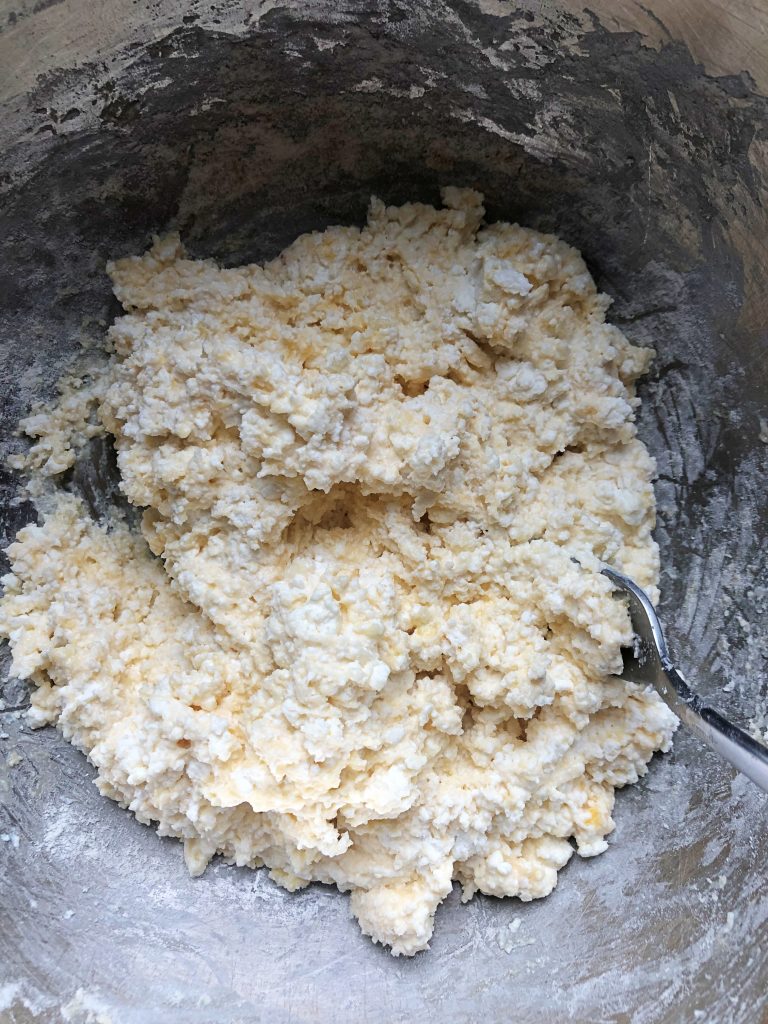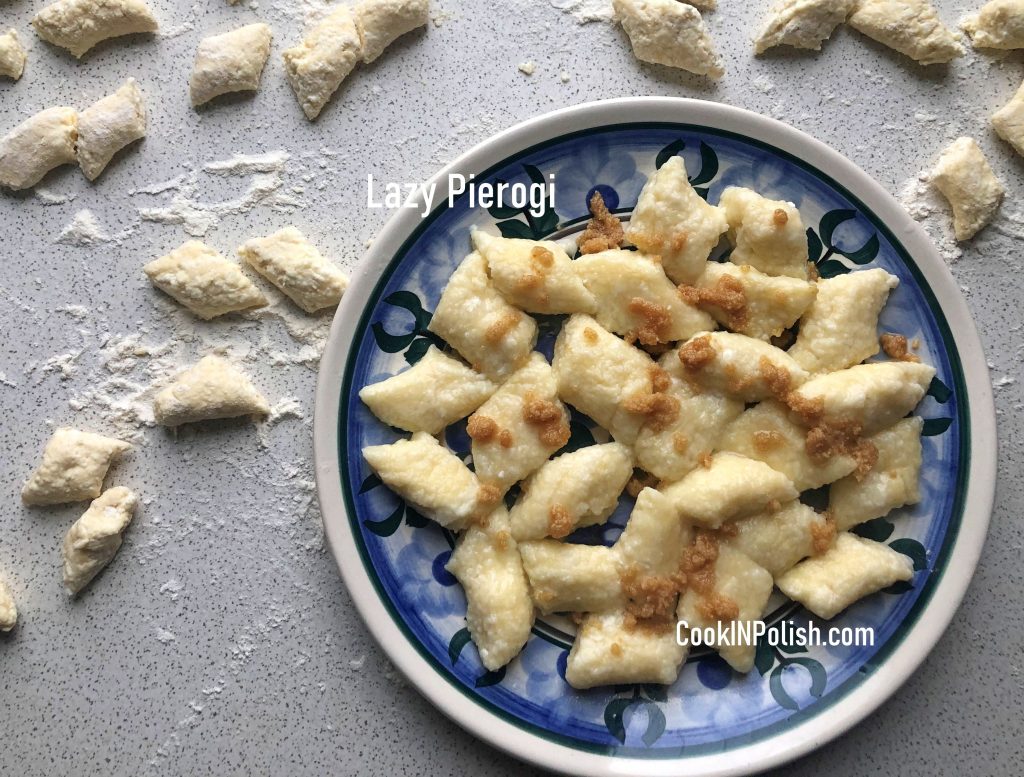 Comment on the post if you have questions, other ideas on the recipe or just enjoyed reading. I would be happy to see your thoughts on my posts!
Thanks for liking and sharing my recipes to your friends – it helps to develop my blog!