Years ago my Grandma Emilka was preparing these yeast pierogi for Christmas Eve, she was using her own recipe – some of this and a handful of that, just like an experienced Polish cook. Nowadays my sister Kasia got over- she recreated recipe and now she is making the best Grandma's Yeast Pierogi. They are filled with either forest mushrooms and sauerkraut (perfect with beets borscht too) or: poppy seed filling (served as a Christmas Eve dessert).
I advise you to make the filling a day before, because one day preparations might be overwhelming.
Make a double or triple portion of the filling, if you plan to make also traditional pierogi or poppy seed roll. Filling can be stored in a fridge for 2-3 days or you can freeze it for later.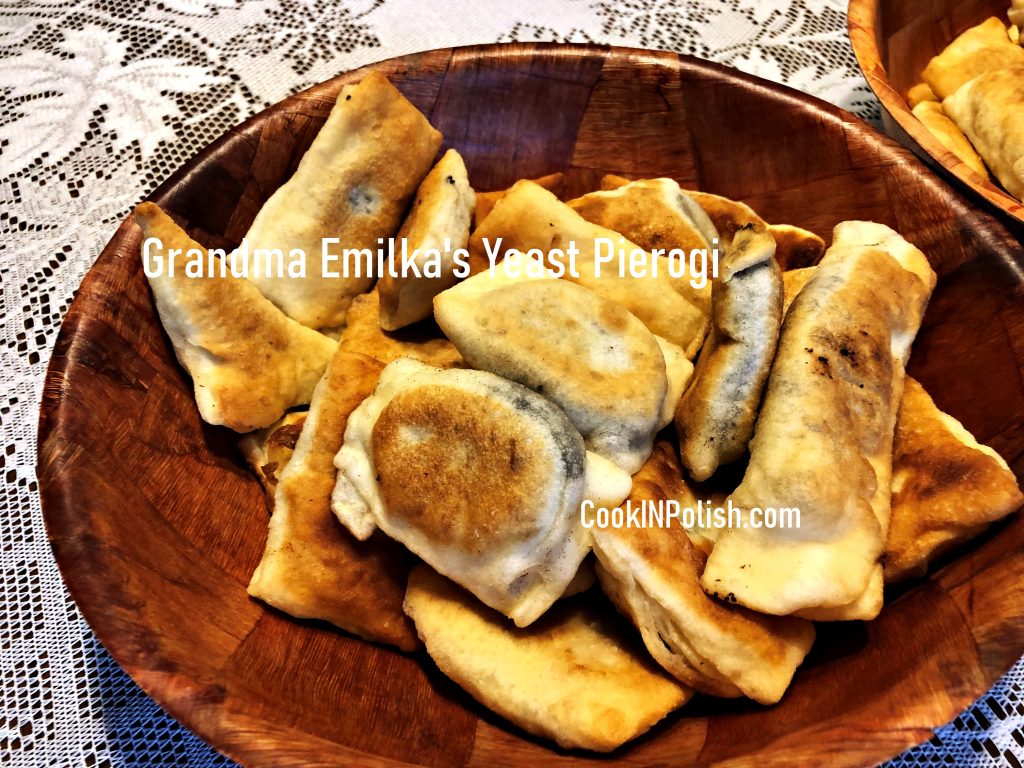 SAUERKRAUT AND FOREST MUSHROOMS FILLING:
Ingredients:
400 g/ 1 lb sauerkraut
100g/ 4 oz dried wild mushrooms
1 onion
salt, pepper
Place forest mushrooms in a pot, cover with water. Simmer for half an hour. Strain and chop once they are cool.
Place sauerkraut in a pot, cover with water. Simmer for about an hour. Strain and let cool down. Then chop or blend it in a food processor.
Chop an onion and saute on the butter. Combine mushrooms, sauerkraut and onion in the bowl. Add salt and pepper. Ready!
POPPY SEED FILLING:
Ingredients:
300 g poppy seed
100 g sugar
1 teaspoon butter
Place poppy seed in a sauce pan and cover with boiling water, simmer for 15 minutes. Set aside for a night. The next day squeeze out excess water, add sugar, mix together and grind it two times.
PIEROGI DOUGH:
Ingredients:
400 g flour
150 ml milk
100 g butter
2 eggs
35 g fresh yeast
1 tablespoons sugar
half teaspoon salt
Dissolve the yeast in the lukewarm milk, add 1 teaspoon of sugar and 3 tablespoons of flour. Cover with a cloth and set aside in a warm place for 10 minutes for rising.
Place flour in a bowl. Add yeast mixture, eggs and salt. Knead and gradually add melted cooled butter. Add some flour if the dough is sticky. Set a bowl aside (covered with a cloth) for rising in a warm place. After an hour knead the dough again and divide it into 3-4 parts.
Take one part and roll out on the floured table top. Cut rectangles, triangles, as it goes, with a knife.
ASSEMBLING:
Take a piece of a dough, place a teaspoon of the filling in the middle and seal the edges together.
As we are making always these two fillings' pierogi, we differentiate them using rectangle or triangle shape.
Fry grandma's yeast pierogi on one side for 2 minutes, flip and fry another minute till golden.
Smacznego! Enjoy! And Merry Christmas! Wesołych Świąt!
If you liked my posts and tried my recipes, you can consider buying me a coffee. Or rather I should say: you can buy me a flour for Pierogi, cabbage for Gołąbki and beets for Barszcz:) This would help me to cook more and publish more delicious recipes for You. www.buymeacoffee.com/cookinpolish.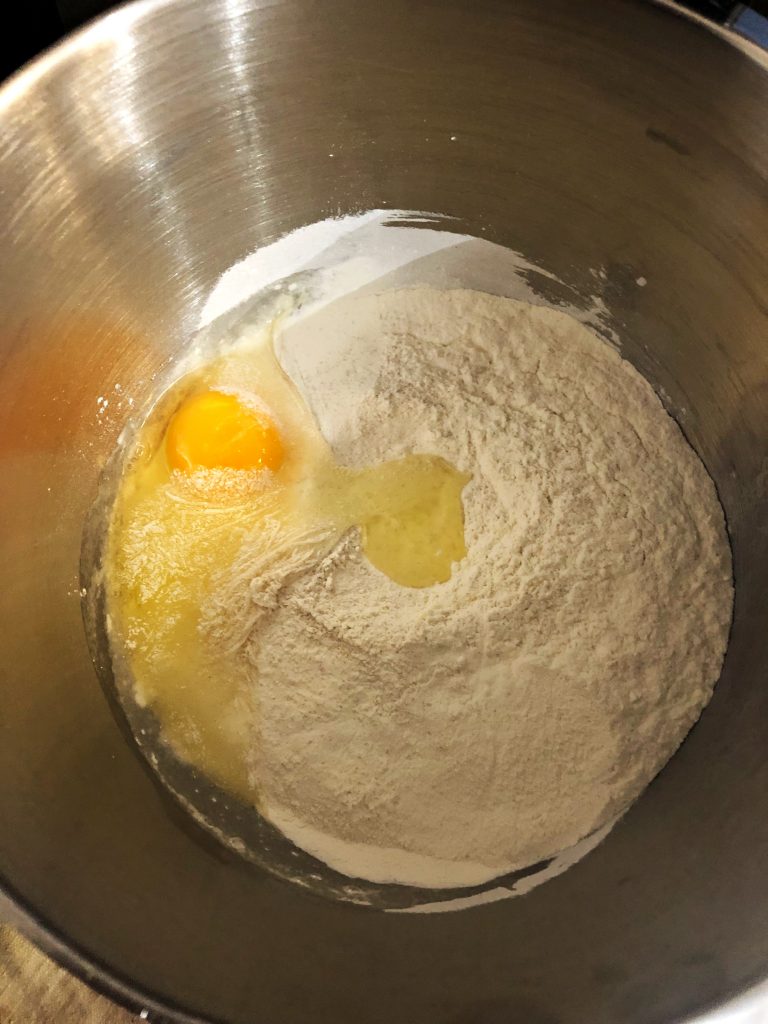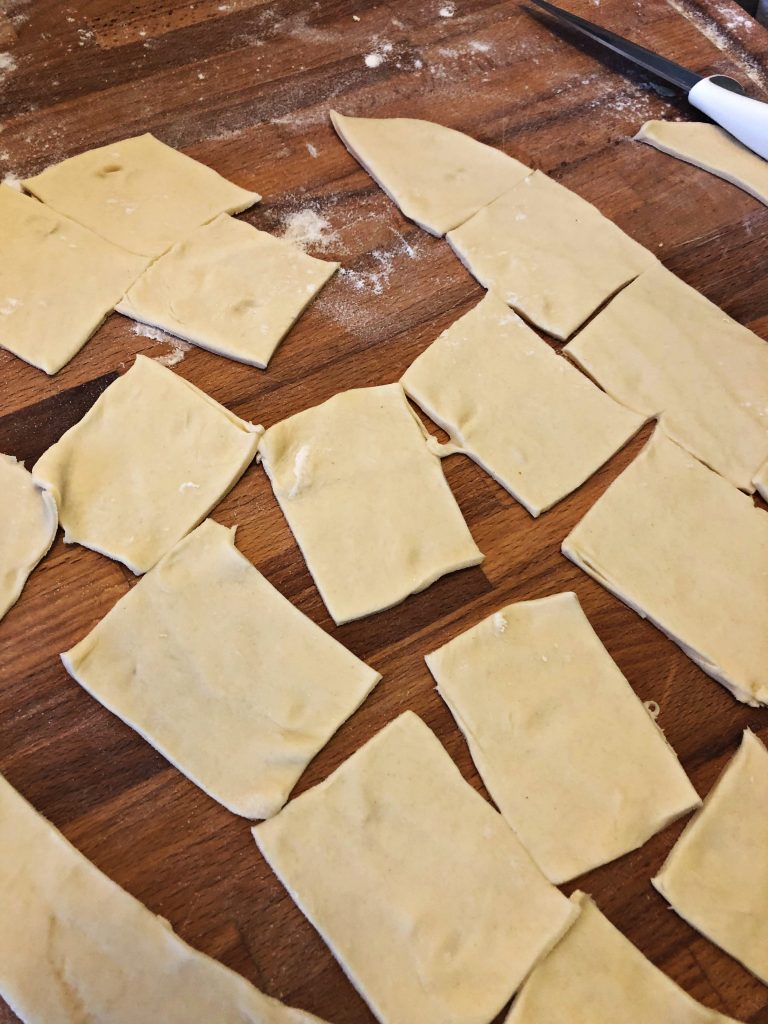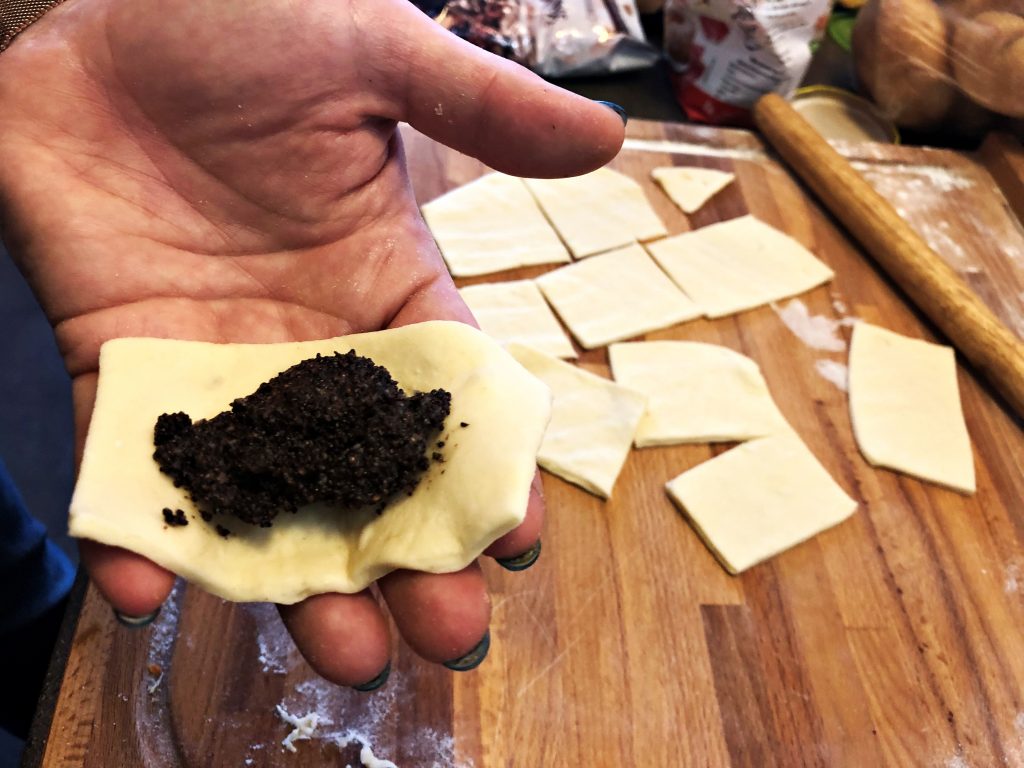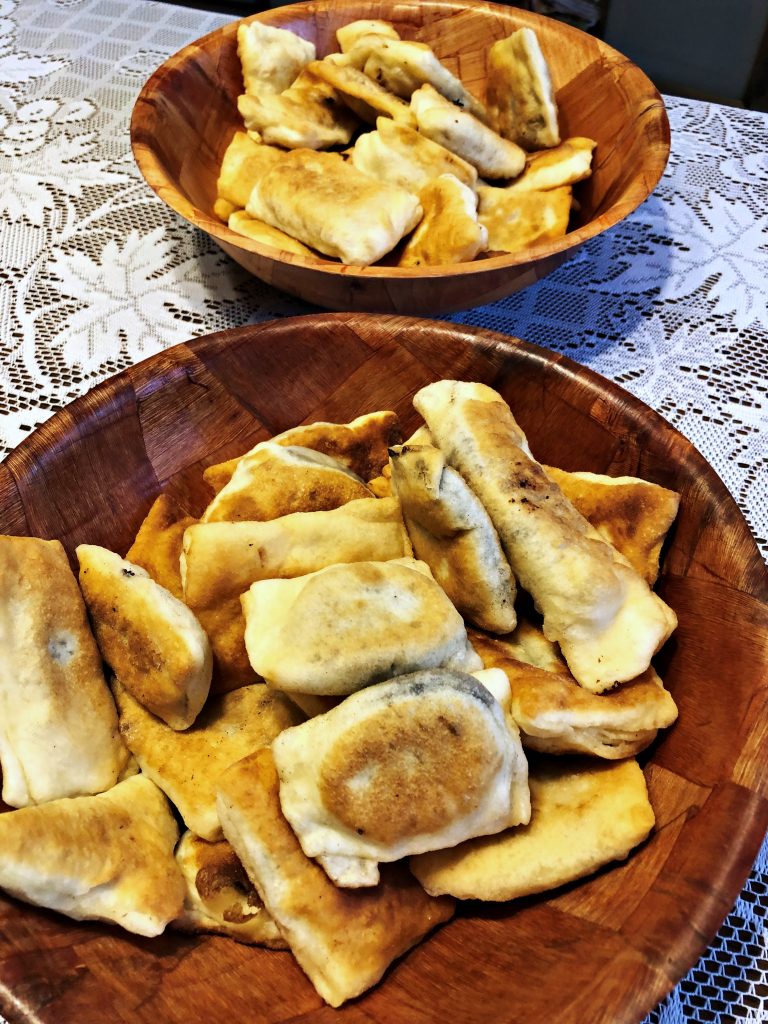 Comment on the post if you have questions, other ideas on the recipe or just enjoyed reading. I would be happy to see your thoughts on my posts!
Thanks for liking and sharing my recipes to your friends – it helps to develop my blog!