Another vegetarian version of gołąbki, if you are a lit bit overwhelmed with masses of meat used in Polish cuisine, check this recipe for buckwheat and mushrooms cabbage rolls. The preparation process is just like classic Polish cabbage rolls, so you probably have experience in it, but the outcome can surprise, both meat lovers and vegetarians would be happy to have them. Great for fasting too!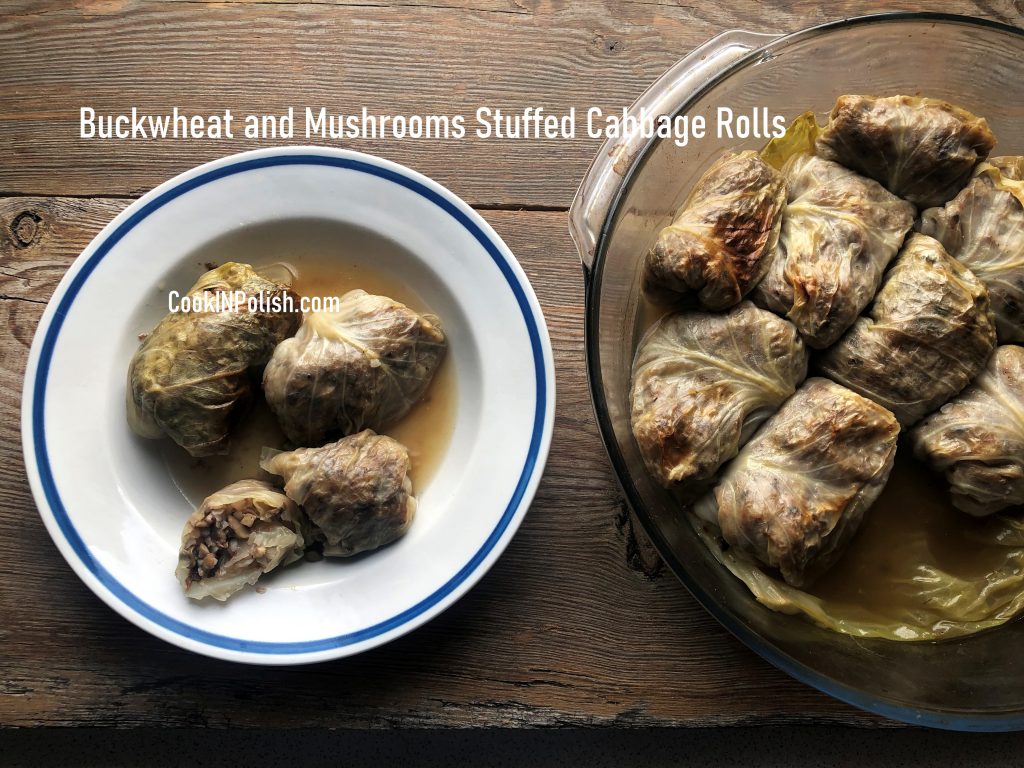 Ingredients
cabbage head
1 and half cup buckwheat
450 g / 1 lb mushrooms (champignons)
2 medium onions
salt and pepper
4 cups vegetable stock
frying oil
For sauce:
2 tablespoons butter
1 cup fresh diced mushrooms or a handful of dried forest mushrooms presoaked in a cup of hot water and diced
small onion
a cup of cream 30% or 36% fat
1 teaspoon all purpose flour
Core cabbage and place it in a pot with boiling water. After 10 minutes check if leaves loose up and take them out one at a time every few minutes. Cabbage leaves should be fork tender.
Cook buckwheat according to the directions on the box. I cook mine this way: I rinse buckwheat few times, drain and place in a saucepan, then pour two times more water than buckwheat – in this case 3 cups, add a teaspoon of salt. I cover a saucepan with a lid, bring to boil. Then I put off the fire and wait the buckwheat to absorb water. If necessary I turn on the gas again and bring to boil again and turn off the gas. After several minutes buckwheat should be ready.
Skin onions and chop them. Saute onion seasoned with salt in few tablespoons of rape seed oil (or other neutral oil suitable for frying).
Clean mushrooms and cut them finely. Saute mushrooms seasoned with salt and generous amount of freshly ground pepper in few tablespoons of oil, add sauteed onions and cooked buckwheat. Combine and heat for 5 minutes more, so that all the flavors mix. Set aside to cool.
Take one leaf of cabbage, cut stingy tough seam of cabbage. Place a portion of mushroom and buckwheat filling in the center, fold in the sides and roll up the cabbage. Place in a baking dish with a seam side down. Continue till you run out off cabbage leaves or/and potato filling.
Pour vegetable stock into baking dish. Bake covered in 180C /360 F for 45 minutes. Take the cover off and bake for another 15 minutes, so that buckwheat and mushrooms cabbage rolls got brownish on top.
Mushroom sauce for serving
Chop the onion. Saute onion in butter, add diced mushrooms, season with salt and pepper. Pour in cream mixed with half cup of liquid from dried mushrooms soaking (or vegetable stock if you don't use dried mushrooms) and a teaspoon of all purpose flour, turn heating on low and let it thicken.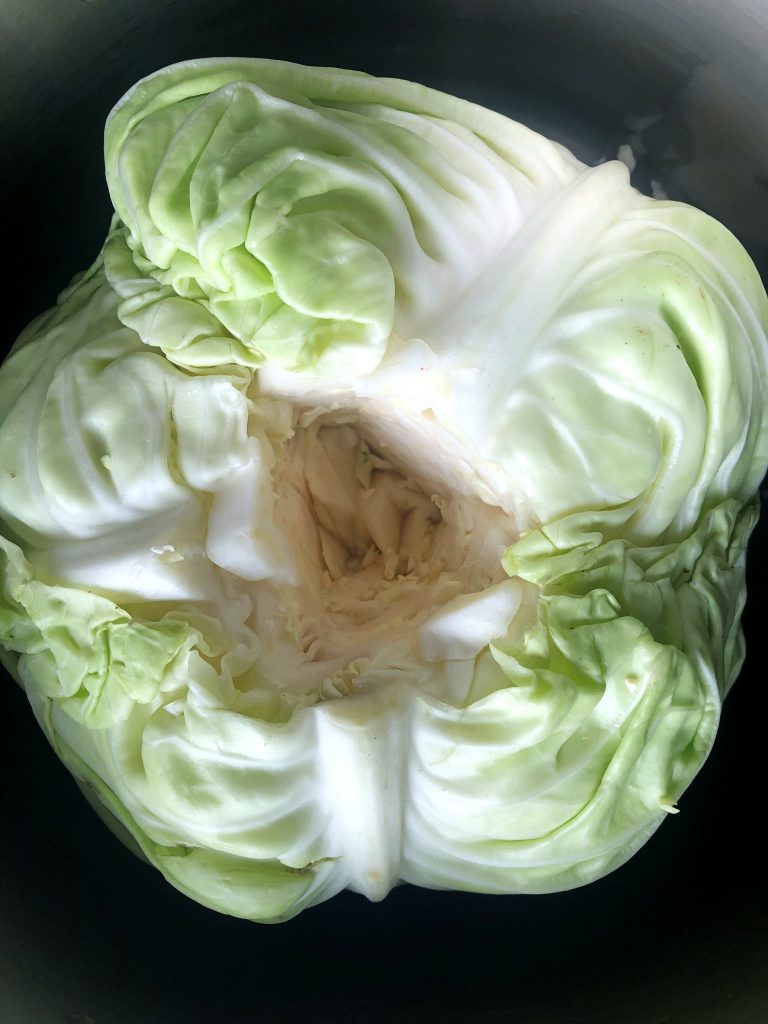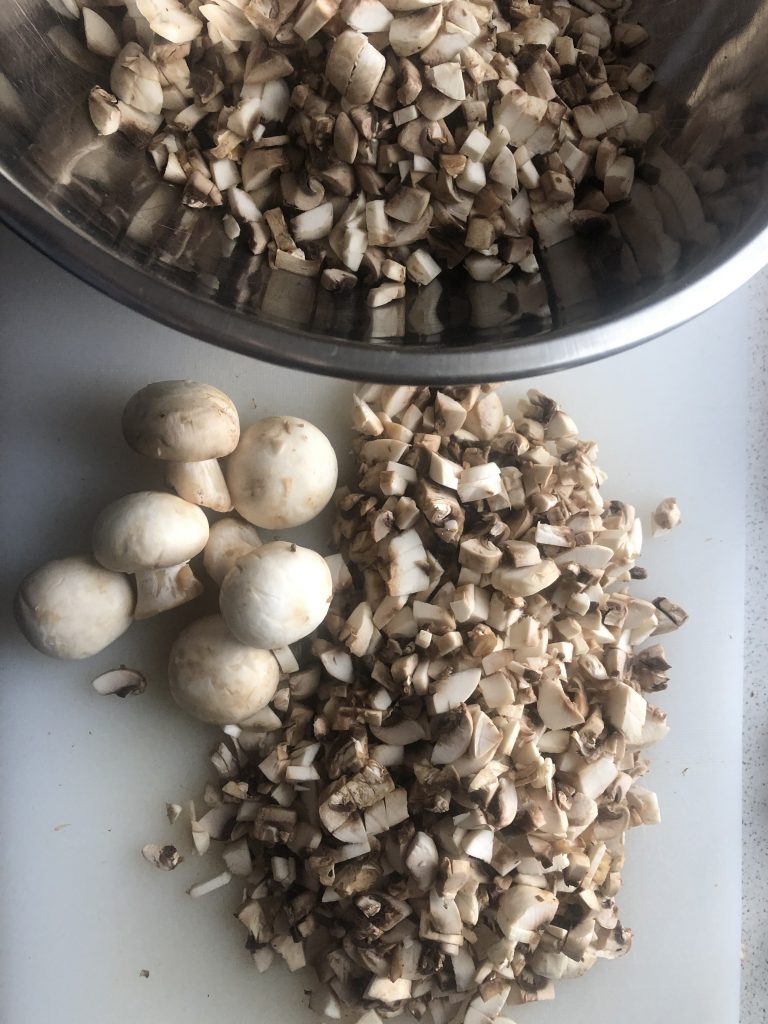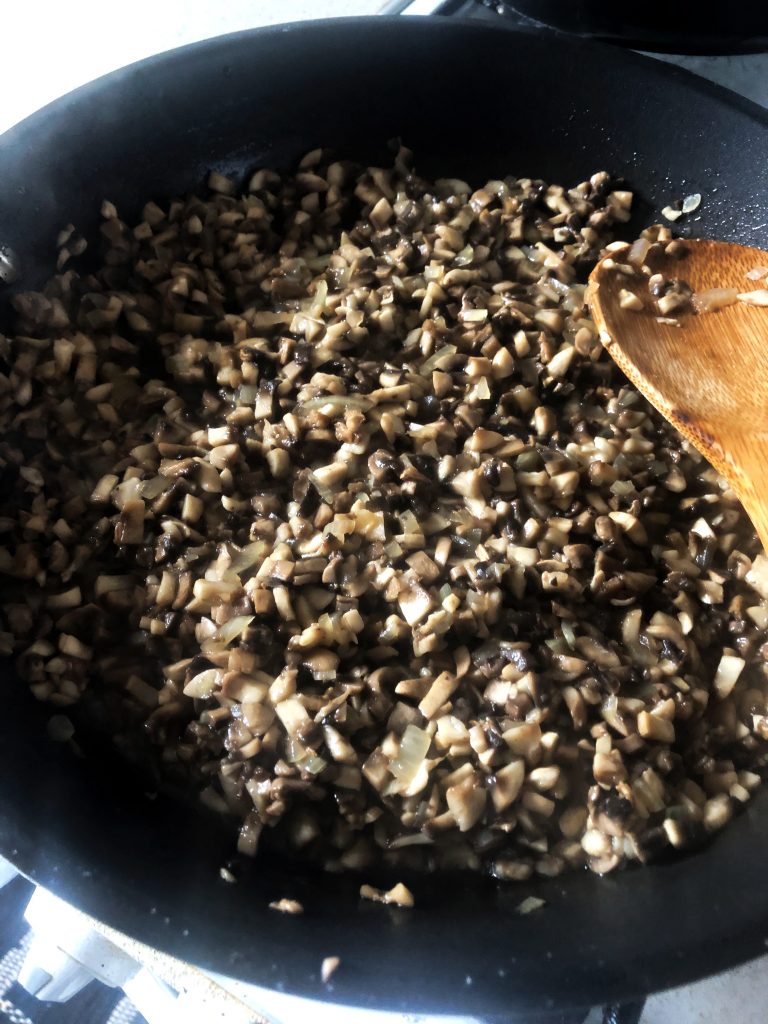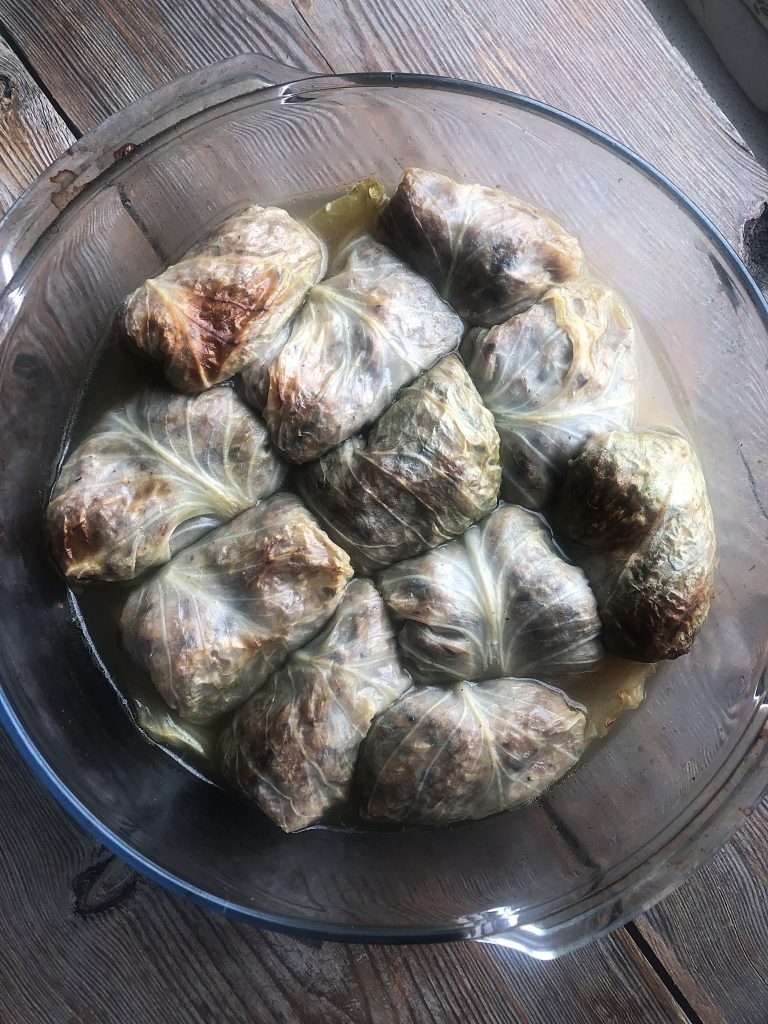 Comment on the post if you have questions, other ideas on the recipe or just enjoyed reading. I would be happy to see your thoughts on my posts!
Thanks for liking and sharing my recipes to your friends – it helps to develop my blog!