Lately, while looking for some new not so popular Polish Christmas Eve traditions and foods, I came across recipe for Christmas Eve Beans. Next day I found this year's fresh "Jaś" beans on a farmers market and decided to check it out.
Recipe is really easy, I tried it and I loved it. Let me present it to you.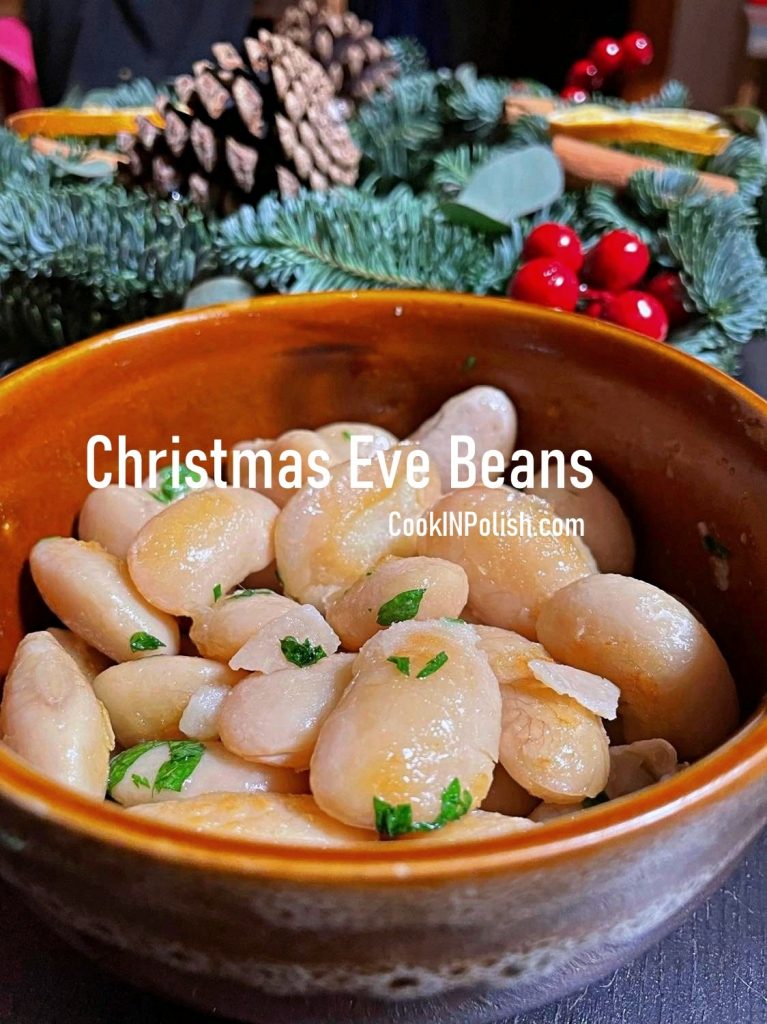 Ingredients
2 cups large white beans of your choice – fresh or dried
halt teaspoon salt
2 tablespoons butter
half teaspoon sugar
Place dried beans in large amount of water for at least 4 hours, by preferably for the whole night. By that time it should get twice as big by soaking water. If the beans is fresh, you can skip this step.
The next day drain beans and transfer them to the pot. Cover with water with an extra 2 cm water over them. Add salt. Cook on law fire for about an hour. Don't let beans fall apart. Once they are done, let them cool in the water they have been cooked.
Then you can drain them.
For serving: dissolve butter on a frying pan and transfer beans into the pan. Saute beans for 3 minutes and sprinkle sugar over it. Saute another 4-5 minutes. Sugar might seem unnecessary, but believe me, it makes a difference, it gives a bit of sweetness, plus – makes beans caramelize and are getting crispier.
I served Christmas Eve Beans with a bit of parsley, yum!
For more Christmas Eve recipes, check: https://cookinpolish.com/category/recipes/christmas-eve/
Smacznego and Merry Christmas!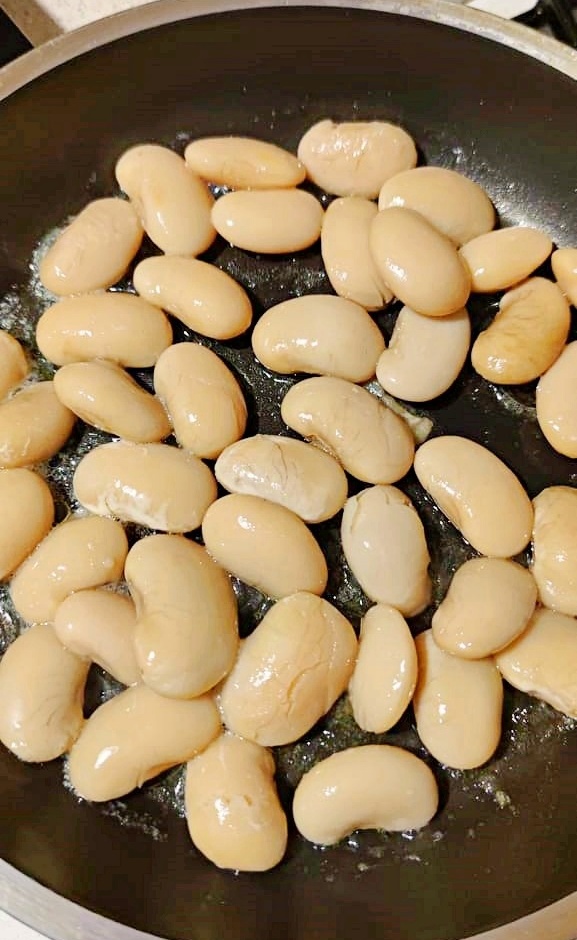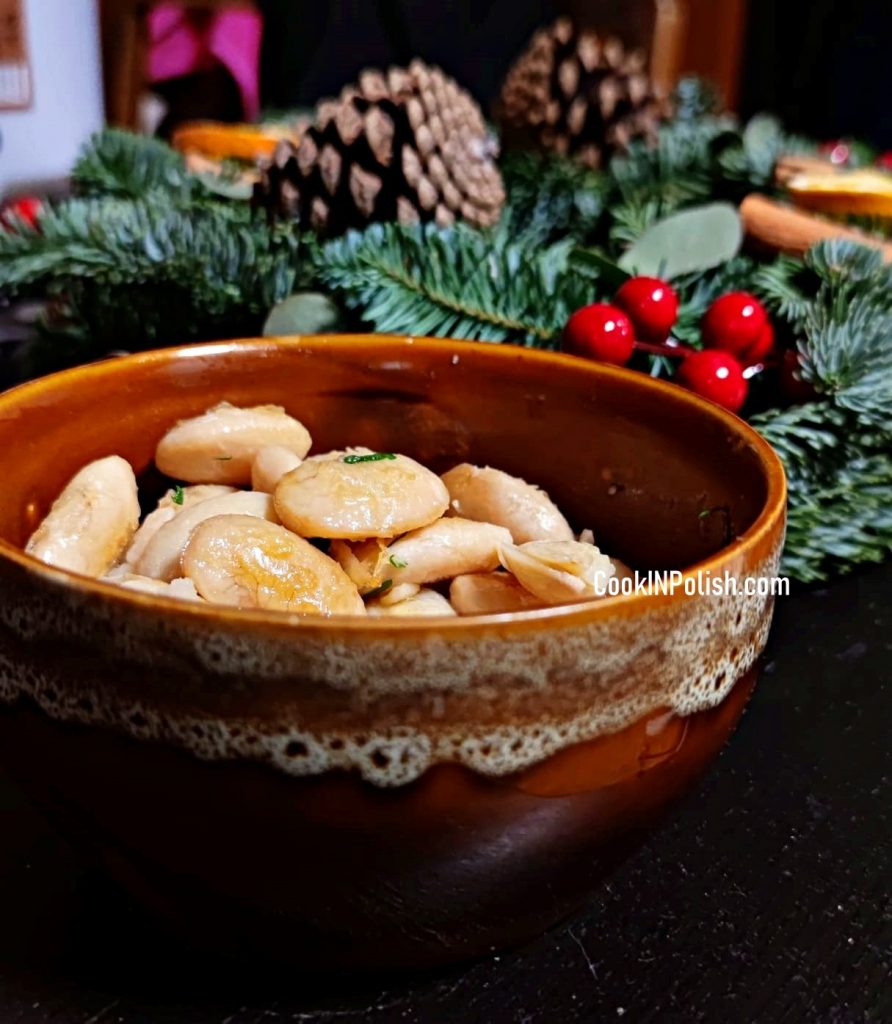 Comment on the post if you have questions, other ideas on the recipe or just enjoyed reading. I would be happy to see your thoughts on my posts!
Thanks for liking and sharing my recipes to your friends – it helps to develop my blog!