I remember my sisters making Jello Cold Cheesecake years ago, when we were all living with parents. I don't know if they used this recipe, but I know for sure it was as delicious and colorful and we all loved it:) My son Pit, who is a picky eater, even if it comes to sweets, he liked this cheesecake:)
Note: In Poland we have standard jellos packages for half liter of water. If they are different packages in your country, please take this into account and recalculate recipe or amounts of jello used.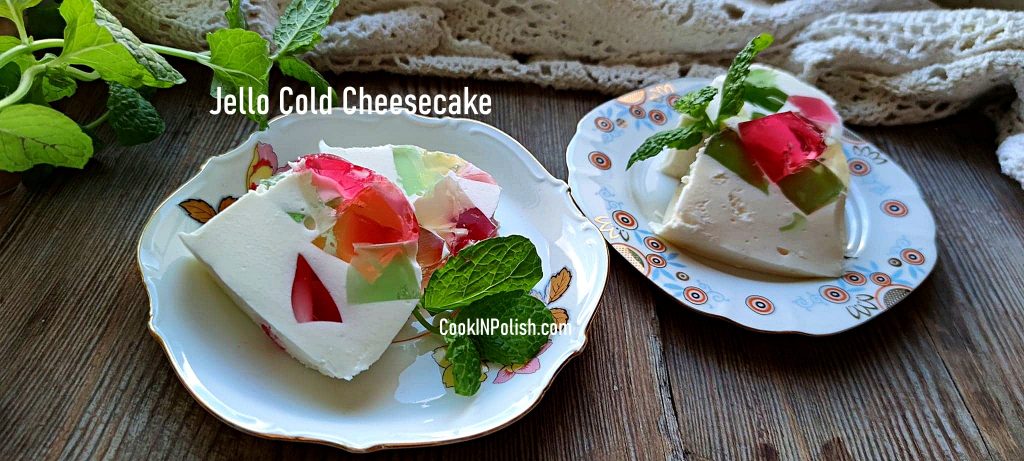 Ingredients
4 different colors jellos
2 transparent fruit flavored jellos (or yellow, if transparent are not available)
500 g chilled mascarpone cheese
500 ml chilled double cream ( whipping cream, cream 30% fat or more)
4 tablespoons of powder sugar
Dissolve 4 jellos in reduced amount of hot water, use 75% of the amount of water stated on the package. For Polish standard jellos packs for each color take 375 ml of water. Leave them to complete settle. You can even make it a day before.
Take round mold about 25 cm diameter, cover with cling foil. Dice settled jellos and place in a mold, mixing colors.
Prepare a cheese dough.
Take 2 transparent jellos and dissolve them both in 375 ml of hot water. I got transparent jellos vanilla – strawberry flavored. Cool them.
Place double cream, mascarpone cheese and powder sugar in a mixing bowl. Mix for about 3 minutes to get thick and smooth cream. Still mixing gradually add cooled transparent jellos.
Transfer into the mold filled with jellos. Delicately mix all with a spoon. Level the surface.
Place jello cold cheesecake in a fridge for few hours to complete settle, preferably for the whole night.
I've decided to leave metrics as they are, European version, as I think using cups may be misleading. Please use metrics conversion tool, for example shared here: https://www.metric-conversions.org.
If you liked my posts and tried my recipes, you can consider buying me a coffee. Or rather I should say: you can buy me a flour for Pierogi, cabbage for Gołąbki and beets for Barszcz:) This would help me to cook more and public more delicious recipes for You. www.buymeacoffee.com/cookinpolish.
For more desserts check this link: https://cookinpolish.com/category/recipes/desserts/
Smacznego! Enjoy!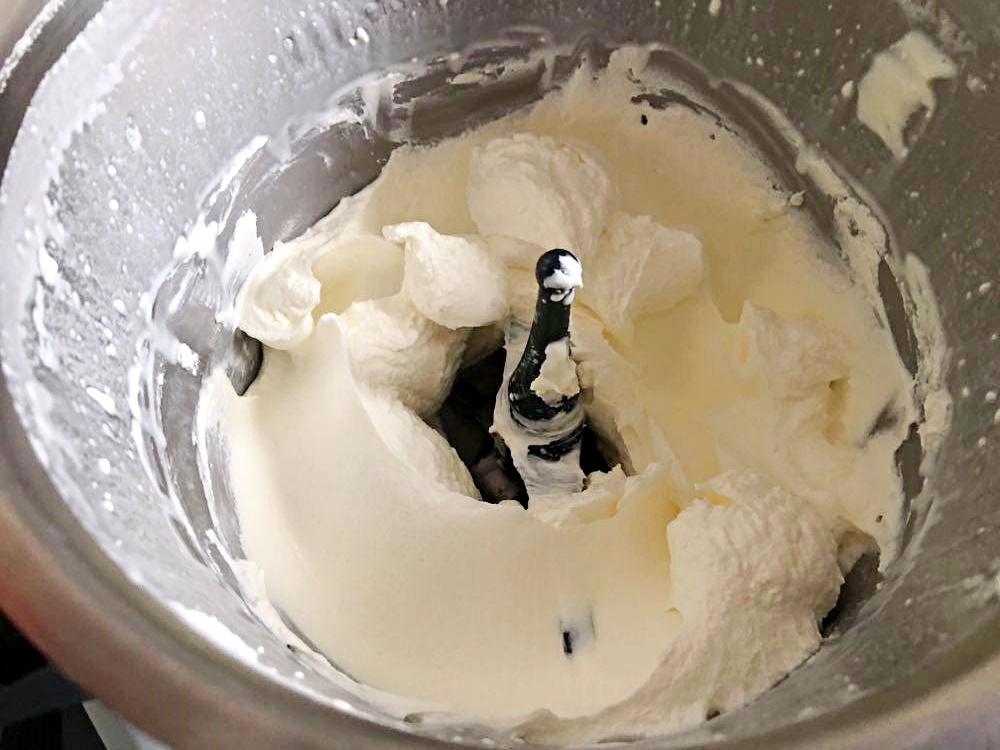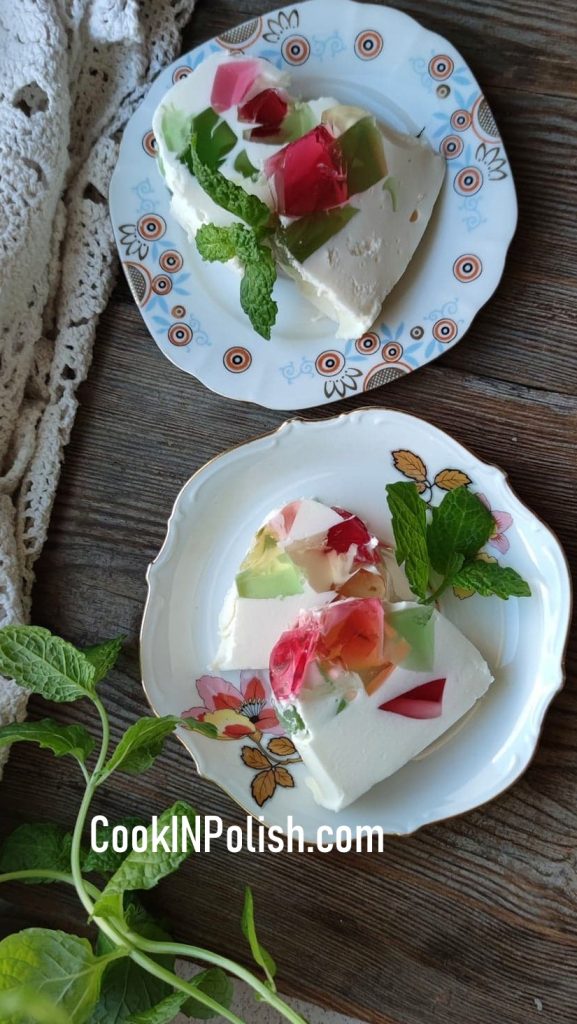 Comment on the post if you have questions, other ideas on the recipe or just enjoyed reading. I would be happy to see your thoughts on my posts!
Thanks for liking and sharing my recipes to your friends – it helps to develop my blog!