Karp w galarecie
Polish jellied carp is very popular in Poland, it is traditionally served on Christmas Eve. My sister loves it, so each year she makes it for us. If you are not so much for carp, you can use another fish you like, it will be just as good:)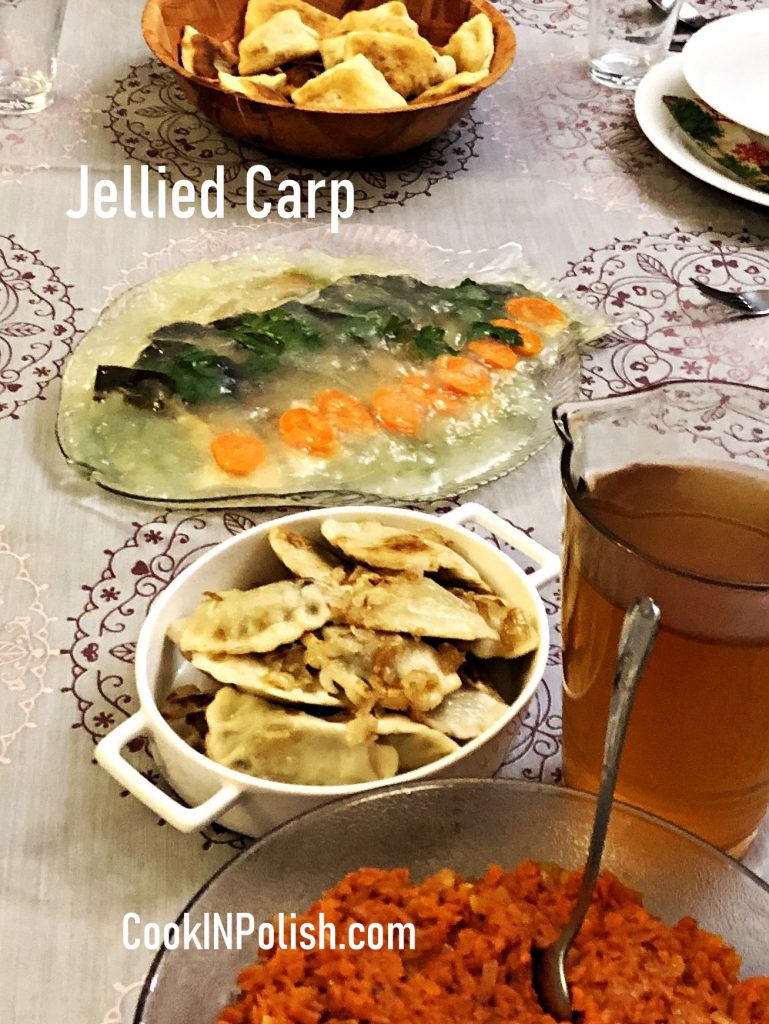 Ingredients
fresh carp fillet
2 carrots
1 onion
parsley root
parsley leaves
2 bay leaves
3 seeds allspice
gelatin
lemon juice
3 tablespoon green peas
4 cups water
Fish
Delicately clean carp, check carefully that there is no bones left inside. Cut carp into about 2 centimeters pieces. Salt and squeeze a little lemon juice on them. Set aside.
Broth
Prepare broth. Clean and peel carrots and parsley root. Dice and place them in a sauce pan, cover with water. Roast onion over the flame and transfer to the sauce pan. Add bay leaves, allspice, season with salt and pepper. Bring to boil and simmer for 15 minutes, till carrot and parsley are cooked. Once they are done take them out carefully.
Transfer carp pieces into boiling broth, reduce and simmer for 10 – 12 minutes. Take carp out and assemble on the platter. Garnish with carrots, parsley and green peas – I used frozen peas.
Sieve broth through the clean cloth. Measure the amount of broth you got and prepare appropriate amount of gelatin – check the box instructions. Combine gelatin with lukewarm broth and pour it over carp.
Set aside to settle. Store Polish Jellied Carp in the fridge.
Merry Christmas! Wesołych Świąt!
Check recipe for fried yeast dumplings my Grandma Emilka was cooking for us every Christmas Eve.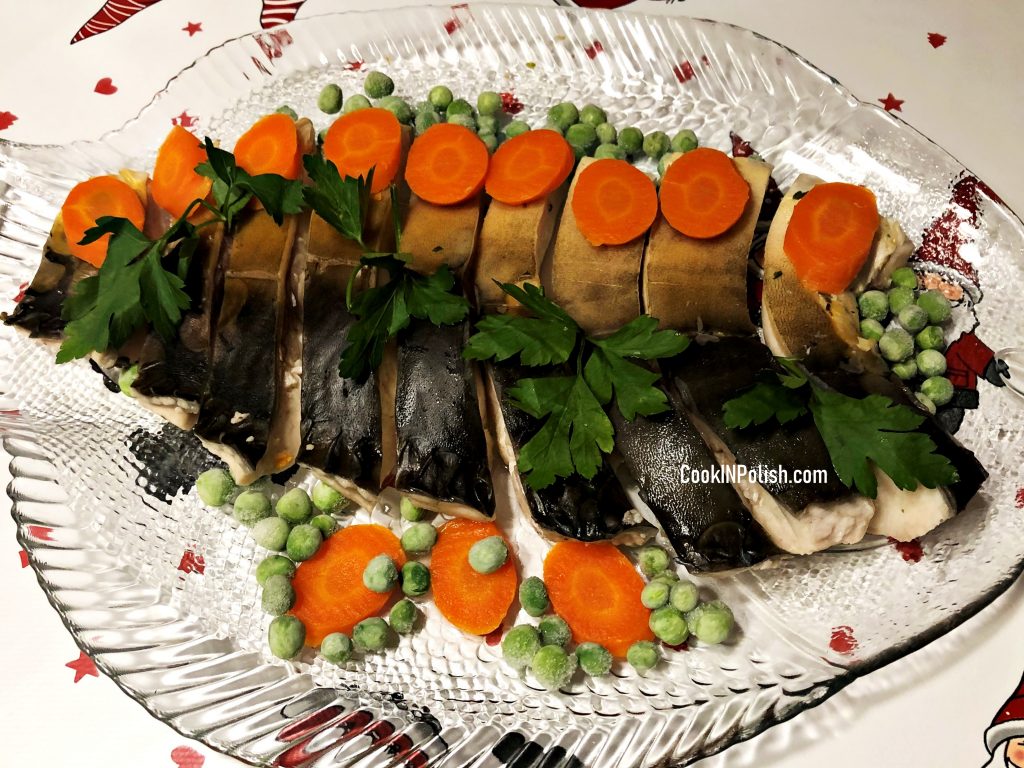 Comment on the post if you have questions, other ideas on the recipe or just enjoyed reading. I would be happy to see your thoughts on my posts!
Thanks for liking and sharing my recipes to your friends – it helps to develop my blog!