Zupa szczawiowa
Polish Sorrel Soup is one of my top 3 best soups from childhood:) Sour and sweet, made of sorrel collected last summer and preserve in the jar for the rest of the season. In Spring I make sorrel soup with fresh sorrel, fresh with no fertilizers used for growing, as I always collect wild growing sorrel.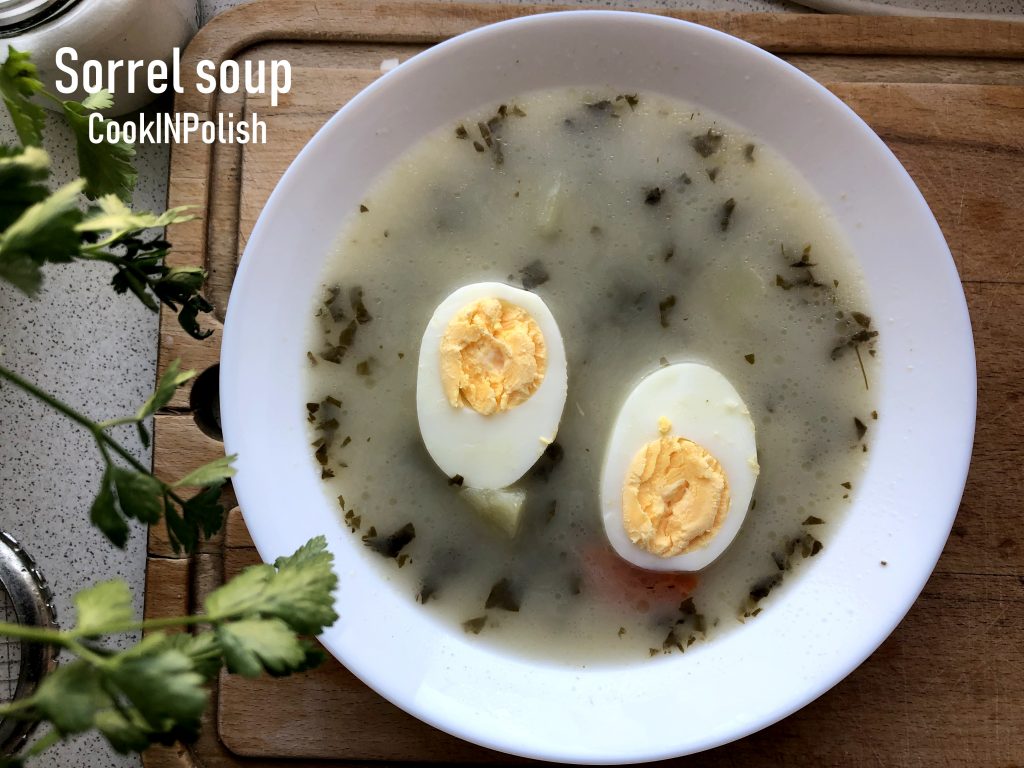 Ingredients
2 liters / 8 cups chicken stock
6-7 potatoes
jar of sorrel or 2 bunches of fresh sorrel
half cup sweet cream
salt, pepper
tablespoon flour (optional)
4 boiled eggs
Collect sorrel. Tear off the stems and wash leaves thoroughly. Dice it.
Use prepared in advance chicken stock to save time: http://cookinpolish.com/chicken-stock/ . Pour chicken stock to the pot, boil.
Add potatoes cut in cubes. Once potatoes are almost cooked, add sorrel – fresh or canned – and let it boil for 5 minutes. Season with salt and pepper.
Add sweet cream- at this point you can consider adding to a tablespoon of flour to cream, to make a soup thicker. First mix cream (or a cream and a flour mixture) with a plate of soup and then mix it with the rest of the soup. Let it boil for a second and take off the fire.
The other way of thickening the soup is to cook potatoes them separately, mash them and add for serving.
Serve Polish sorrel soup with boiled eggs cut in halves or cut in cubes.
Actually my Grandma Emilka had other way to add eggs, she would whisk eggs mixture into the boiling soup. I love it this way, even though many people would say the soup gets messy:)
Smacznego!
If you liked my posts and tried my recipes, you can consider buying me a coffee. Or rather I should say: you can buy me a flour for Pierogi, cabbage for Gołąbki and beets for Barszcz:) This would help me to cook more and public more delicious recipes for You. www.buymeacoffee.com/cookinpolish.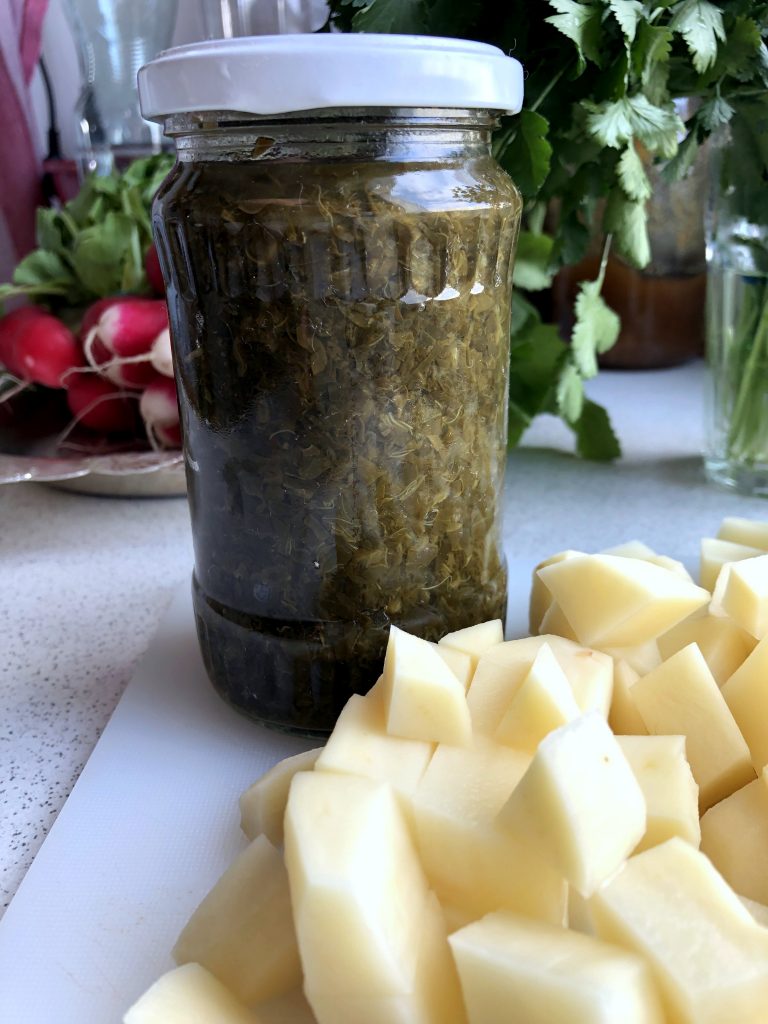 Comment on the post if you have questions, other ideas on the recipe or just enjoyed reading. I would be happy to see your thoughts on my posts! Have you tried Polish Sorrel Soup? Did you like it?
Thanks for liking and sharing my recipes to your friends – it helps to develop my blog!