Placki ziemniaczane, placki kartoflane, plendze, plindze, latkes, plińce
Polish cuisine is full of potatoes dishes. It is a cheap vegetable and can be easily stored during winter. In old times it was a poor food, easy to grow, easy to cook and easy to fill the stomach.The old Polish cook book gives a simple recipe for potato pancakes. They are a bit like American hash browns. Try Polish Potato Pancakes and decide which one of them you prefer:)
If you are too lazy to stand in kitchen at the frying pan for several minutes, you may like potato pie, traditional regional meal in Podlasie- a region in north – eastern Poland. Check here for recipe: Polish Potato Pie.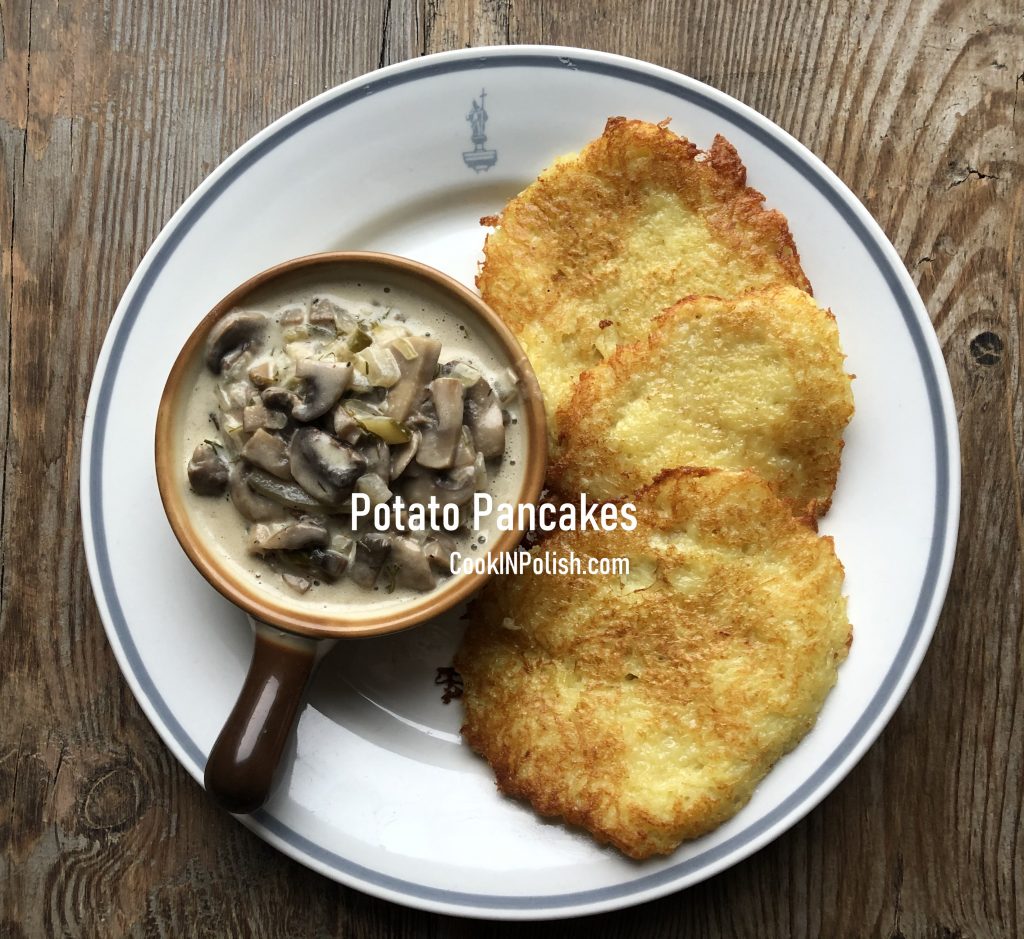 Ingredients
1 kg/2,2 lb potatoes (russet potatoes will be good)
large onion
1 tbs all purpose flour (optional)
1 egg
salt, pepper
Peel the potatoes. Grate them finely and place in a bowl. If there is potato juice inside, drain it with a spoon. Chop onion and separately garlic. Saute an onion in butter for 4 minutes. Combine with potatoe mash. Add an egg, some flour, mix all well. Season with salt and pepper.
Fry in hot oil for about 3 minutes on each side, depending on the pancake thickness. To get rid of the excess oil, drain pancakes on a paper towel.
The best Polish Potato Pancakes for me are served with sour cream or with goulash- then you would be eating 'Gypsy' potato pancake – Placek po cygańsku. They are so good with mushrooms sauce too!
Experimenting with Placki Ziemniaczane
I sometimes add to potato dough some herbs, like marjoram and nutmeg. It's great to add chopped dill too. Don't add everything at once, please:) You can experiment with it dividing the dough into few bowls and adding different seasoning to each bowl.
If you liked my posts and tried my recipes, you can consider buying me a coffee. Or rather I should say: you can buy me a flour for Pierogi, cabbage for Gołąbki and beets for Barszcz:) This would help me to cook more and public more delicious recipes for You. www.buymeacoffee.com/cookinpolish.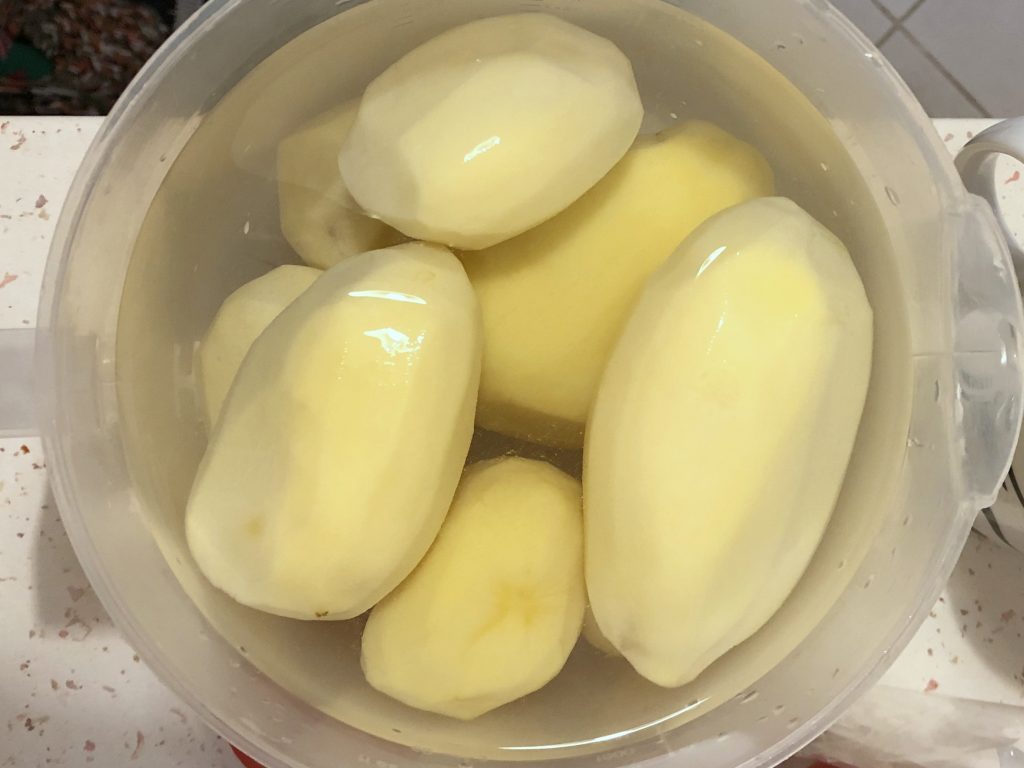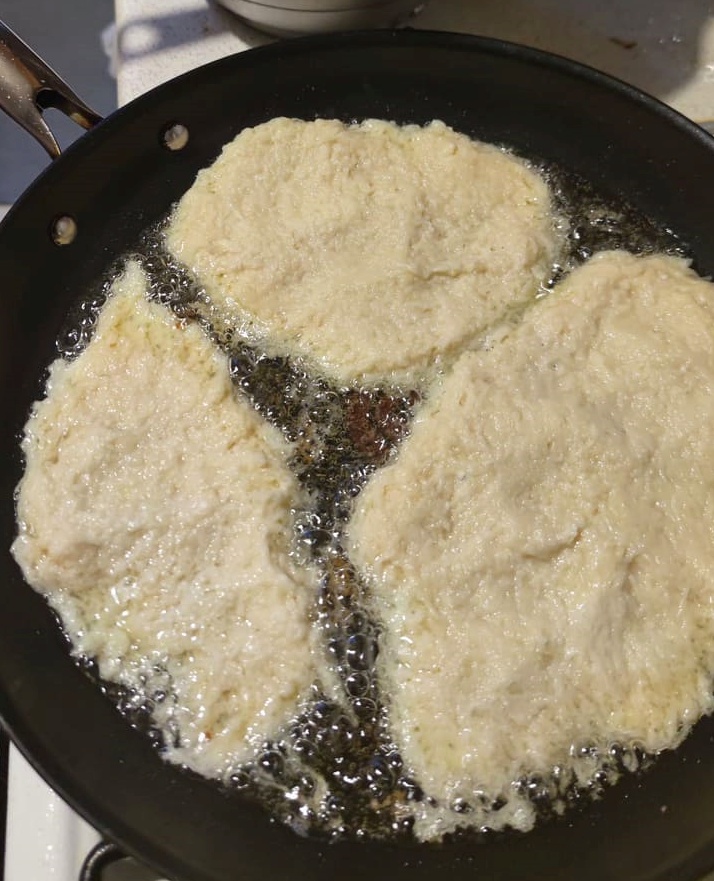 Enjoy! Smacznego:)
Comment on the post if you have questions, other ideas on the recipe or just enjoyed reading. I would be happy to see your thoughts on my posts!
Thanks for liking and sharing my recipes to your friends – it helps to develop my blog!