I've made Dandelion syrup few times so far. It's so tasty. My children like pancakes splashed with Dandelion syrup just as much as with maple syrup.
In Polish folk medicine it is know from ages as a cure for cough and a help with liver cleansing. Dandelion syrup recipe can be found in Saint Hildegard of Bingen's books and she lived in XII century:) It is sometimes called Dandelion honey, but actually it is a syrup. Try this easy recipe for homemade Dandelion Syrup. For more immunity booster recipes check: Immunity.
Important Note: Dandelion syrup should not be used by people suffering from hyperacidity nor with dandelion allergy.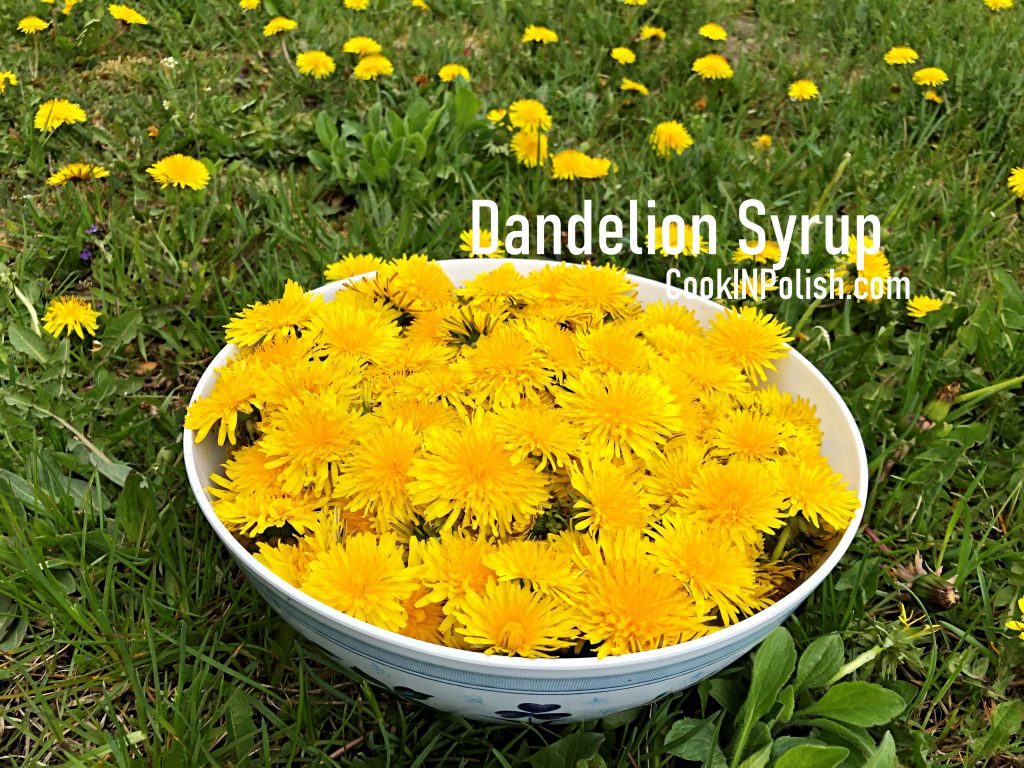 Ingredients
200- 250 dandelions flowers – we need only flowers, the less greens in it the better
3 cups sugar
juice from 1/2 lemon
1 liter water (4 cups)
Collect dandelion flowers. The best time to do this is sunny morning, when the flowers are fully open. Spread flowers over the white sheet and let all the living being leave:) Don't wash the flowers – they will lose the most valuable pollen, which helps to cure cough. Make sure you collect dandelions away of roads, it's important to have them from trustworthy source as we don't wash it. However some people prefer to wash flowers, this is of your choice.
Place flowers in a sauce pan, add water. Dandelion flowers need to be covered with it. 4 cups should be enough, but if you have more flowers – add more water.
Bring to boil and simmer for 15 minutes. Then let it rest over night, so that flowers give all it's best to syrup.
On the next day drain dandelions well. Add sugar and juice from one lemon to syrup, bring it to boil and simmer on very low fire for 45 minutes. It will get thicker, looking more like honey, also because of the light yellow color. If you prefer more thick syrup, keep it simmering longer. Remember that syrup will additionally thicken while cooling.
Pour hot Dandelion Syrup to clean jars, close it tightly and put upside down for cooling. Additional pasteurizing is not needed, as sugar is a natural preservative. Store in a pantry or in a fridge if you prefer.
Note: You can also try to make Dandelion Syrup with orange juice instead of lemon, the flavor would be different.
If you liked my posts and tried my recipes, you can consider buying me a coffee. Or rather I should say: you can buy me a flour for Pierogi, cabbage for Gołąbki and beets for Barszcz:) This would help me to cook more and publish more delicious recipes for You. www.buymeacoffee.com/cookinpolish.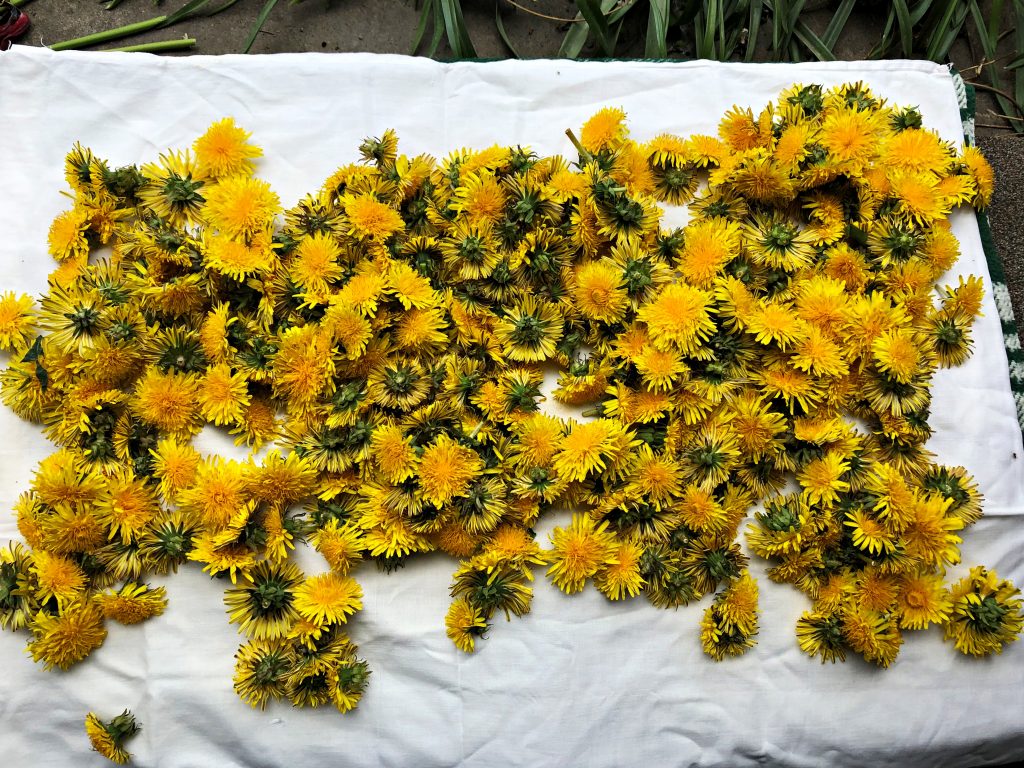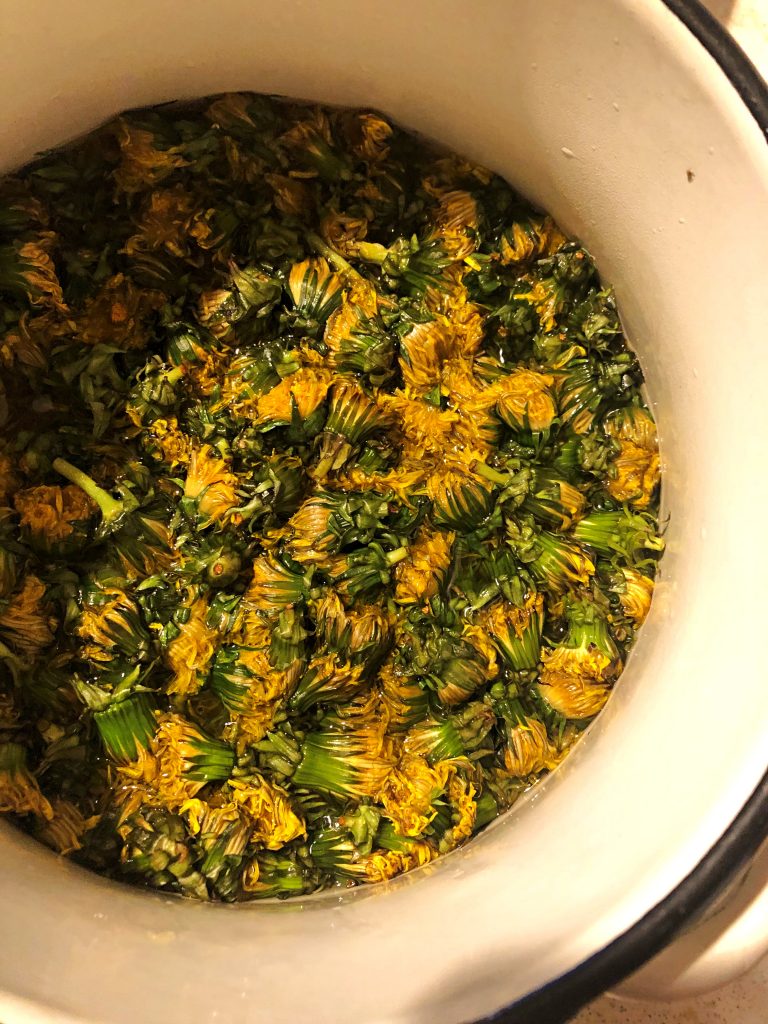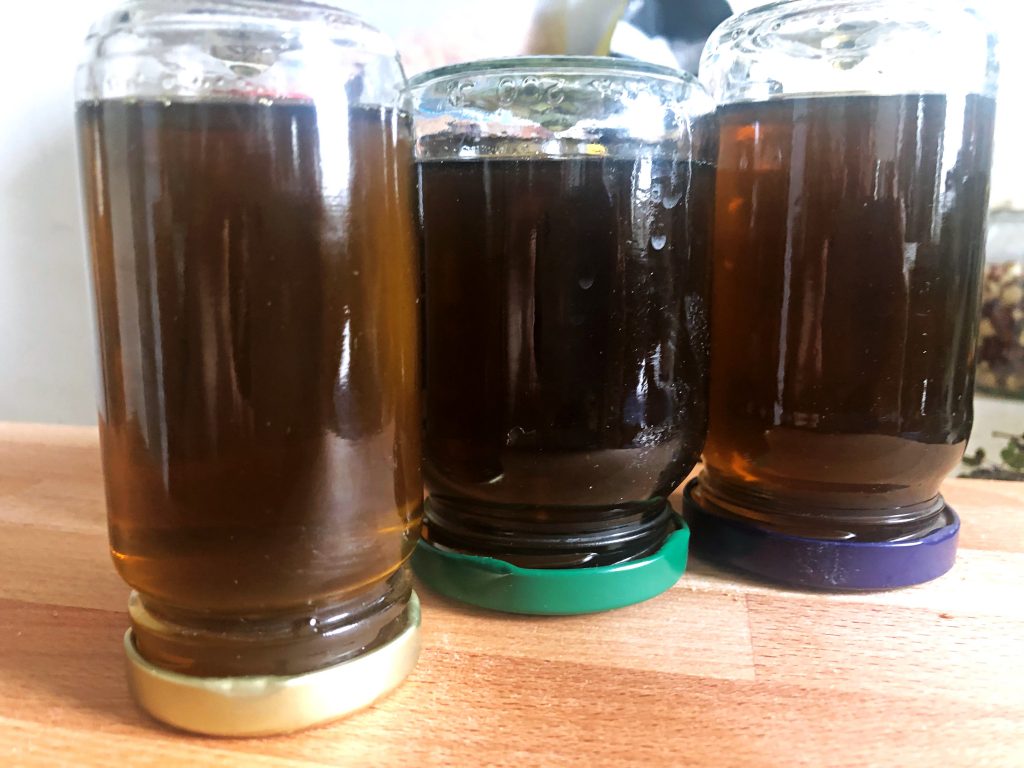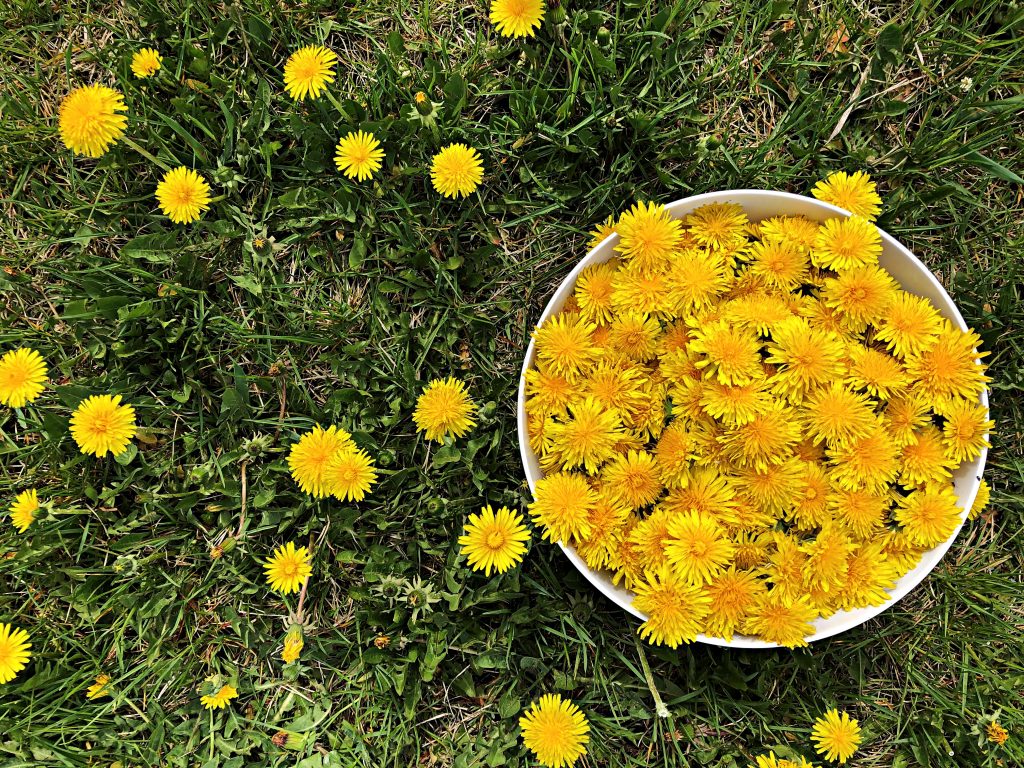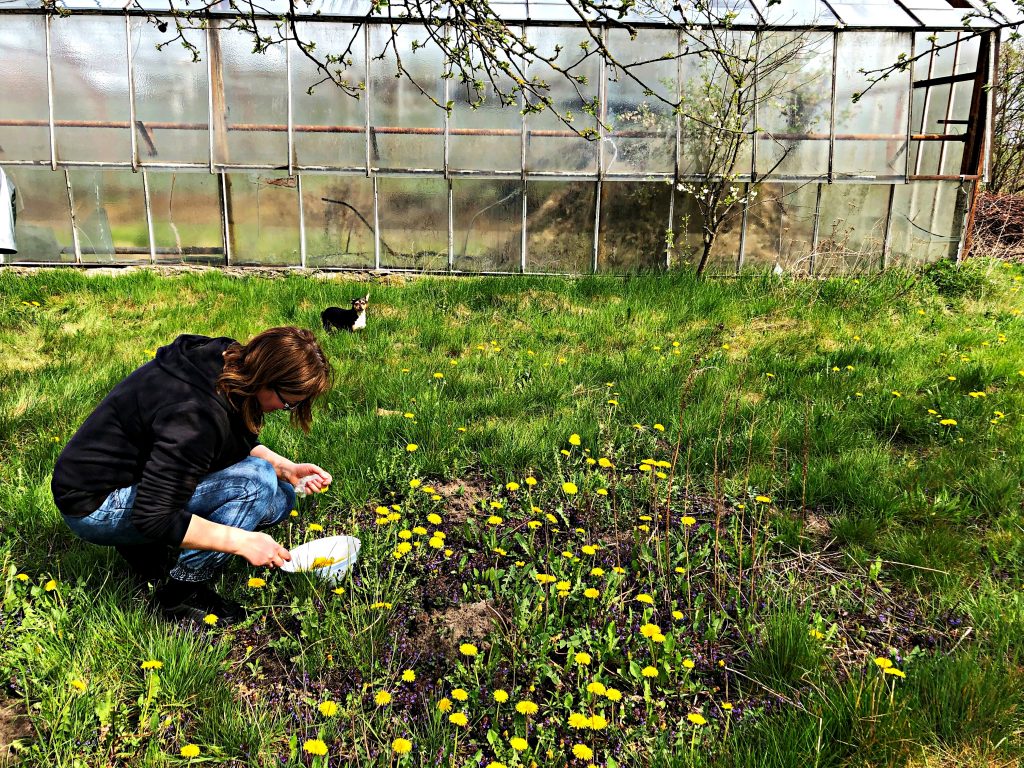 Smacznego! 🙂
Comment on the post if you have questions, other ideas on the recipe or just enjoyed reading. I would be happy to see your thoughts on my posts!
Thanks for liking and sharing my recipes to your friends – it helps to develop my blog!