Minced Meat Cutlets
Polish Kotlety Mielone could be called meat balls, but in Poland we make them more oval and flat compared to a ball:) Some may call them Polish hamburgers, but we usually made them with pork while I associate hamburgers mainly with beef.
In Polish cuisine they are a staple for family dinner, specially with children. I sometimes add shredded carrot to them, so that my kids ate more vegetables;)
For more Polish main courses check the link: http://cookinpolish.com/category/recipes/main-courses/.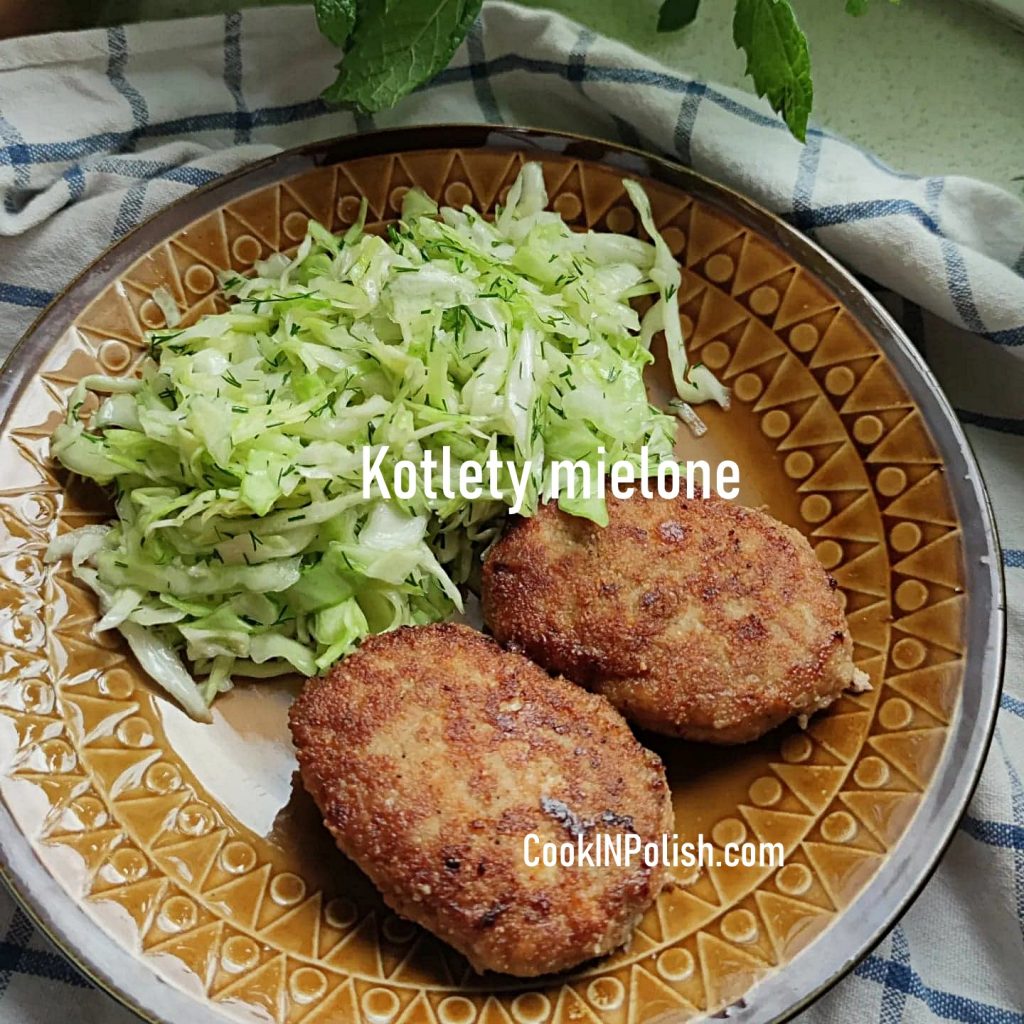 Ingredients
0,75 kg/1,7 lb minced meat (turkey/ pork)
medium onion
egg
parsley
small bun
milk to soak the bun
salt, pepper
oil for frying
Mix meat with an egg, chopped onion and chopped parsley. Sprinkle with salt and pepper. Place a bun (in Polish: kajzerka. Use breadcrumbs if you don't have any) in milk until it's wet. Squeeze the excess milk and combine with ground meat. Mix everything thoroughly for 2 minutes, use your hands for it.
Form cutlets and fry for 3-5 minutes on each side depending on the cutlets thickness. Serve Polish Kotlety Mielone with mashed potatoes and a salad.
Smacznego!
If you liked my posts and tried my recipes, you can consider buying me a coffee. Or rather I should say: you can buy me a flour for Pierogi, cabbage for Gołąbki and beets for Barszcz:) This would help me to cook more and public more delicious recipes for You. www.buymeacoffee.com/cookinpolish.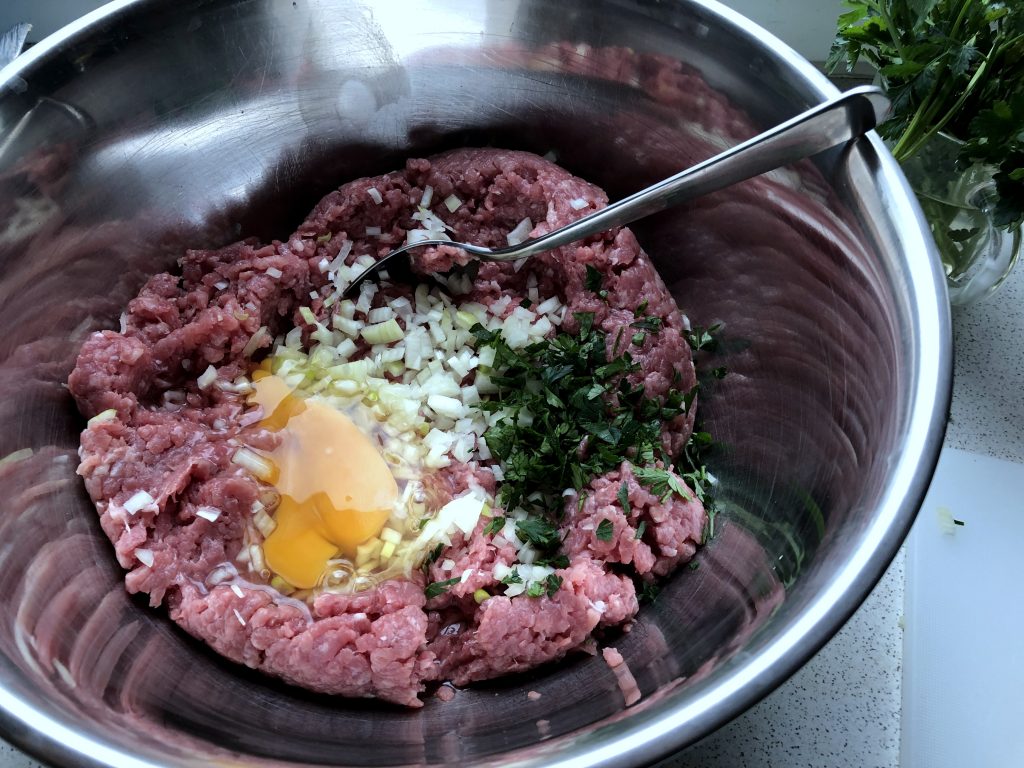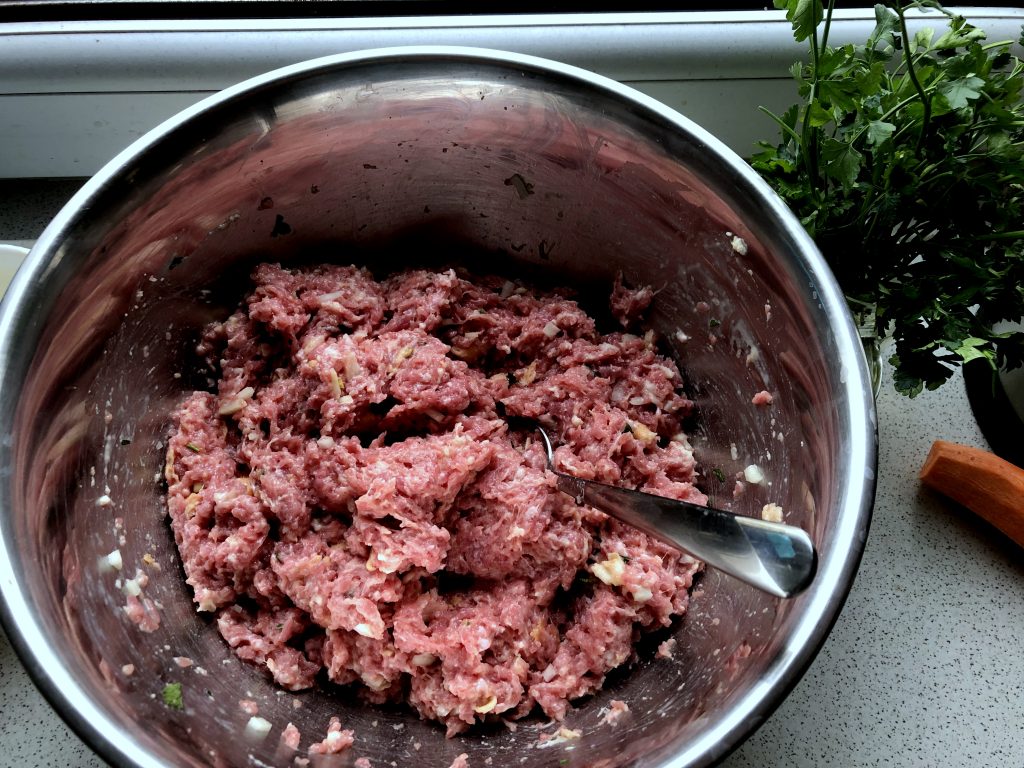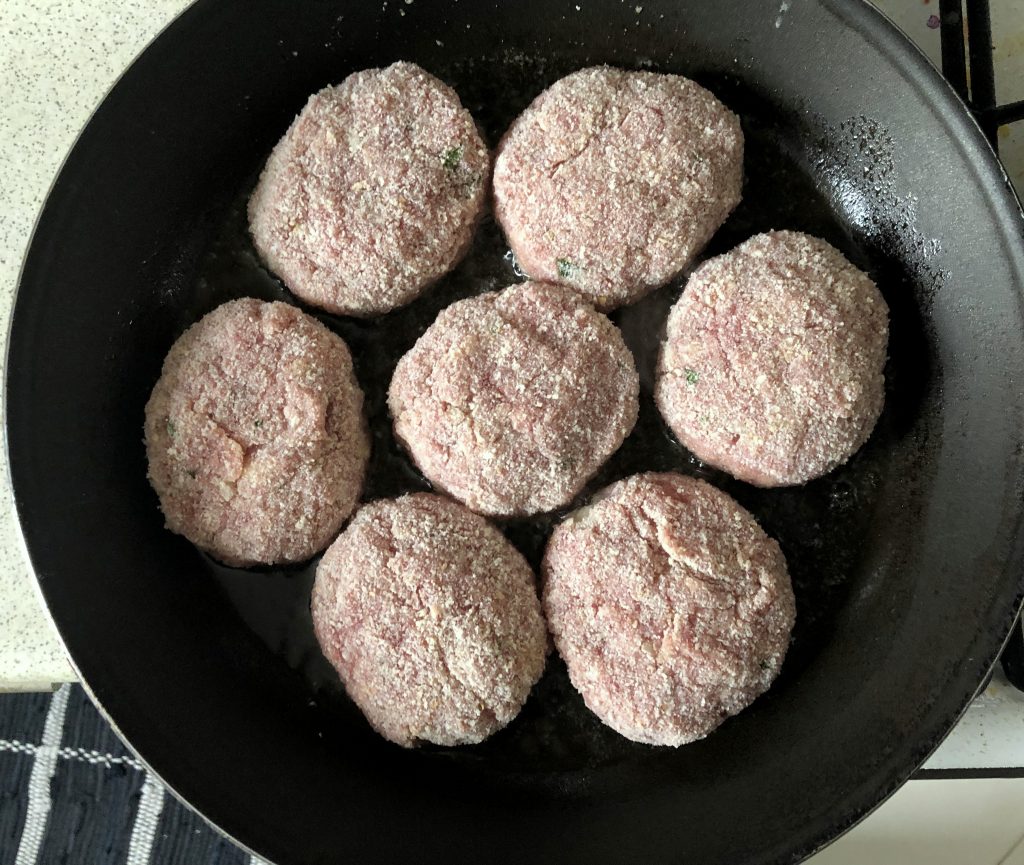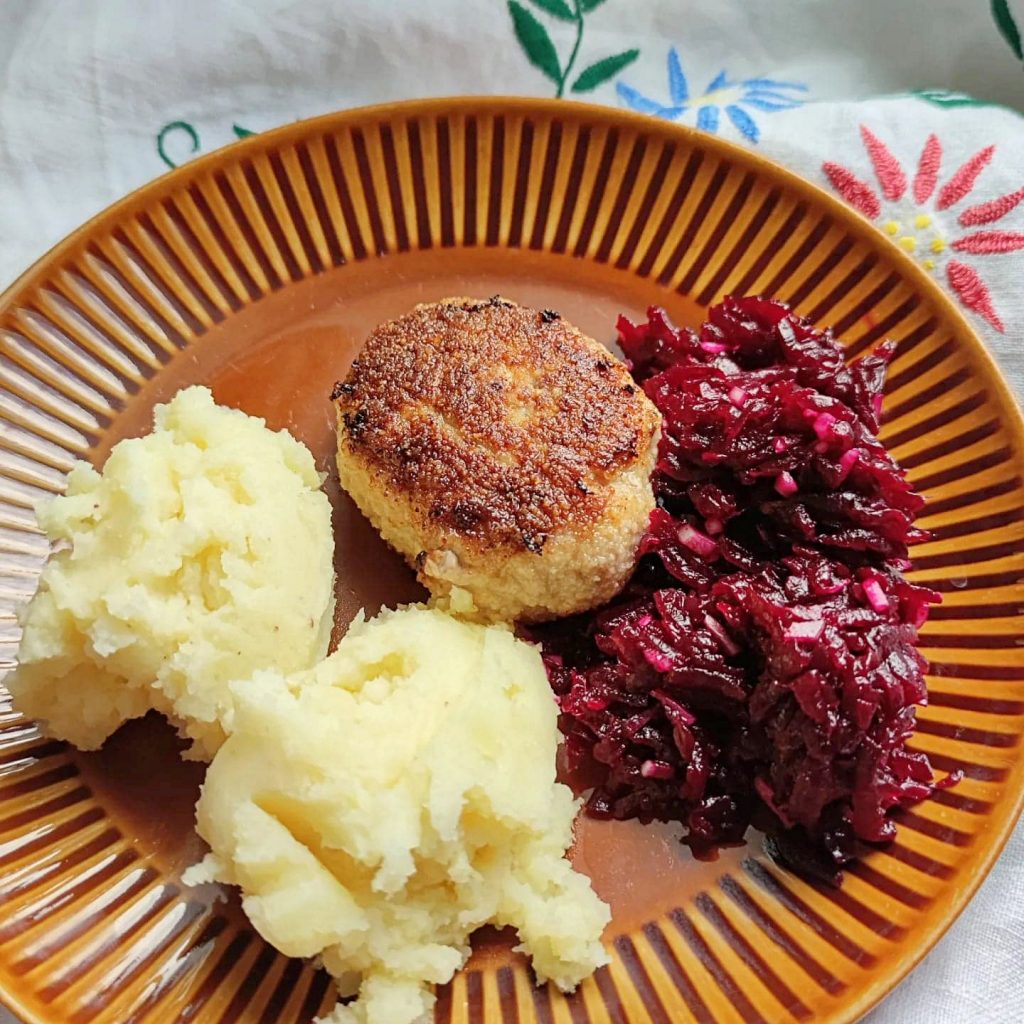 Enjoy! Smacznego!
Comment on the post if you have questions, other ideas on the recipe or just enjoyed reading. I would be happy to see your thoughts on my posts!
Thanks for liking and sharing my recipes to your friends – it helps to develop my blog!