New Recipes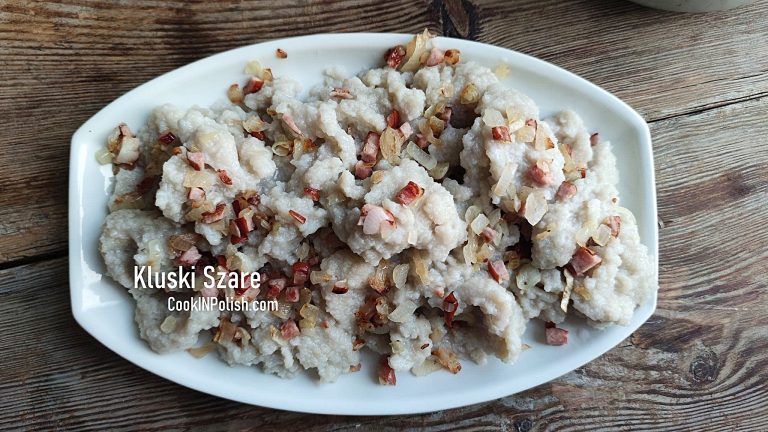 Kluski Szare If You like potato dumplings, you'd love Kluski Szare. They are called grey – because of their…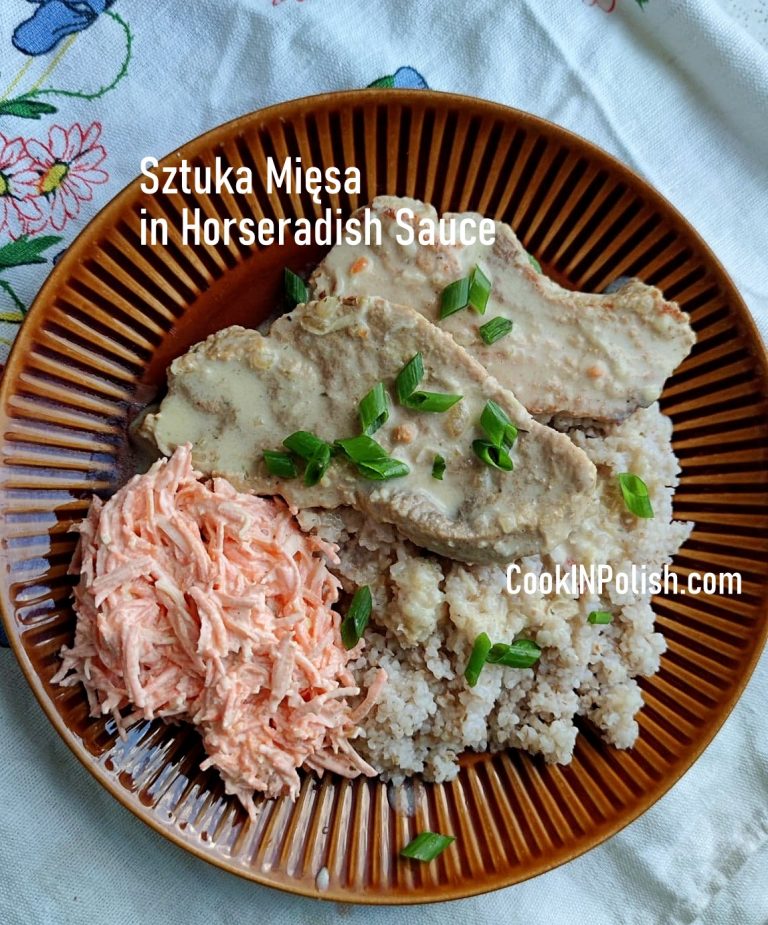 Sztuka Mięsa in Horseradish Sauce is an old Polish dish. 'Sztuka Mięsa' literally means – a piece of meat….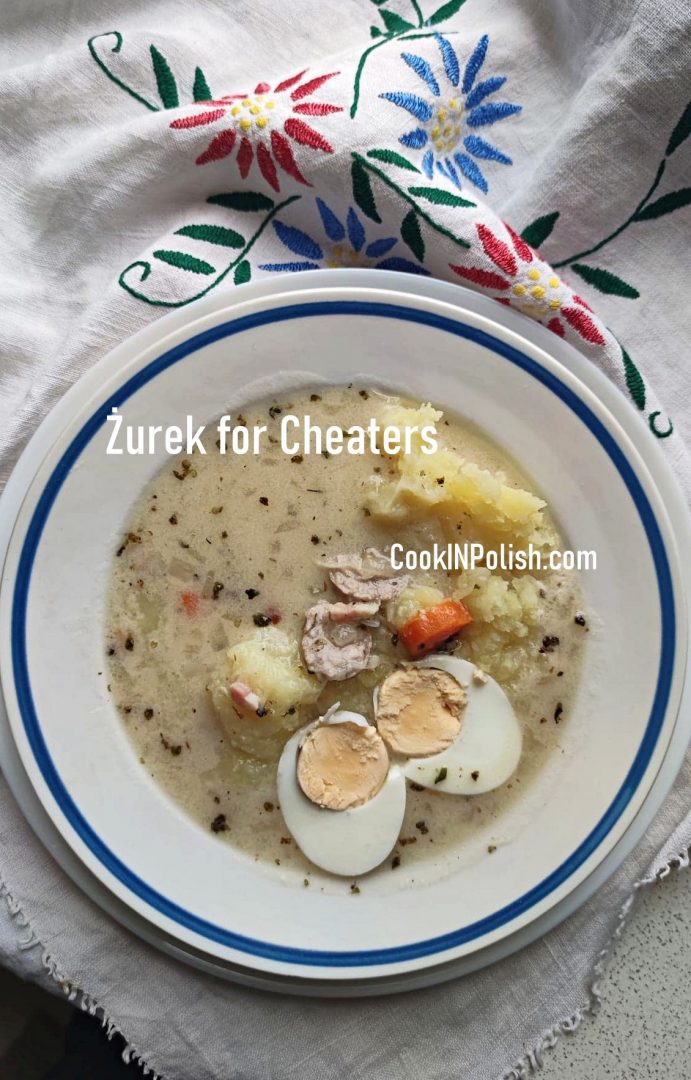 Feel like Żurek, but don't have kwas? You can make kwas yourself, if you have spare 5-7 days. Fortunately…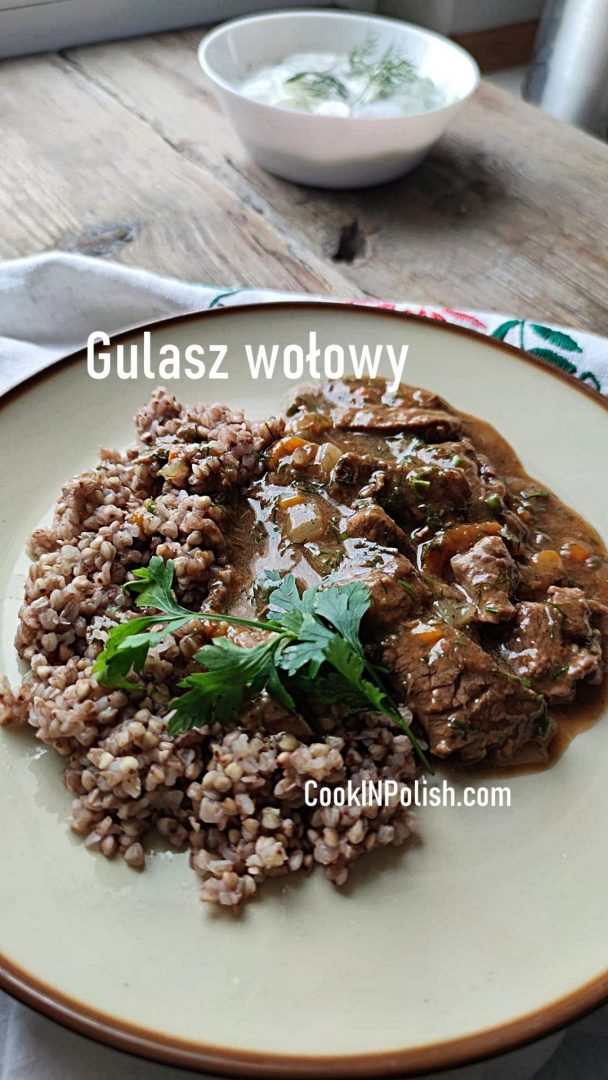 Beef Goulash is a great Sunday dish for the whole family. We like it served with Kluski Śląskie, buckwheat…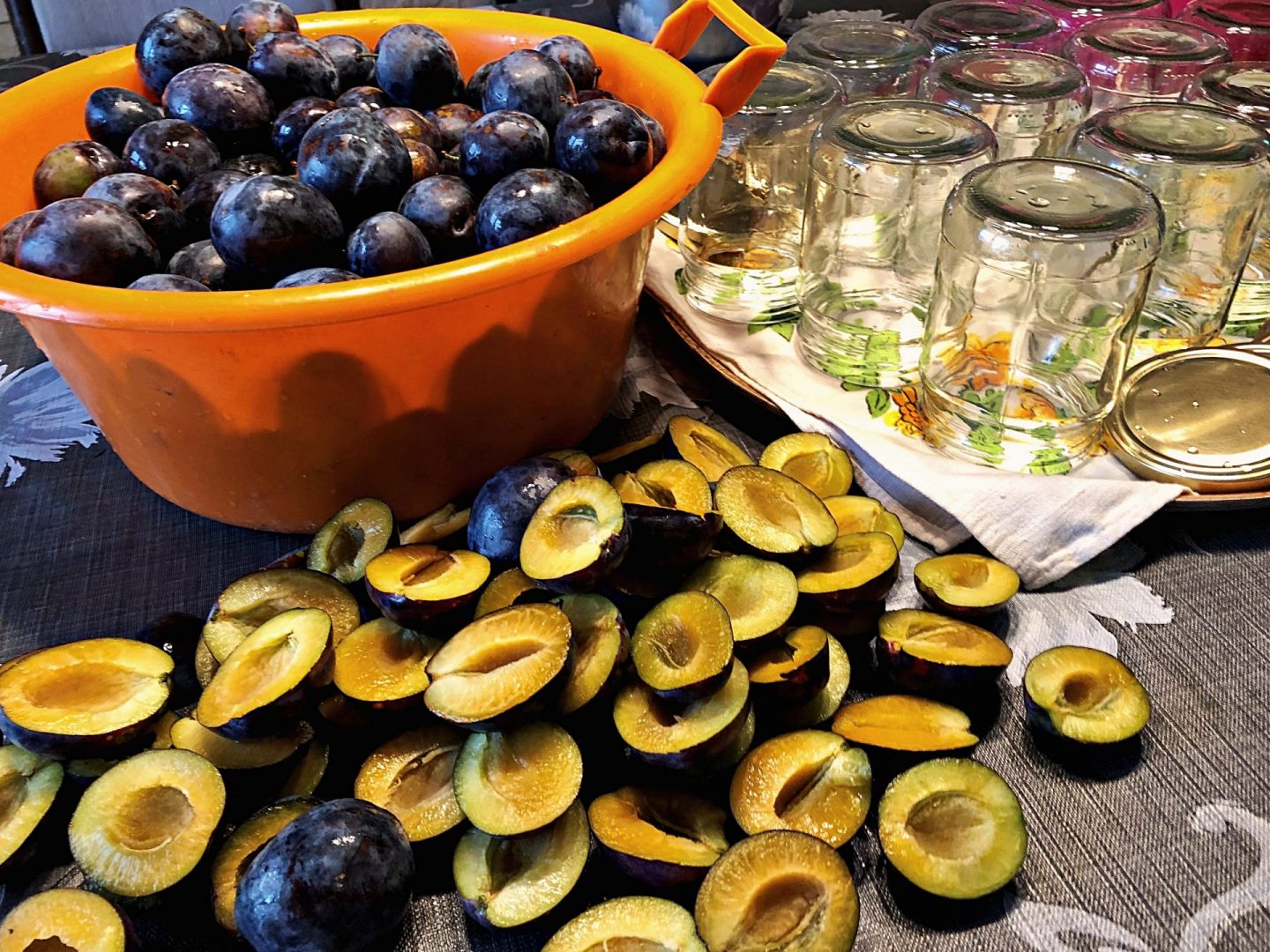 Vinegar Pickled Plums are a great addition to meat dishes. Sweet and sour, make some to your pantry, they…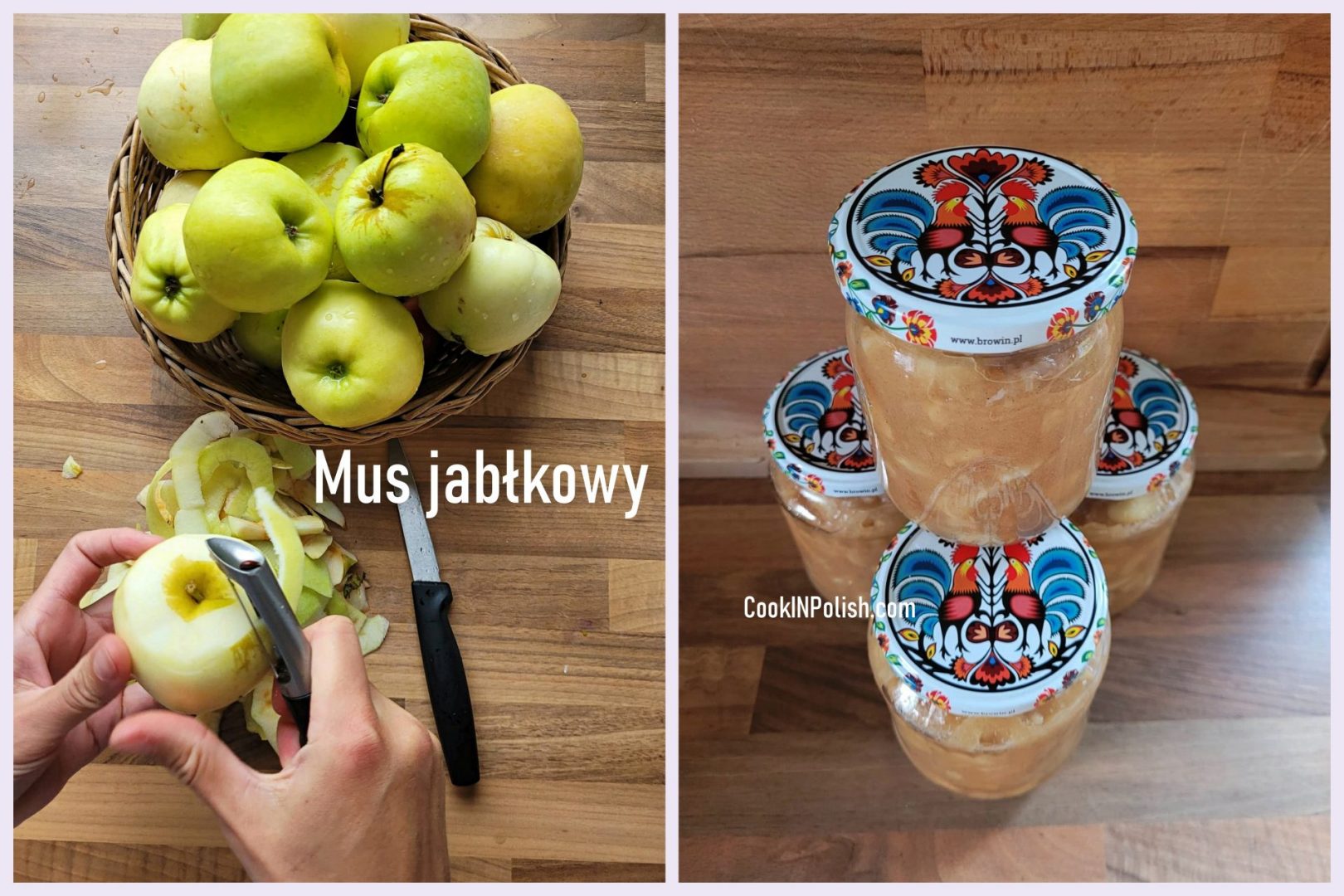 Mus jabłkowy, Apple Butter is my SOS kit in Winter, when I crave Polish Aple Crumble🙂 You can use…
Most Popular Recipes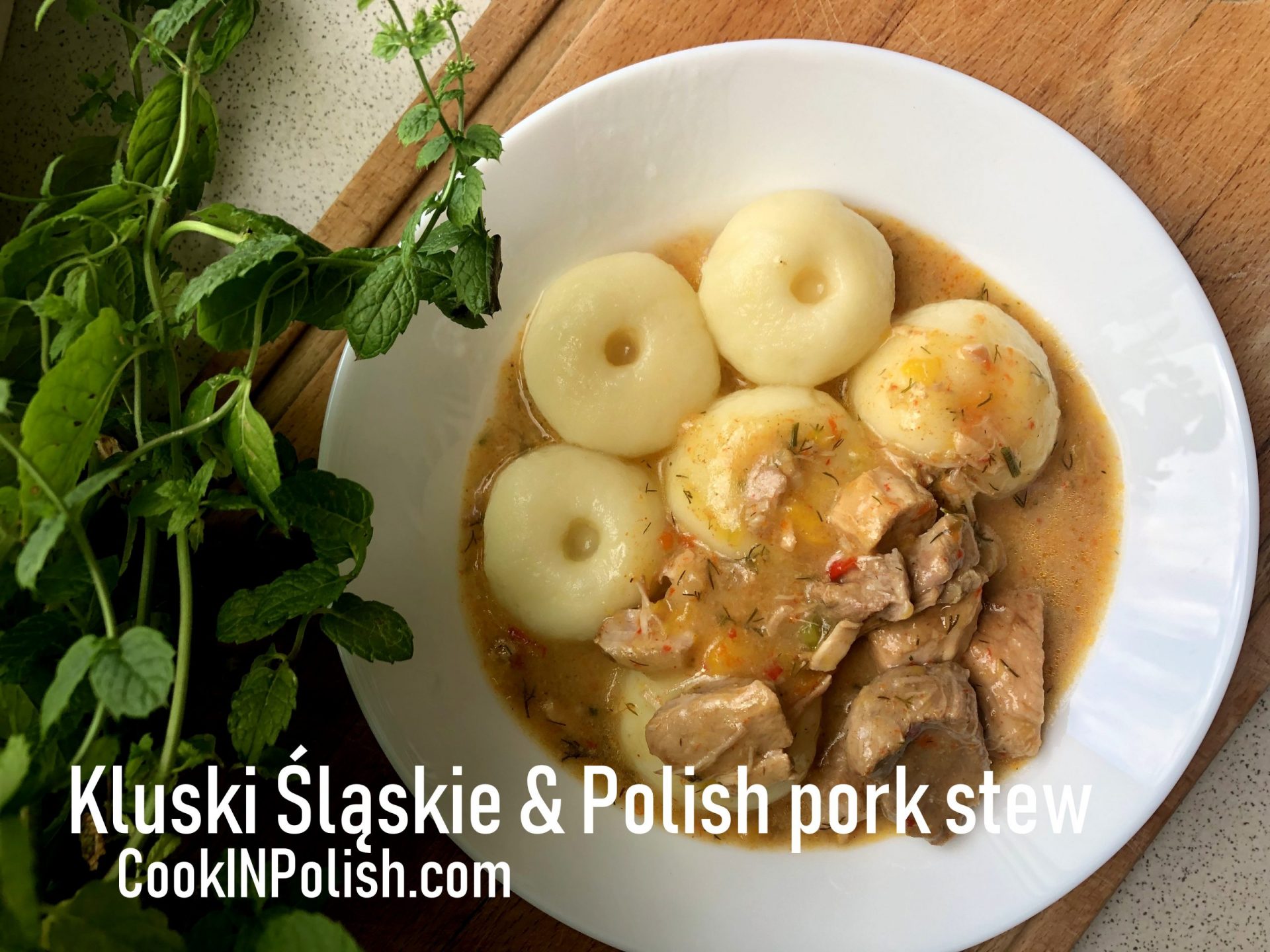 Yesterday I cooked Polish Pork Stew with Kluski Śląskie. Silesian Potato dumplings are on the official list of traditional…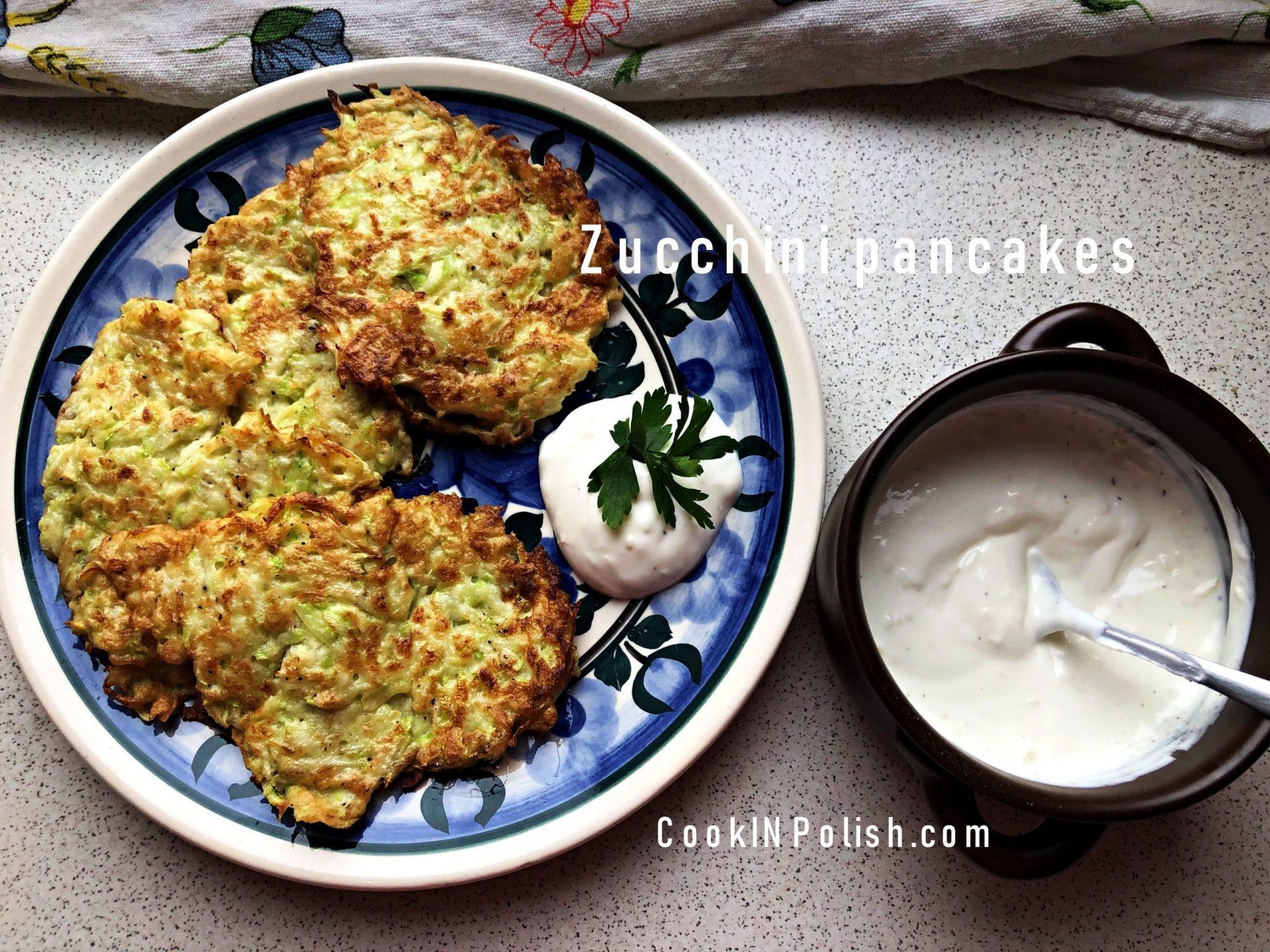 A season for zucchinis is long, you can get it fresh and full of flavor for the whole Summer…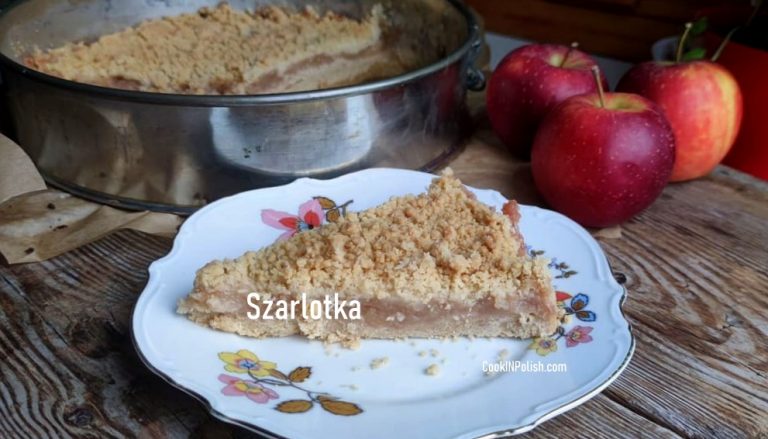 I love the flavor of Polish Apple Crumble – Szarlotka in my house – buttery, with a bit of…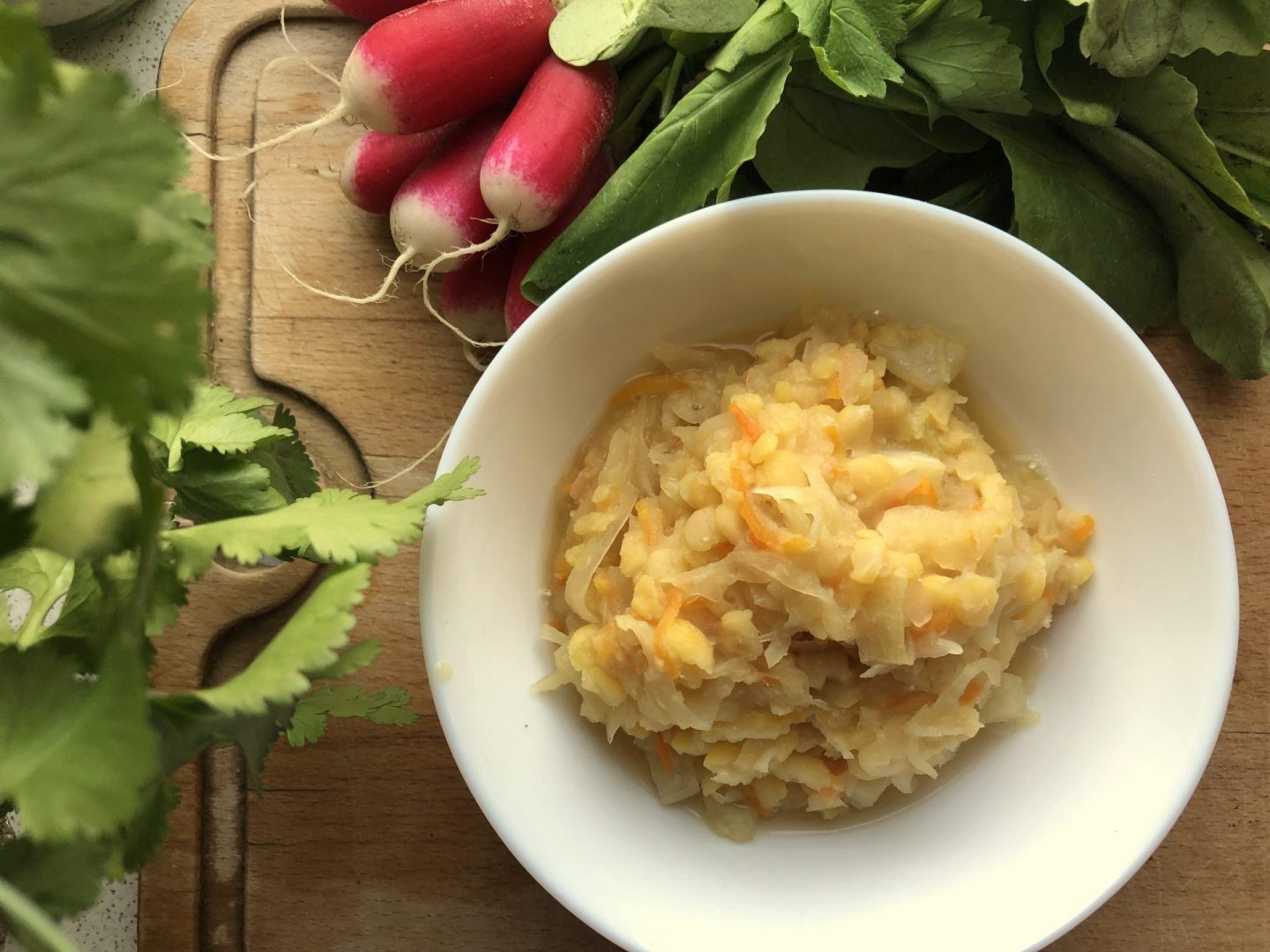 Groch z kapustą Phrase "peas and cabbage" in Polish common language is defined as mixing two things which do…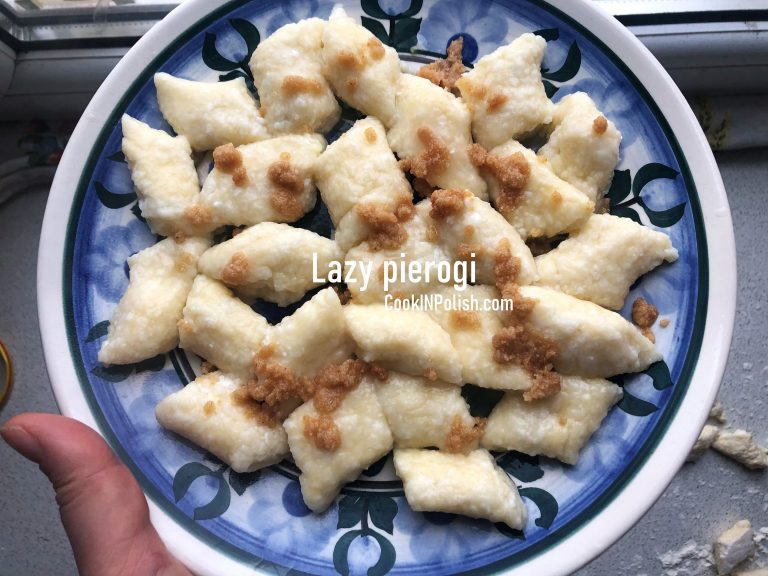 Leniwe pierogi, leniwe kluski Lazy pierogi are a treat to many Polish kids. They are delicate in texture, they…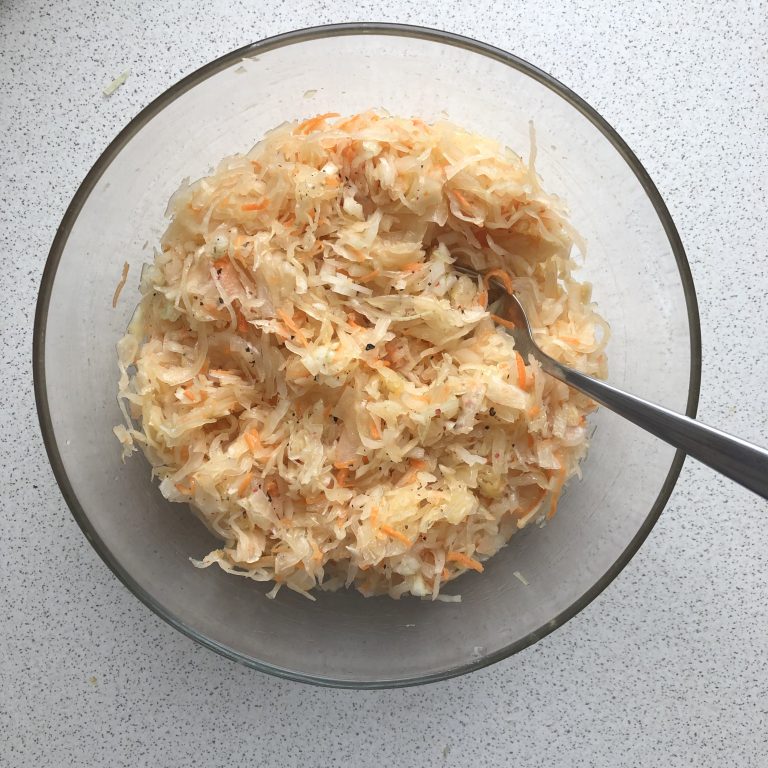 Kapusta Kiszona Sauerkraut Salad is a great immune support during autumn and winter, is a source of vitamins and…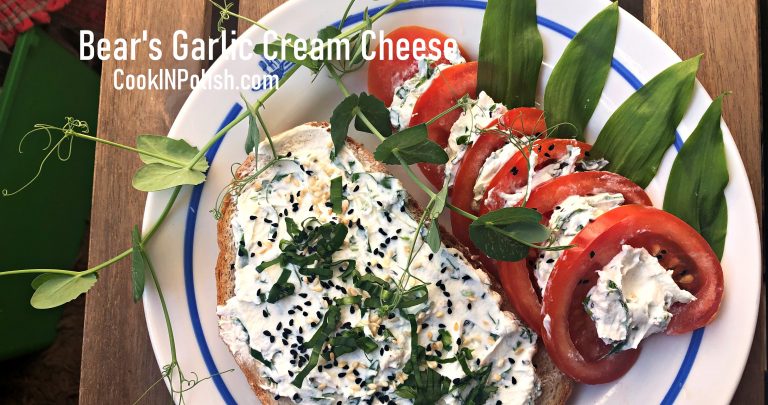 Early spring is the only time in the year when you can obtain fresh bear's garlic (also called ramps…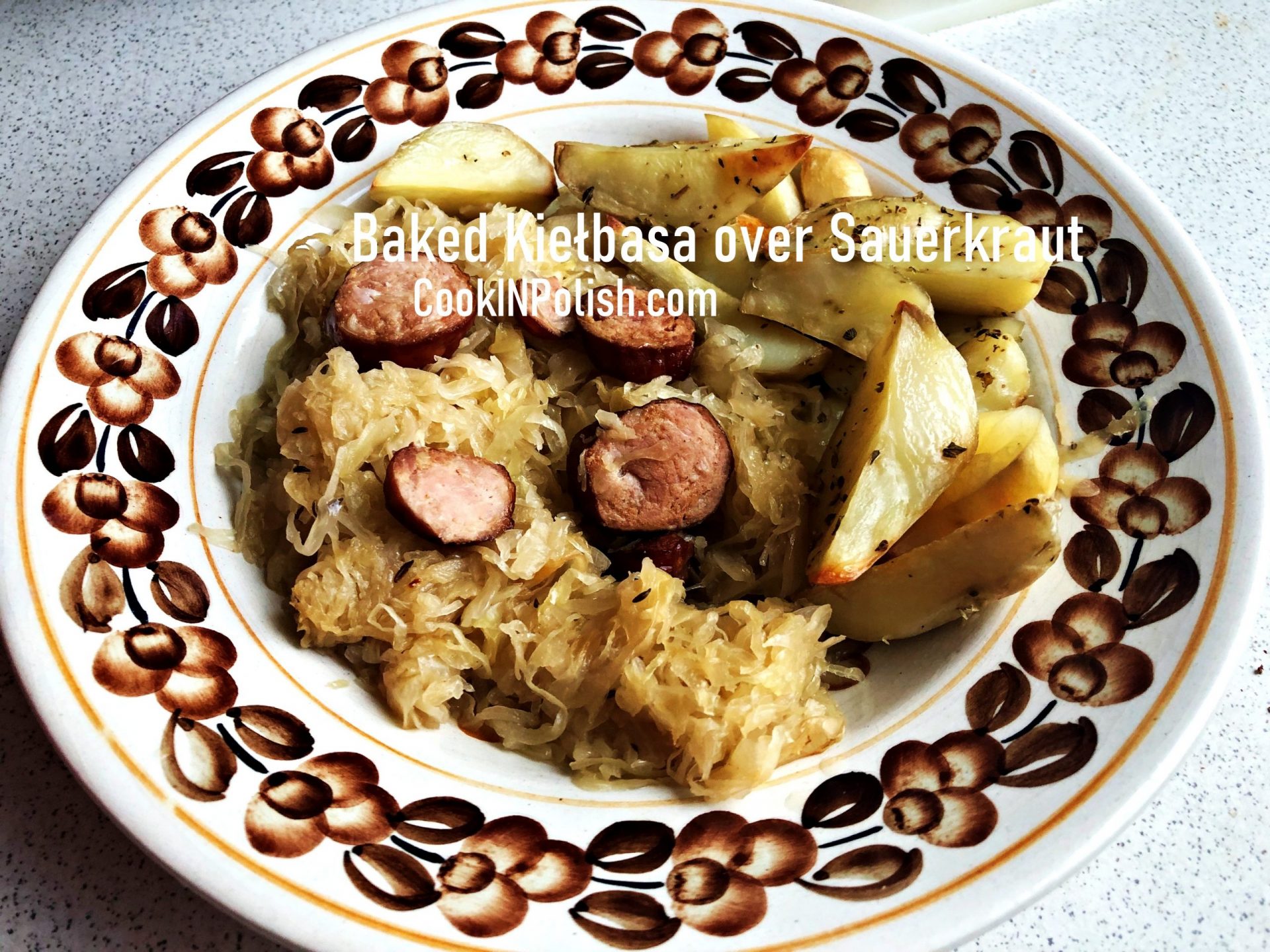 Polska Kiełbasa Zapiekana z Kapustą Kiszoną Polish Oven Roasted Sausage and Sauerkraut is a perfect idea for Autumn and…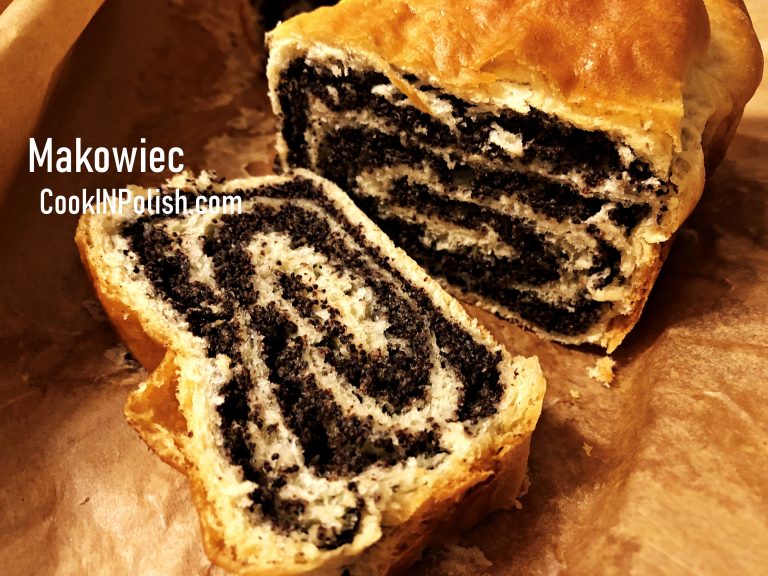 Makowiec Polish Poppy Seed Roll Makowiec is traditional Polish dessert, in my family we always have it for both:…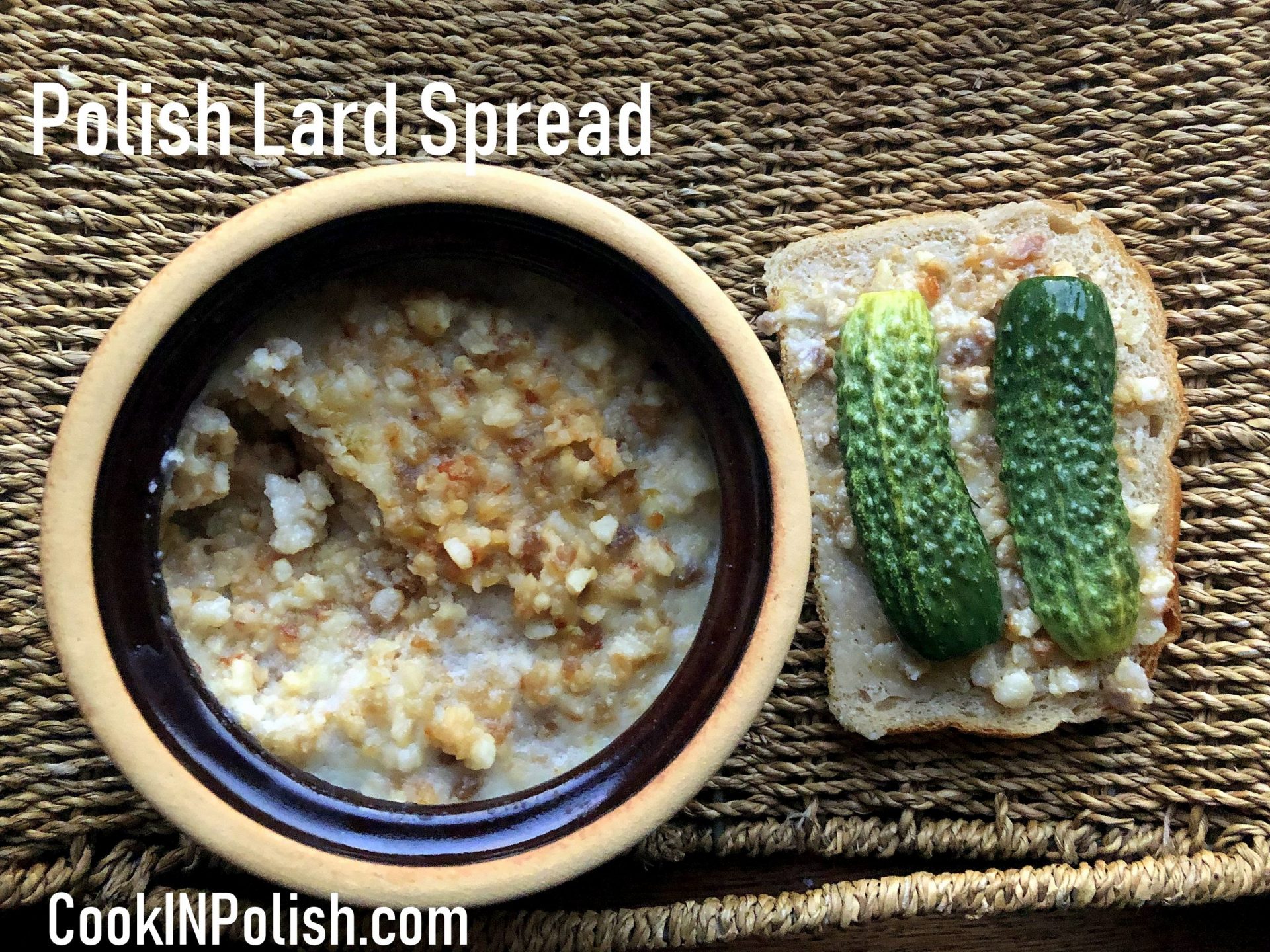 Smalczyk – Polish Pork Lard with Cracklings is made of pork fat, you need to agree: it is not…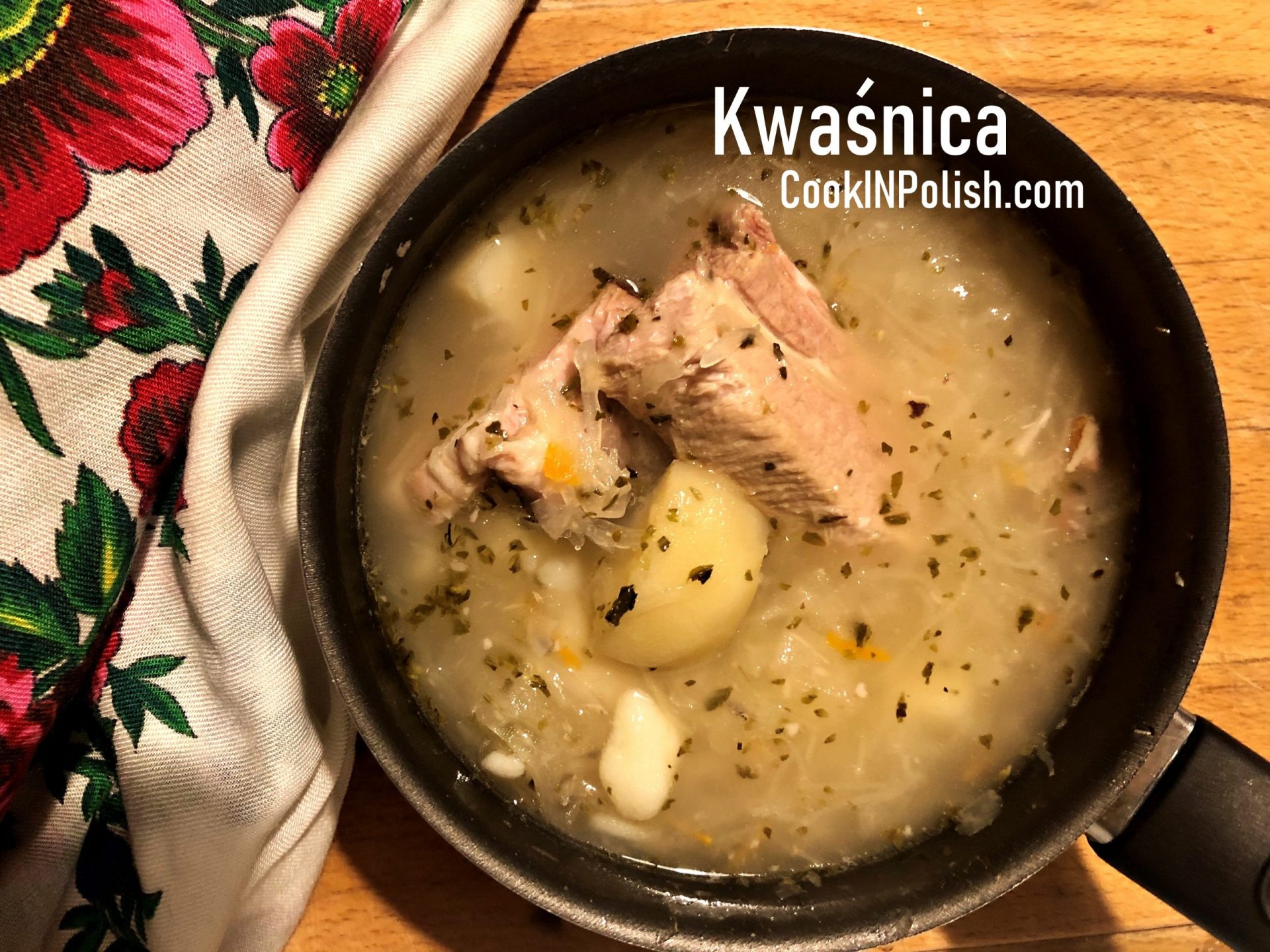 Kwaśnica [kvah-shnee-tsah] Winter school break in Poland has just finished. This year there was not much snow or almost…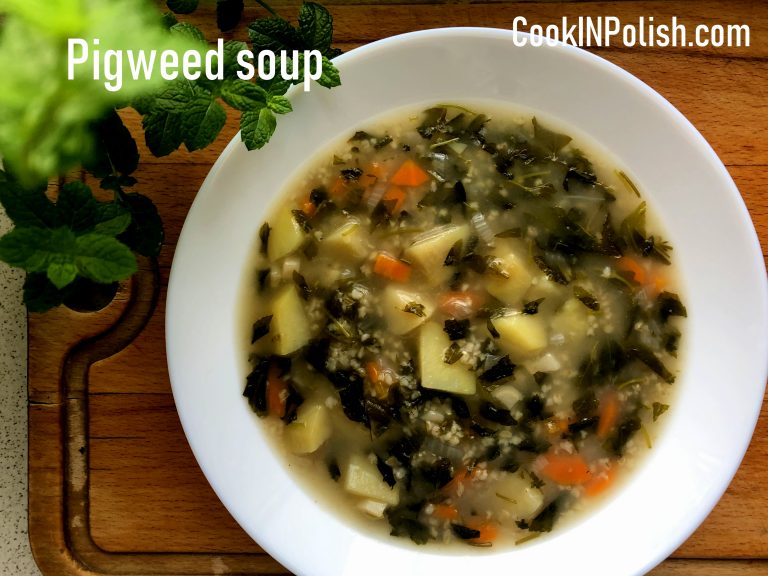 Zupa z Młodej Komosy Most of the farmers in Poland would say that Goosfoot is just a weed, quite…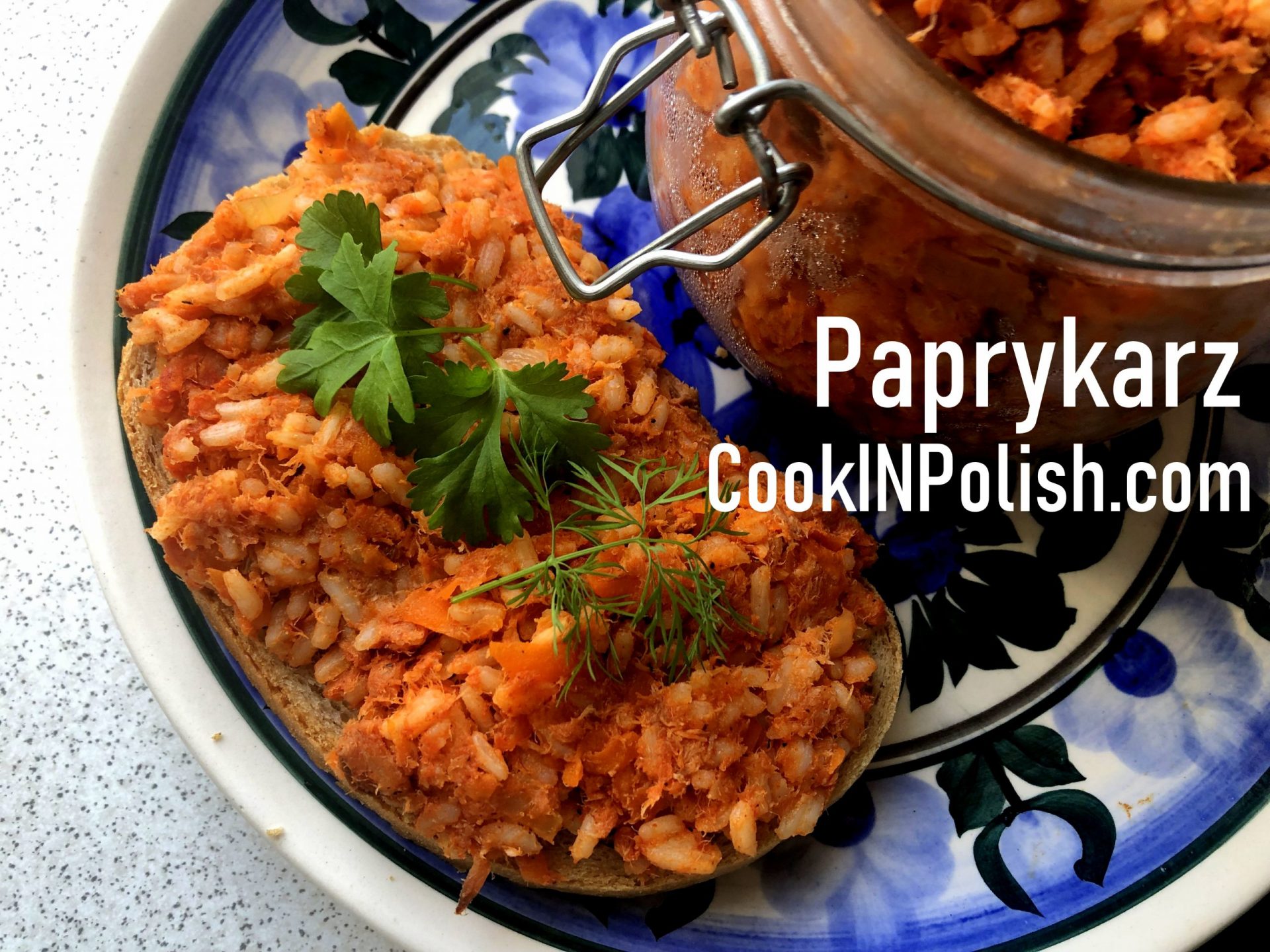 Few days ago I prepared Homemade Polish Paprykarz. In Poland during PRL you could buy Paprykarz Szczeciński, which was…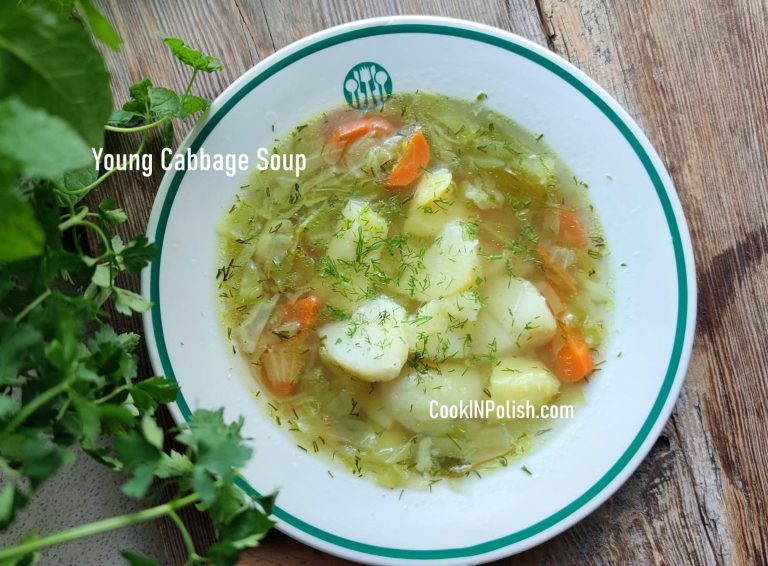 Young cabbage is sweet and delicate, it is cooking fast. It is not likely to give a stomach problems…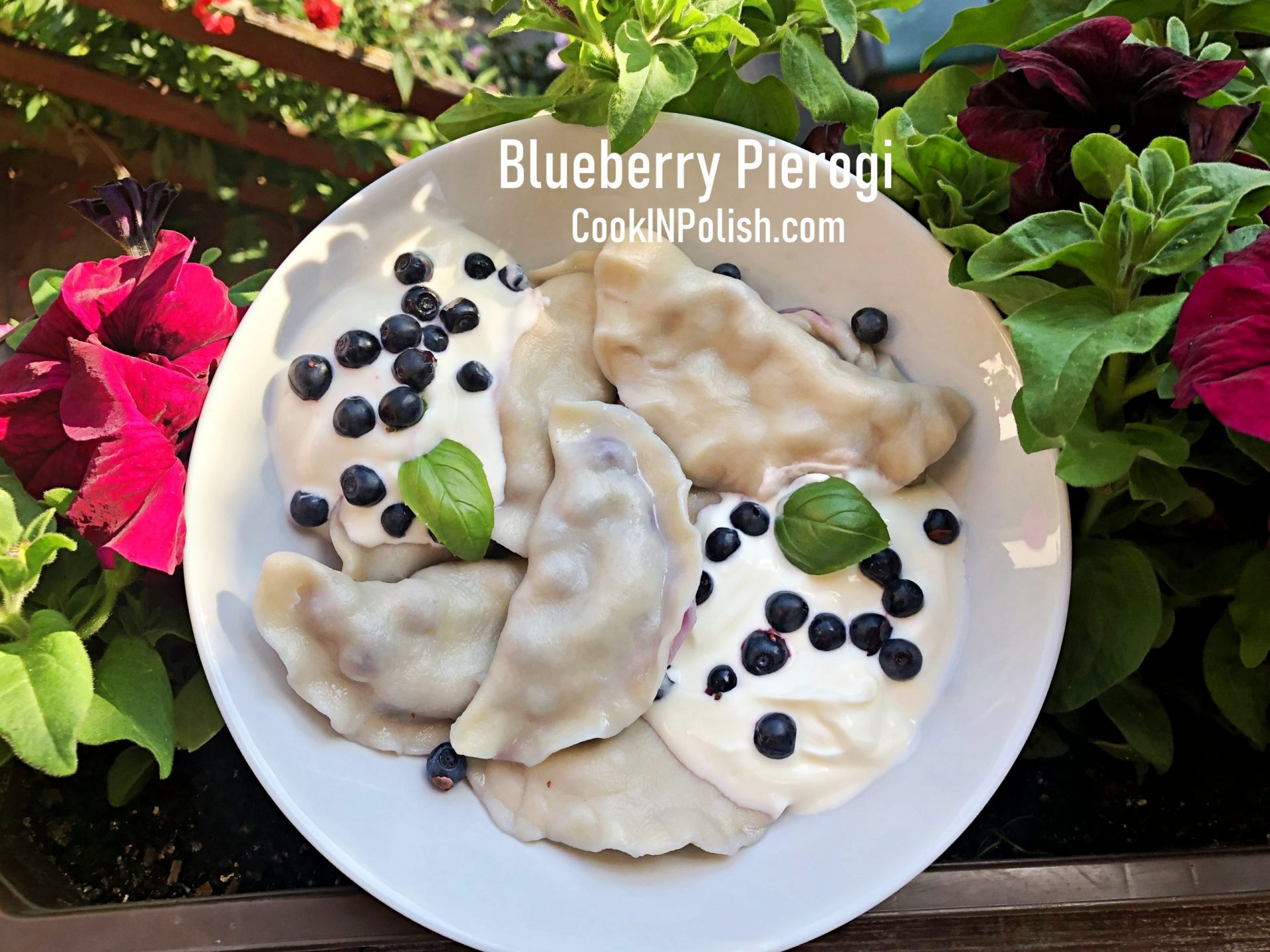 Polish Blueberry Dumplings Blueberry Pierogi is the best food in Summer, specially made from wild, picked in the forest…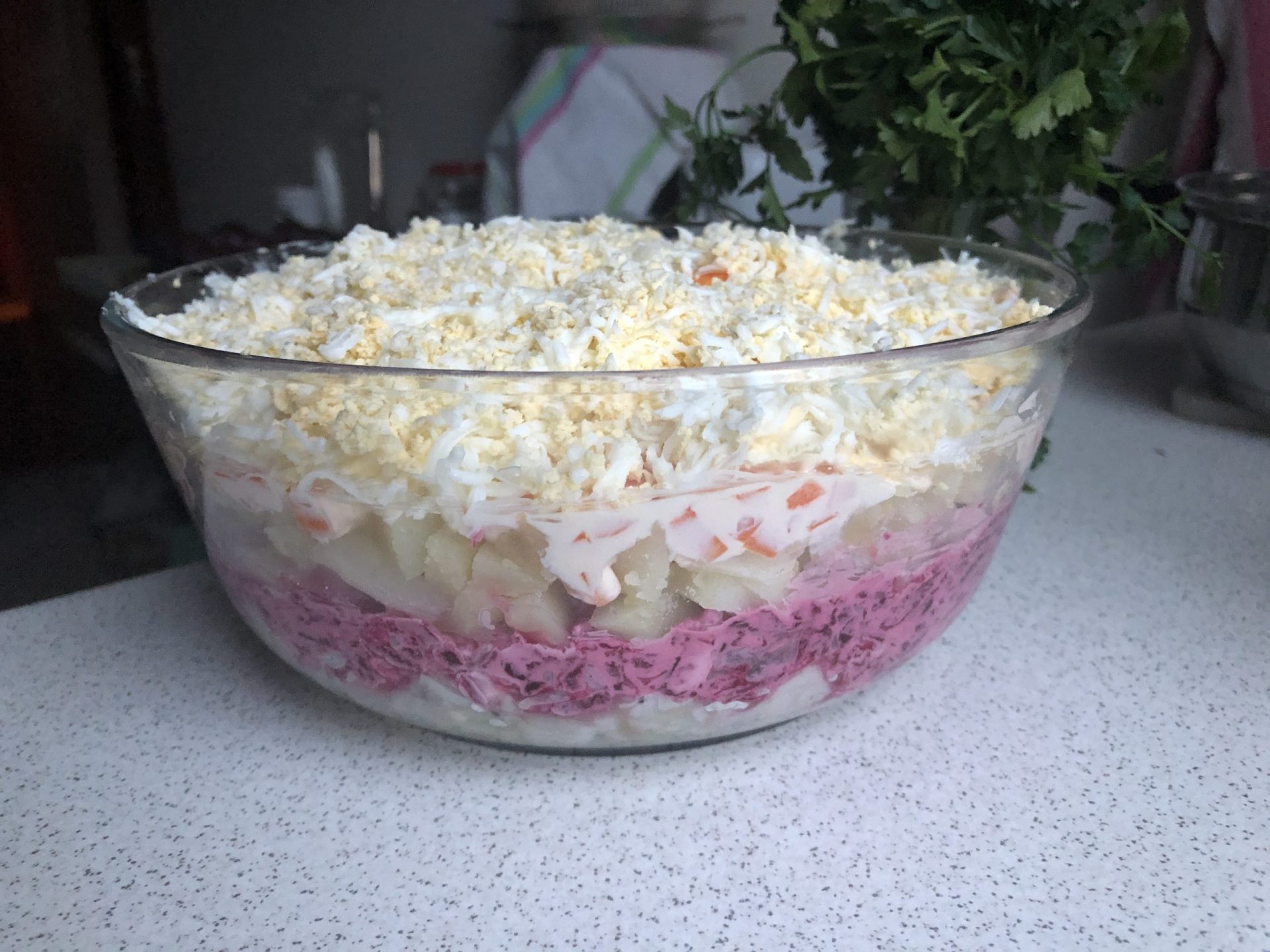 Śledzie pod pierzynką This herring salad has few layers of ingredients with herring on the bottom of it, that…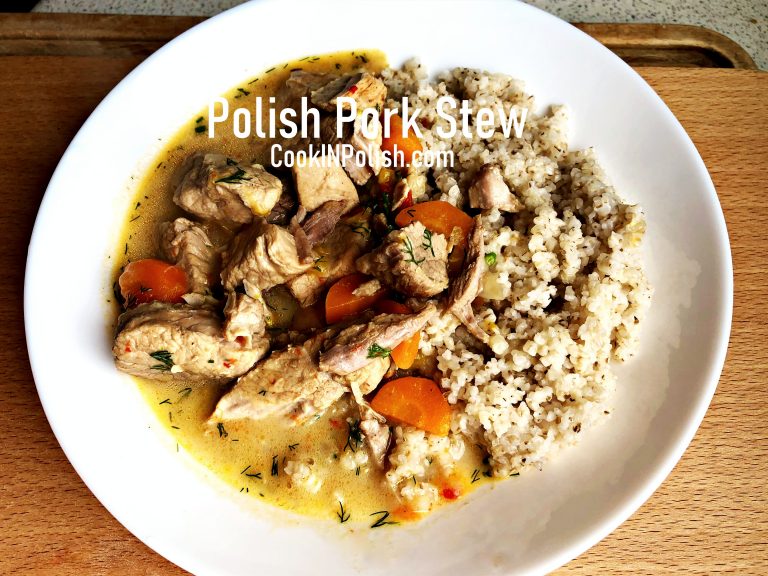 In Poland we love one pot dishes, just like this one: Polish Pork Stew. You invest your time once…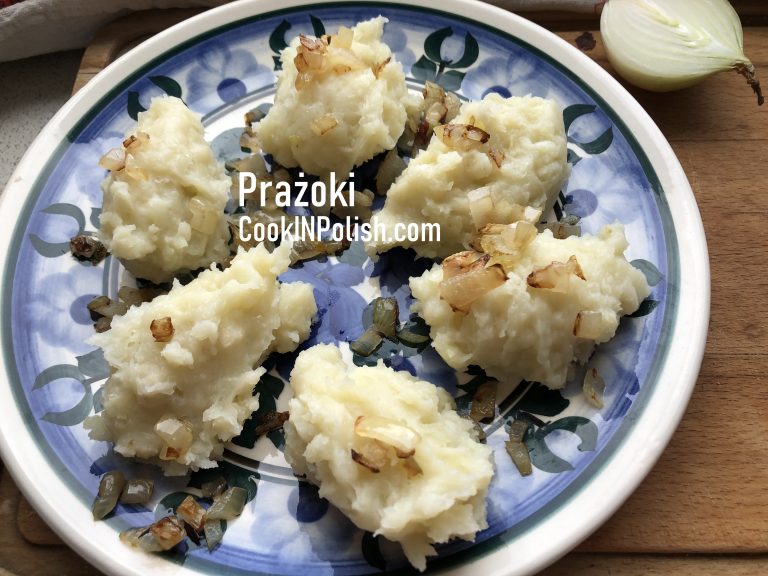 Mashed potato and flour Polish regional dish Prażoki is a dish made of cooked potatoes with the addition of…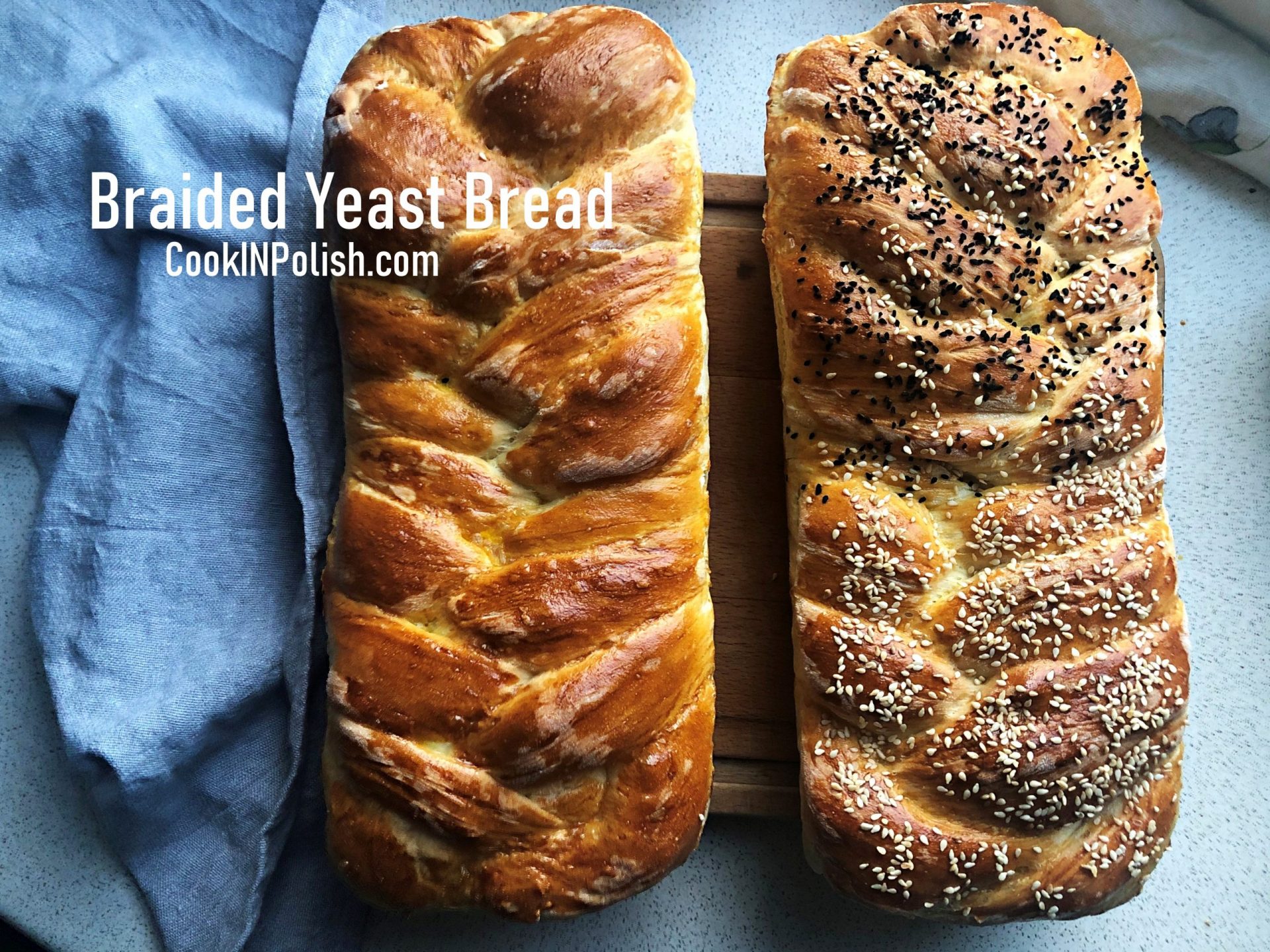 Pani Steciuk's Paska Recipe I love cooking according to old recipes, specially I like real recipes of real people….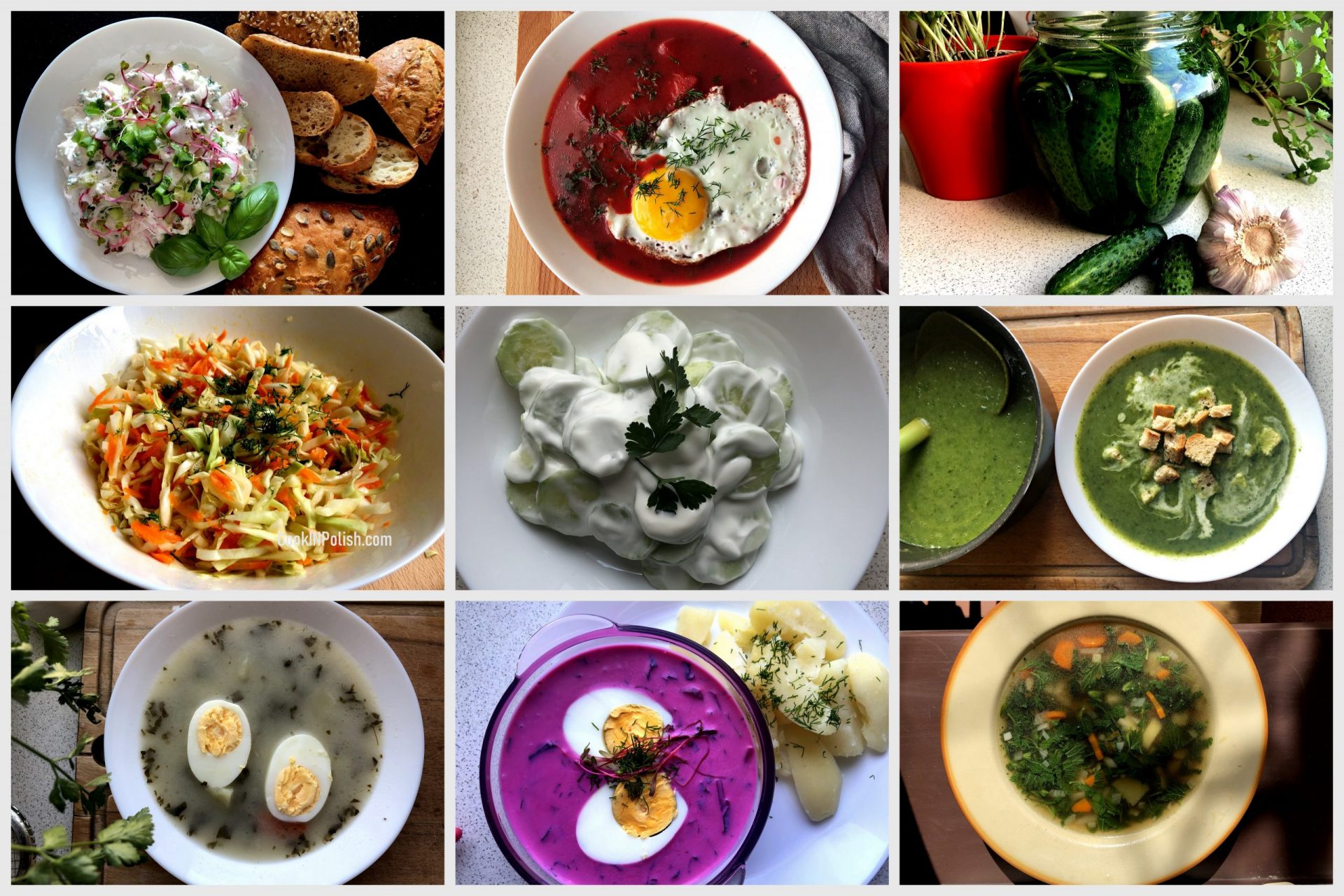 For me Spring in Poland has a flavor of fresh vegetables: dill, radish, beets, cucumbers, young cabbage and potatoes….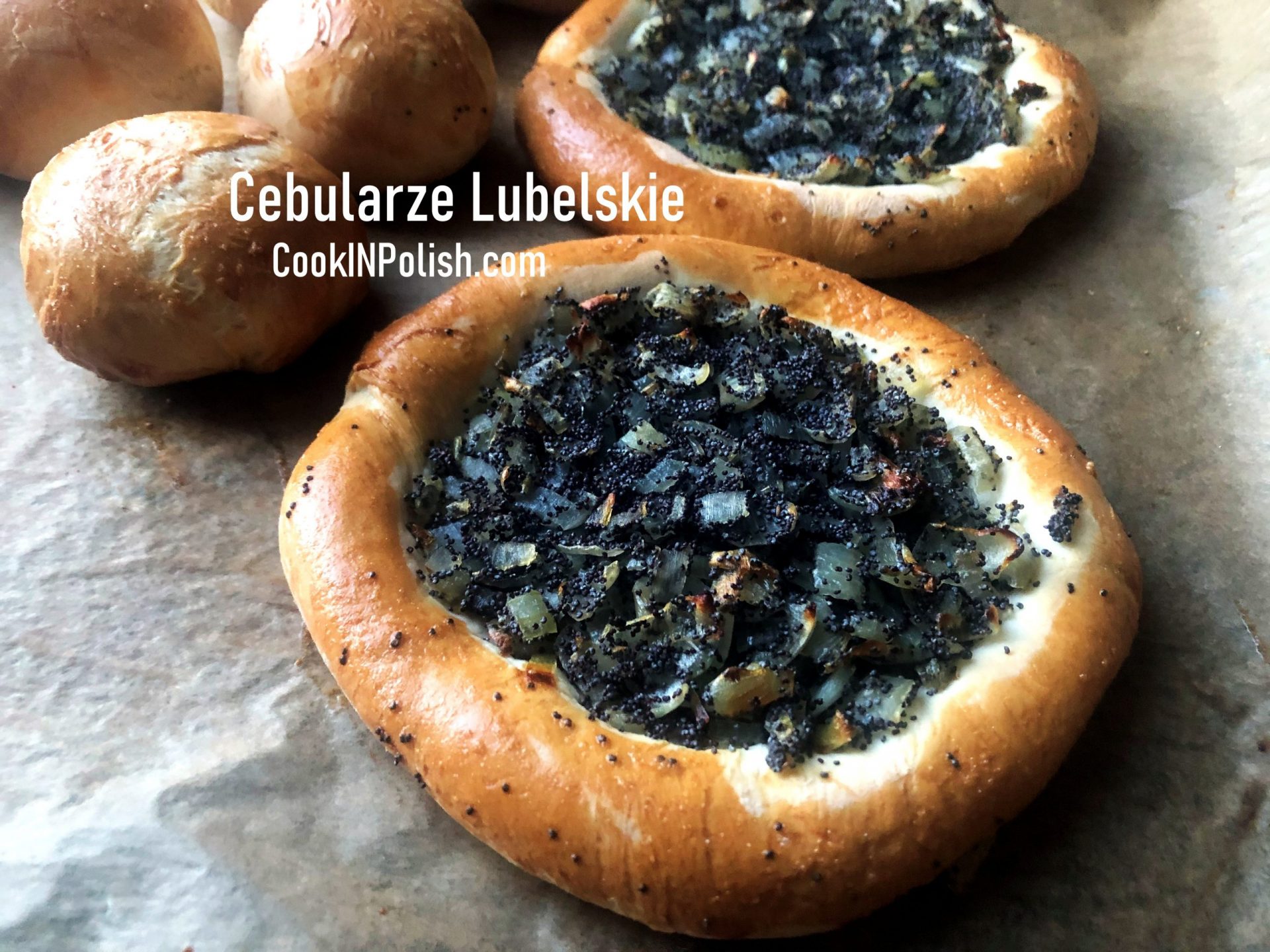 In two weeks we are going to visit Lublin. Each time we are going for holidays we try to…