New Recipes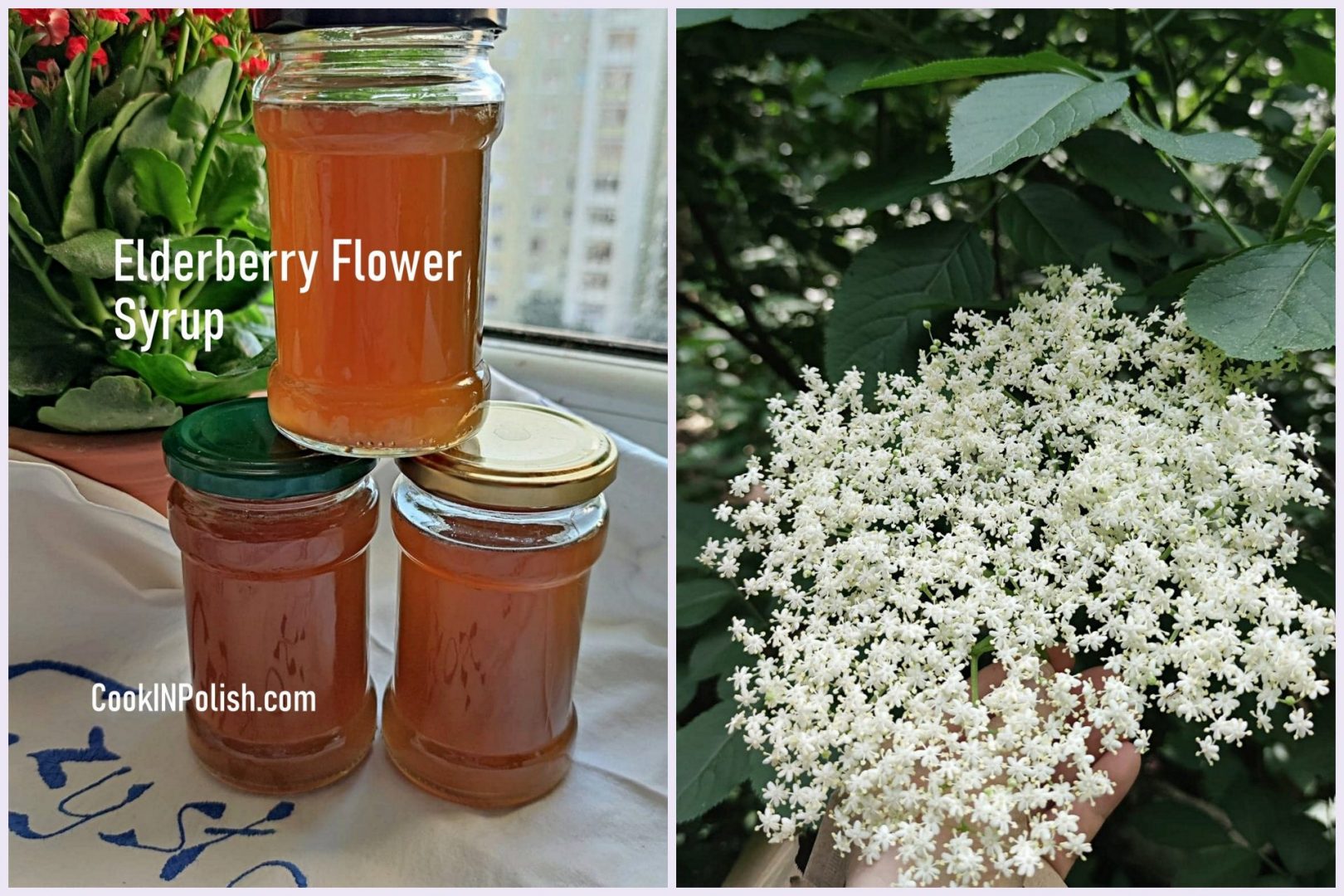 Both elderberry and elderflowers have amazing health benefits. They are a natural remedy for cough, cold and help to…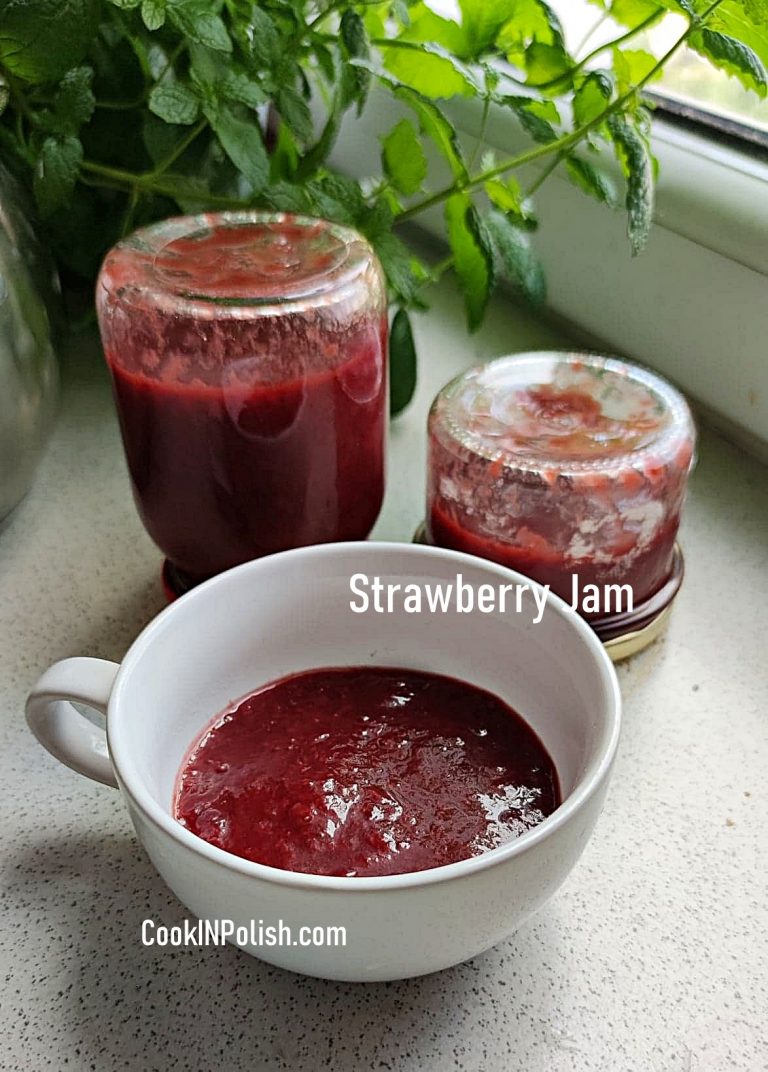 Strawberries got much cheaper, as they are in full season. To preserve this deliciousness for Winter, I made Polish…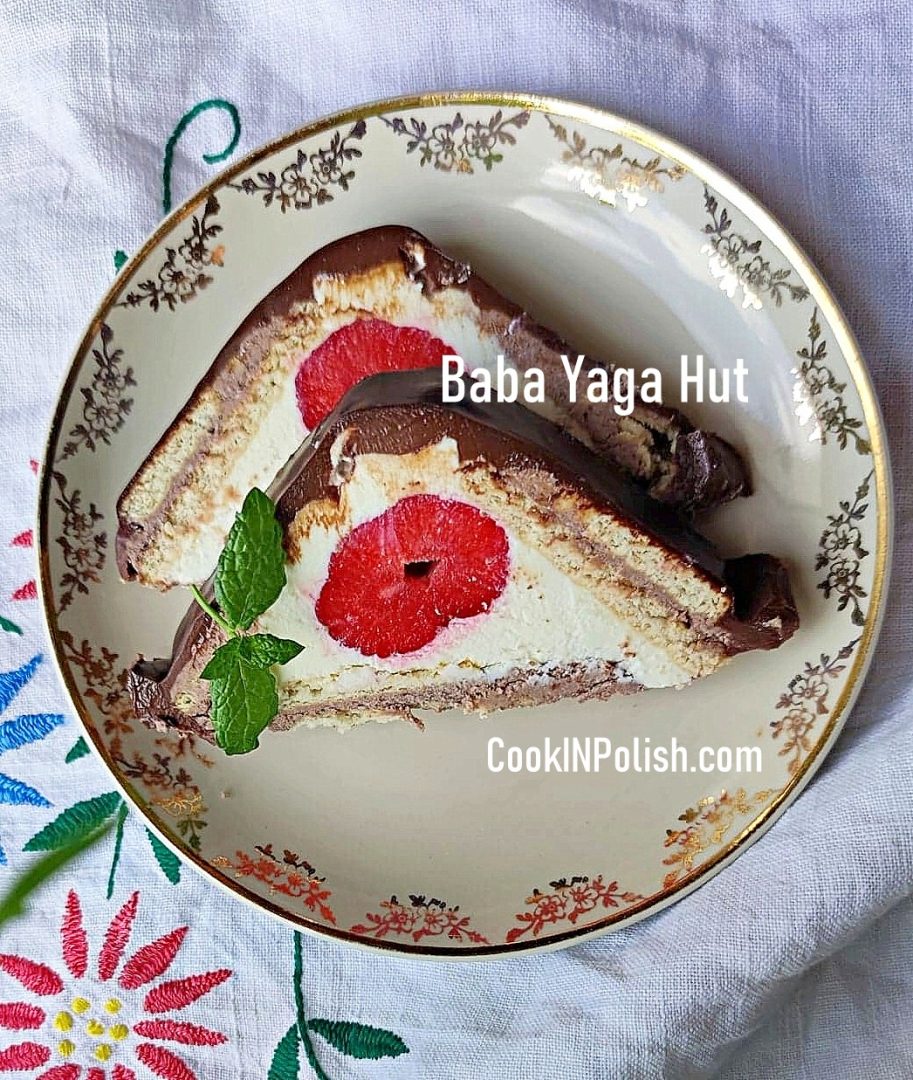 Hut of Baba Yaga cake is a dessert that my Mom made in my childhood. Now it's not so…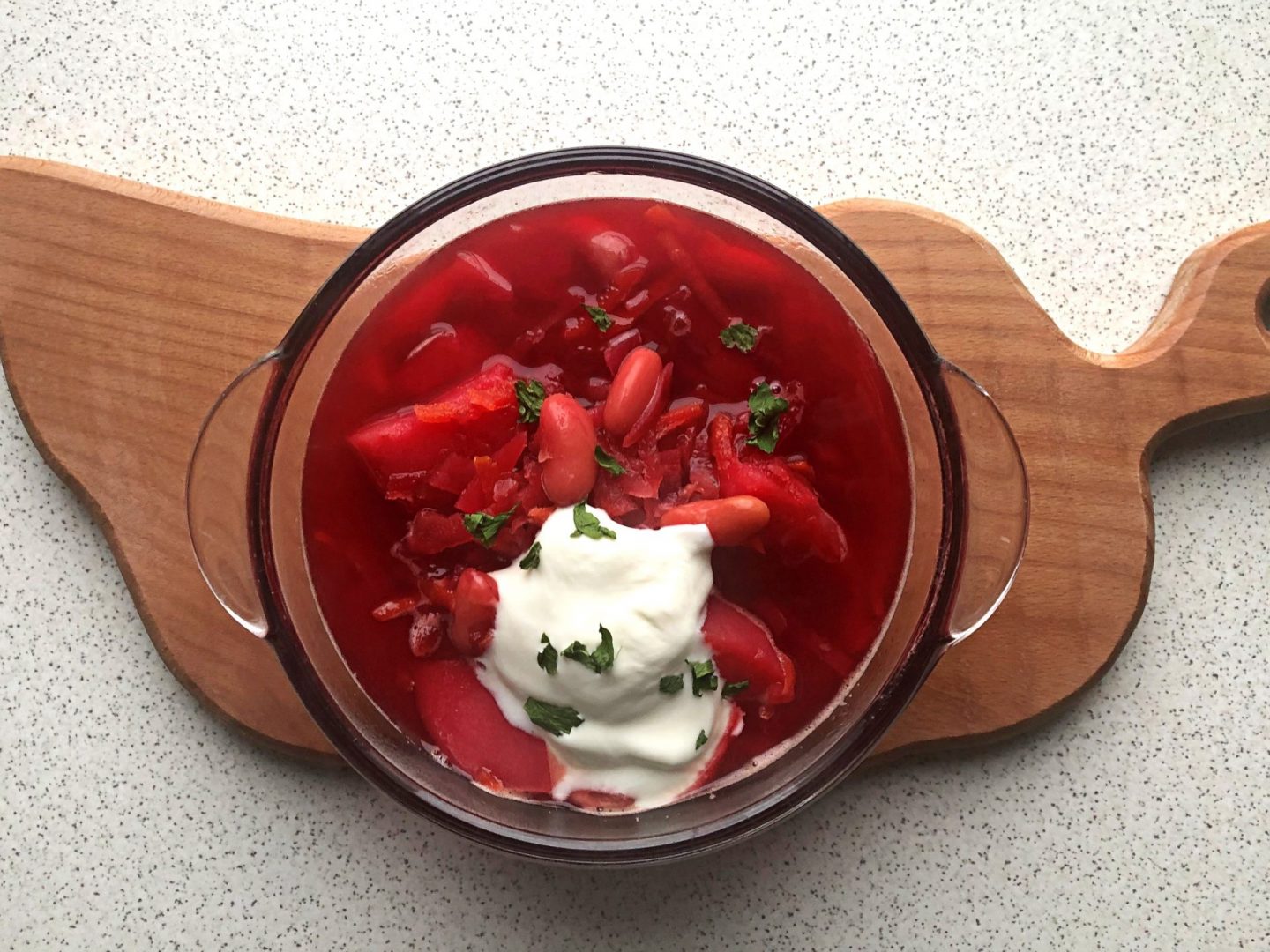 Barszcz Ukraiński This is my mom's version of Barszcz Ukraiński. Polish Ukrainian Borscht is probably more Polish than Ukrainian,…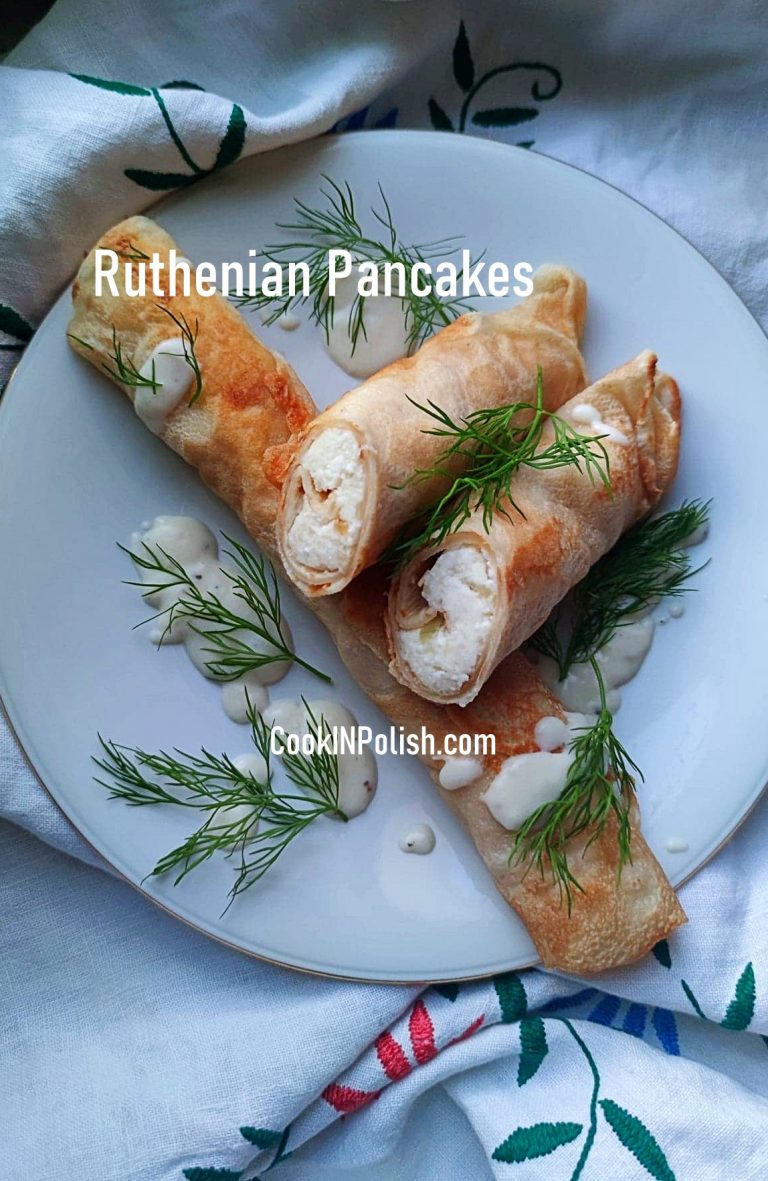 If you like Ruthenian Pierogi you'd love Ruthenian Pancakes! Half that work needed, yet the taste is so good….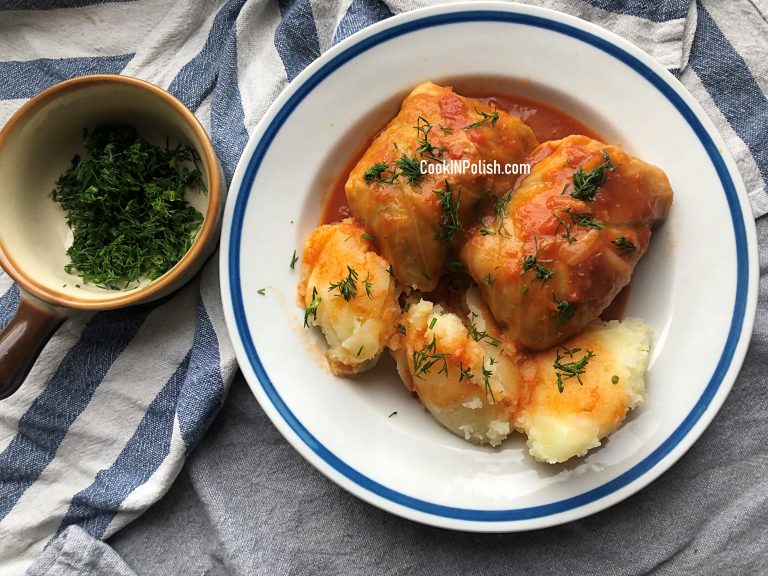 Cabbage rolls are a staple on Polish tables and next to pierogi they are one of the most popular…
Most Popular Recipes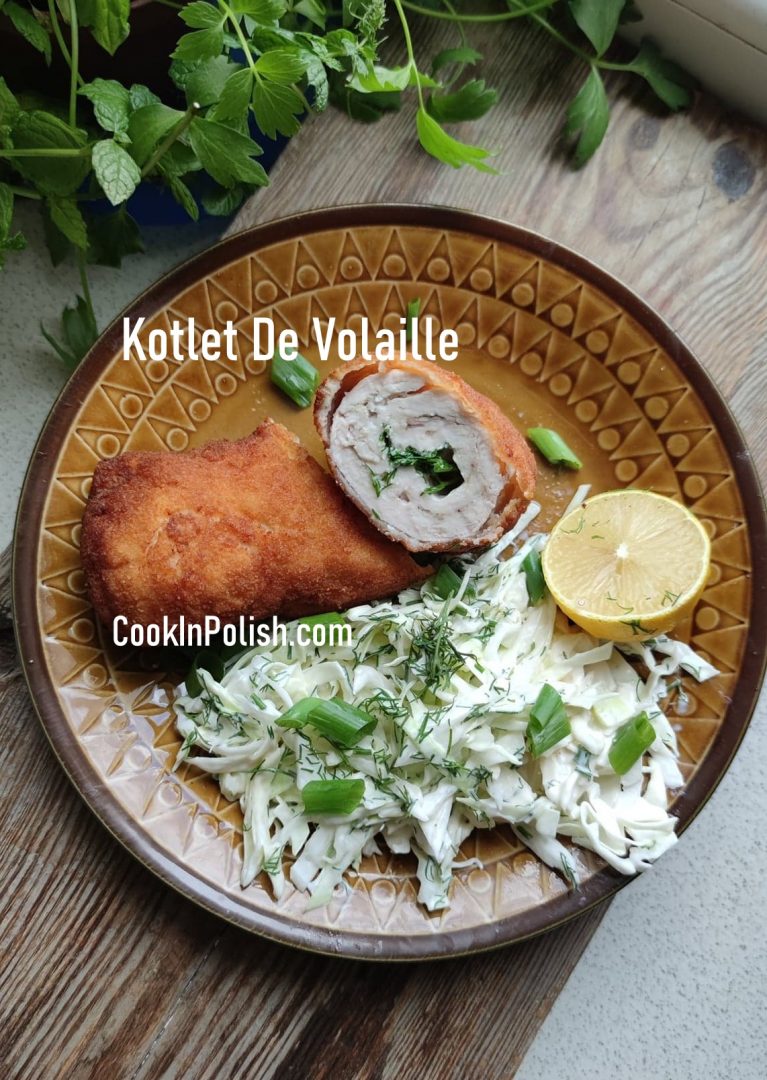 Polish Style Kotlet De Volaille Chicken De Volaille is a delicious dish, in Poland it is often served on…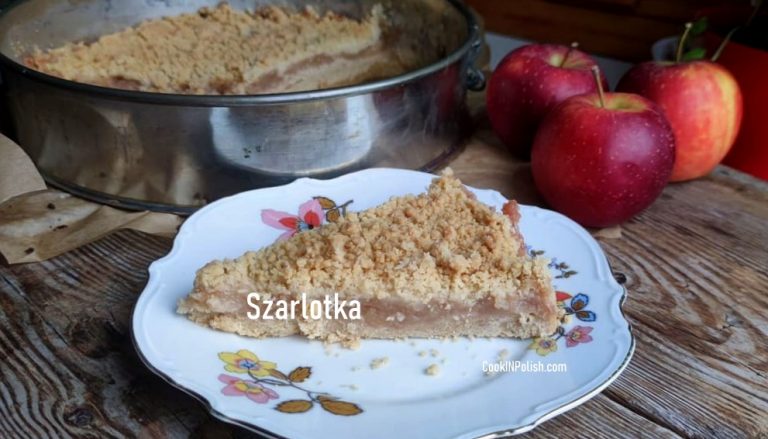 I love the flavor of Polish Apple Crumble – Szarlotka in my house – buttery, with a bit of…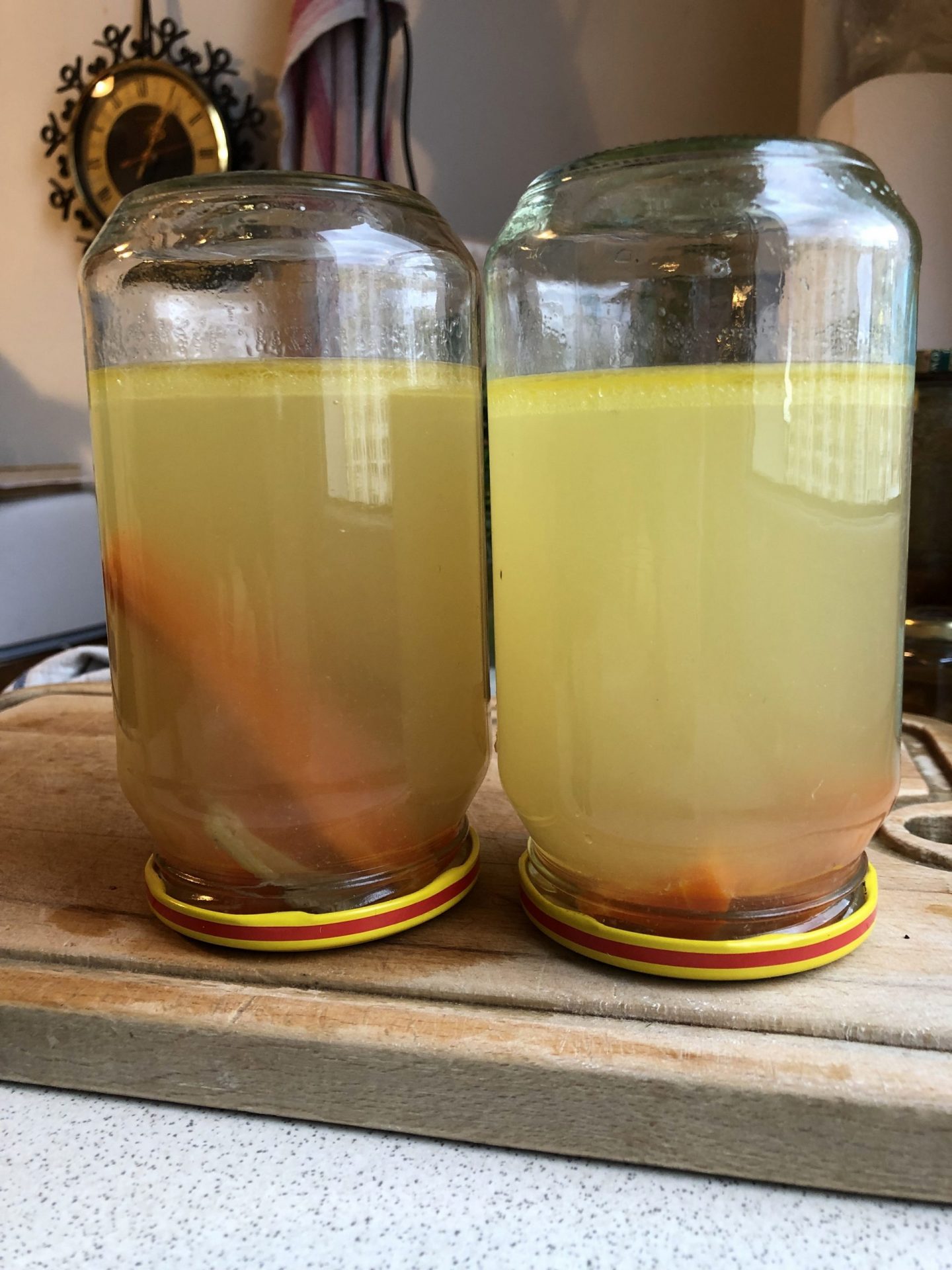 If you are preparing chicken stock, you can quite easily make some more for future use. I usually buy…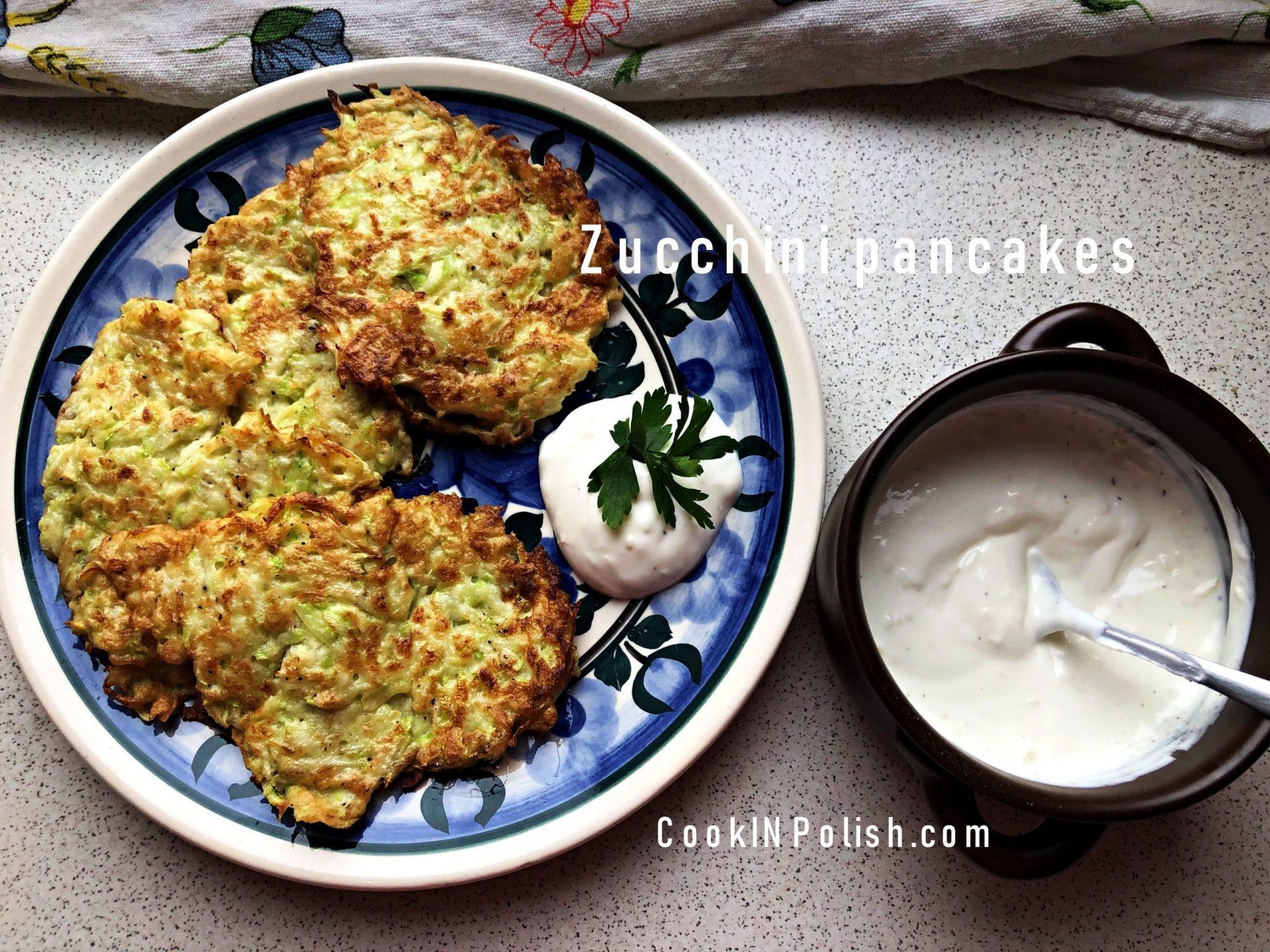 A season for zucchinis is long, you can get it fresh and full of flavor for the whole Summer…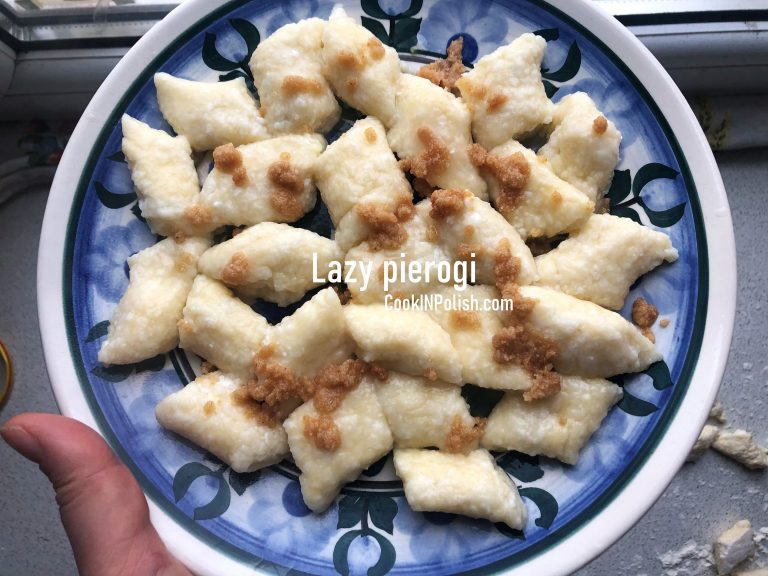 Leniwe pierogi, leniwe kluski Lazy pierogi are a treat to many Polish kids. They are delicate in texture, they…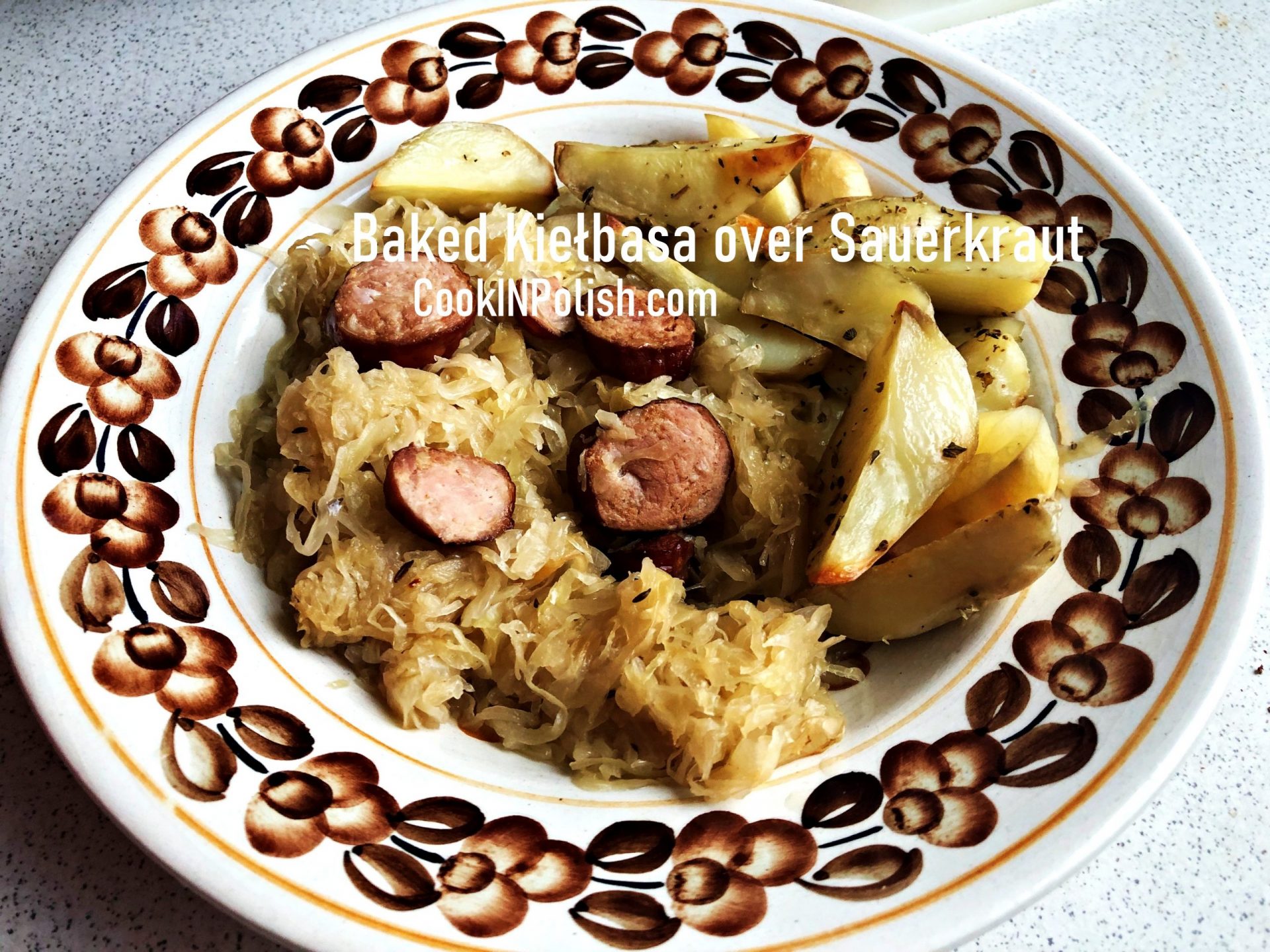 Polska Kiełbasa Zapiekana z Kapustą Kiszoną Polish Oven Roasted Sausage and Sauerkraut is a perfect idea for Autumn and…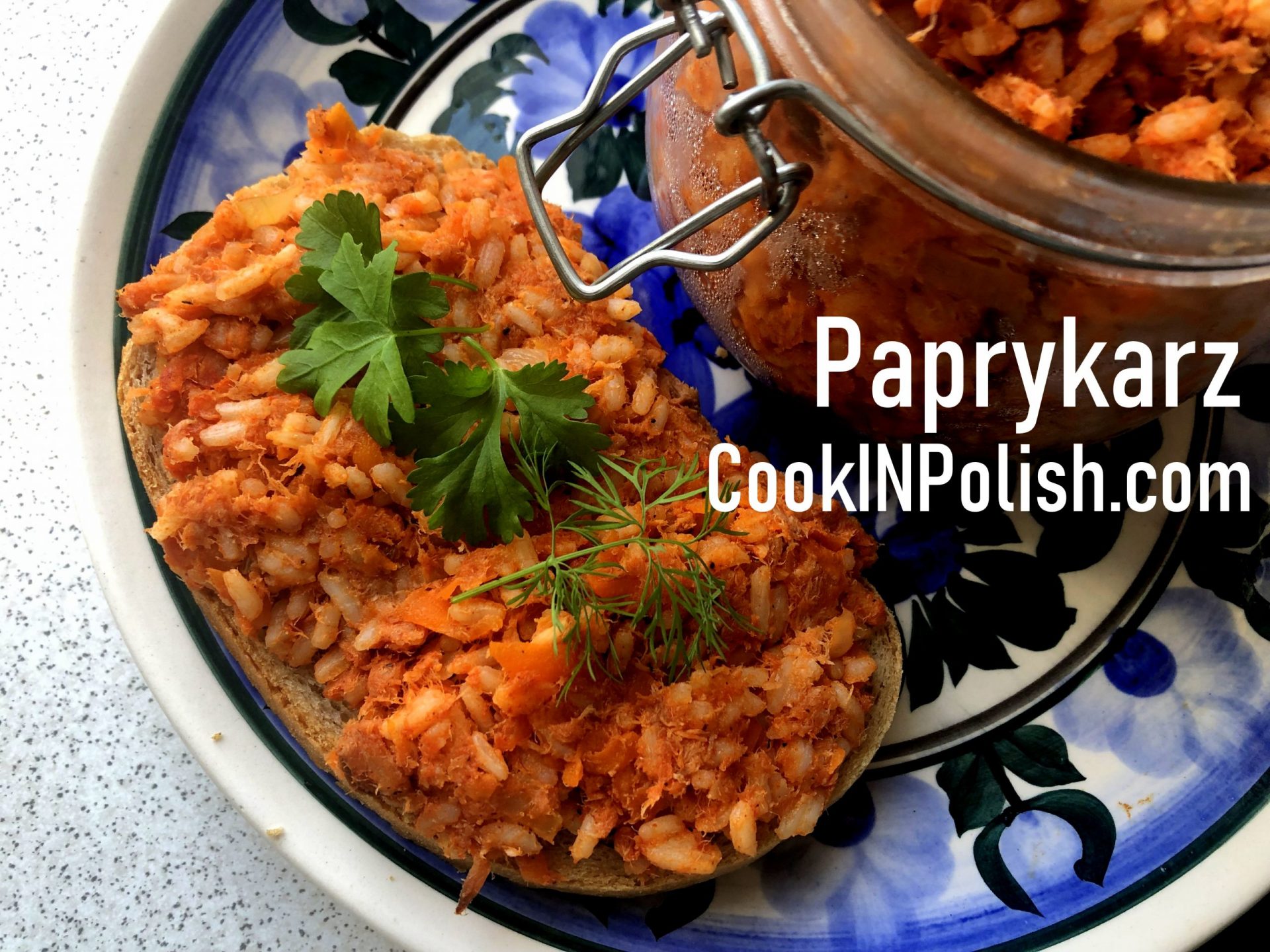 Few days ago I prepared Homemade Polish Paprykarz. In Poland during PRL you could buy Paprykarz Szczeciński, which was…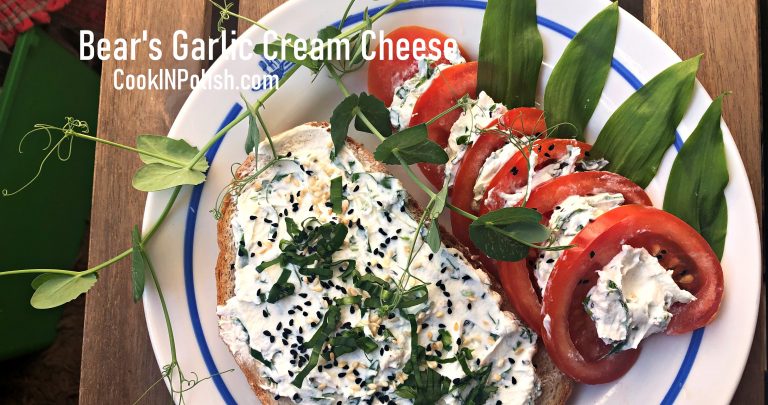 Early spring is the only time in the year when you can obtain fresh bear's garlic (also called ramps…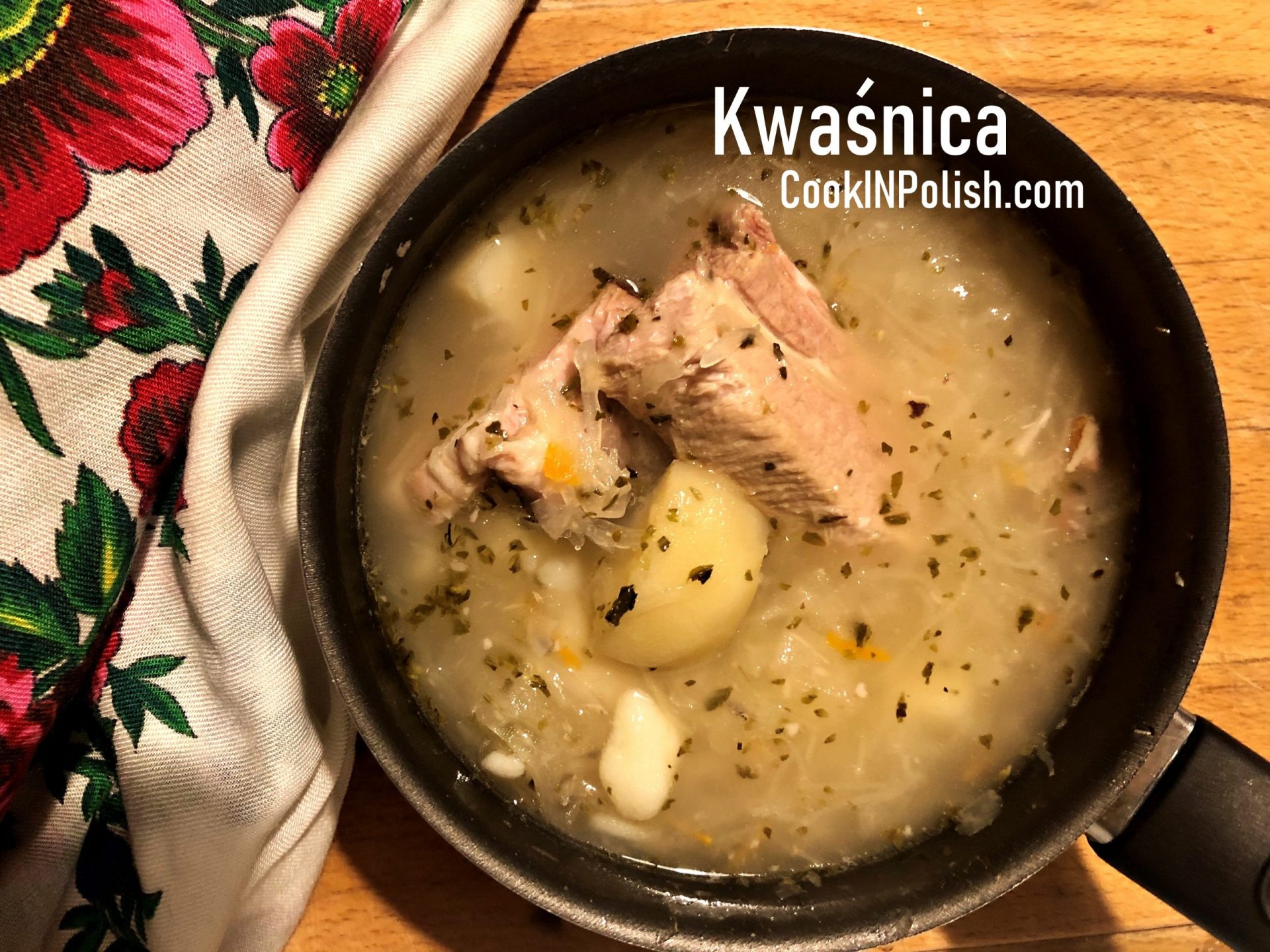 Kwaśnica [kvah-shnee-tsah] Winter school break in Poland has just finished. This year there was not much snow or almost…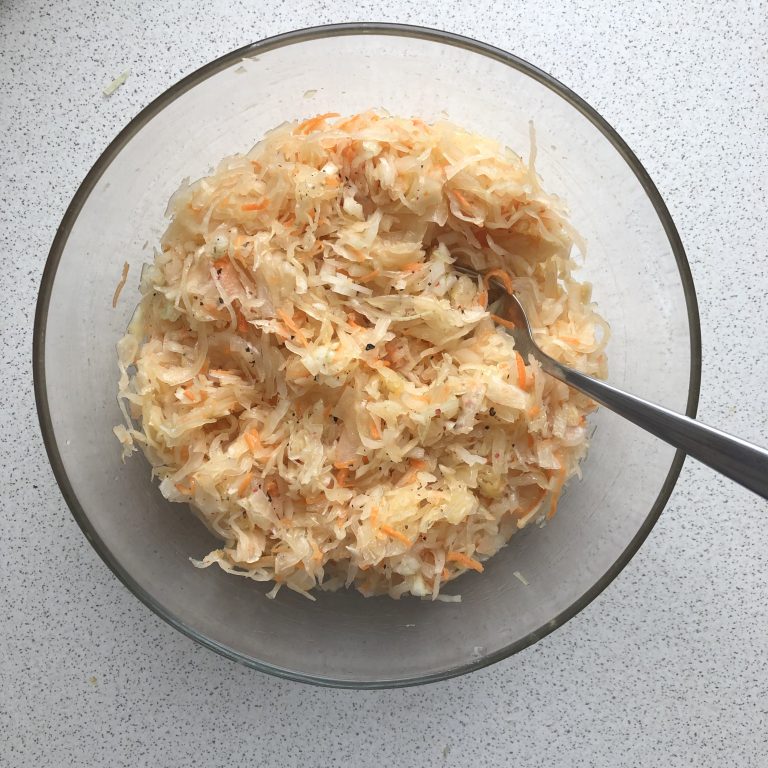 Kapusta Kiszona Sauerkraut Salad is a great immune support during autumn and winter, is a source of vitamins and…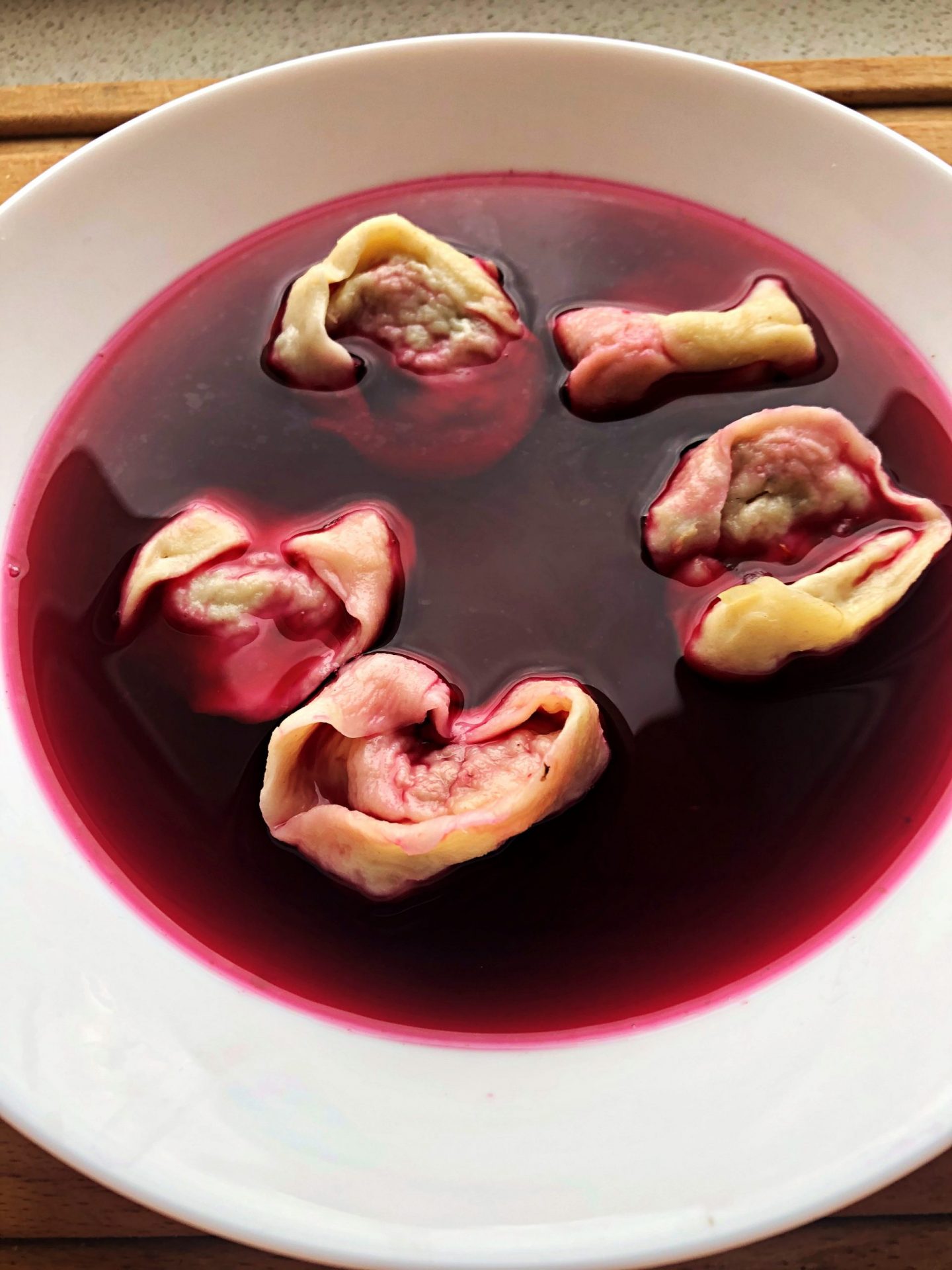 Small Dumplings with Sauerkraut and Wild Mushrooms Uszka for Borscht are perfect for Christmas Eve to be served with…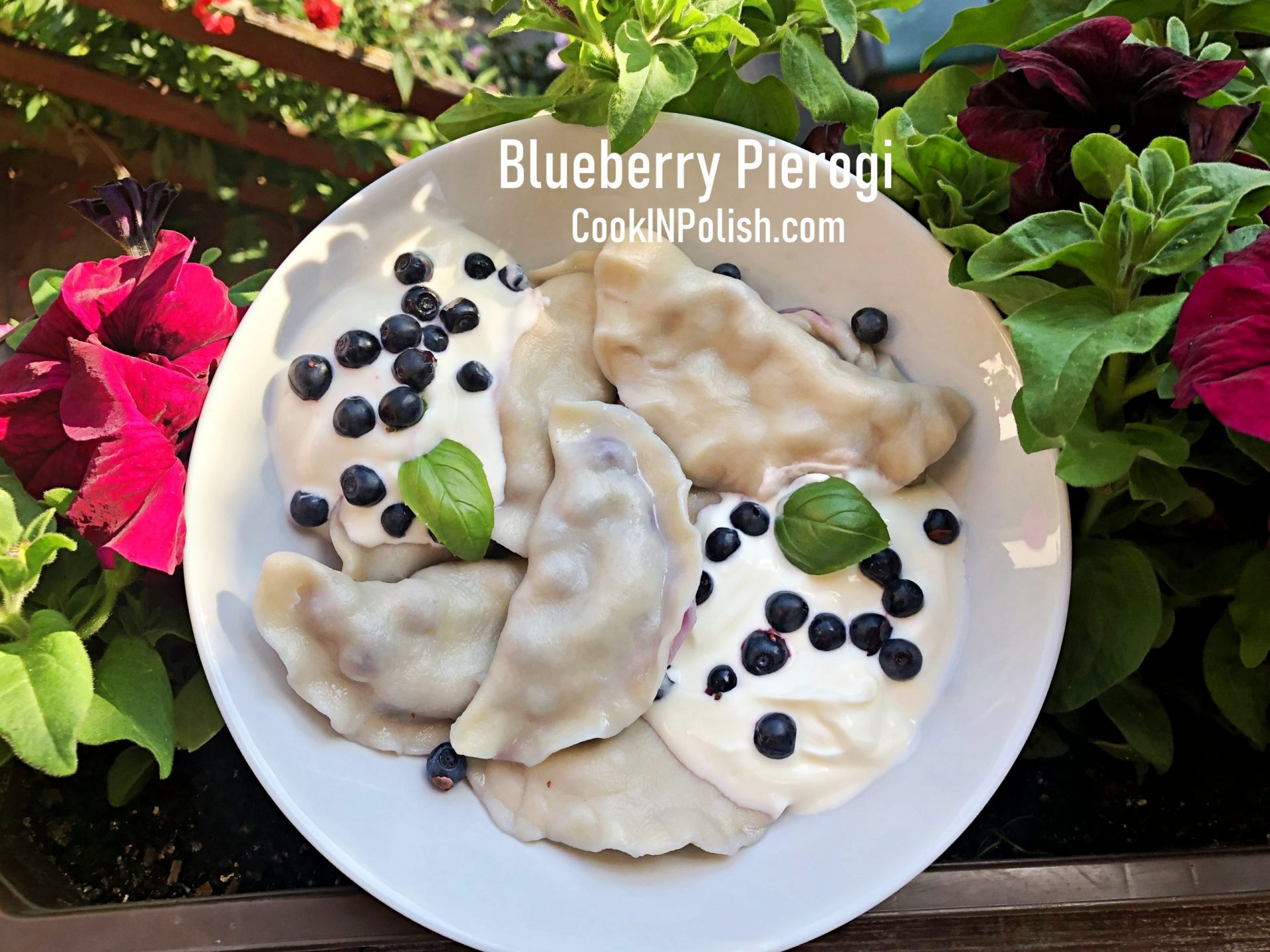 Polish Blueberry Dumplings Blueberry Pierogi is the best food in Summer, specially made from wild, picked in the forest…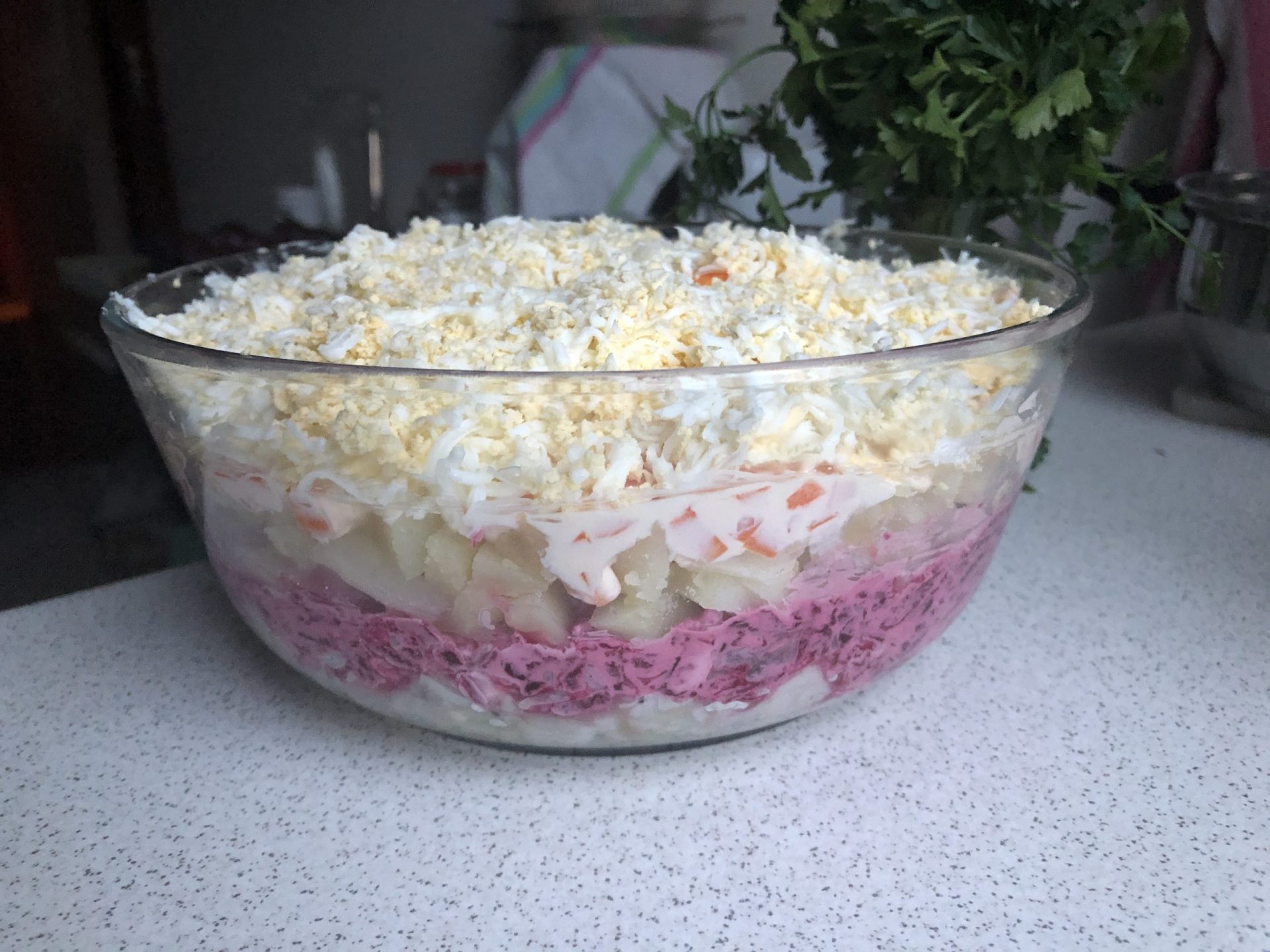 Śledzie pod pierzynką This herring salad has few layers of ingredients with herring on the bottom of it, that…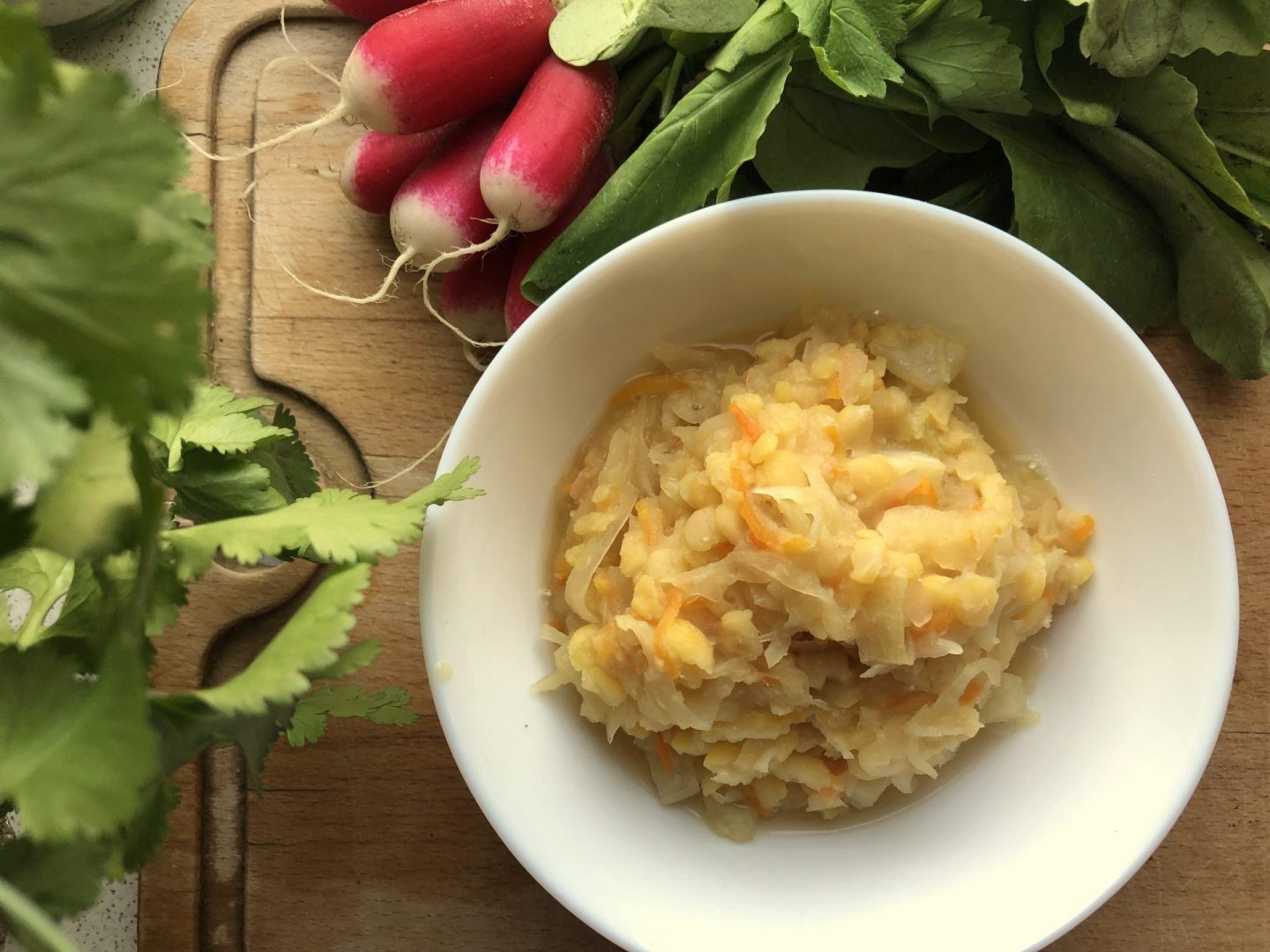 Groch z kapustą Phrase "peas and cabbage" in Polish common language is defined as mixing two things which do…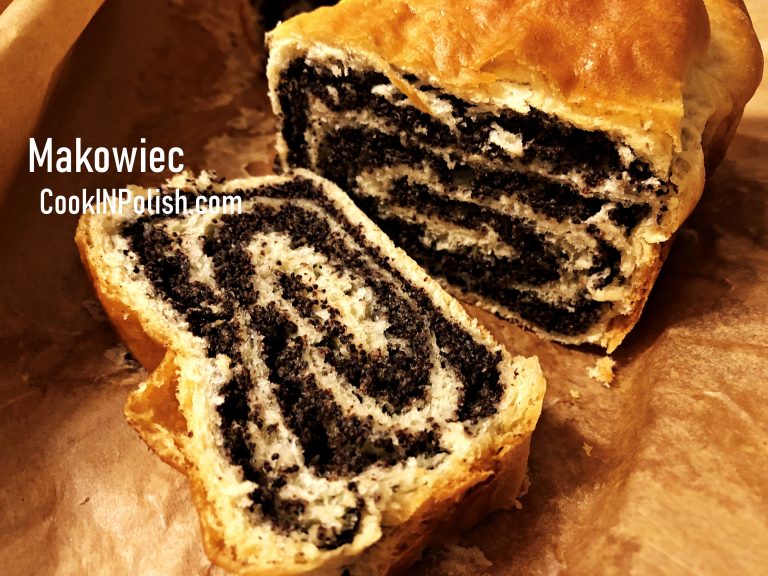 Makowiec Polish Poppy Seed Roll Makowiec is traditional Polish dessert, in my family we always have it for both:…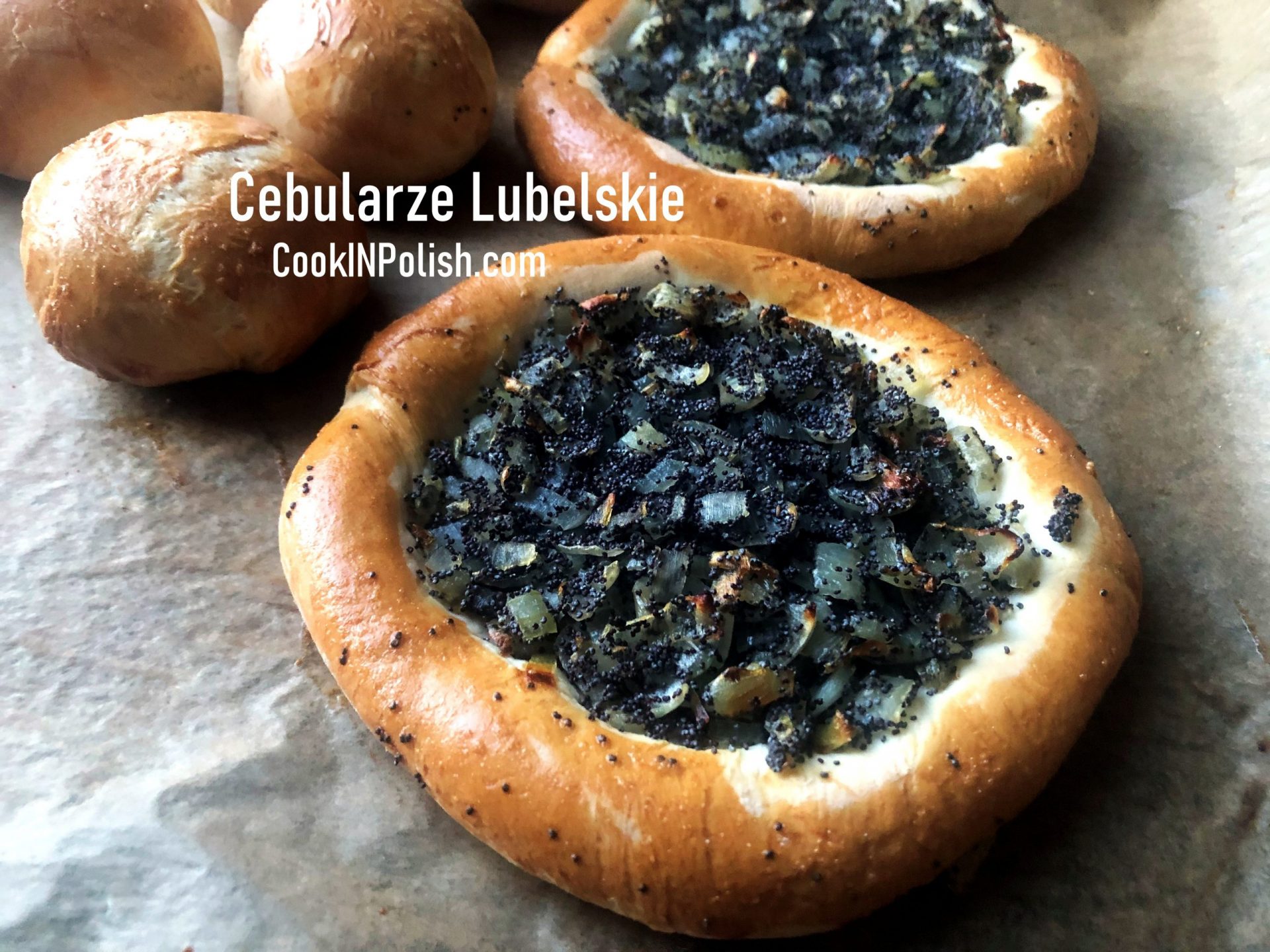 In two weeks we are going to visit Lublin. Each time we are going for holidays we try to…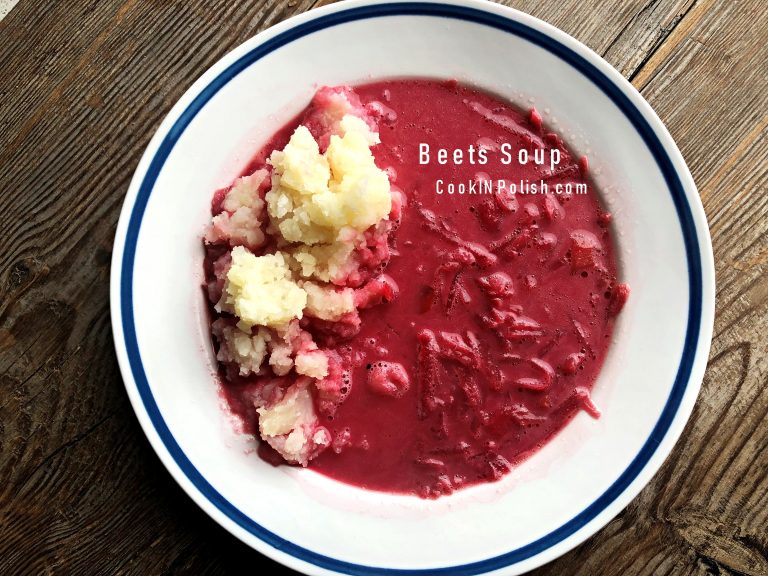 Usual everyday Polish Beet Soup is what I remember my Grandma Emilka was cooking every second Friday. The color…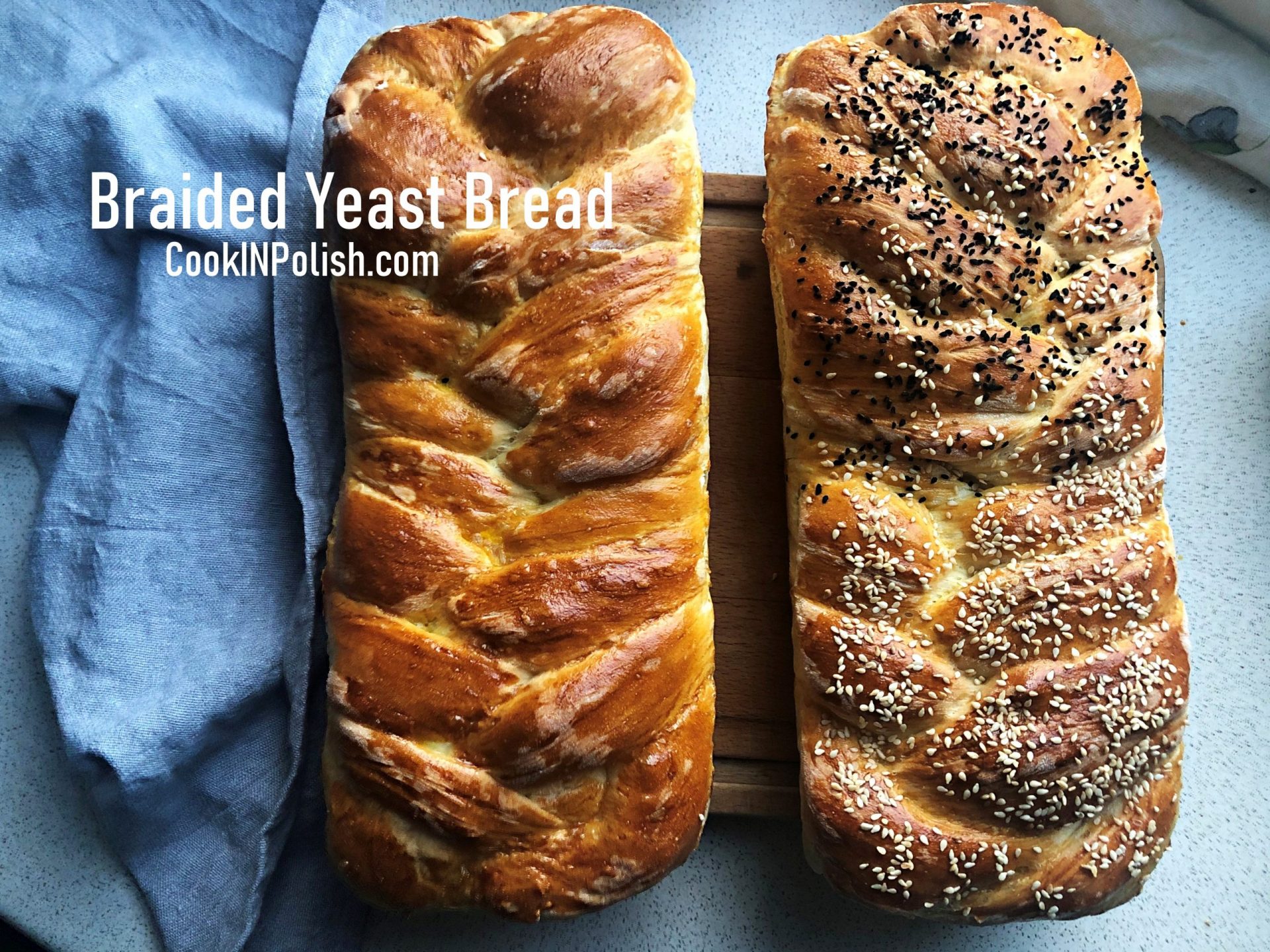 Pani Steciuk's Paska Recipe I love cooking according to old recipes, specially I like real recipes of real people….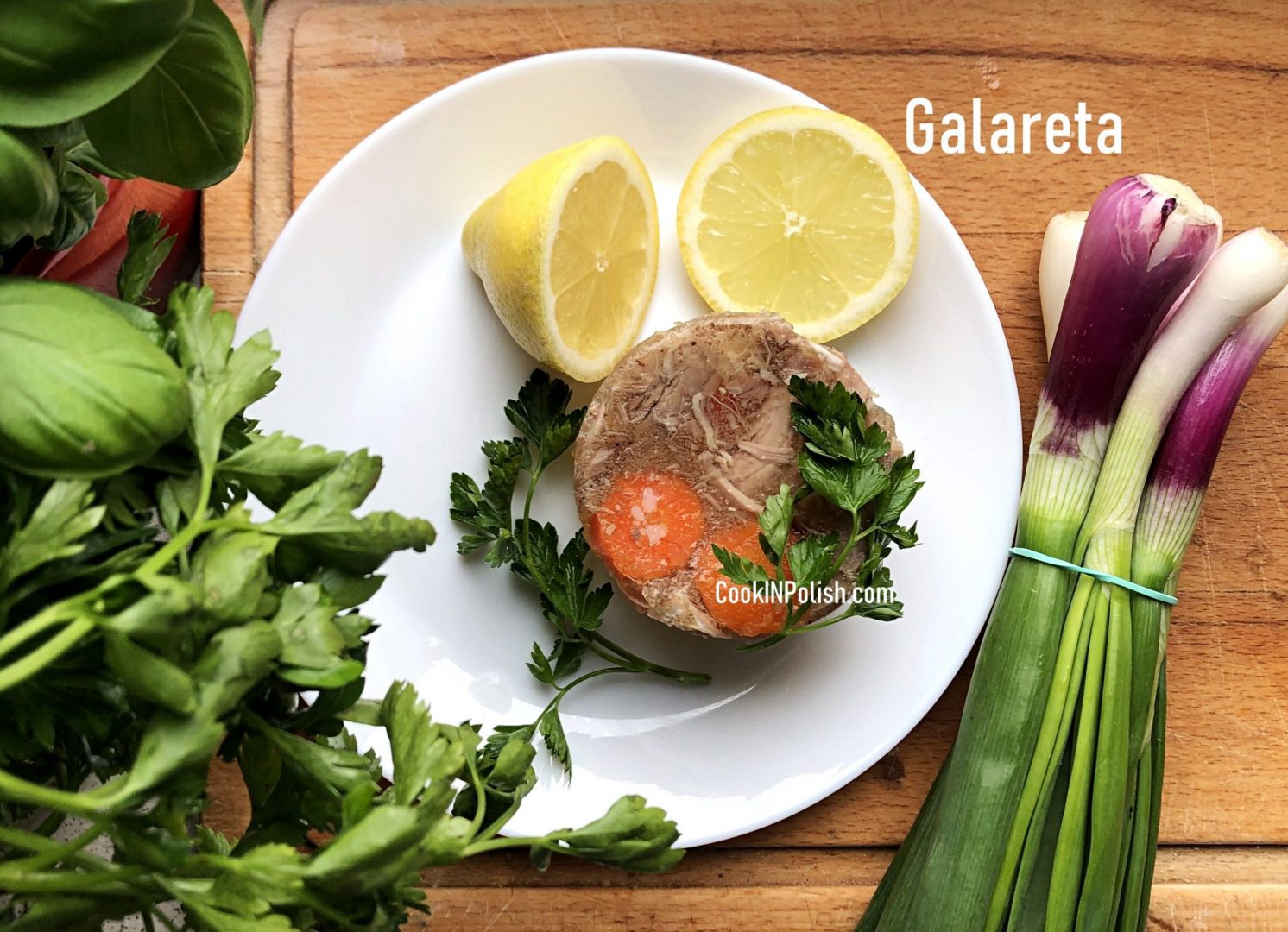 Galareta, Zimne Nogi, Zimne Nóżki, Studzienina, Nóżki w Galarecie, Galert All of the names above have the same meaning,…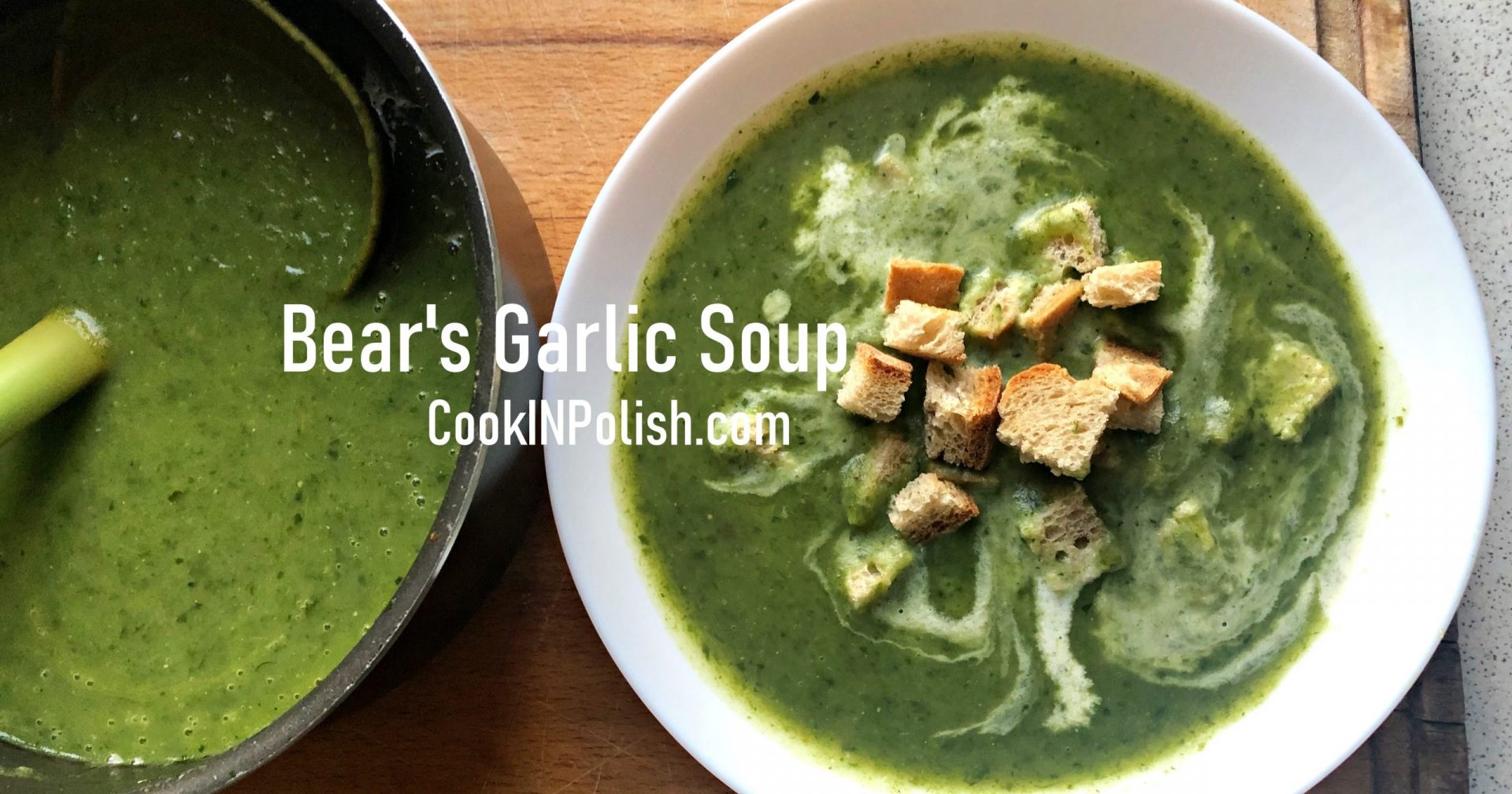 Bear's Garlic Creamy Soup is a full of vitamins Spring soup. A season for bear's garlic (which can be…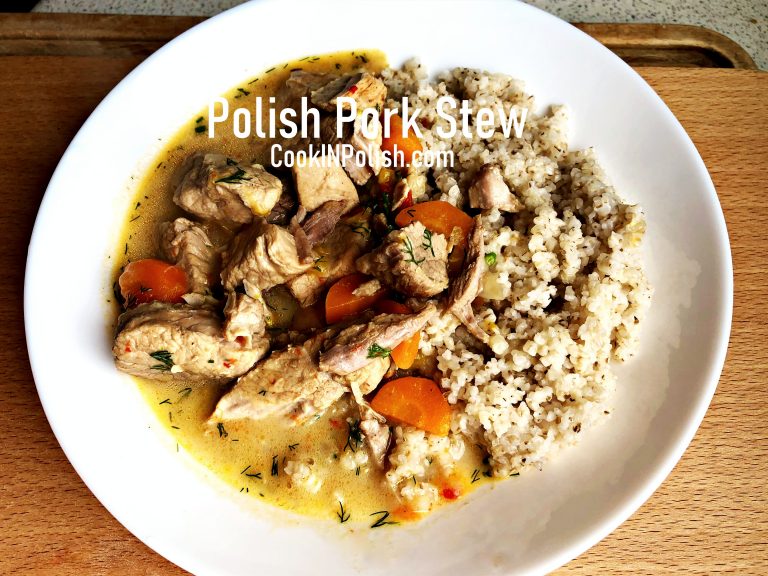 In Poland we love one pot dishes, just like this one: Polish Pork Stew. You invest your time once…