Potato pie is official regional dish of Podlasie: Norther- Easter part of Poland. It is filling and delicious, if you want less calories- avoid bacon:)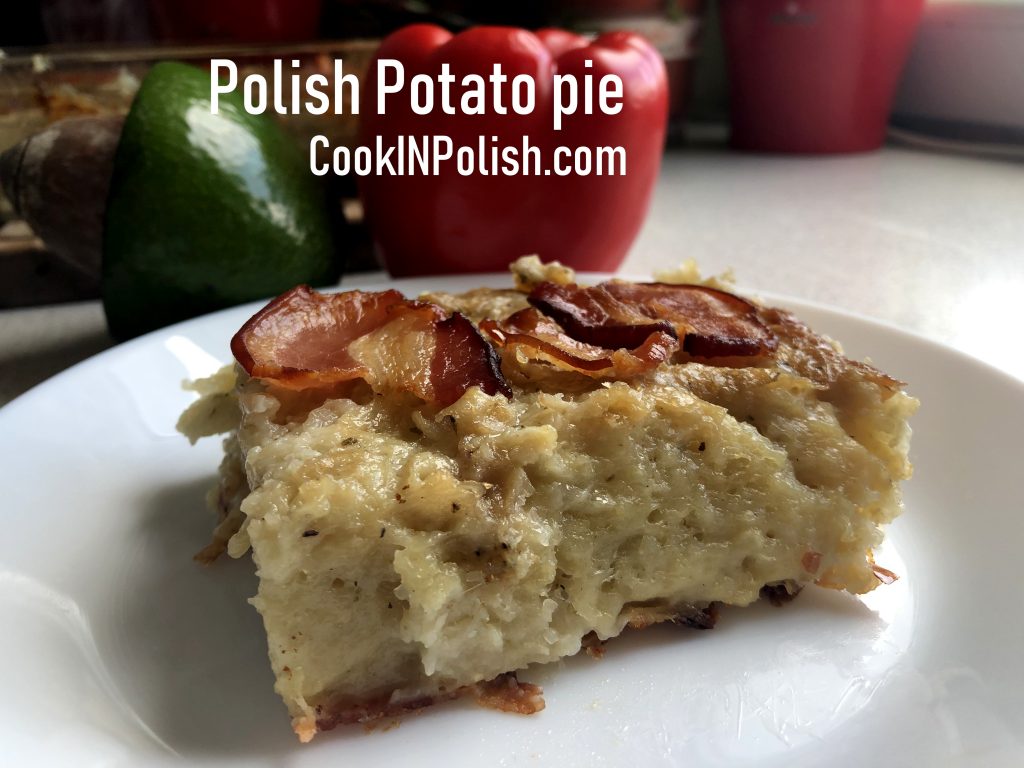 Ingredients
2 kg/ 4,4 lb potatoes
4 onions
0,2 kg/ 0,45 lb bacon
2 eggs
2 tbs potato starch
3 tbs thick yogurt
marjoram, salt, pepper, nutmeg
Grate potatoes on grater with tiny mesh. Add fried diced onions, eggs, starch, yogurt and seasoning.
Place bacon slices on a bottom of a baking dish. Fill with potato dough and again cover the top with bacon slices.
Bake in 360 F/ 180 C for 60-75 minutes, until the top is nicely baked.
If you have some pie left for next day, fry it on the pan, some may say it is even better this way:)