One of the first street foods and fast foods in Poland, with origins in communistic 80ties. Zapiekanka – Roasted Baguette originally was prepared with onion, champignons, cheese and ketchup. Check also my other version of zapiekanka with salami, onions and 3 types of cheese.
Try more of my PRL Polish cuisine' recipes, you may like Paprykarz and Polish Leczo.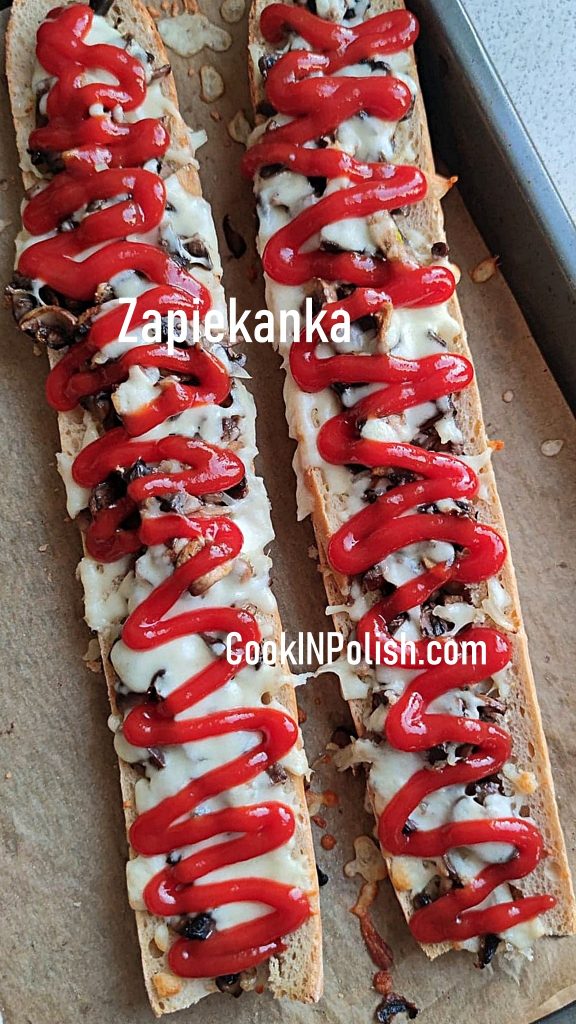 Classic version:
Ingredients
400 g/ 1 lb mushrooms (champignons)
1 onion
cheddar cheese
salt and pepper
Saute diced onion, add diced mushrooms, salt and pepper.
Make a shallow hole in the middle of baguette. Fill it with mushroom filling. Sprinkle with grated cheese.
Place Zapiekanki in hot oven (360F/ 180 C) for 10 minutes.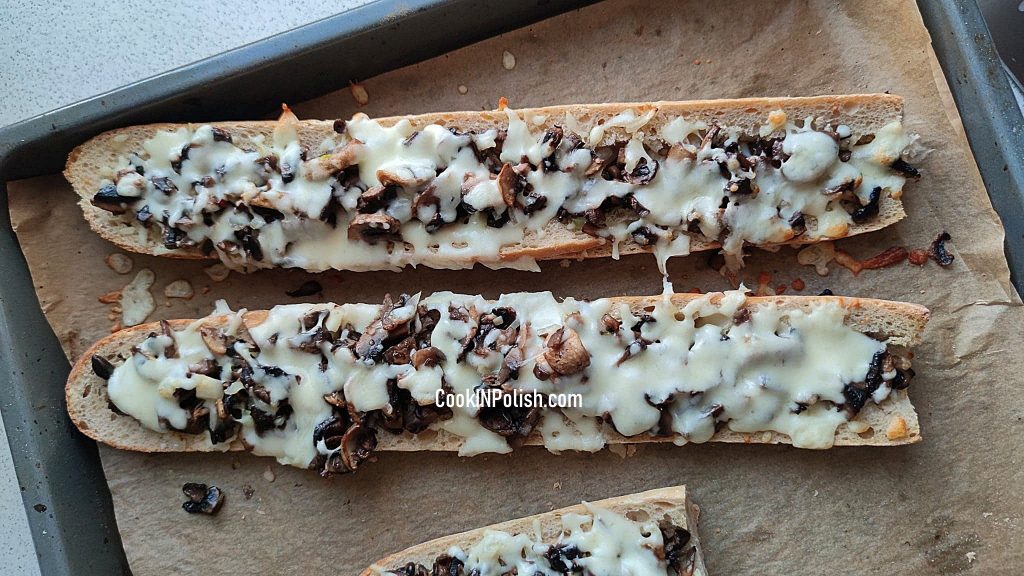 My husband's version:
baguette
salami or other meats' slices
onion (optional)
cheese – few types
ketchup
Cut baguette along, arrange salami slices, chopped onion and cheese. I used 2 usual soft cheese slices and one grated slow ripened type of cheese.
Roast Zapiekanki in hot oven (360F/ 180 C) for 10 minutes.
Smacznego! 🙂
Zapiekanka – Roasted baguette may be served on meetings with friends, you can prepare a set of ingredients in separate bowls and each person can make personalized Zapiekanka.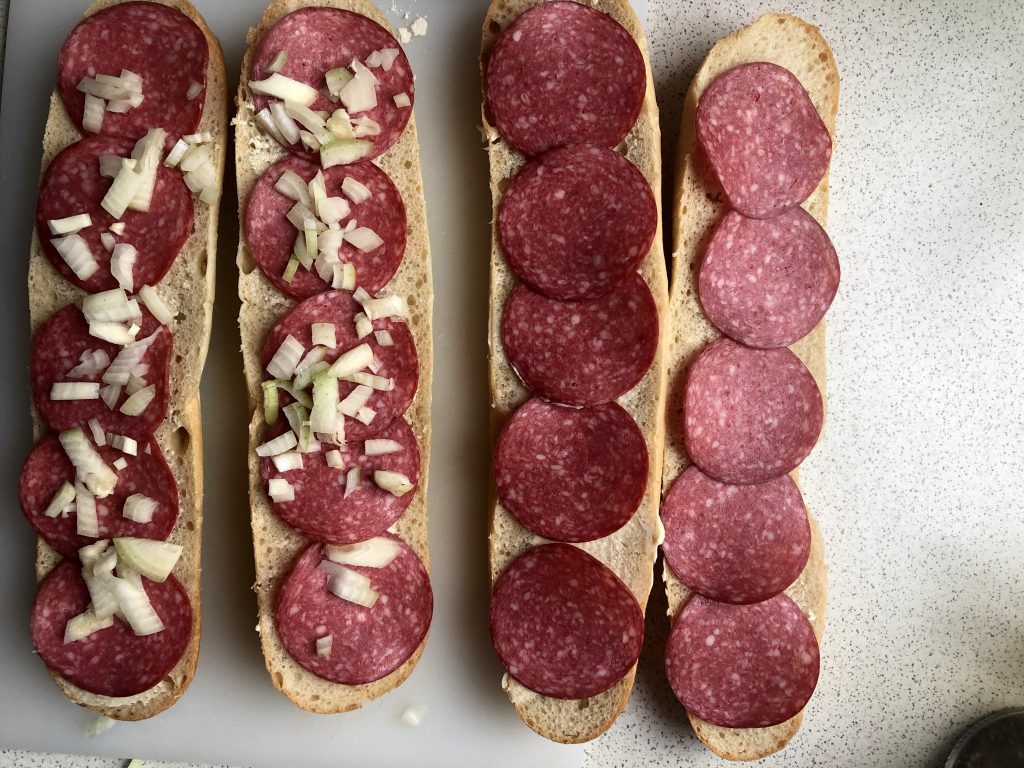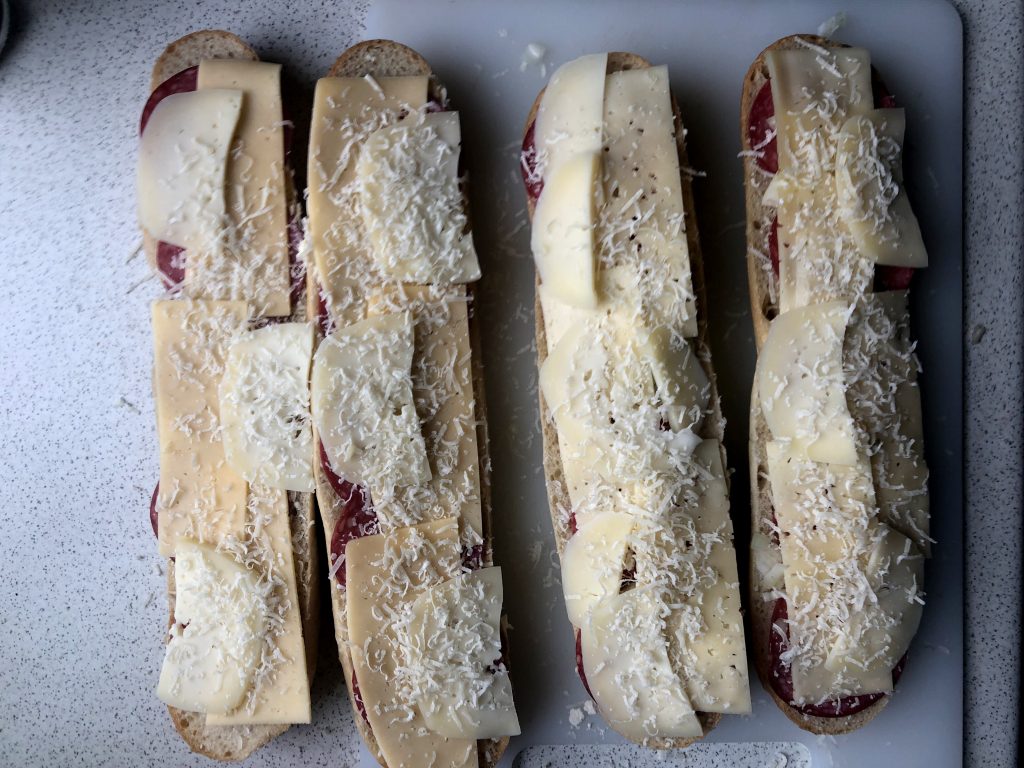 Comment on the post if you have questions, other ideas on the recipe or just enjoyed reading. I would be happy to see your thoughts on my posts!
Thanks for liking and sharing my recipes to your friends – it helps to develop my blog!