And why it's so worth to take a sentimental tour to Eastern Poland
Part 1
July is a great time to visit Podlasie, where time flows slower, allowing space for reflection and contemplation. Beautiful landscapes, warm- hearted, welcoming people, this is Podlasie to me. I invite you to Podlasie tour- a trip through small, picturesque villages, clean rivers, wild forests and blooming fields.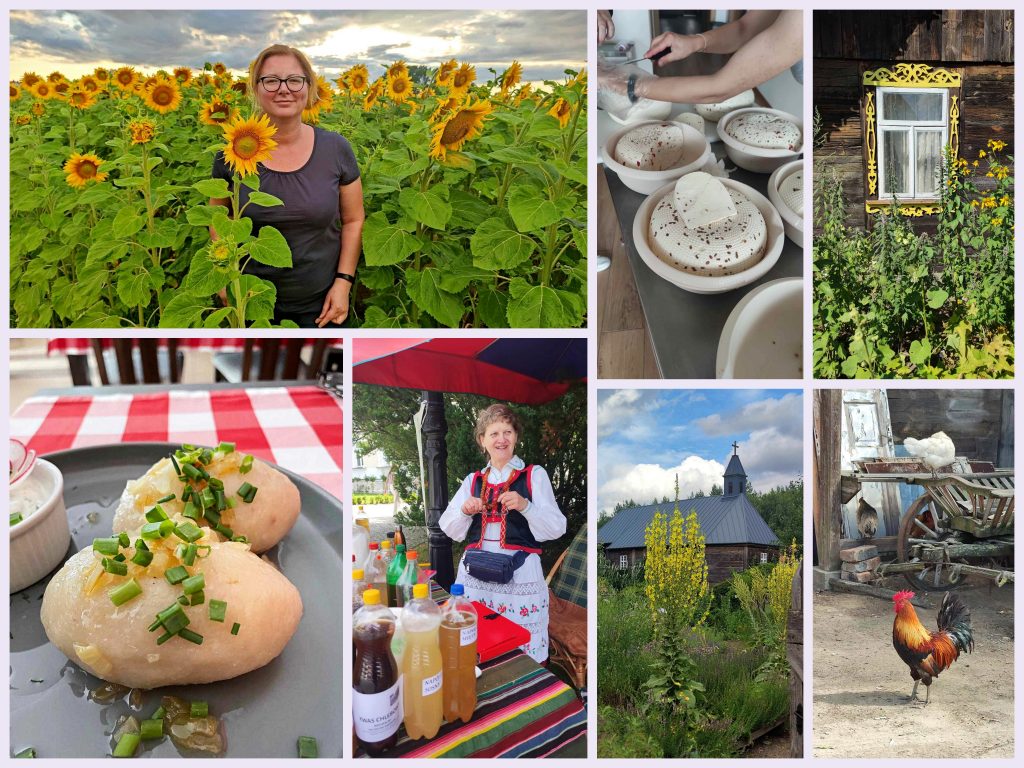 Podlasie Tour- Day 1
In the morning we packed up and set off on our way to Podlasie, we felt the wind in our hair, ready for the adventure:D . Not a long trip though, Podlasie is really not far away from Warsaw. Our first stop was after a bit more than an hour.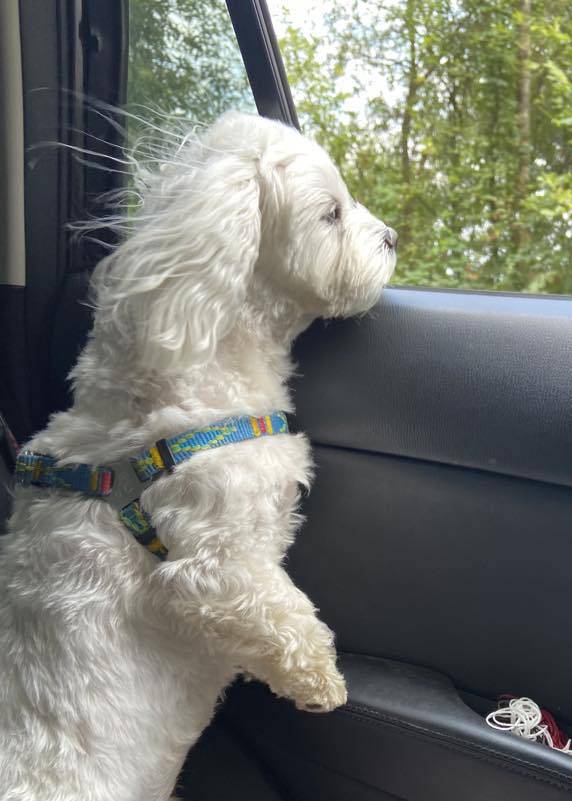 DROHICZYN
Drohiczyn is a charming, historical town 120 km from Warsaw. We went to Zamkowa Mountain to see picturesque view of the meandering Bug River and the town.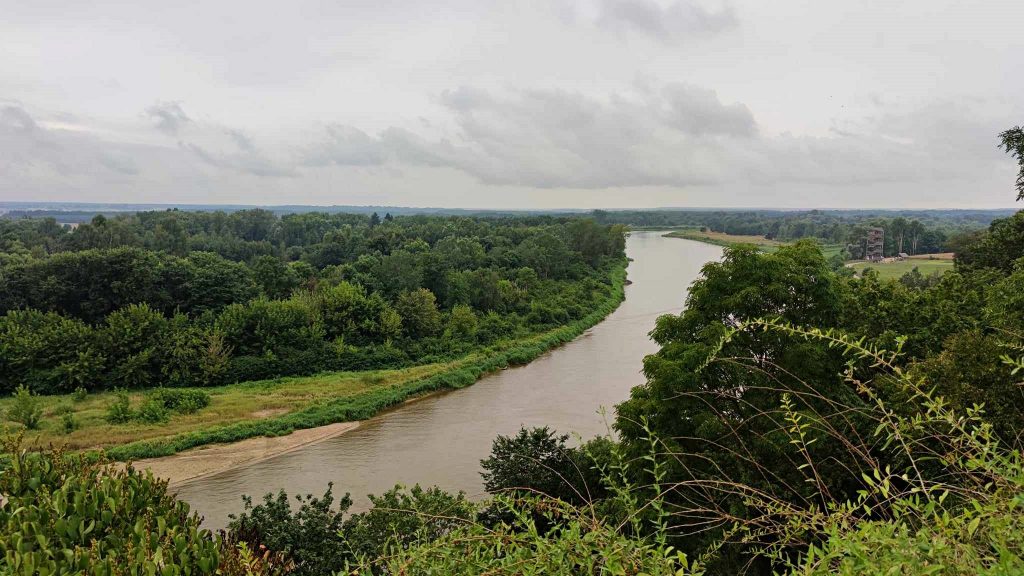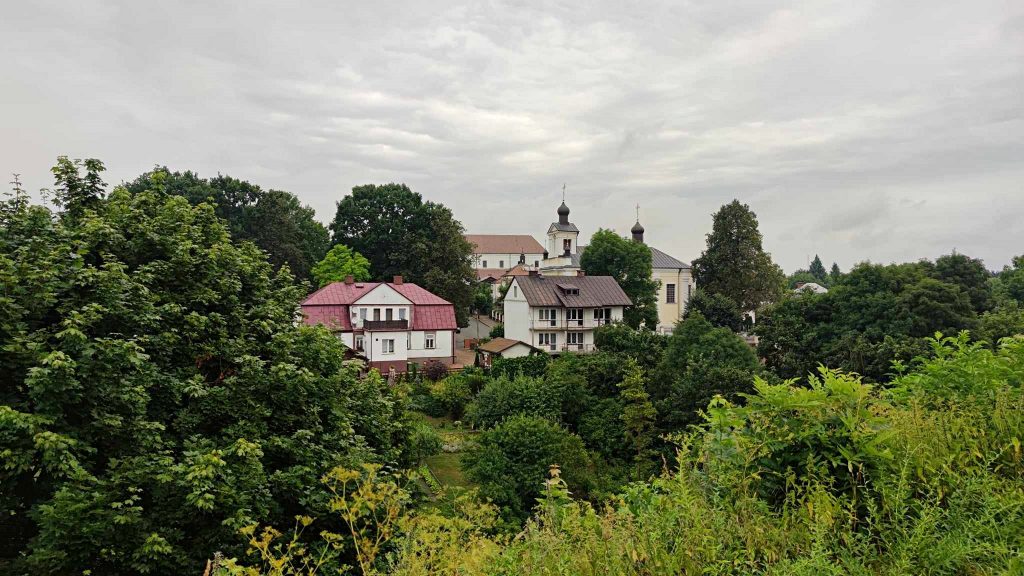 We also had a stop at a local restaurant: U Ireny, where we had a regional specialty, served only in few places in Podlasie! We couldn't have missed it:) Even if it was a really early lunch:)
Zaguby are a kind of pierogi. It's a roll made of pierogi dough, with a filling of raw potatoes, then cut into portions and boiled. We had Zaguby with Kwas Chlebowy- regional non alcoholic beverage, a produce of fermenting bread and malt, dark browned with a rich flavor, reminding porter beer.
KORYCINY – ZIOŁOWY ZAKĄTEK
Second stop we had was Ziołowy Zakątek (Herbal Corner)- a place near Koryciny village. There is a farm with hens and roosters, goats, sheep and many more. There is also a huge botanical garden abounding in herbs, as Ziołowy Zakątek is a producer of natural herbs and spices. It's such a beautiful place to visit! Area is really huge, you need few hours to see it all. There is a place to sit and relax, you can eat there, so one can spend there even a whole day.
BRAŃSK
We stopped here to eat at Ziemia Brańska Gospoda. Kartacze, Lithuanian Cold Soup – these are Podlasie staples, we needed to check:)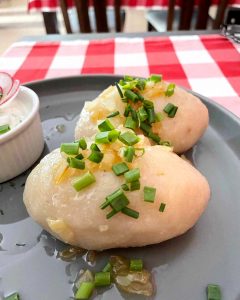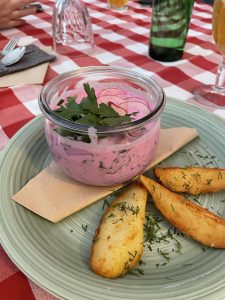 You can make Kartacze according to my Grandma Emilka recipe, who was born in Podlasie: Kartacze recipe. For Lithuanian Cold Soup check this link: Barbie Soup;)
ŁAZY NEAR TYKOCIN
We stayed at beautiful agriculturist place at the Narew river – Malowane Wrota. We were treated as friends, it was a perfect place to relax after a day of sightseeing.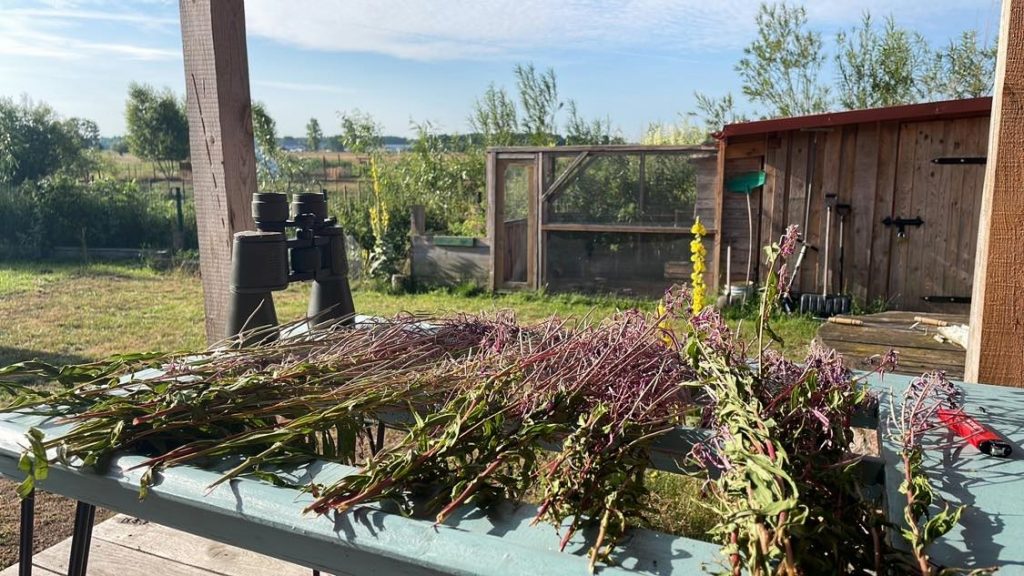 Check Part 2 of our Podlasie tour soon! I need few days to prepare pictures:)
In the meantime you can check a list of 20 best Polish food blogs, where I am included, thanks for choosing, Feedspot! Here is a link: Polish Food blogs.
Comment on the post if you have questions, other ideas on the recipe or just enjoyed reading. I would be happy to see your thoughts on my posts! You can also buy me a coffee:) Here is a link: www.buymeacoffee.com/cookinpolish
Thanks for liking and sharing my recipes to your friends – it helps to develop my blog!