If you like Ruthenian Pierogi you'd love Ruthenian Pancakes! Half that work needed, yet the taste is so good. I had them once in my office canteen, they were served baked under the bechamel sauce and they were called Kiev pancakes. From that time I wanted to make them myself and finally I did it! 🙂 Both ruthenian pierogi and pancakes originate in Ukrainian cuisine, they're hearty, delicious dishes, truly a taste of home.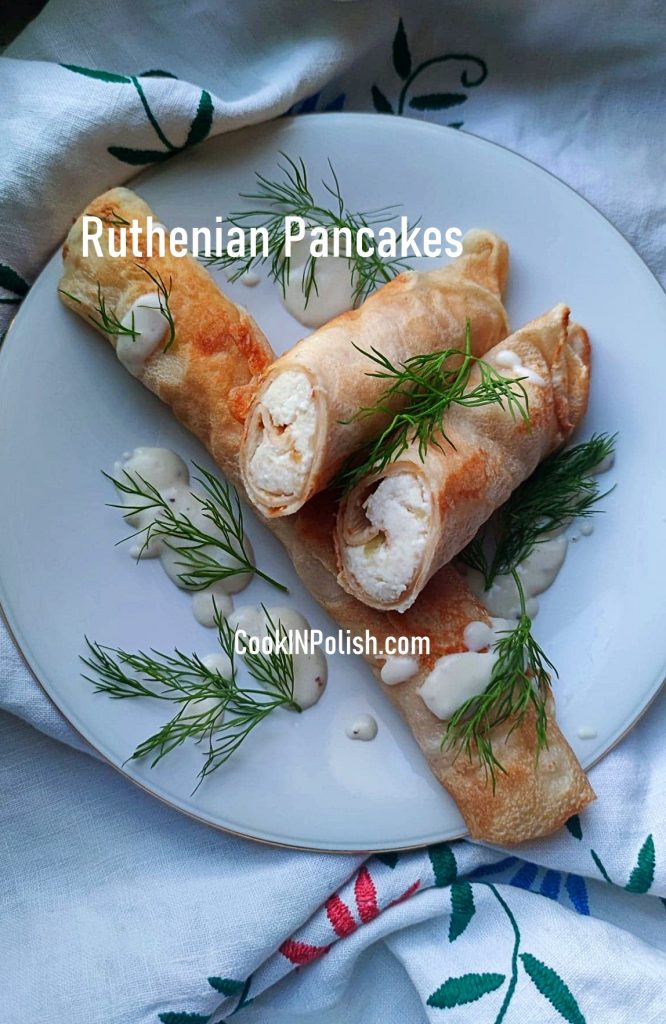 Ingredients
400 g/ 1 lb boiled potatoes
200 kg/ 7 oz cottage cheese
2 medium onions
salt, pepper
Pancakes:
2 cups flour
1 egg
1 cup milk
water
frying oil
Prepare the filling:
Grind cooked potatoes and farmer's cheese (twaróg) in an electric grinder or use a hand press.
Peel onions, chop them and saute in the saucepan. Set aside for few minutes and once it's cool, transfer onions to the bowl with potato and twaróg. Season with salt and freshly ground pepper and mix all well.
For pancakes:
Combine flour with egg and milk in a hand mixer or manually. Add water to get heavy cream consistency. Set aside for 5 minutes, so that the gluten start to work and make the dough smooth.
Heat the oil in the frying pan. Pour thinly the dough on the pan surface. Fry for about a minute, flip and fry another 30 seconds.
Ruthenian Pancakes assembling:
Place 3 tablespoons of the filling on the pancake, spread the filling and roll pancakes.
Before serving, fry ruthenian pancakes till golden on each side. Start with the side where you folded the pancake, so that the edges stick together well.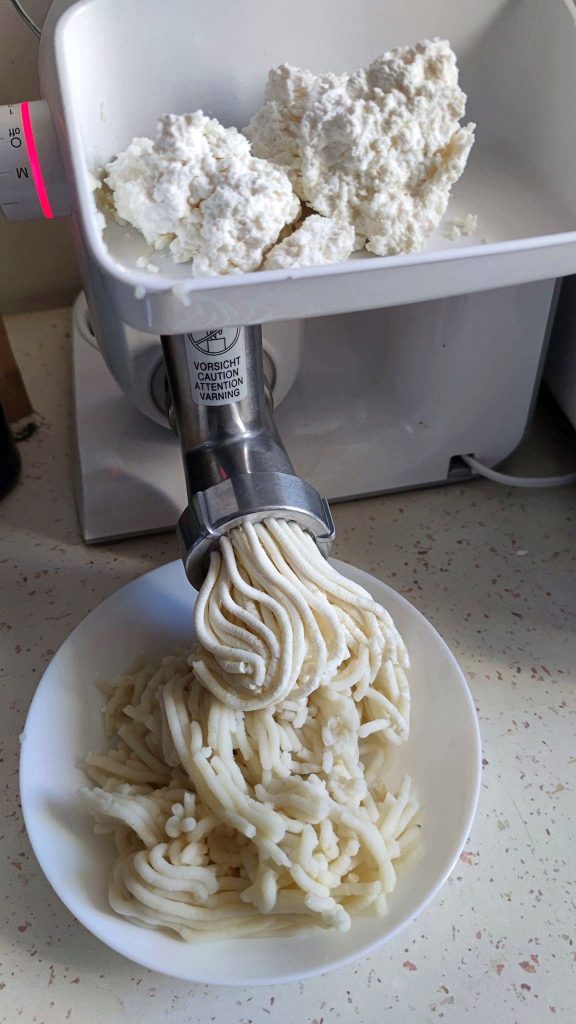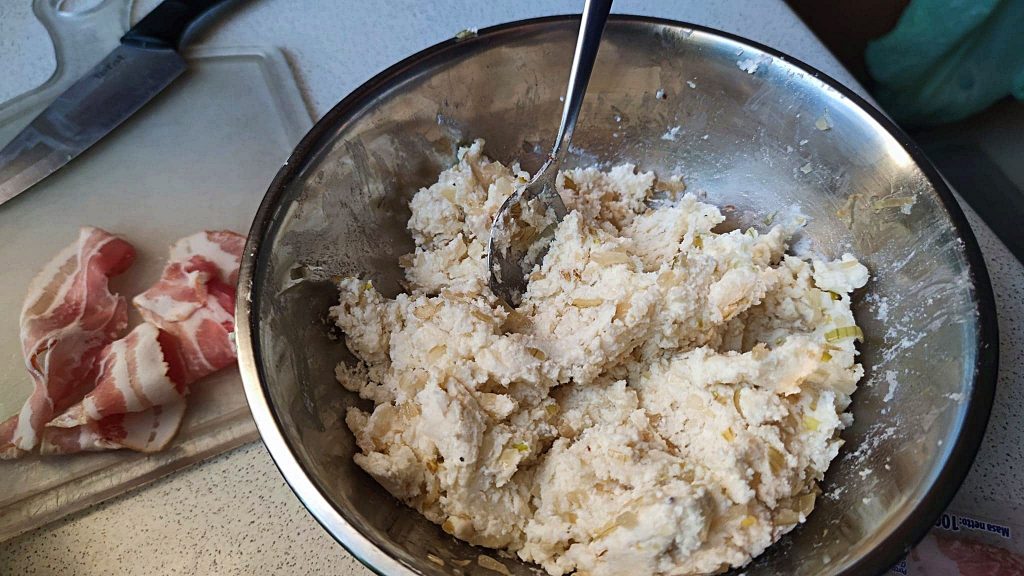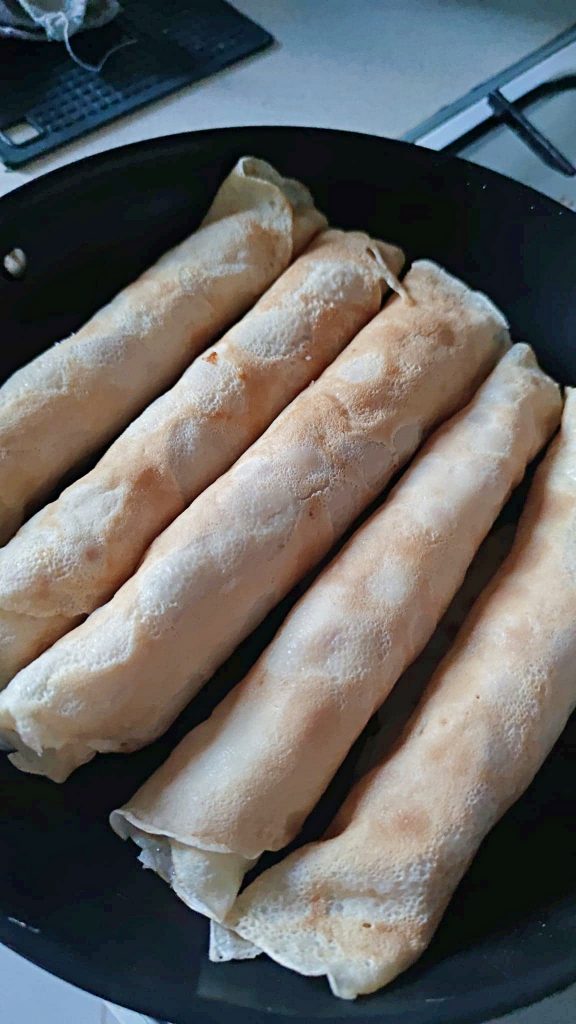 Comment on the post if you have questions, other ideas on the recipe or just enjoyed reading. I would be happy to see your thoughts on my posts!
Thanks for liking and sharing my recipes to your friends – it helps to develop my blog!