Cabbage rolls are a staple on Polish tables and next to pierogi they are one of the most popular Polish dishes. Most of the people make classic meat and rice gołabki, but Polish cuisine has much more to offer, with vegetarian options available! You can boil or bake them. Some serve gołąbki with tomato sauce, other with mushroom sauce. I use cooked rice, some people use raw one. So many different ways to prepare and serve gołąbki. Check my short review of Polish Gołąbki Recipes below and try them, maybe you'd decide do experiment with other types of cabbage rolls or at least try some of them?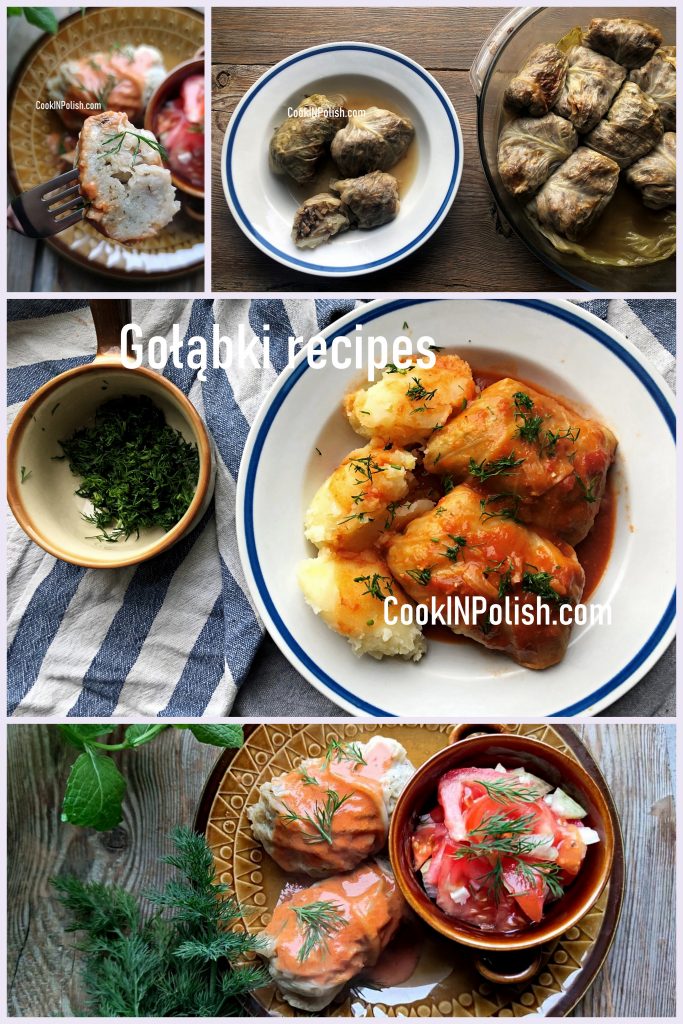 1. Classic gołąbki
There are many ways to prepare gołąbki, this is a classic one. Exactly as my Mom taught me. Try this tried and foolproof recipe: Classic Gołąbki.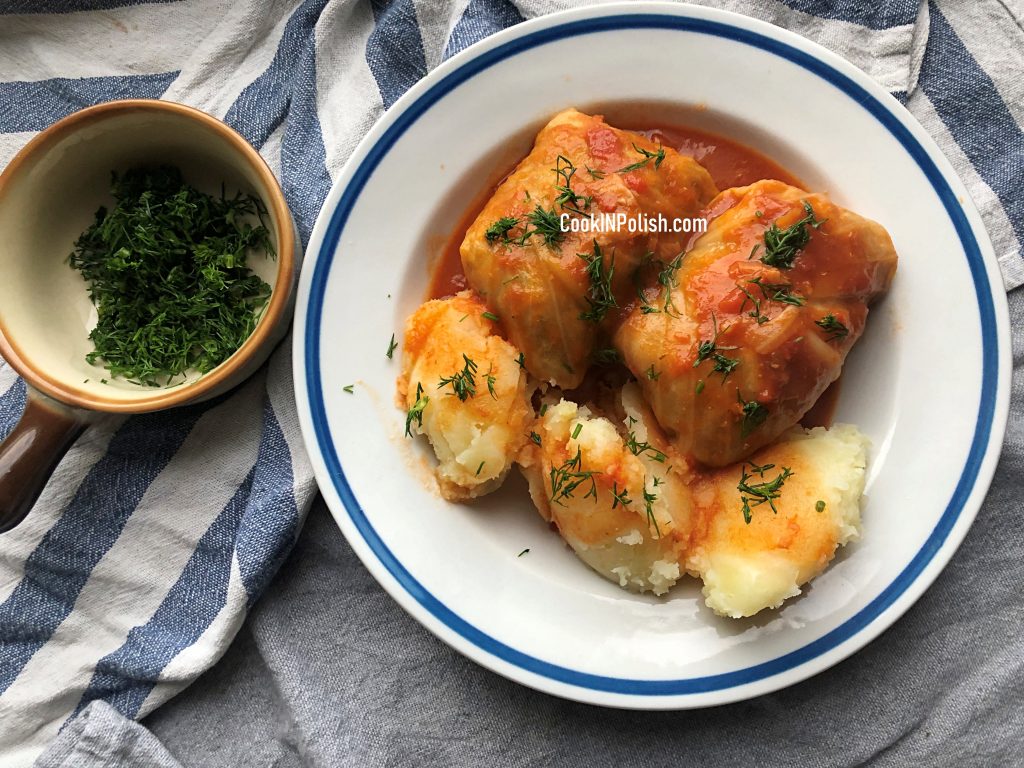 2. Cabbage rolls with potatoes
Once I tried them, I loved them. If you like potato casserole you'd like them too. perfect stuffing, fulling, hearty, comforting. Try this is a recipe: Potato Stuffed Gołąbki.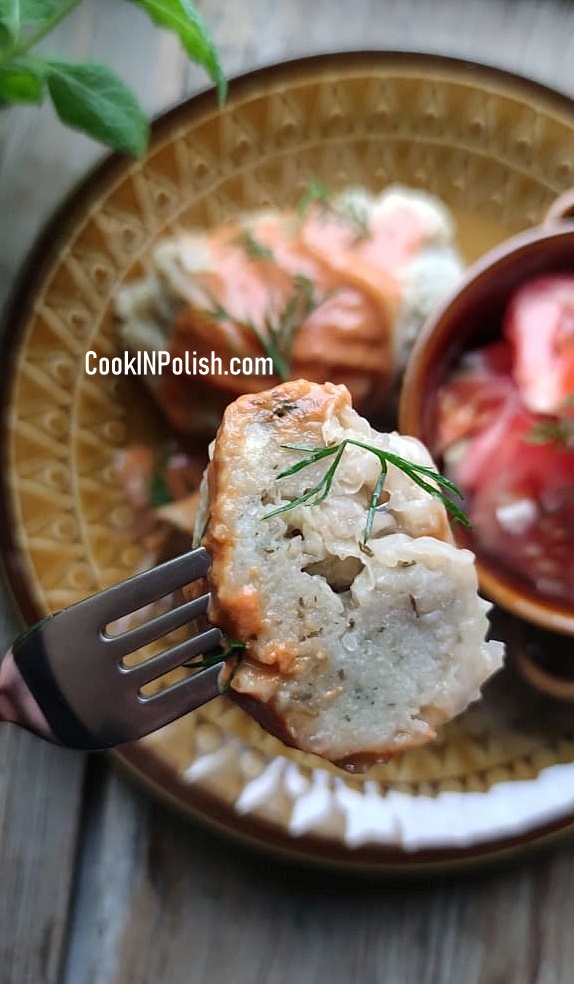 3. Buckwheat and Mushrooms Cabbage Rolls
Delicious gołąbki in vegetarian option. Healthy and yummy filling made of buckwheat and mushrooms with a bit of onions is easy to make. Recipe: Buckwheat and Mushrooms Gołąbki.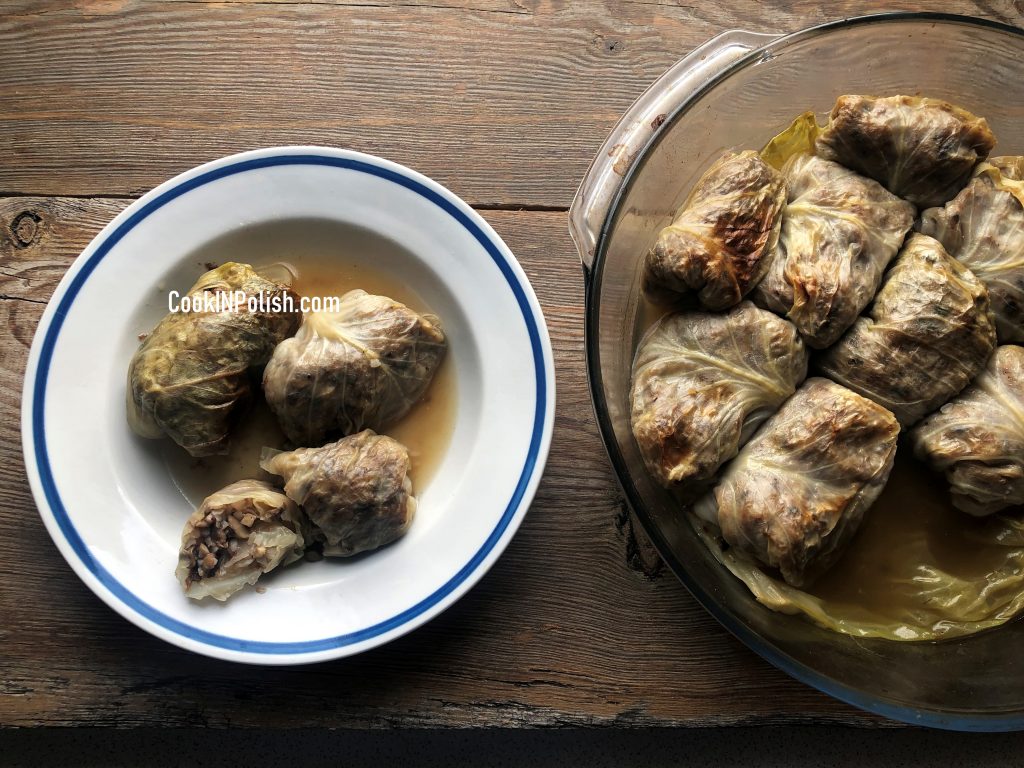 I will expand this post and share more Polish gołąbki recipes soon!
Comment on the post if you have questions, other ideas on the recipe or just enjoyed reading. I would be happy to see your thoughts on my posts!
Thanks for liking and sharing my recipes to your friends – it helps to develop my blog!