Zupa z Młodej Komosy
Most of the farmers in Poland would say that Goosfoot is just a weed, quite hard to get rid off, and you actually hate it if you plant vegetables. But on the other side, you can have it free, use in the kitchen and have healthy Goosefoot soup – Zupę z młodej komosy.
When I say Goosefoot I mean a herb called in Poland Komosa. To be sure what kind of plant it is, please check wikipedia source: Chenopodium ficifolium.
What is interesting that a Goosefoot plant and Quinoa are very close cousins. While Quinoa is quite pricey and so much appreciated (at least in Poland), usual Goosefoot is still mostly considered a weed.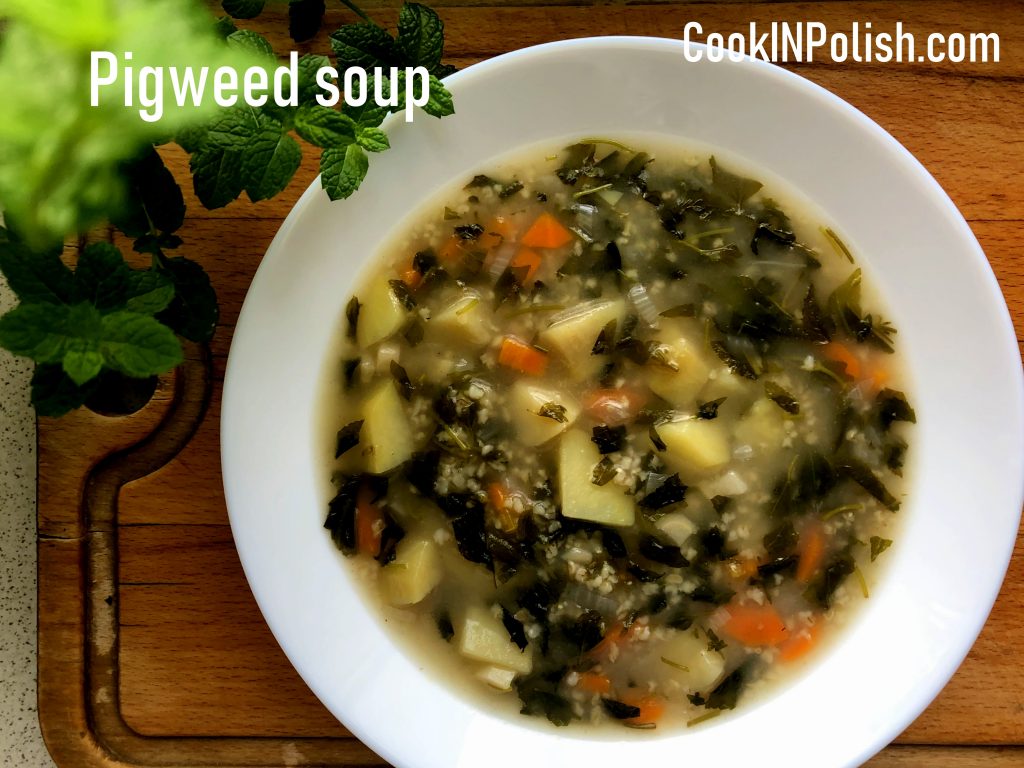 Ingredients:
1 carrot
1 parsley root + some greens
3 potatoes
bunch of Goosefoot
5 tbs barley
1 tbs butter
salt & pepper, paprika
3 tbs sweet cream (30% fat cream)
Chop onion and fry it shortly on a butter. Dice carrot and parsley root and add it to the pan, season with salt and pepper and paprika. Fry for few minutes. Add 2 l of water. Boil. Add parsley greens.
Peel the potatoes, dice them and put them to the soup. Add barley.
Clean carefully Goosefoot, cut thoroughly and put to the soup after 20 minutes of cooking. Cook for another 15 minutes. Add sweet cream.
This will make a kind of Krupnik. Easy, meatless and wild Goosefoot soup.
Basic recipe for Polish Krupnik you can find here: Krupnik.
If you liked my posts and tried my recipes, you can consider buying me a coffee. Or rather I should say: you can buy me a flour for Pierogi, cabbage for Gołąbki and beets for Barszcz:) This would help me to cook more and publish more delicious recipes for You. www.buymeacoffee.com/cookinpolish.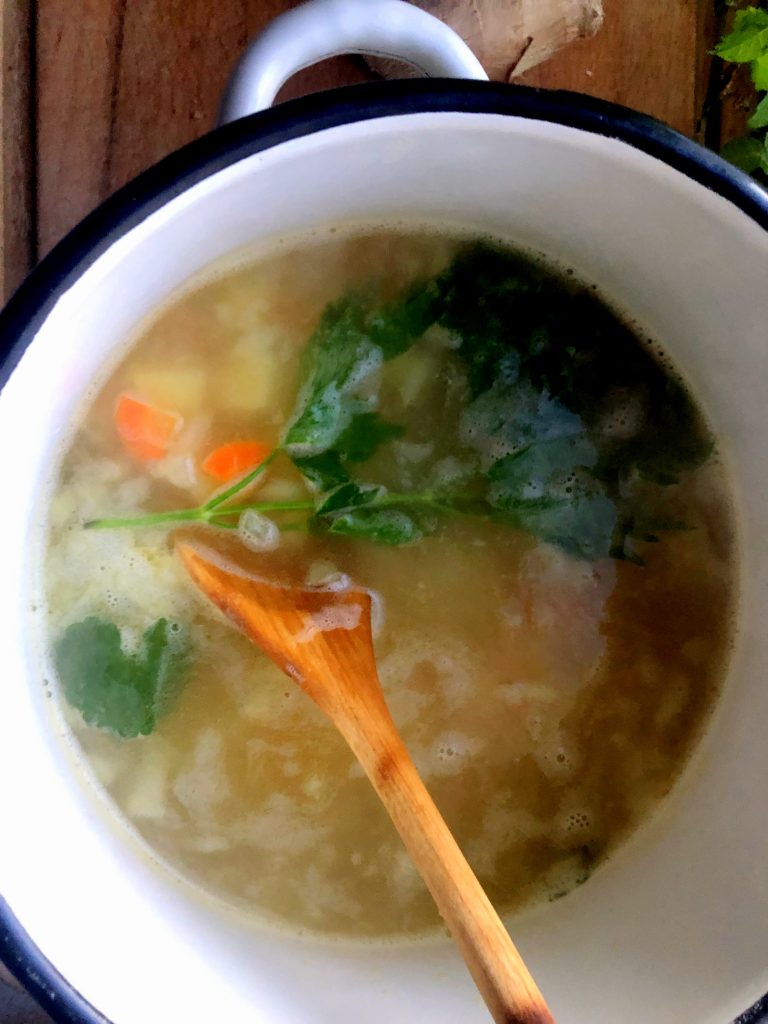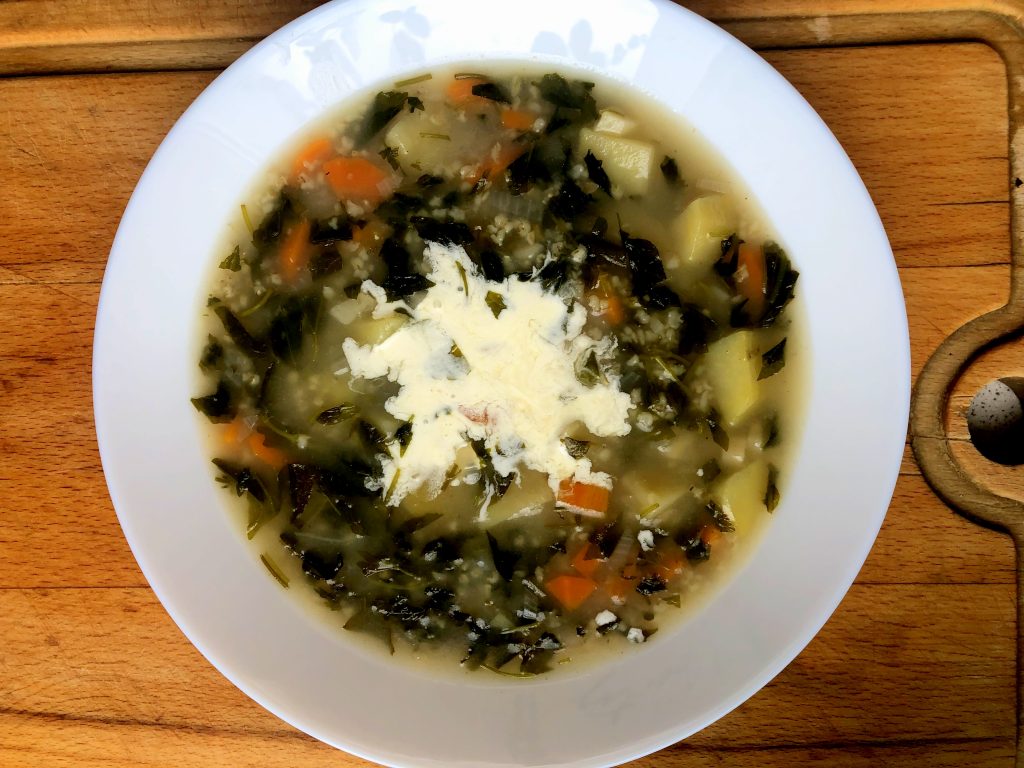 Enjoy! Smacznego:)
Comment on the post if you have questions, other ideas on the recipe or just enjoyed reading. I would be happy to see your thoughts on my posts!
Thanks for liking and sharing my recipes to your friends – it helps to develop my blog!