Babka Makowa
Poppy Seed Babka is a delicious cake, buttery, with crunchy poppy seed. So much easier to make than Poppy Seed Roll, so if you need a change or don't have enough time, you should try baking Poppy Seed Babka. There is no need to ground poppy seed- isn't it a perfect cake? It would make each family gathering a special celebration. You can make it for Easter or for a special Sunday dinner.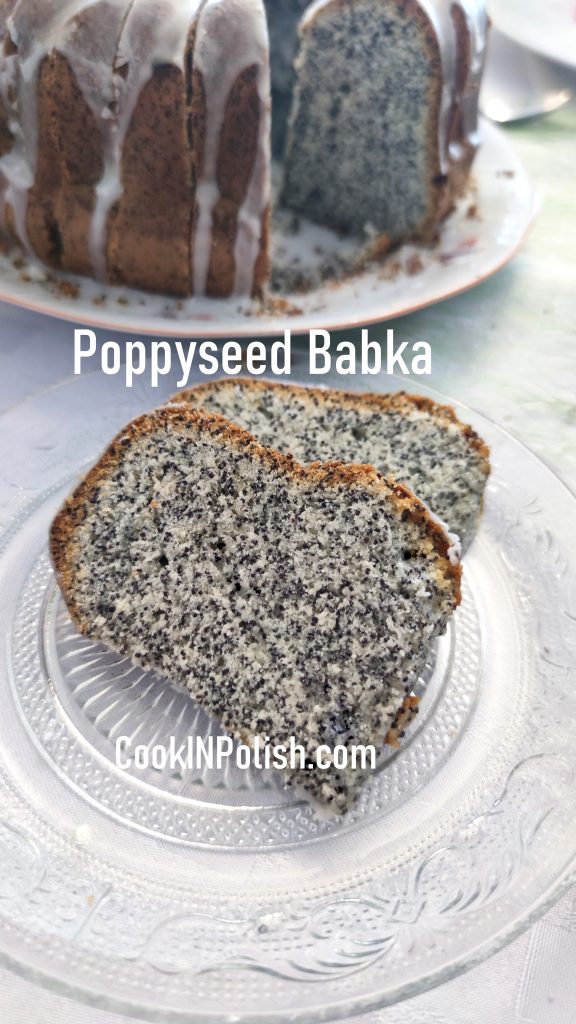 Ingredients
half lb and 2 spoons (250 g) soft butter
6 tablespoons sugar
4 eggs
1 cup and 3 tablespoons flour
3 tablespoons potato flour (potato starch)
2 teaspoons baking powder
1 cup poppy seed
half cup milk
Sieve flours and baking powder into a bowl, combining them together.
Place soft butter and sugar in a mixer bowl. Mix it till you get a creamy light fluffy smooth dough. Then start adding eggs – mix in each egg, one by one. Next step is adding flours with baking powder. Then poppy seed and milk. Mix till all makes a homogeneous batter.
Grease the Babka baking form with butter and sprinkle it with breadcrumbs. Transfer batter into the baking dish. Bake Babka Makowa in a preheated oven for about 45 minutes at 180 degrees Celsius (356 F) until a toothpick comes out dry. When it's done, leave it to cool and glaze Babka with easy lemon icing.
For icing: take one cup of powder sugar and mix it with 3 tablespoons of lemon juice. Pour icing over Poppy Seed Babka immediately and leave to cool.
Smacznego! Enjoy!
If you liked my posts and tried my recipes, you can consider buying me a coffee. Or rather I should say: you can buy me a flour for Pierogi, cabbage for Gołąbki and beets for Barszcz:) This would help me to cook more and publish more delicious recipes for You. www.buymeacoffee.com/cookinpolish.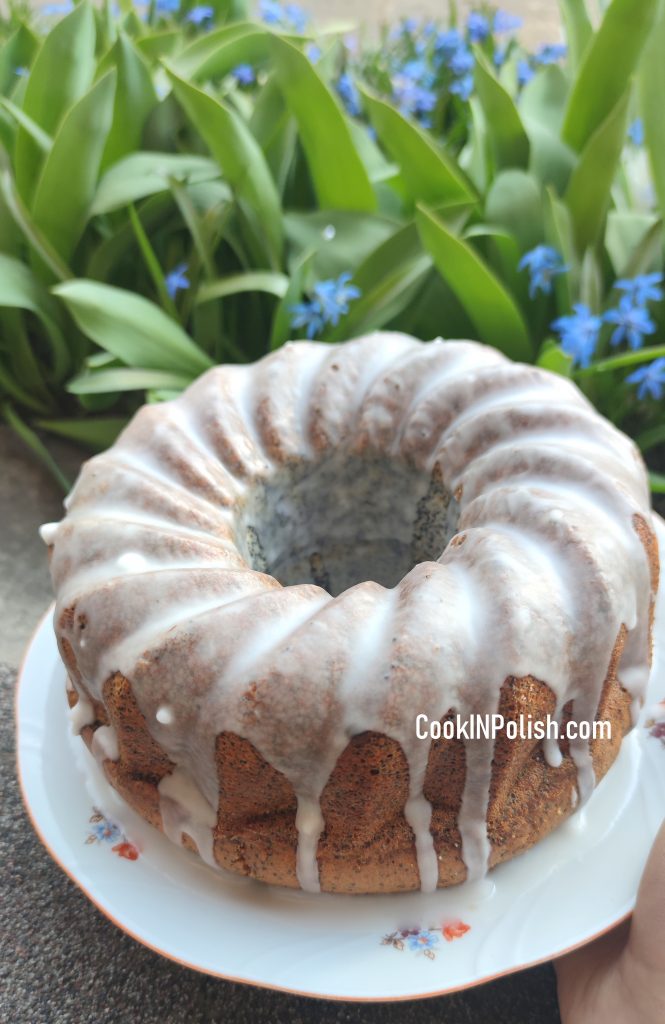 Comment on the post if you have questions, other ideas on the recipe or just enjoyed reading. Share your pictures of Poppy Seed Babka! I would be happy to see your thoughts on my posts!