Polish Fresh (in Poland also called: white) Kiełbasa is very popular dish for Easter. It is an important ingredient of Żurek, hearty traditional Polish Easter soup. But this time I invite you to check Polish White Kiełbasa Baked in Horseradish Creamy Sauce. It is so easy and quick to make. It is so delicious, roasted kiełbasa with spicy creamy rich sauce. Horseradish and kiełbasa accompany each other so well, that they make a perfect comfort dish not only for Easter.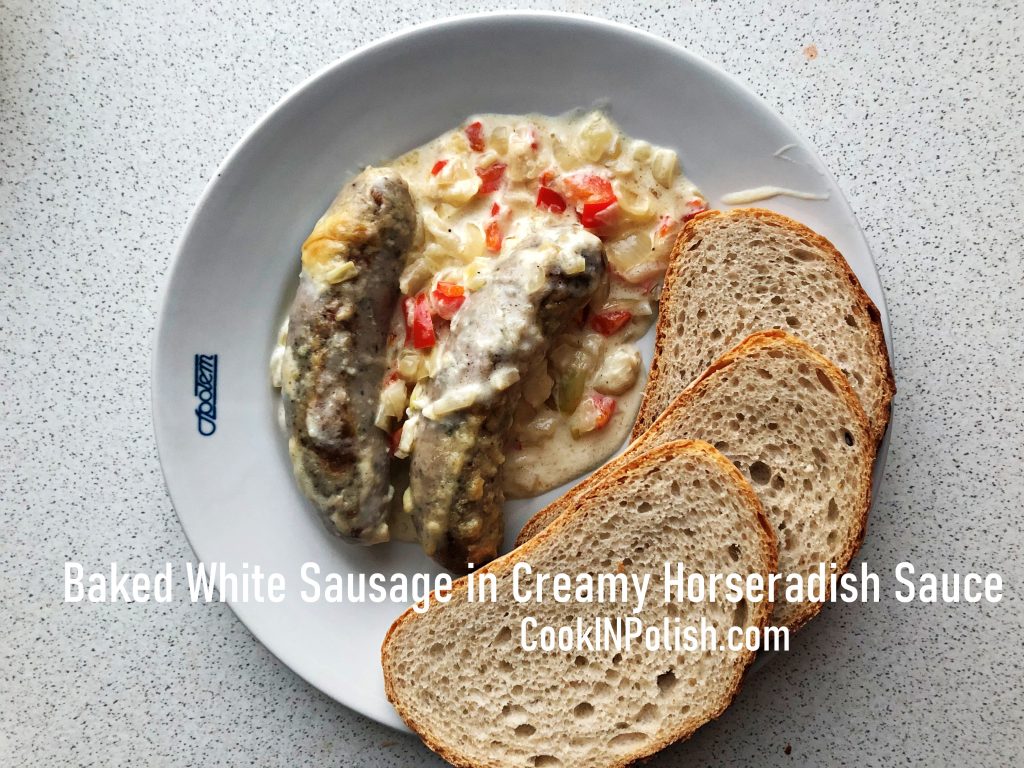 Ingredients:
2 lb/ 0,8 kg Polish fresh kiełbasa
small red pepper
2 onions
butter for frying
2-4 tbs horseradish
2 cups heavy cream (30-40% of fat)
2 cloves garlic
salt, pepper
Chop onions and red pepper. Pan saute them on butter (leave a handful of red pepper to sprinkle over the sausage before baking), sprinkle with salt and pepper. At the end add thinly grated garlic and saute one more minute. Then place vegetables in a baking dish.
Shortly pan roast sausages on both sides and place them on the bed of vegetables.
Prepare sauce: Add 2 table spoons of horseradish to cream. Adjust amount of horseradish to your taste, sometimes horseradish is less strong, you will need more of it. Add salt and pepper to taste. Pour sauce over sausages, sprinkle with red peppers.
Bake the dish for 30 minutes in 360 F/180 C.
Kiełbasa Baked in Horseradish Sauce should be served warm, for example with good wheat bread.
Enjoy! Smacznego!
If you liked my posts and tried my recipes, you can consider buying me a coffee. Or rather I should say: you can buy me a flour for Pierogi, cabbage for Gołąbki and beets for Barszcz:) This would help me to cook more and publish more delicious recipes for You. www.buymeacoffee.com/cookinpolish.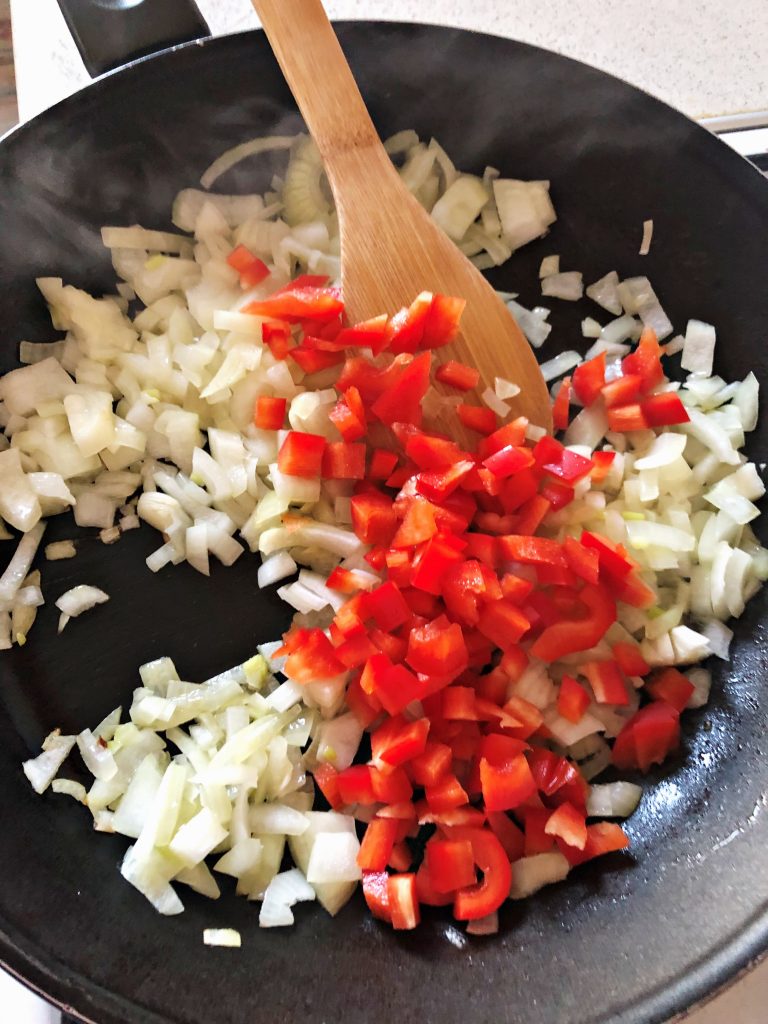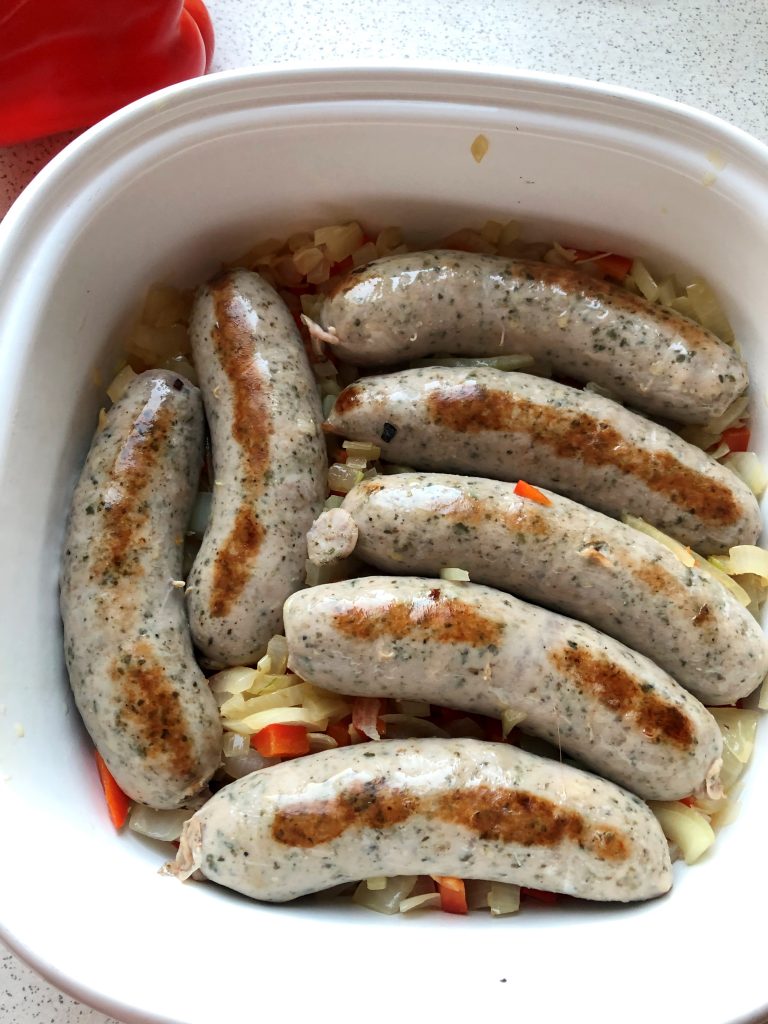 Comment on the post if you have questions, other ideas on the recipe or just enjoyed reading. I would be happy to see your thoughts on my posts!
Thanks for liking and sharing my recipes to your friends – it helps to develop my blog!