A season for zucchinis is long, you can get it fresh and full of flavor for the whole Summer and most of Autumn. Some may say that it's taste might be bland, I say – it's delicate and once you add favorite seasonings you have your favorite dish <3 . Let's take for instance Zucchini pancakes – an onion sauteed in butter and garlic sauce on the side add my pancakes a gorgeous twist.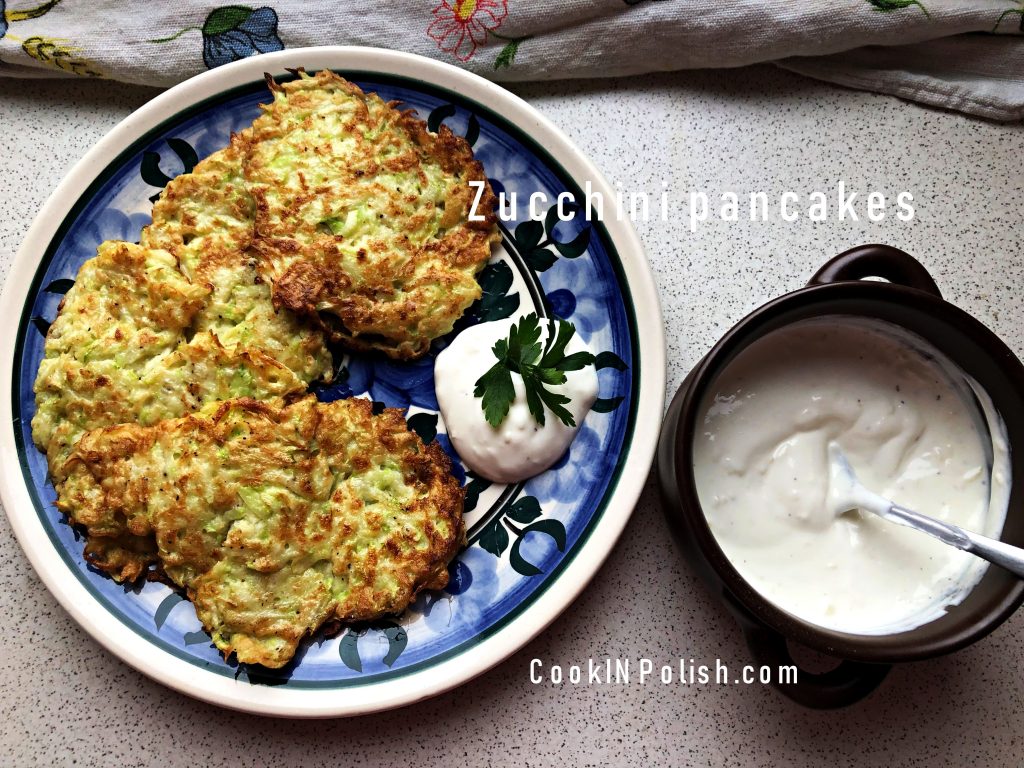 Ingredients:
2-3 zucchinis (about 1 lb)
1 medium onion
3 full tablespoons all purpose flour
2 eggs
1 tablespoon butter
salt and pepper
Sauce:
2 garlic cloves
cup of Greek yogurt
salt and pepper
favorite herbs
Clean and peel zucchinis. If zucchini is young and a skin is soft, you don't have to peel it.
Shred zucchinis. Salt them. Leave them for few minutes, so that the water came out. Drain excess liquid. Add flour and eggs. Season with pepper.
Skin one medium onion and dice it. Saute onion in butter in the hot frying pan. Let it cool for few minutes and add it to the pancake dough. Mix all well.
Place a portion of the dough on the pan with hot oil. Fry 3 minutes on one side, flip and fry another 2 minutes until golden and crispy.
I love zucchini pancakes served with garlic sauce.
Recipe is easy: chop garlic and add it to thick yogurt (Greek style yogurt) or sour cream, sprinkle with some salt to taste. Add favorite herbs. Easy yet soo delicious:)
Garlic sauce suits so well to other my favorite pancakes – Fuczki, in this case sauerkraut is added to the dough. It is really worth trying! Their origins are in regional Lemko cuisine.
If you liked my posts and tried my recipes, you can consider buying me a coffee. Or rather I should say: you can buy me a flour for Pierogi, cabbage for Gołąbki and beets for Barszcz:) This would help me to cook more and public more delicious recipes for You. www.buymeacoffee.com/cookinpolish.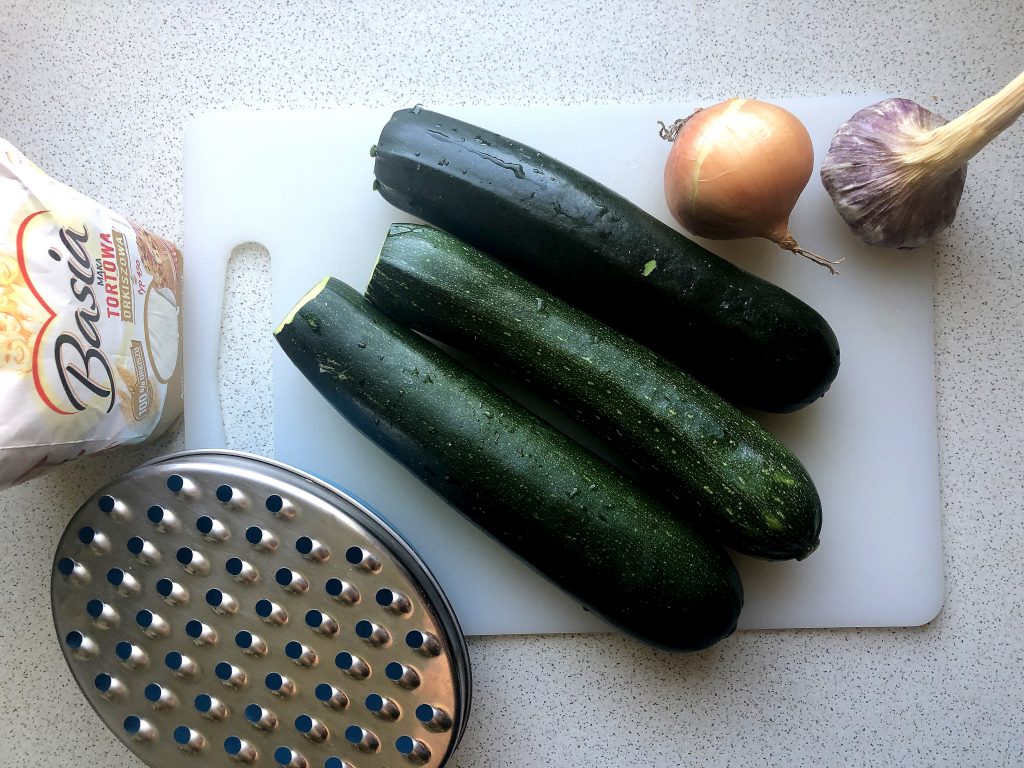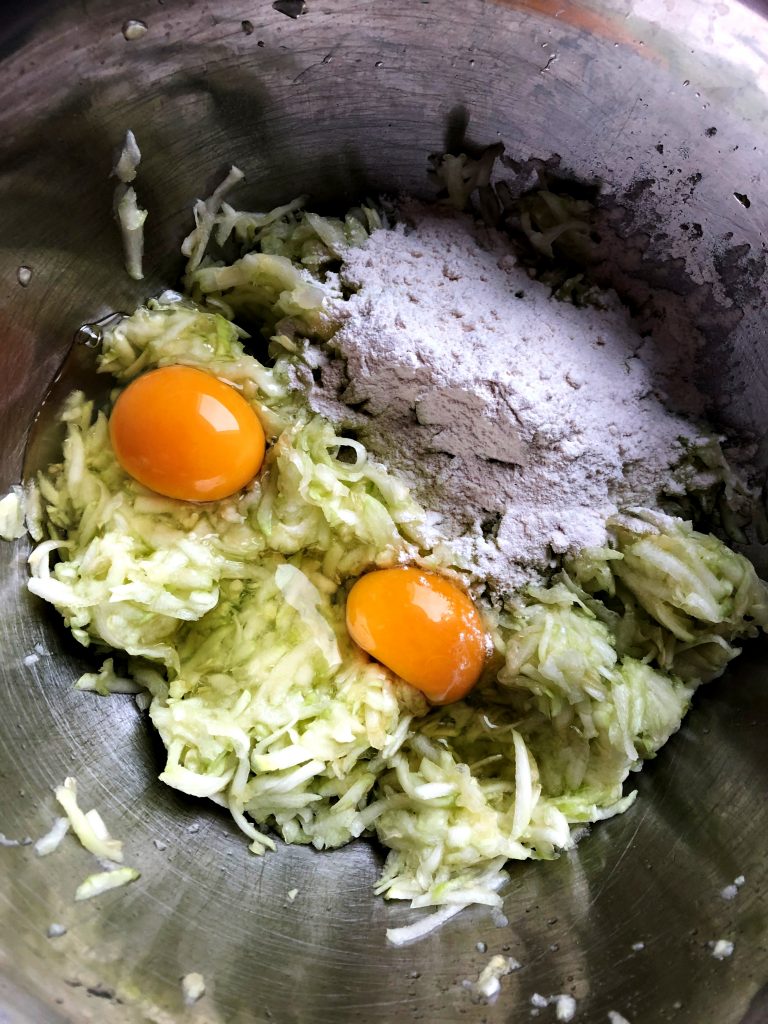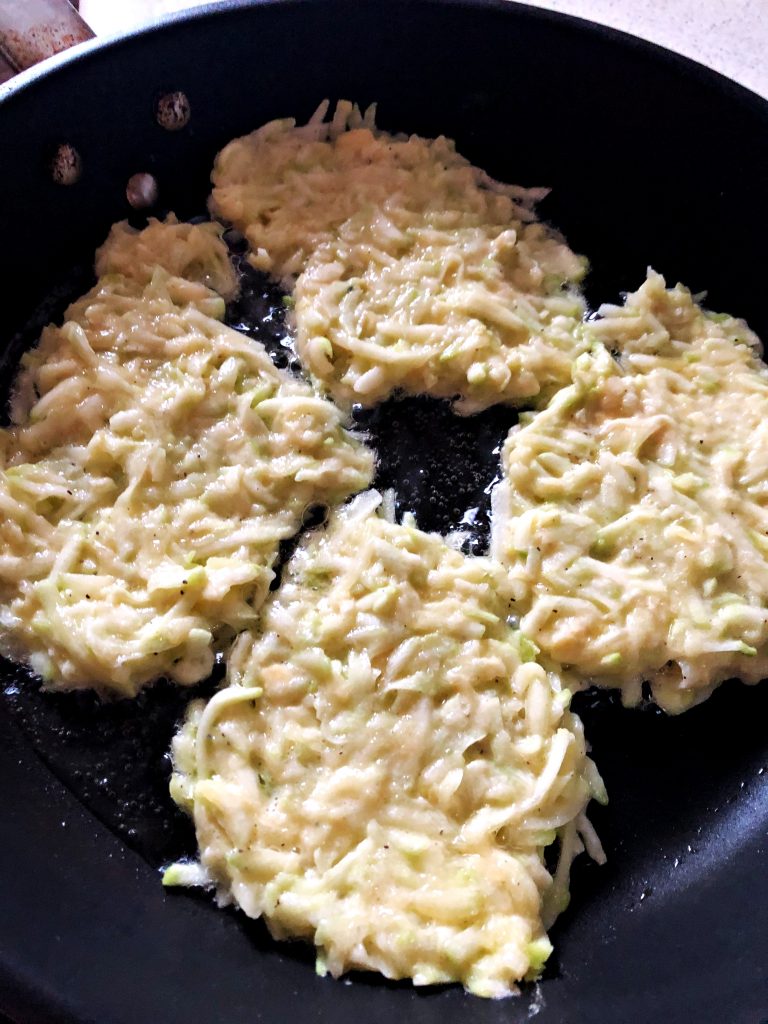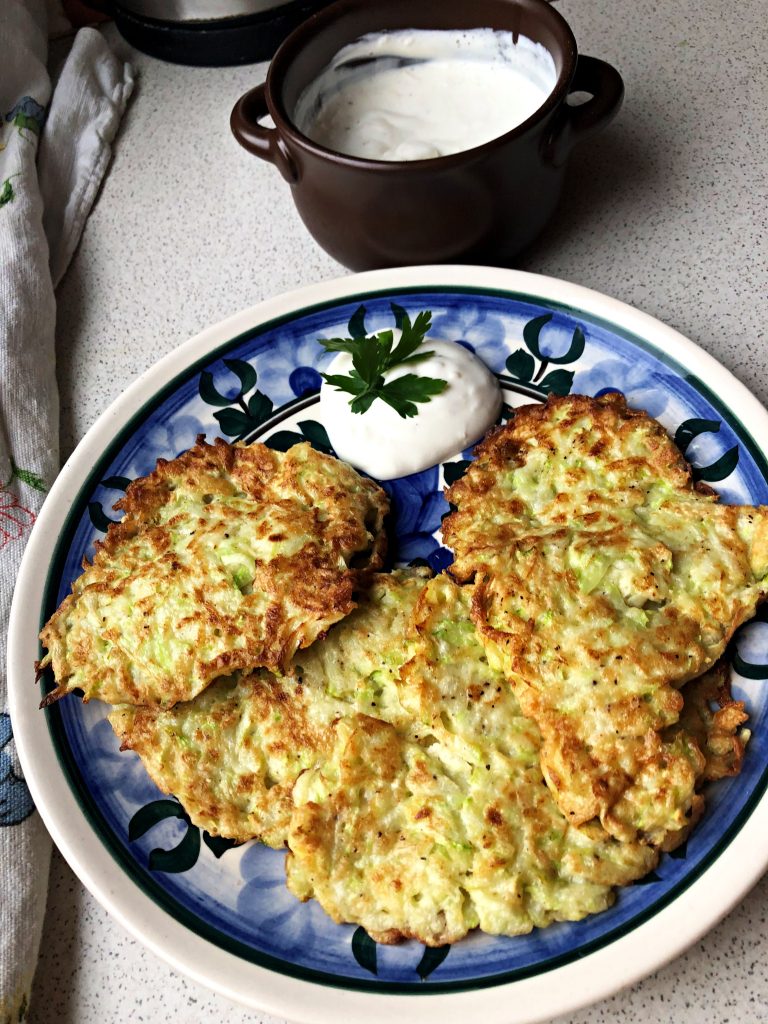 Comment on the post if you have questions, other ideas on the recipe or just enjoyed reading. I would be happy to see your thoughts on my posts!
Thanks for liking and sharing my recipes to your friends – it helps to develop my blog!