Review of Polish Potato Dumplings – check if you know them all!
Potatoes are one of the most popular food ingredient in Poland. They are cheap and can be easily stored during winter. Potatoes may be easily called a poor food. In the cities you can have pasta and rice more often, but in historically poorer countryside – you have potatoes! It is a popular side dish and a start to many other dishes, such as delicious Potatoe pie, Polish Farmer's Casserole with sausages or: Polish potato dumplings. Check if you know all 5 kinds of Polish Potato Dumplings, I'm sure you will love it.
There is a whole variety of Polish potato dumplings, they vary in size and ingredients, whether cooked or raw potatoes are used, what kind of flour is used and is it served as a side dish or a main course.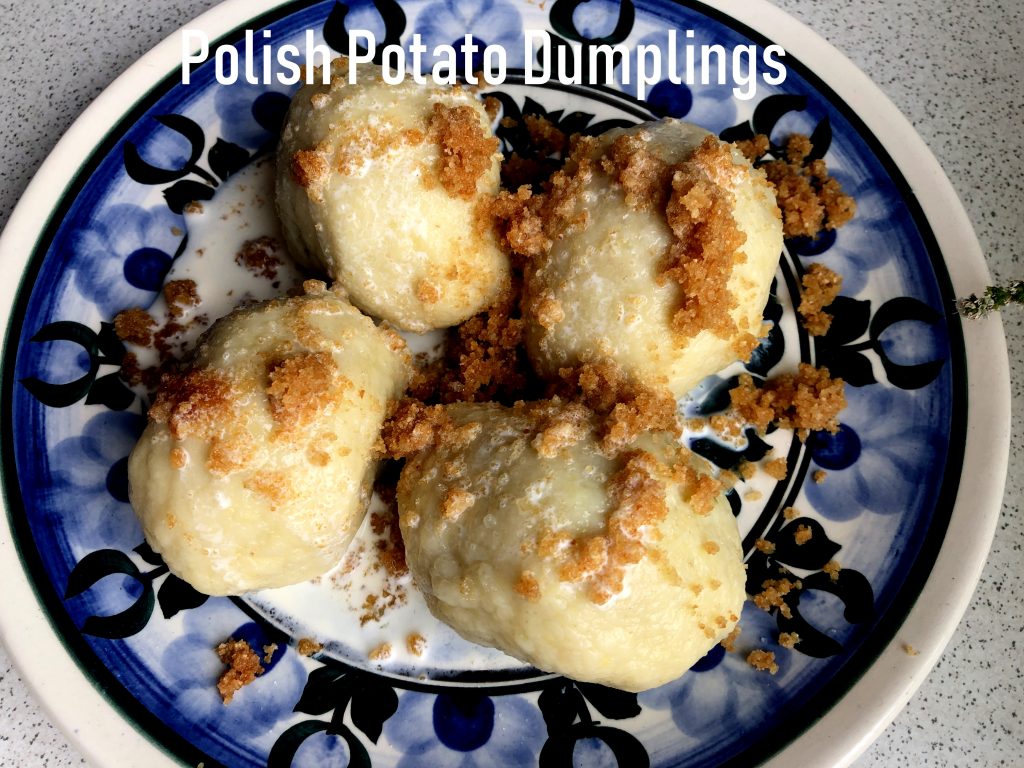 These are the main types of Polish potato dumplings and basic information on them in a table:
So, let's start with the least time – consuming and for me the easiest: Kopytka:)
1) Kopytka
"Hoofs" – small diagonal shaped potato dumplings made of cooked potatoes with flour, delicate in texture. The less flour the more delicate they are, served as a side dish. Check recipe for Kopytka.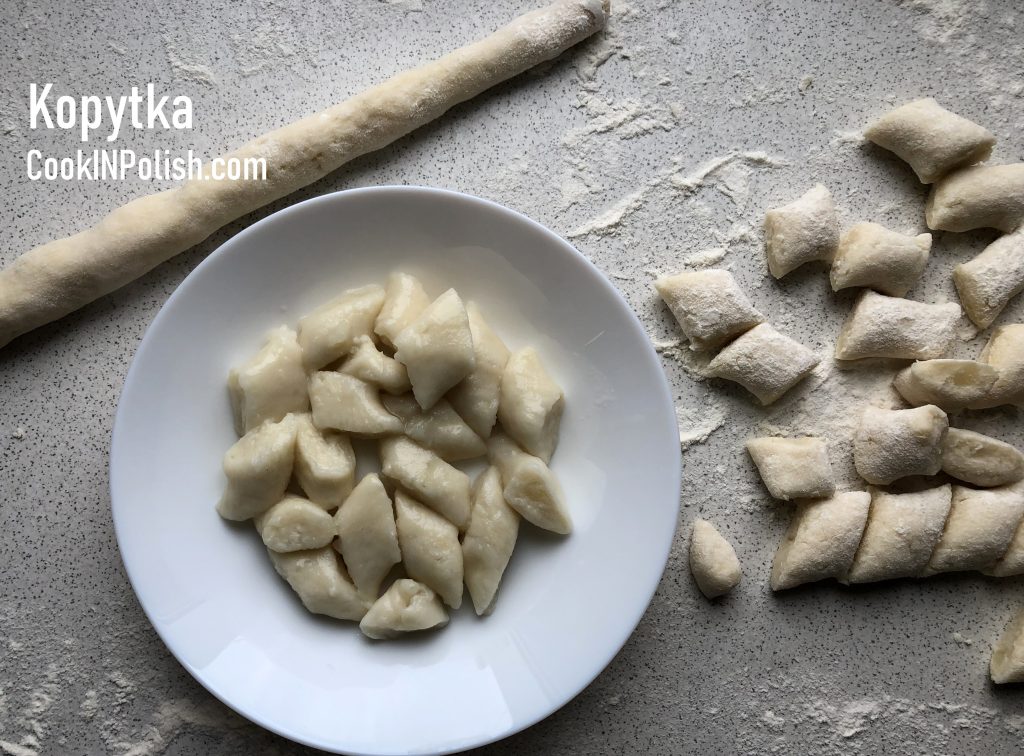 2) Kluski Śląskie
Kluski Śląskie are a golf size dumplings with a whole in the middle to gather the sauce:) made of cooked potatoes and potato starch. They are more gummy and elastic, yummy:) Served as a side dish. Check Kluski Śląskie recipe.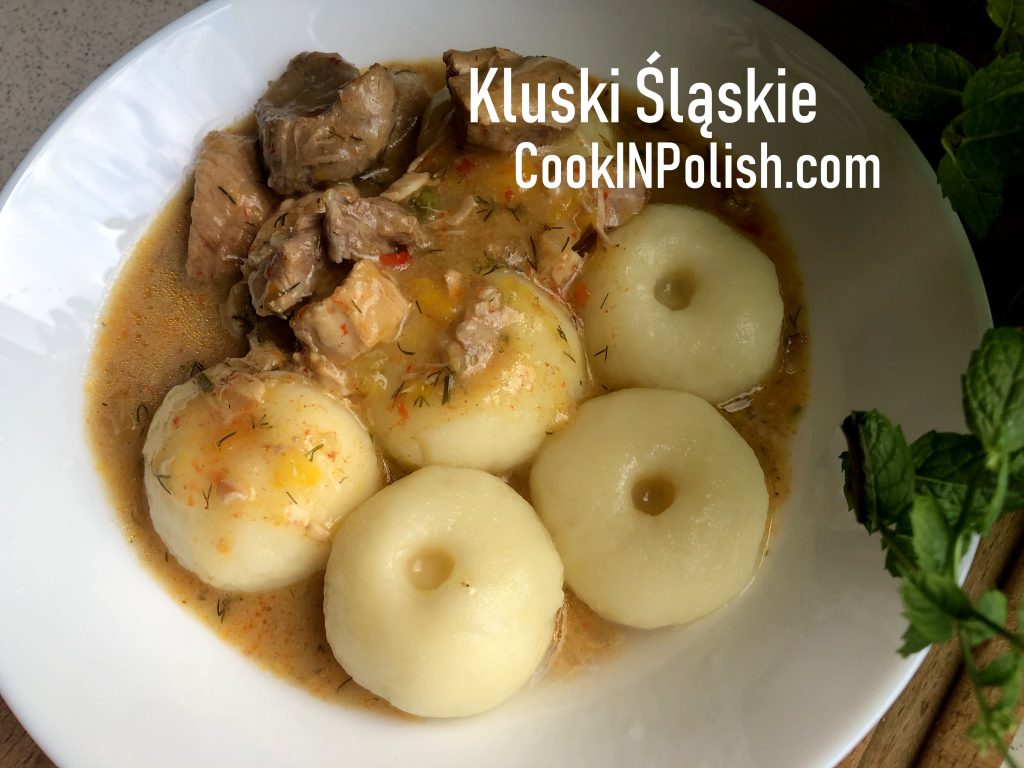 3) Plum Knedle
Knedle ze śliwkami are made of cooked potatoes, regular flour and an egg. Stuffed with plums or other seasonal fruits, like strawberries, and peaches. Little bit bigger than Kluski Śląskie, ball shaped. Recipe for Plum Knedle.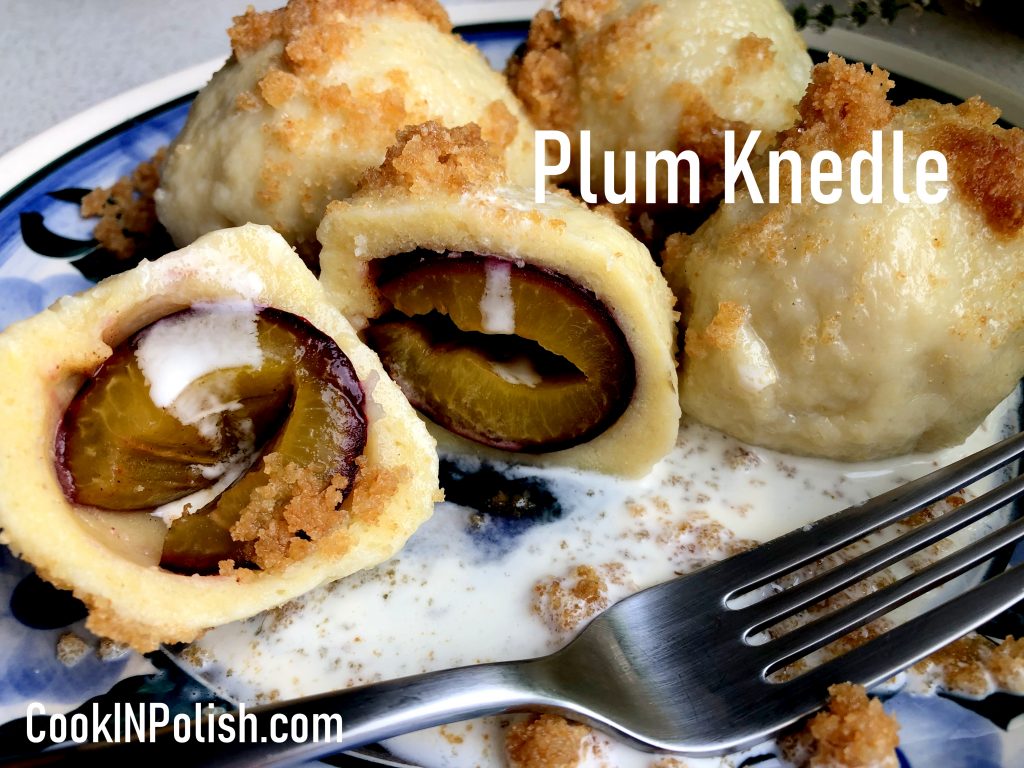 4) Kartacze
Kartacze are medium sized oval dumplings stuffed with ground meat, made of raw potatoes and some (or non) addition of cooked potatoes. Check the recipe for Kartacze.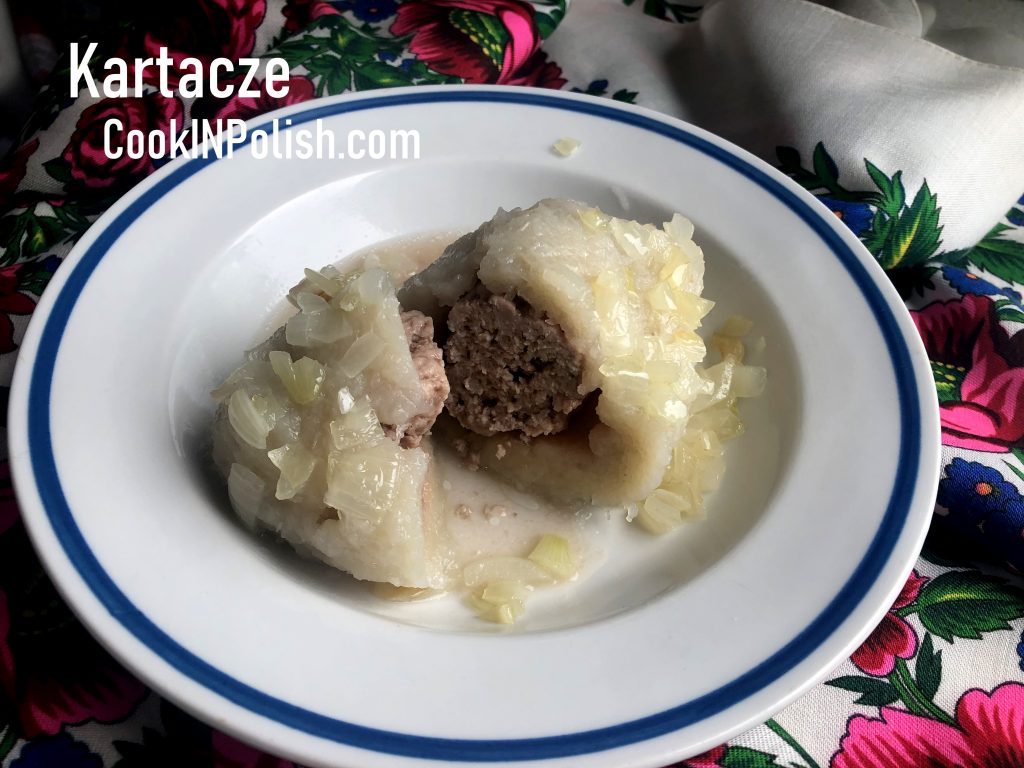 5) Ruthenian Dumplings
Pierogi Ruskie are actually dumplings made of flour.. but with potato filling:) There are potatoes inside with polish curd and sauteed onion. Check the recipe for Ruthenian Pierogi.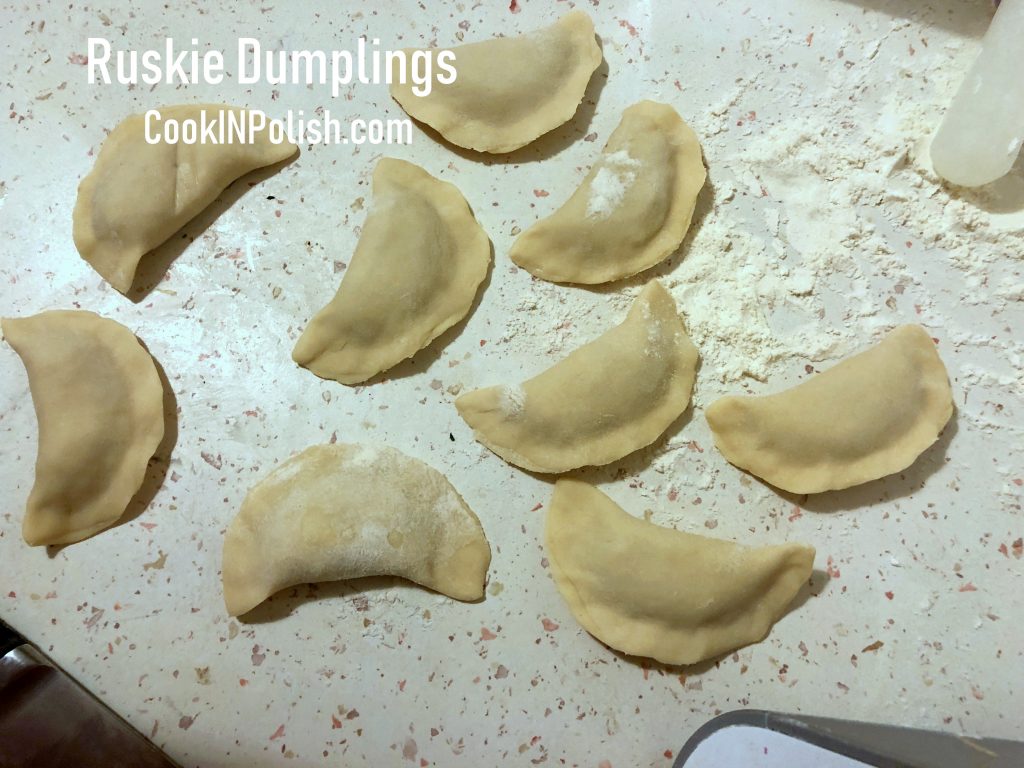 Which kind of Polish potato dumplings you like the most? Try them all and decide.