Children love them. Kopytka Potato Dumplings can be served as a side dish or with a sauce, as a separate meal. Meat sauce, mushroom or vegetable would taste so good. In June try Chanterelle Cream Sauce.
Recipe is easy and you use potatoes left from a dinner. This is what our Grandmas have been doing in the past – using everything and not throwing away a thing. Give a second life to one day cooked potatoes:)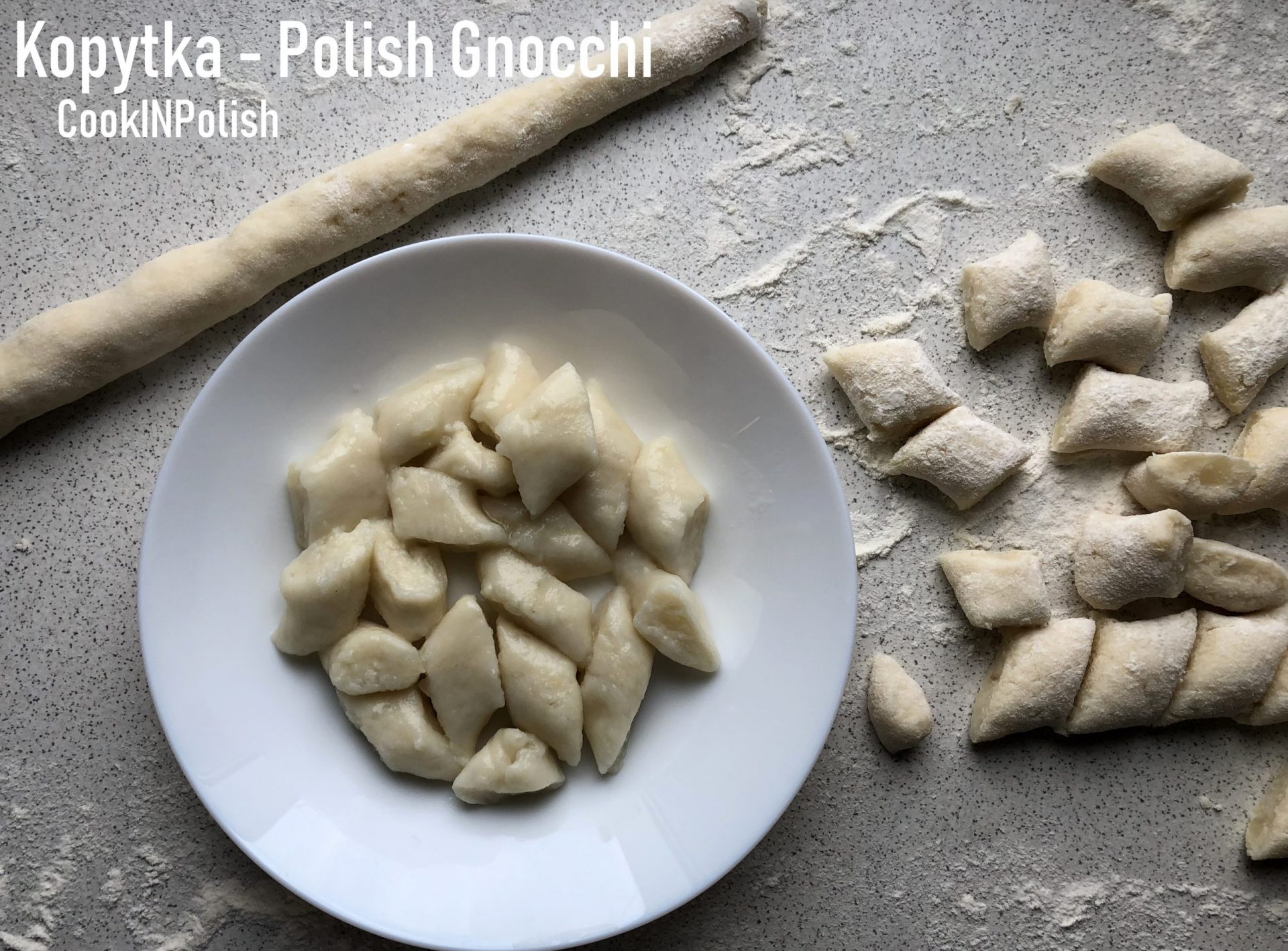 Ingredients
700 g /1 and half lb (25 oz) cooked potatoes
1 and half cup flour
1 egg
salt
Mash potatoes thoroughly just after they are cooked. If you have leftover potatoes it's best to grind them.
Once they are cool add flour and egg, season with salt. Mix all well. Form rollers and cut them diagonally.
Pour water into a large pot. Bring to boil and place kopytka inside. Let them cook for 1 minute after they come up to the surface.
Take kopytka potato dumplings out with a sieve and serve right away.
Smacznego!
If you liked my posts and tried my recipes, you can consider buying me a coffee. Or rather I should say: you can buy me a flour for Pierogi, cabbage for Gołąbki and beets for Barszcz:) This would help me to cook more and publish more delicious recipes for You. www.buymeacoffee.com/cookinpolish.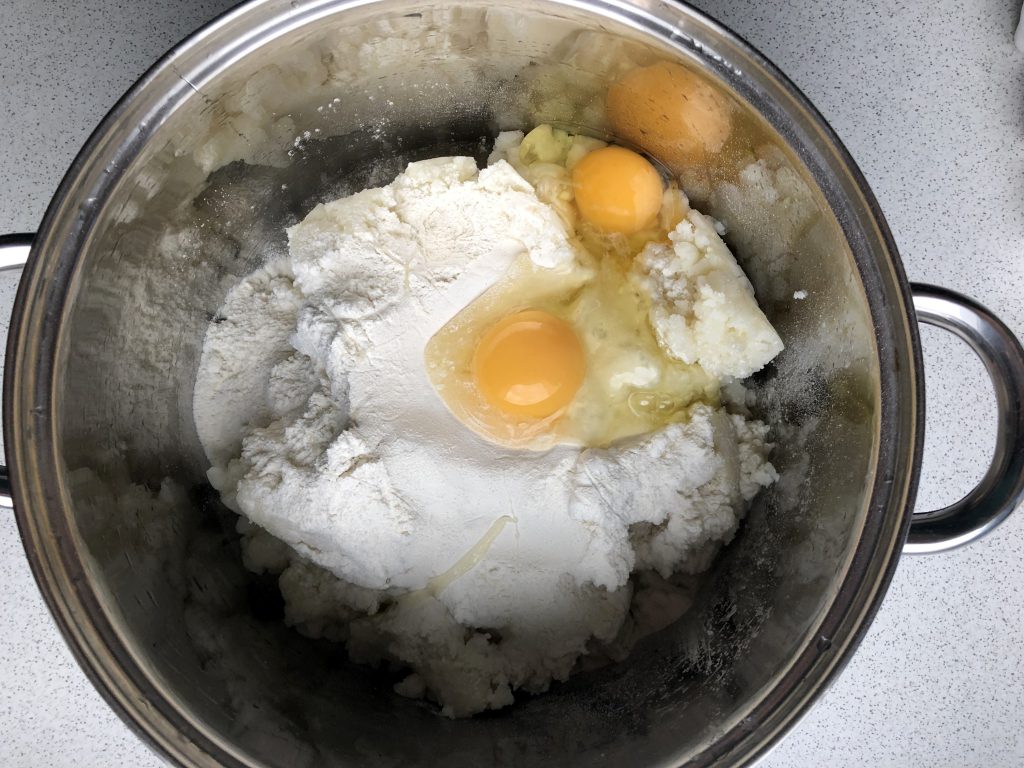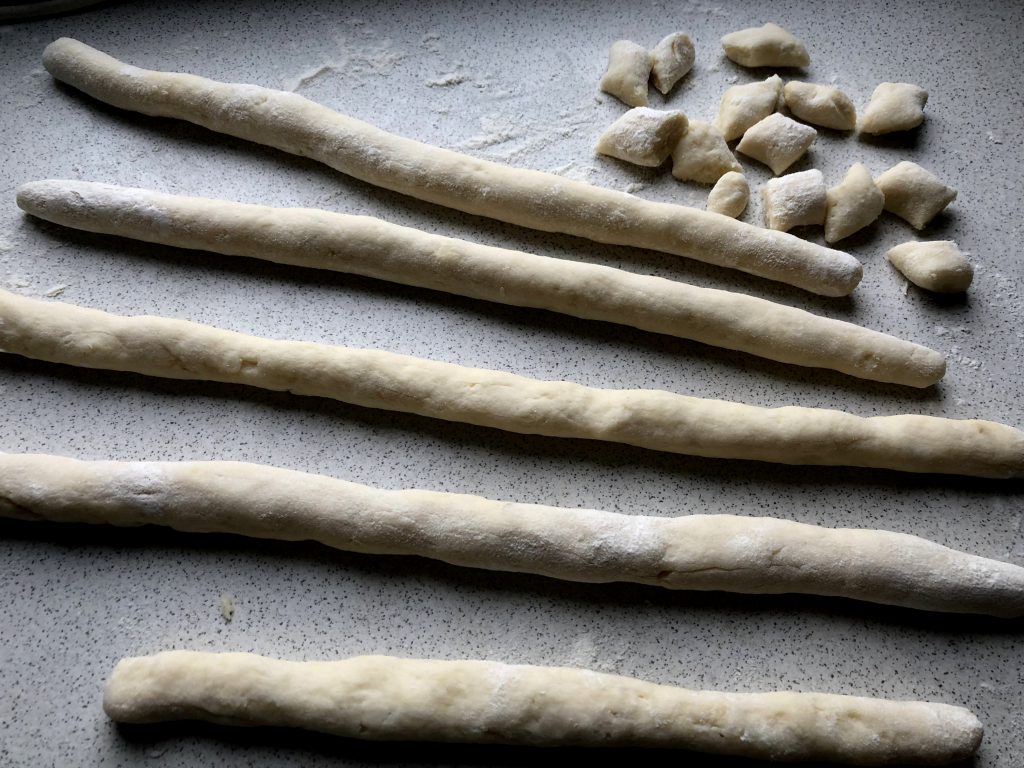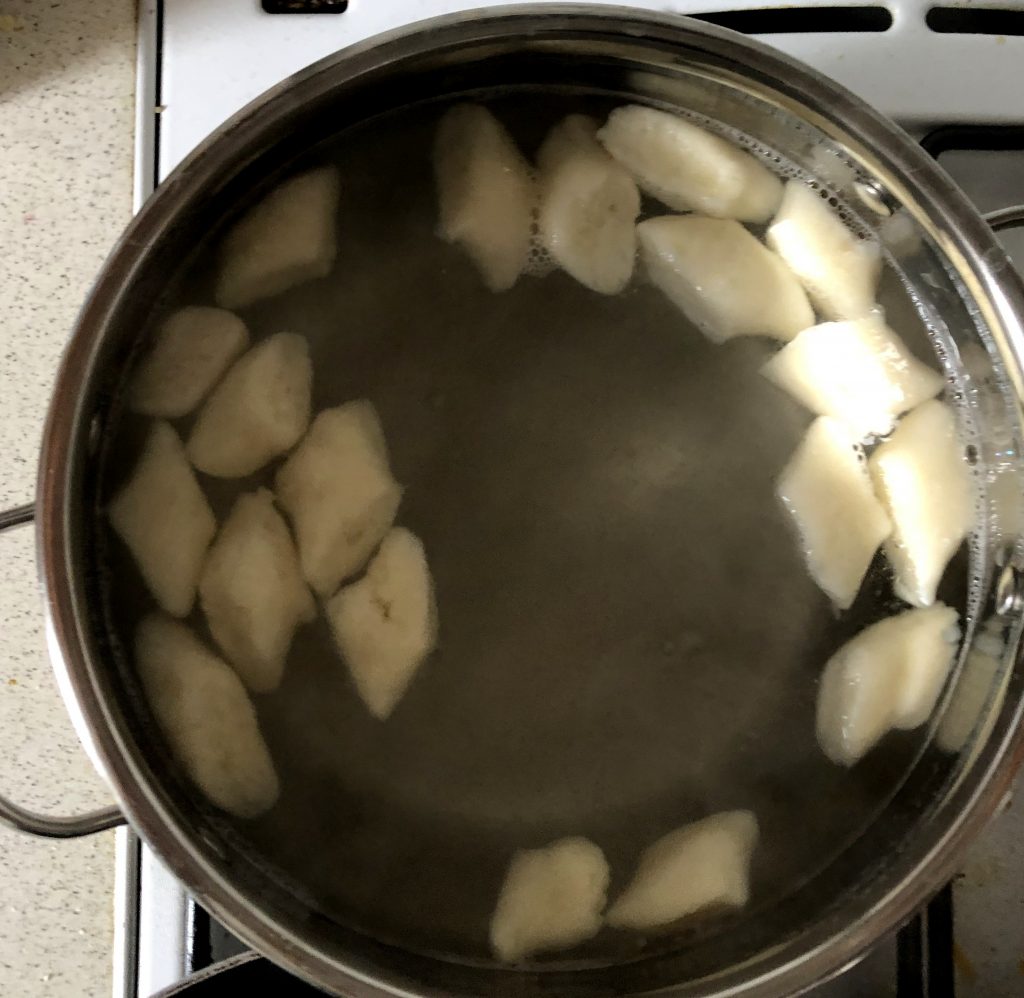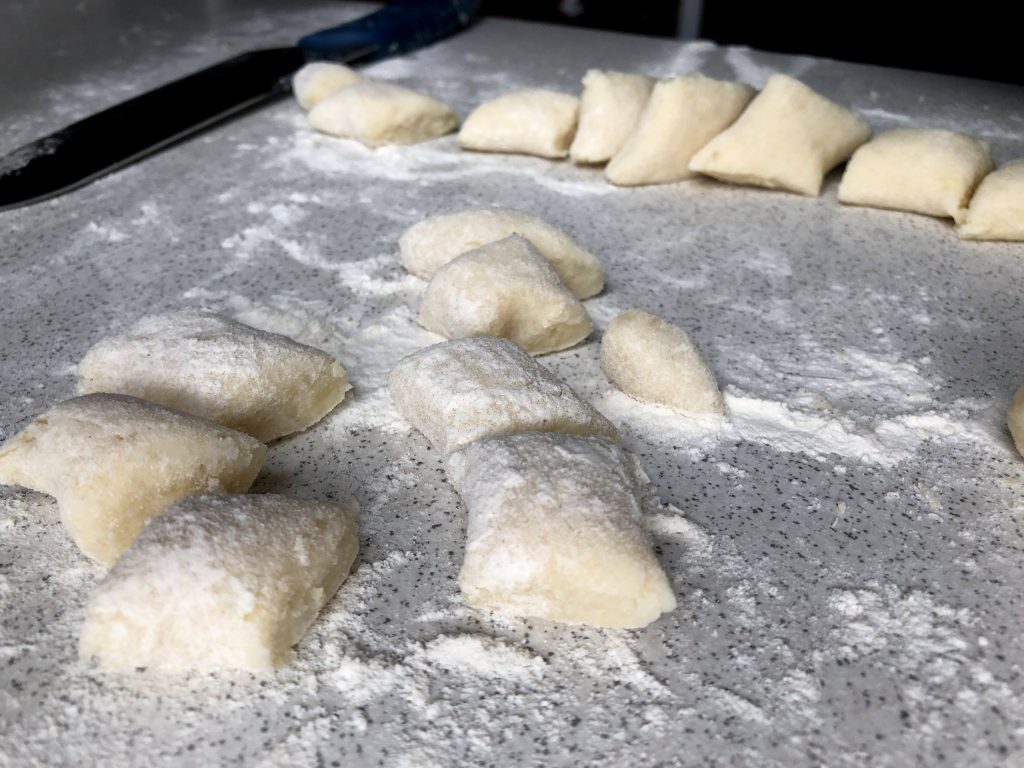 Comment on the post if you have questions, other ideas on the recipe or just enjoyed reading. I would be happy to see your thoughts on my posts!
Thanks for liking and sharing my recipes to your friends – it helps to develop my blog!