Ryba po grecku
Nobody knows why fried fish with steam veggies is in Poland called Polish Greek Fish:) It is just a common name, used from decades by our grandmothers and mothers.
Greeks, please do not get offended:) Almost all Poles love it, when we eat Greek fish, we think warmly about Greece and Greeks:)
Try also: Traditional Polish Vegetable Salad.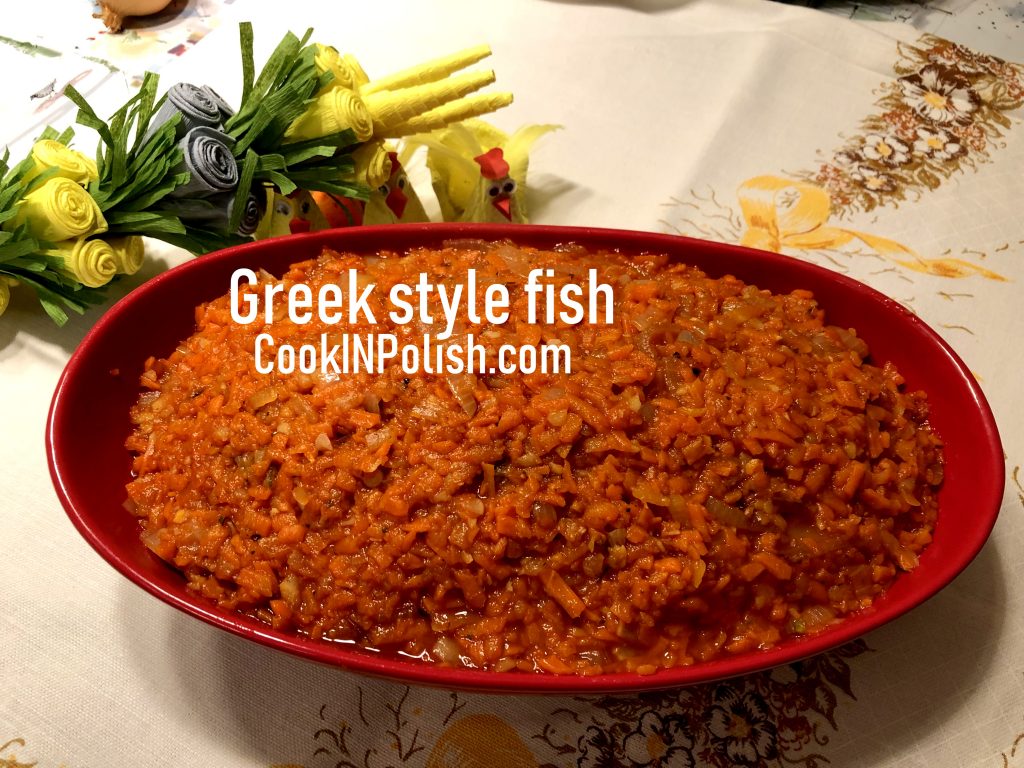 Ingredients
1 kg/2,2 lb white fish
5 carrots
2 white parsley
3 onions
3 tbs tomato paste
salt, pepper
1tbs soy sauce
flour for tossing
Grate carrots and parsley, place in a pot and steam in small amount of water. Add salt and pepper and soy sauce.
Fry chopped onion. Once steamed veggies are done, add onions and tomato paste, stir gently and cook for another 5 minutes without lid, to evaporate excess water.
Cut fish, take the bones out, season with salt and pepper, toss in a flour and fry on hot oil for 3-4 minutes on each side.
Assemble in a bowl: a layer of veggies ( 1/2 of them), fried fish and the rest of veggies.
Polish Greek fish is best the next day, when the flavors mix.
Notes:
you can use fish fillets- there are boneless,
I use white fish like: cod, hake or pollock. If in your country you have other fish easy to get, you can just use white fish with thick bones, easy to take out.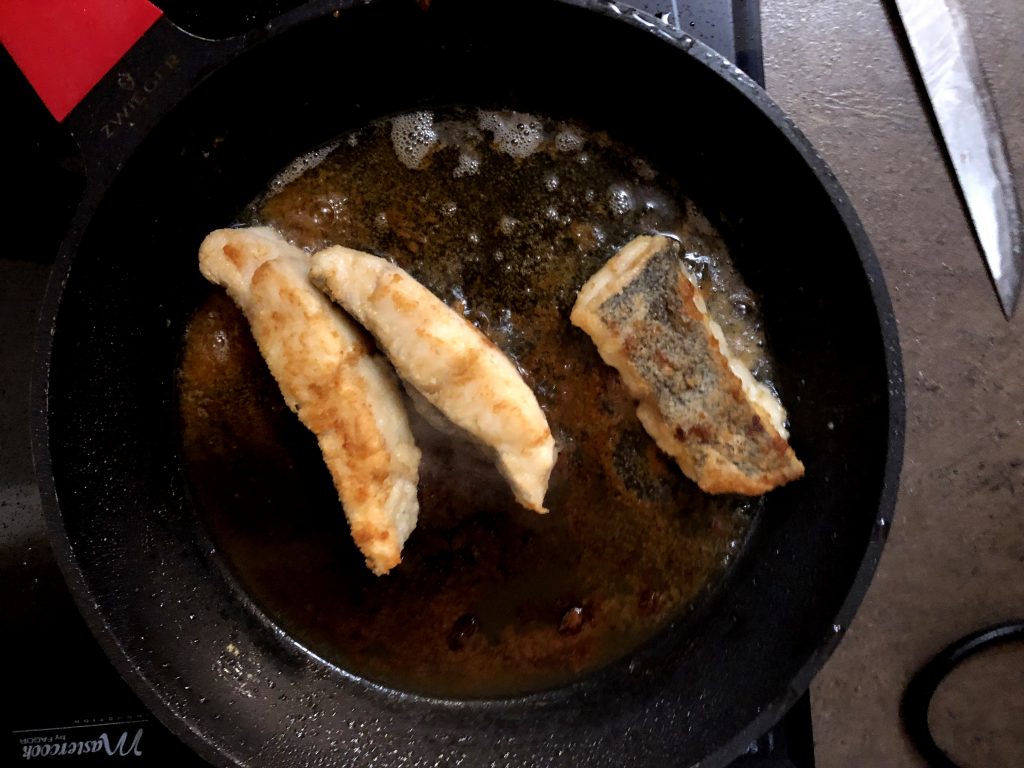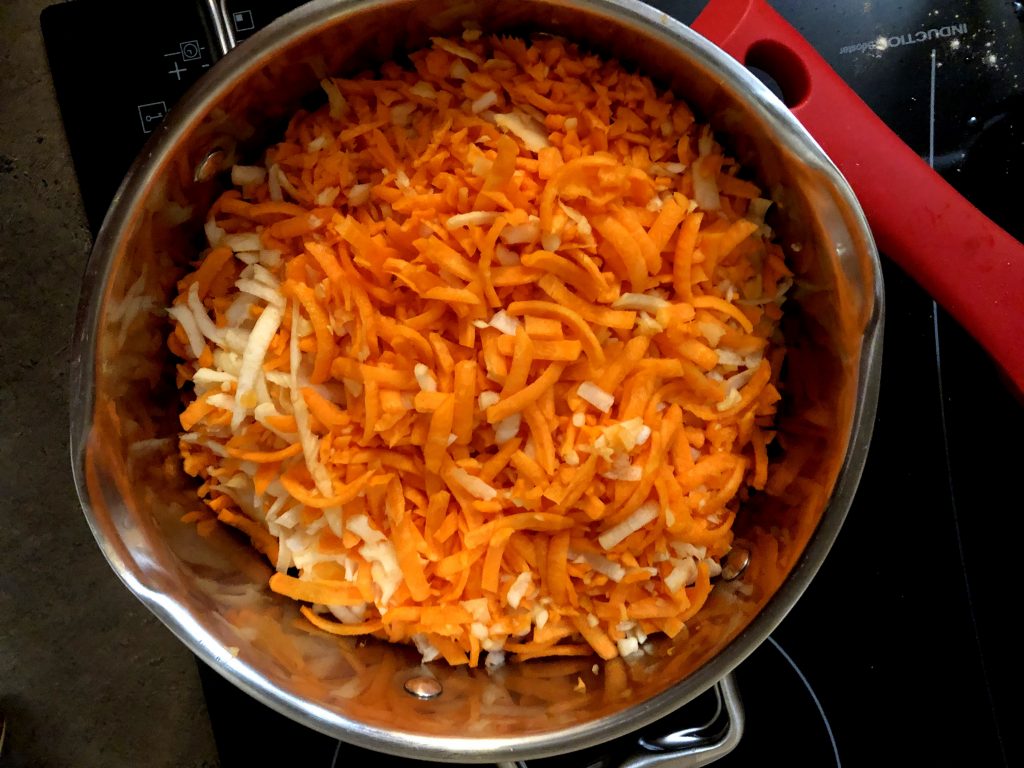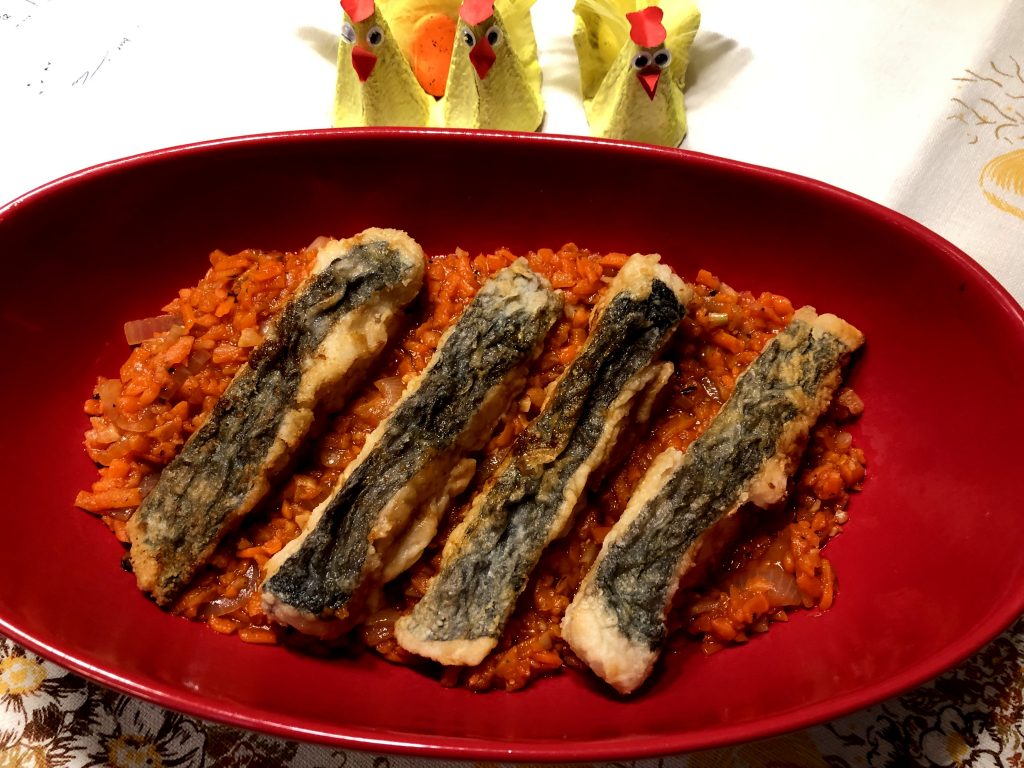 Comment on the post if you have questions, other ideas on the recipe or just enjoyed reading. I would be happy to see your thoughts on my posts!
Thanks for liking and sharing my recipes to your friends – it helps to develop my blog!