If you are preparing chicken stock, you can quite easily make some more for future use. I usually buy more fat meat and prepare 3 portion of stock, one to be used at once and two, which I preserve in jars. Then during a week I open the jar, add whatever is needed to my chosen soup and then – preparing soup takes much less time.
Once you have chicken stock, you can easily make one of Polish Soups.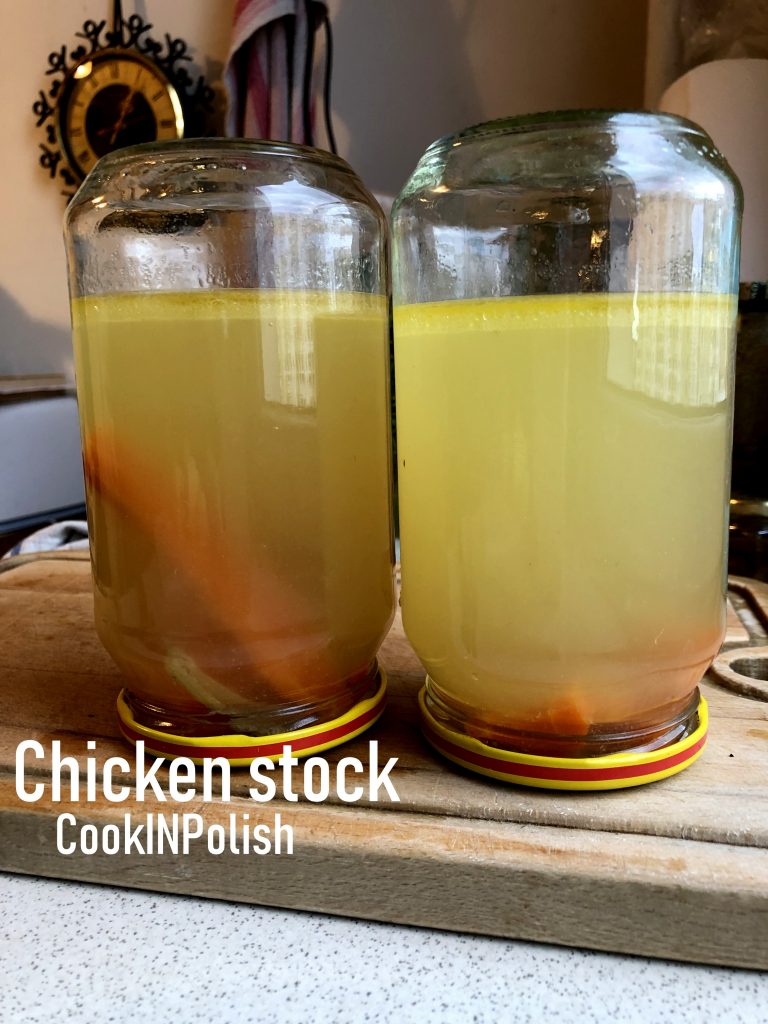 Ingredients
0,7 kg/1,5 lb chicken
3 medium carrots
1 onion fried over a fire
1 parsley (white and green part)
2 dried forest mushrooms
few leaves of celery
few ball allspice
3 bay leaves
salt, pepper
Peel vegetables, cut carrots. All vegetables, mushroom and chicken put into the pot, fill with cold water and put on the fire. Let it boil and simmer for an hour.
When the stock is boiling, pour it to the jars, close them and put upside down for cool down.
Here you have chicken stock a concentrate, a basis for soups for the next days. Full of flavor and easy to get from the fridge:)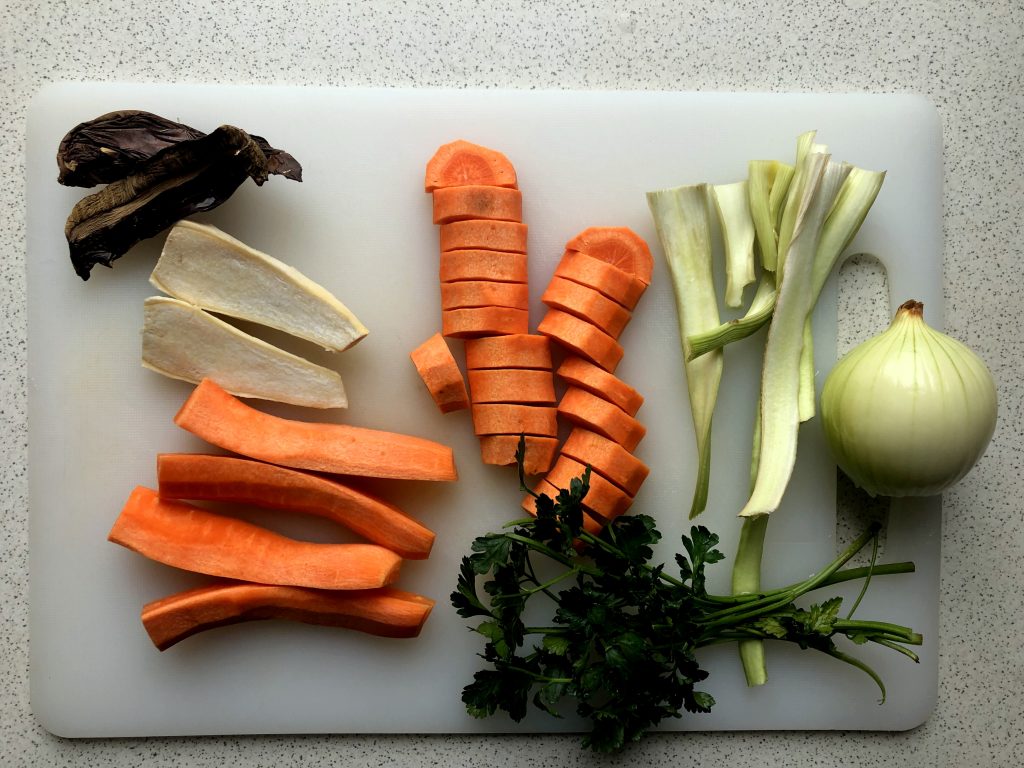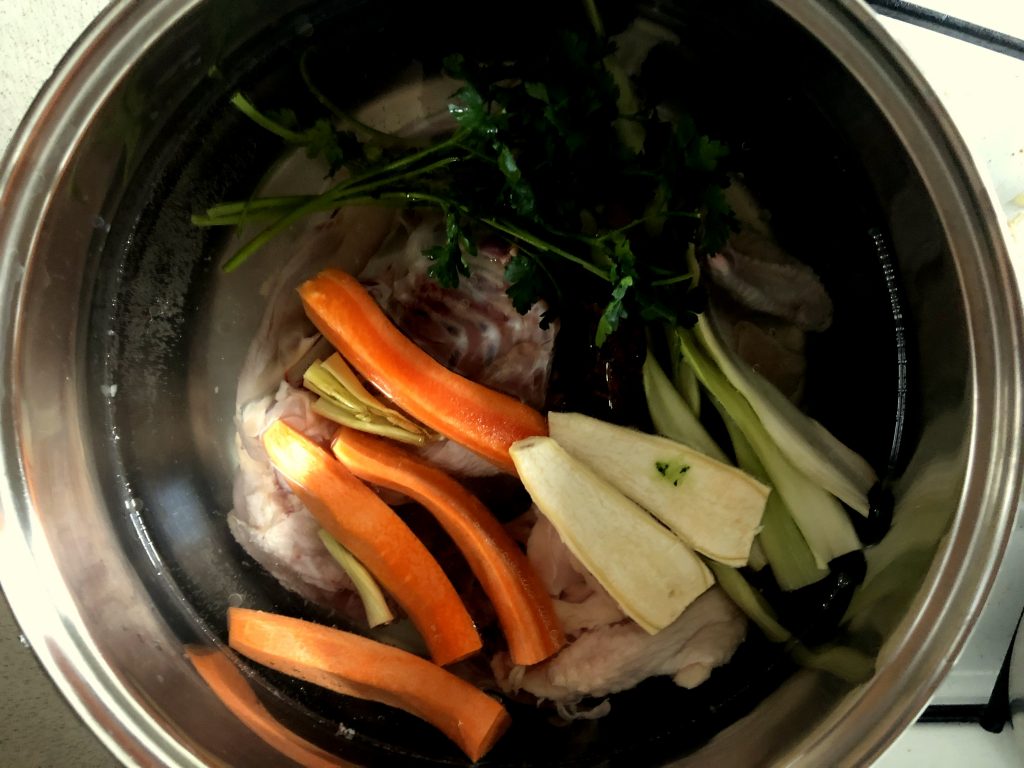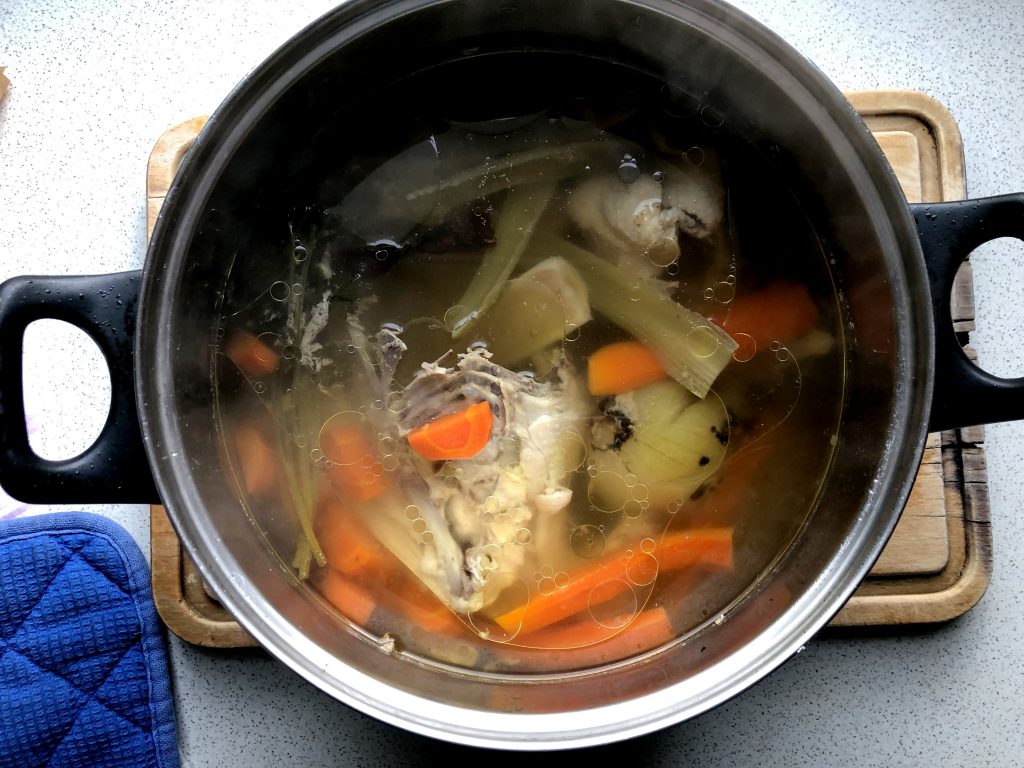 Comment on the post if you have questions, other ideas on the recipe or just enjoyed reading. I would be happy to see your thoughts on my posts!
Thanks for liking and sharing my recipes to your friends – it helps to develop my blog!