Classic Polish Chocolate cake is easy and delicious. Moist and fluffy, delicate, with perfect amount of cocoa and sweetness. Classic Murzynek Polish Chocolate cake was the first cake I have baked myself:) It was so popular during PRL and still is now. My children love this cake, they love to bake it themselves, my son even choose it as his birthday cake. Try this traditional recipe, Polish chocolate cake would suit well on Easter table, if you prefer to keep it simple but delicious.
For more Easter dishes check the link: Polish Easter recipes.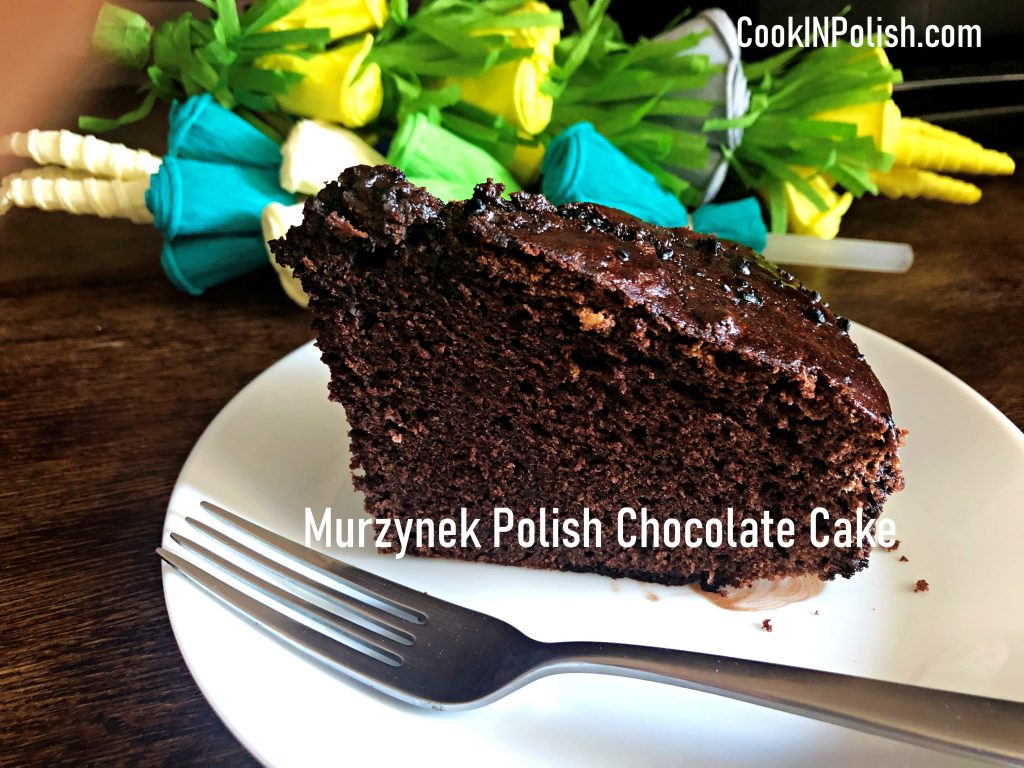 Ingredients
0,5 cup milk
3 heaped tablespoons cocoa
1,5 cup sugar
250 g/0,5 lb butter
4 eggs
1,5 cup all purpose flour
2 ts baking powder
Place milk, cocoa and sugar in a sauce pan, whisking bring to boil. Set aside from heating and add butter cut into smaller pieces, let it melt. Cool. Save half a cup of it for topping of the cake.
Combine flour with baking powder.
Separate egg yolks and whites.
Once the cocoa batter is cooled, place it in the bigger bowl. Add egg yolks and whisk (or mix with a kitchen robot or mixer;)). Then add gradually flour and whisk into the cocoa batter.
Whip egg whites stiff and delicately add it to the batter, combine with a spoon.
Preheat the oven to 180 C/ 350 F.
Cover the bottom of the round baking dish (26 cm/ 10 in diameter) with a baking paper and grease the edge with butter. Pour the dough into it.
Bake for 45-50 minutes. Check the cake with a wooden stick – once it's dry, it's ready.
Cover Murzynek Polish Chocolate Cake with a cocoa topping left in the first step of the cake preparation.
Smacznego! Enjoy!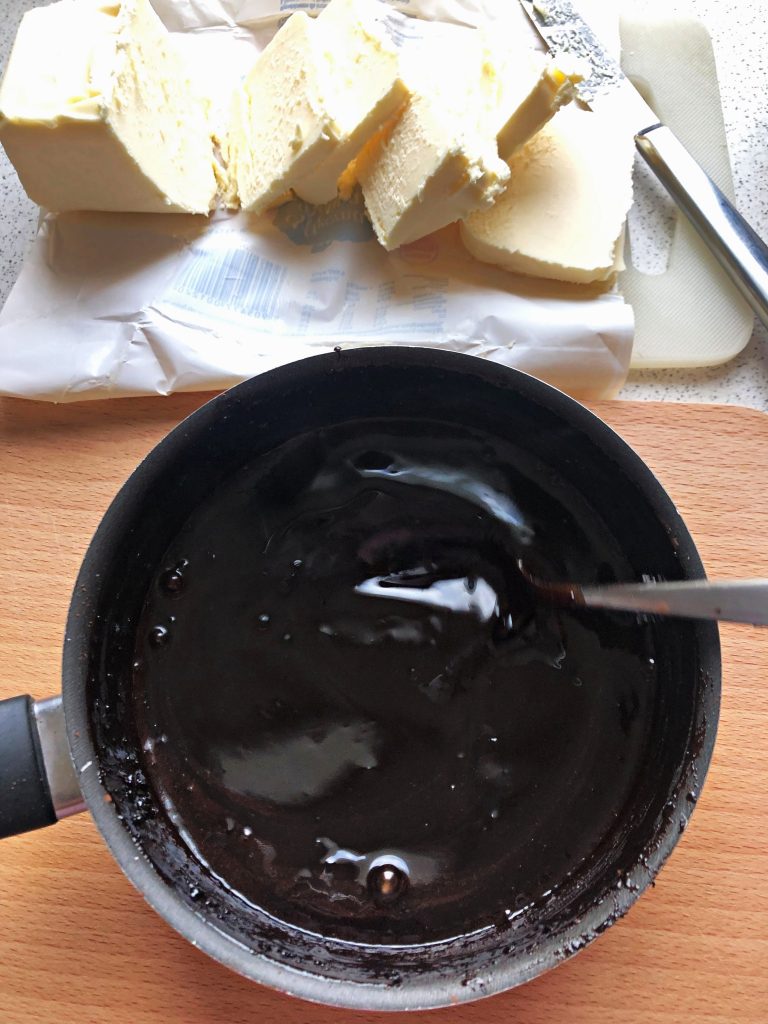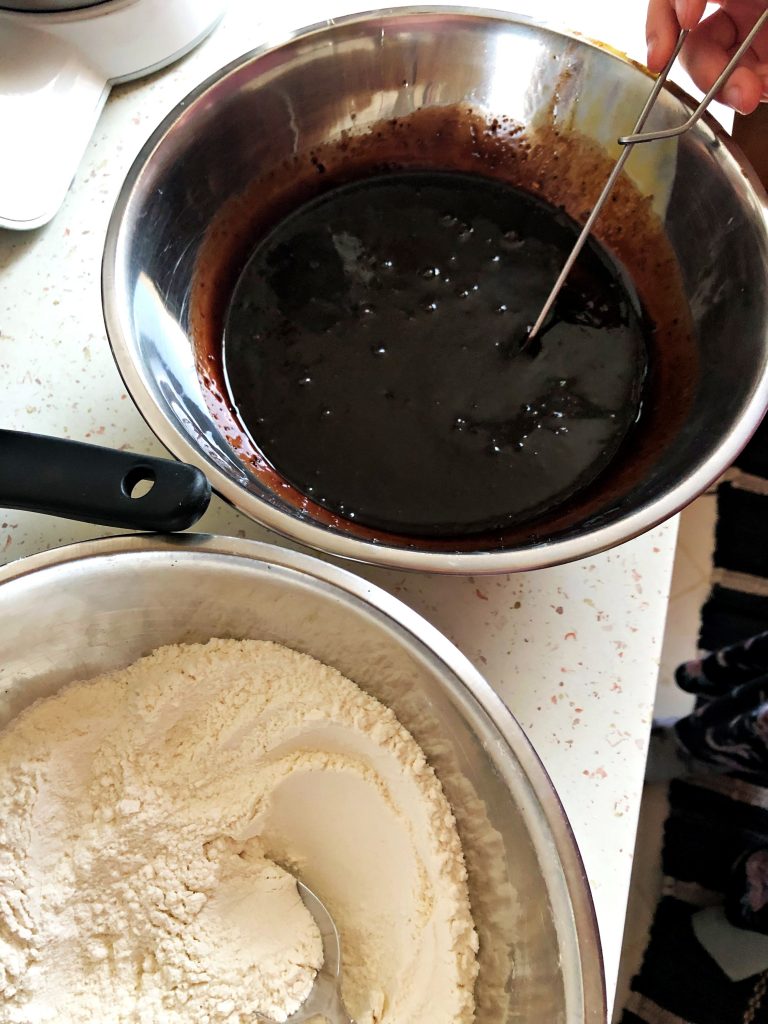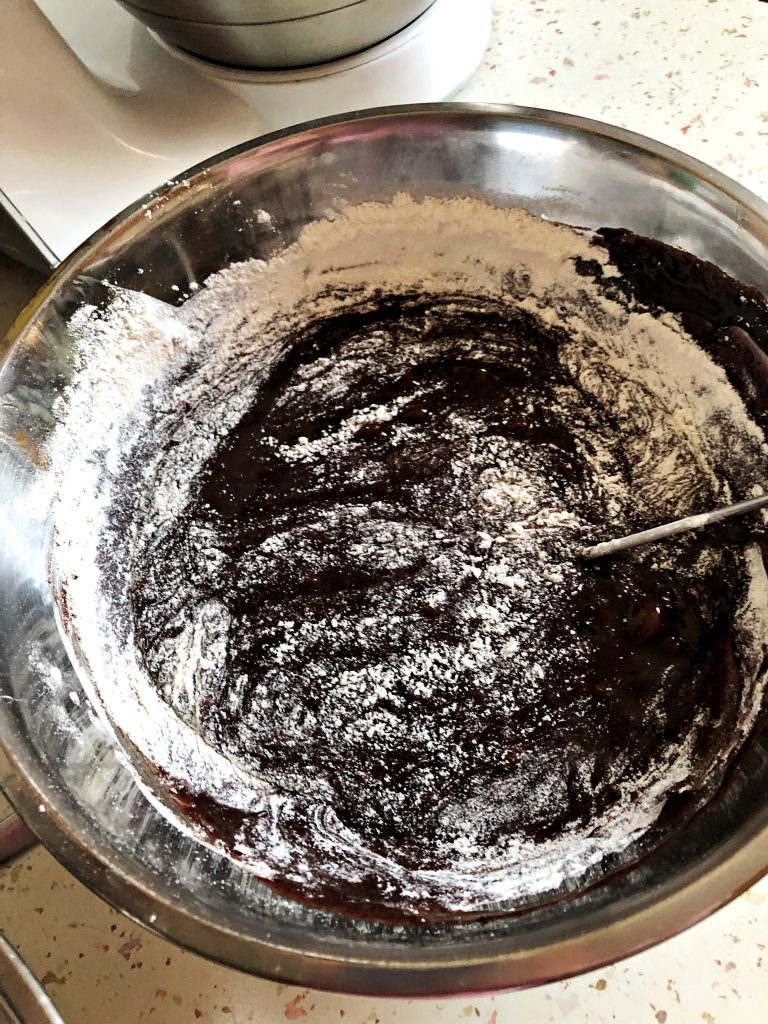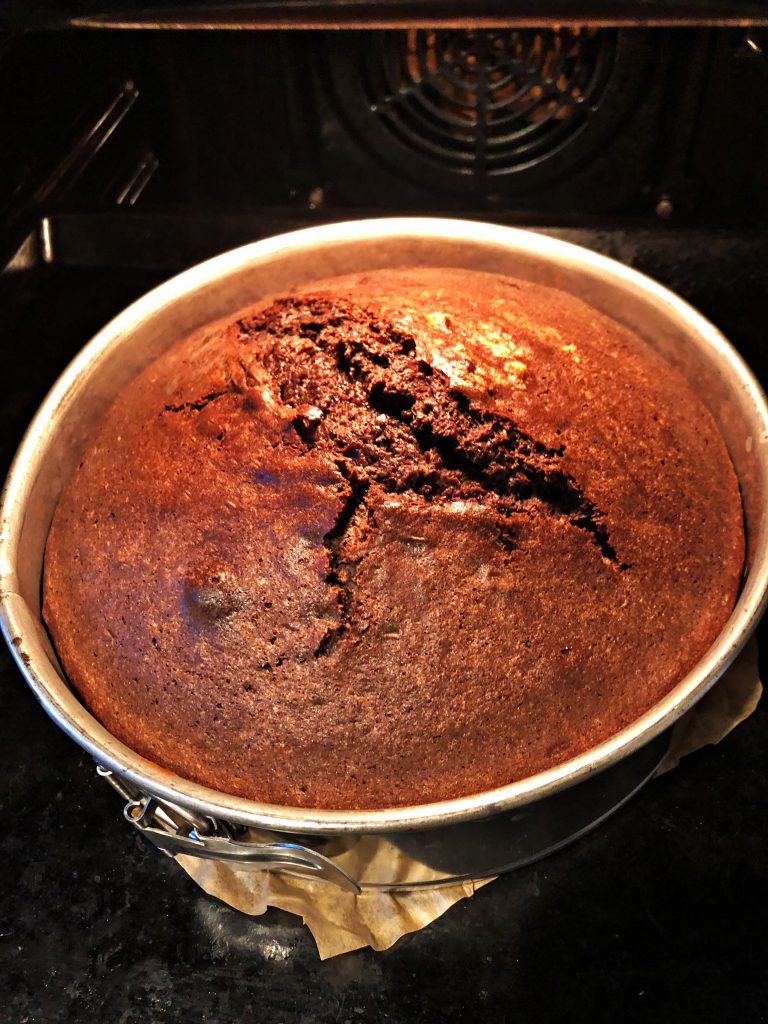 Comment on the post if you have questions, other ideas on the recipe or just enjoyed reading. I would be happy to see your thoughts on my posts!
Thanks for liking and sharing my recipes to your friends – it helps to develop my blog!