Krokiety z kapustą i grzybami
Sauerkraut and Mushroom Croquettes are one of the staple dishes in Poland for Wigilia. We serve it to Beets Borscht instead of Uszka. If you changed the filling to meat, you can just have it for family dinner as a separate dish or with chicken soup. There is quite a lot of frying involved, so I limit krokiety in my diet to few times a year.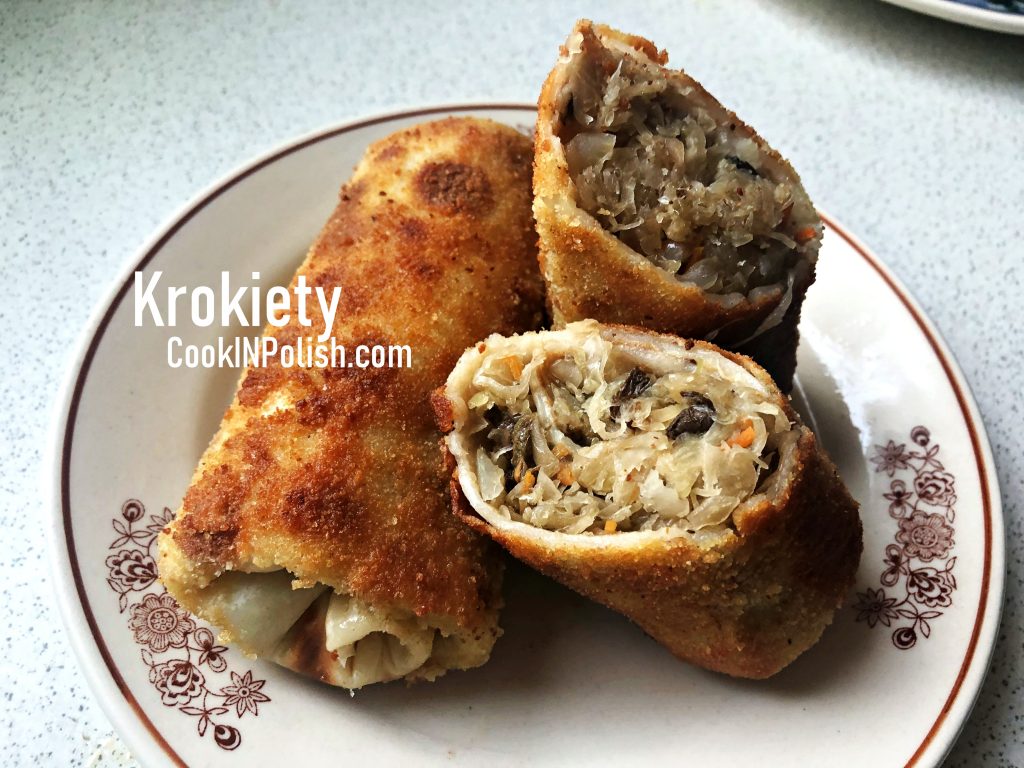 Ingredients
2 cups flour
1 egg
2 cups milk
pinch salt
1- 2 cups water
Filling
0,5 kg sauerkraut
2 handfuls dried forest mushrooms
1 onion
salt and pepper
3 bay leaves
4 seeds allspice
Coating
Filling preparation
A day before place forest mushrooms in a bowl and cover with water. Leave over night for rehydration.
The day before you can also cook sauerkraut. Chop it carelessly and place in a jar. Cover with water, add bay leave, allspice and pepper. Bring to boil and simmer till it's soft. After about 40 minutes it should be ready. Let sauerkraut cool and place it on a sieve. Squeeze it thoroughly, I use hands to do it best:)
On the next day chop an onion, heat a pan, place some butter on it and saute an onion. Add soaked and chopped forest mushrooms. Saute for few more minutes. Add sauerkraut so that all the flavors mixed. Season with salt and pepper to taste.
Pancakes preparation
Mix flour with egg and milk in a hand mixer or manually with a fork. Sprinkle with salt. Add water. I add 1 cup of water, check the consistency and add some more if necessary. We need to get batter consistency. Put aside for few minutes – gluten will make the dough smooth.
Grease medium size frying pan and pour in some batter when hot. Keep pancakes thin for best Krokiety. Fry for 2-3 minutes on each side. From this ingredients you will get about 10-12 pancakes.
Forming Krokiety
Place sauerkraut and mushroom filling on the pancake. Use about 2 tablespoons on each pancake, spread it over it and form Krokiety as in the picture below. Fold the side inside and roll it.
Sauerkraut and Mushroom Croquettes are ready when coated in flour, an egg and breadcrumbs and fried on each side till brown.
I fry some some croquettes without coating, check both options to decide how you like it better.
Smacznego! Enjoy!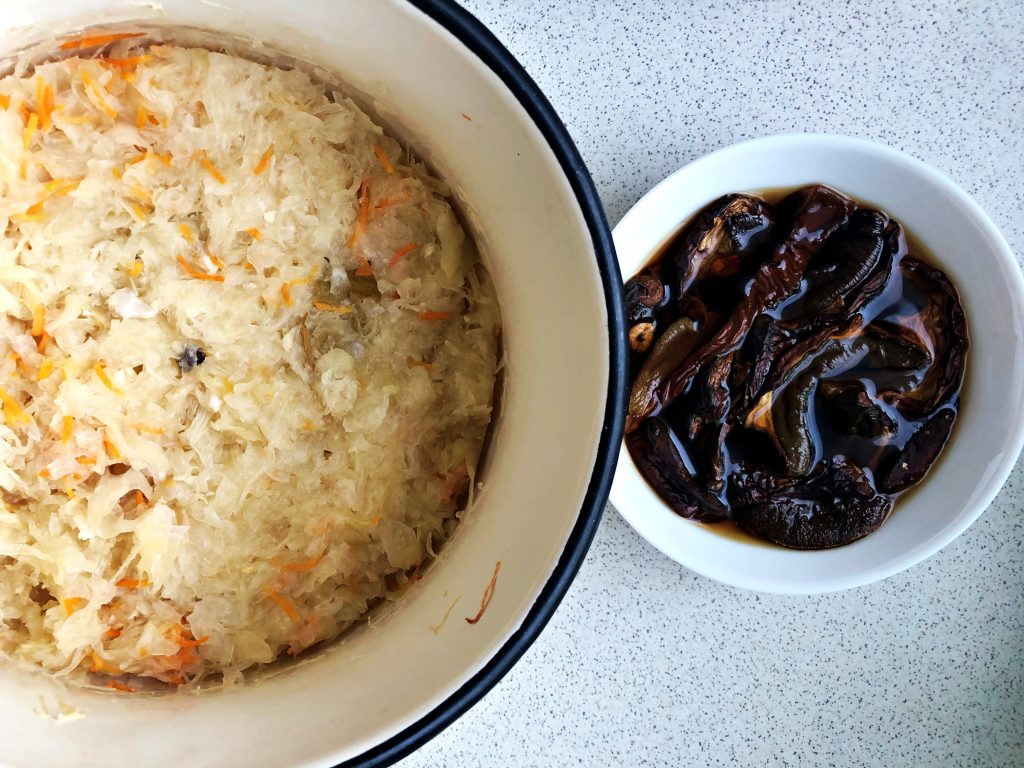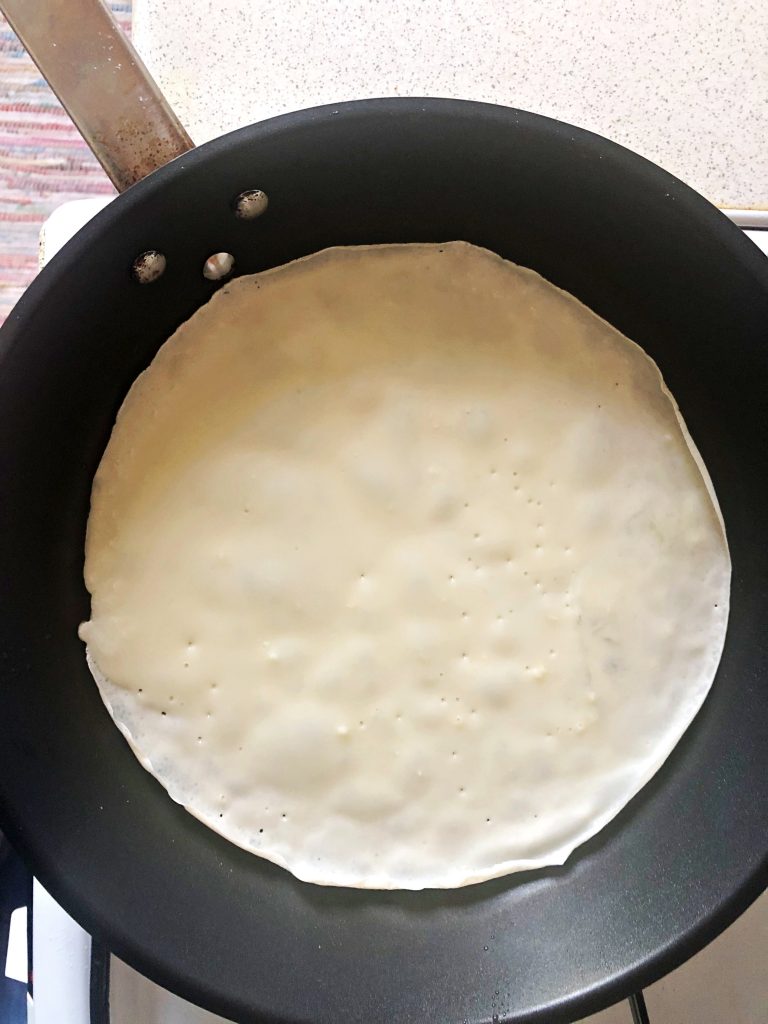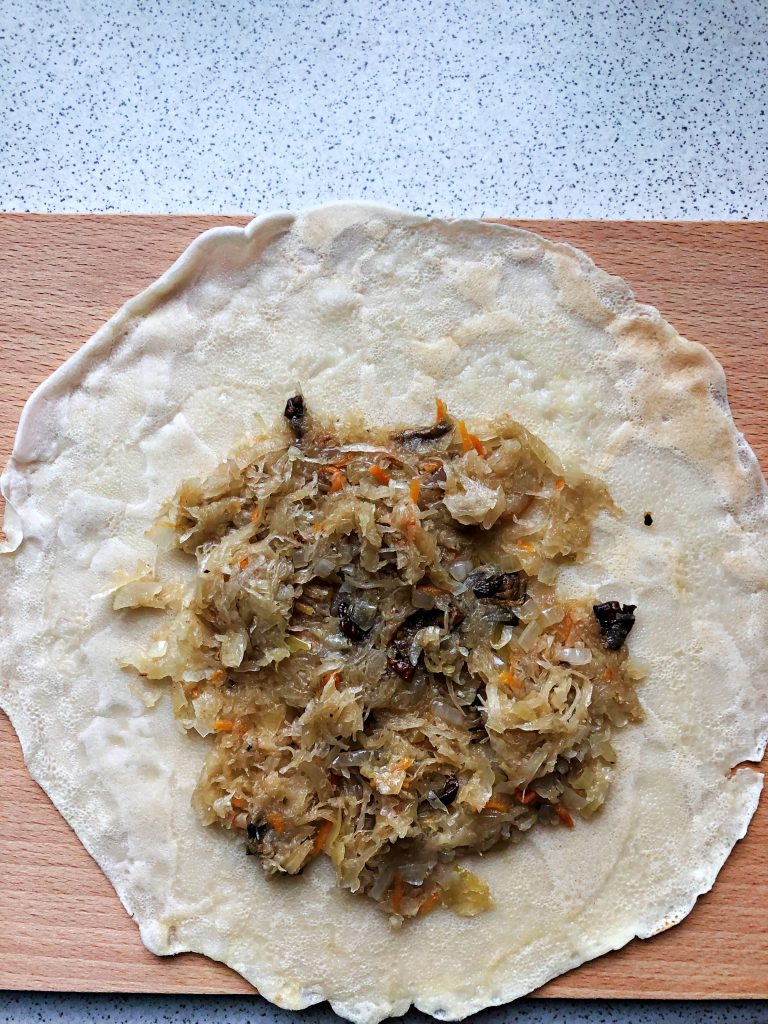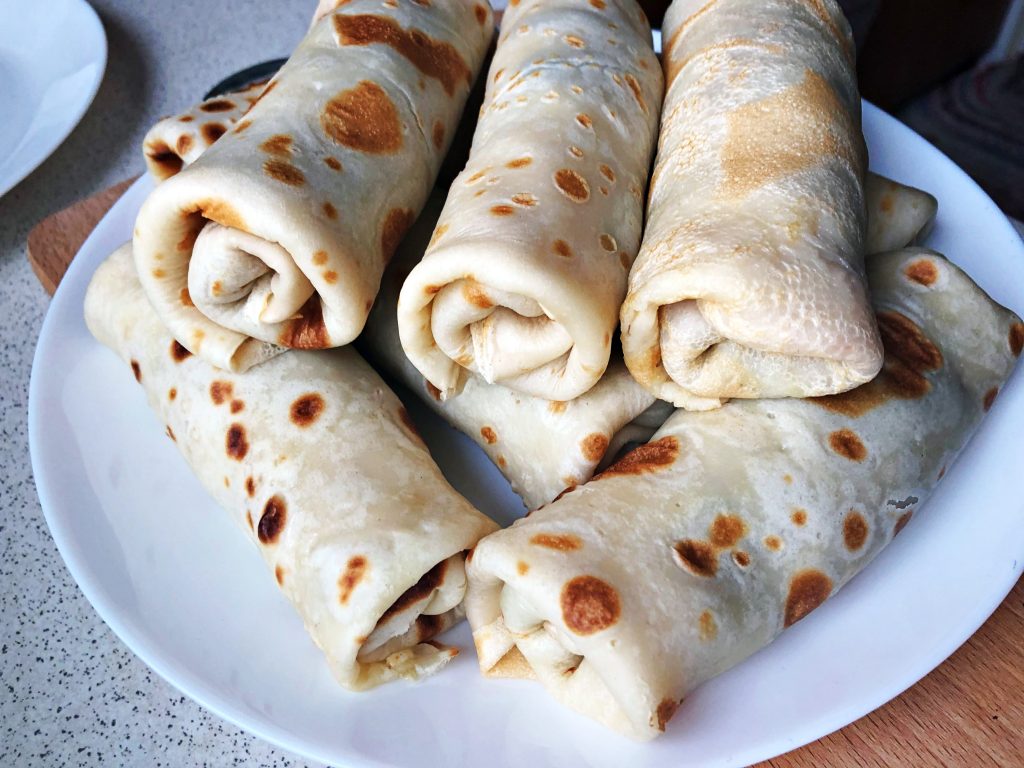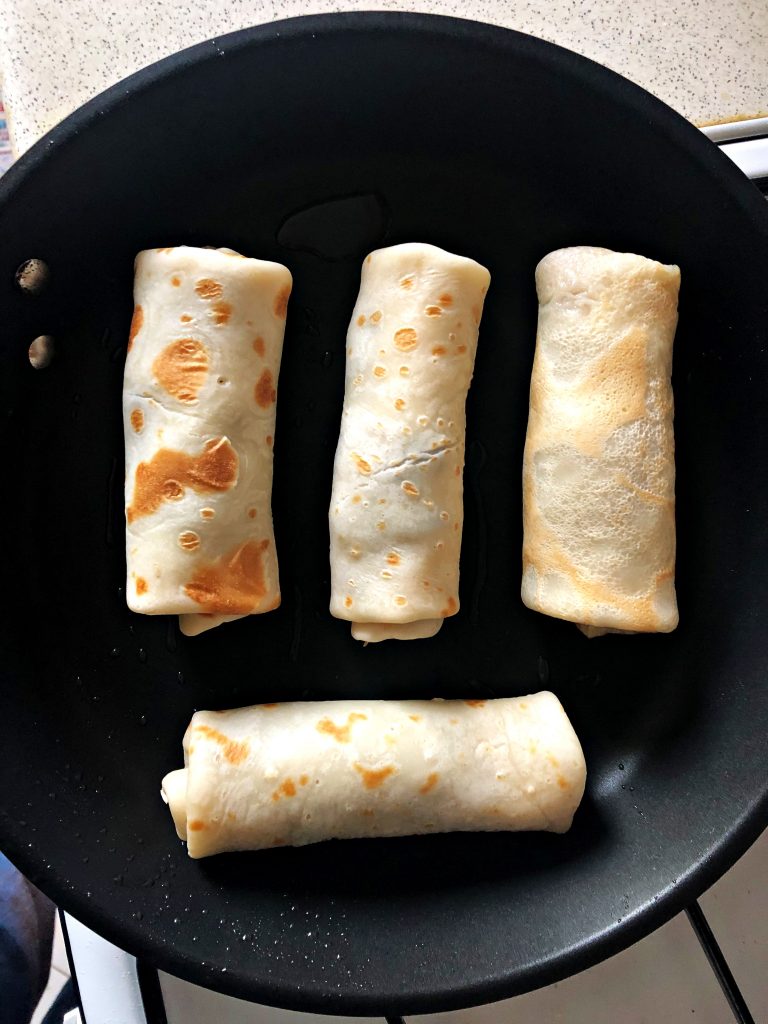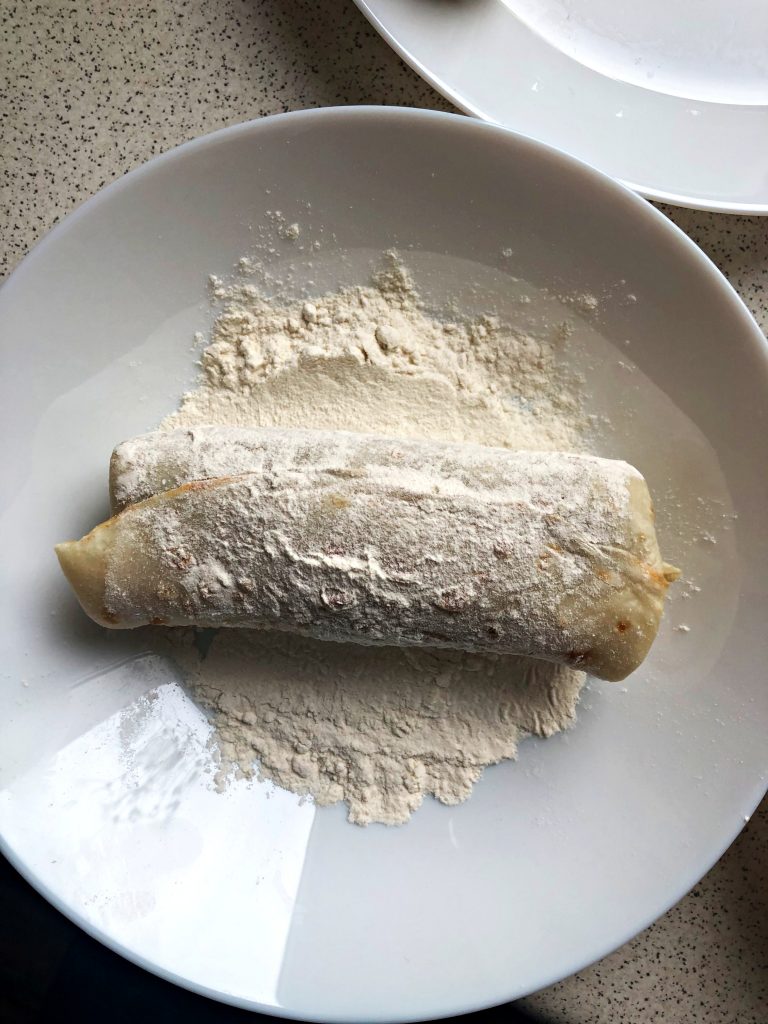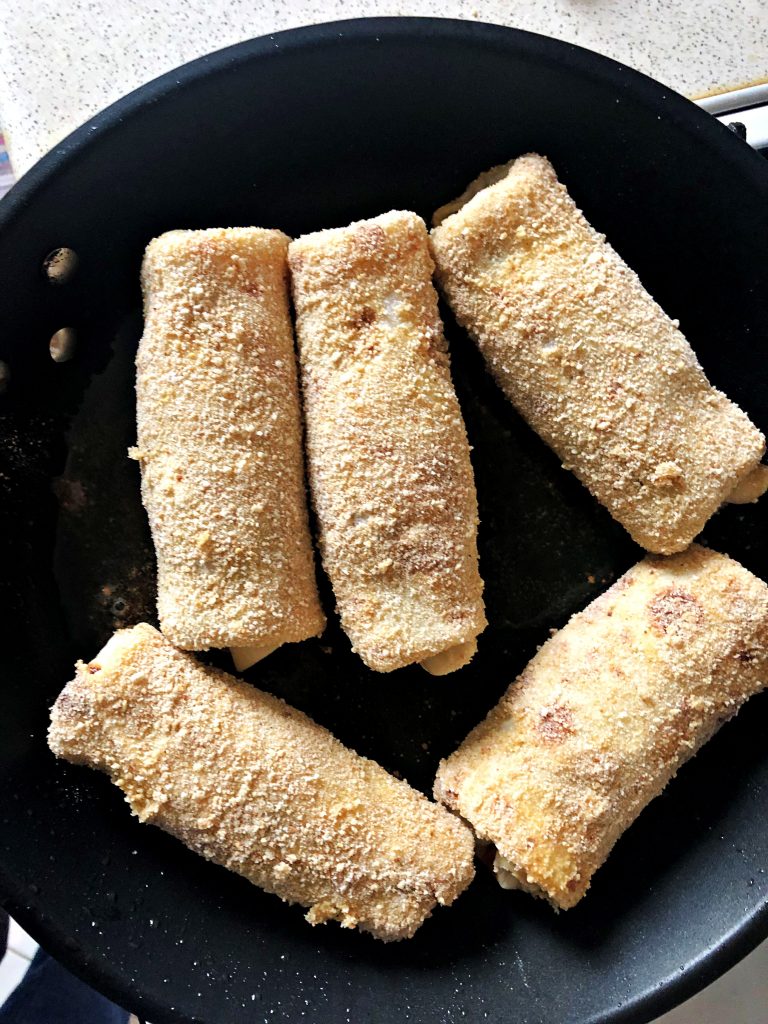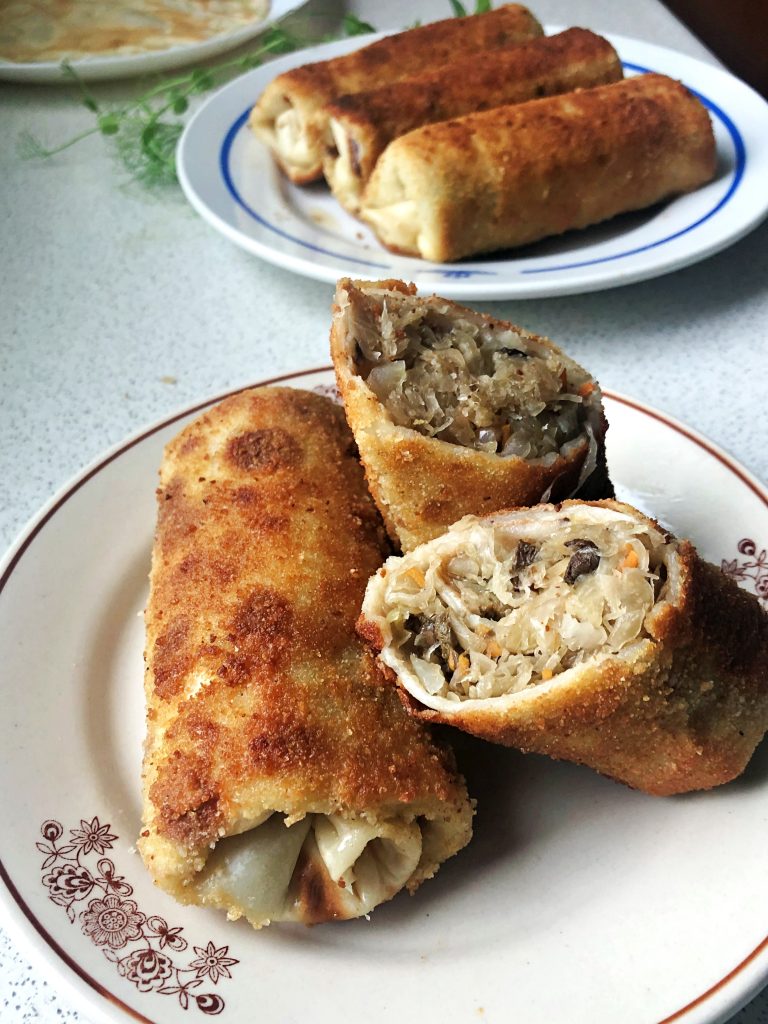 Comment on the post if you have questions, other ideas on the recipe or just enjoyed reading. I would be happy to see your thoughts on my posts!
Thanks for liking and sharing my recipes to your friends – it helps to develop my blog!