Zupa Grzybowa
Poland is famous of its soups. We eat soup each day as a first course of traditional Polish dinner- Chicken Soup, Beet Soup, Sorrel Soup, Dill Pickle Soup or – Forest Mushroom Soup🙂 The best Forest Mushroom Soup is cooked from fresh mushrooms, picked in Autumn, but I love this soup so much, that I have always few portions of frozen mushrooms for soup in my freezer. Frozen mushrooms are also easy available in Poland, you can buy them in most of the grocery stores.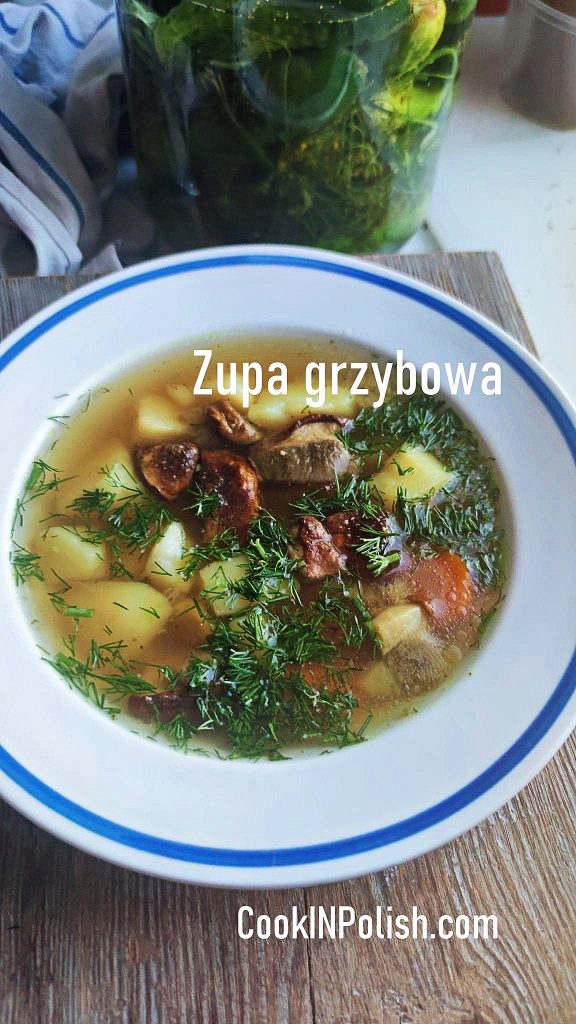 Ingredients
400 g / 1 lb forest mushrooms – fresh or frozen
5-6 chicken wings
3 medium carrots
1 medium parsley
2 onions
2 cloves garlic
half of leek- a green side
5 medium potatoes
4 balls allspice
2-3 bay leaves
salt, pepper
bunch of dill
cup of cream 30% (double cream/ whipping cream)
Clean and peel vegetables, cut carrots and parsley into slices.
Toast the onion over the fire. I've got electric cooker, so I use a one of the burners to do it. I can be also done on the hot dry pan.
All vegetables (except potatoes) and chicken wings place in the 5 liter pot, fill with cold water and put on the fire. Add dill twigs, leave dill leaves for serving.
Heat the soup slowly, bring to boil and let it simmer for half an hour.
In a meantime clean mushrooms and cut them into chunks, add them to the pot after half an hour cooking. Peel potatoes, diced them and add them to the pot. Cook on low another half and hour, till the chicken is cooked.
Serve Forest Mushroom Soup with chopped dill and cream. Yum!
If you liked my posts and tried my recipes, you can consider buying me a coffee. Or rather I should say: you can buy me a flour for Pierogi, cabbage for Gołąbki and beets for Barszcz:) This would help me to cook more and publish more delicious recipes for You. www.buymeacoffee.com/cookinpolish.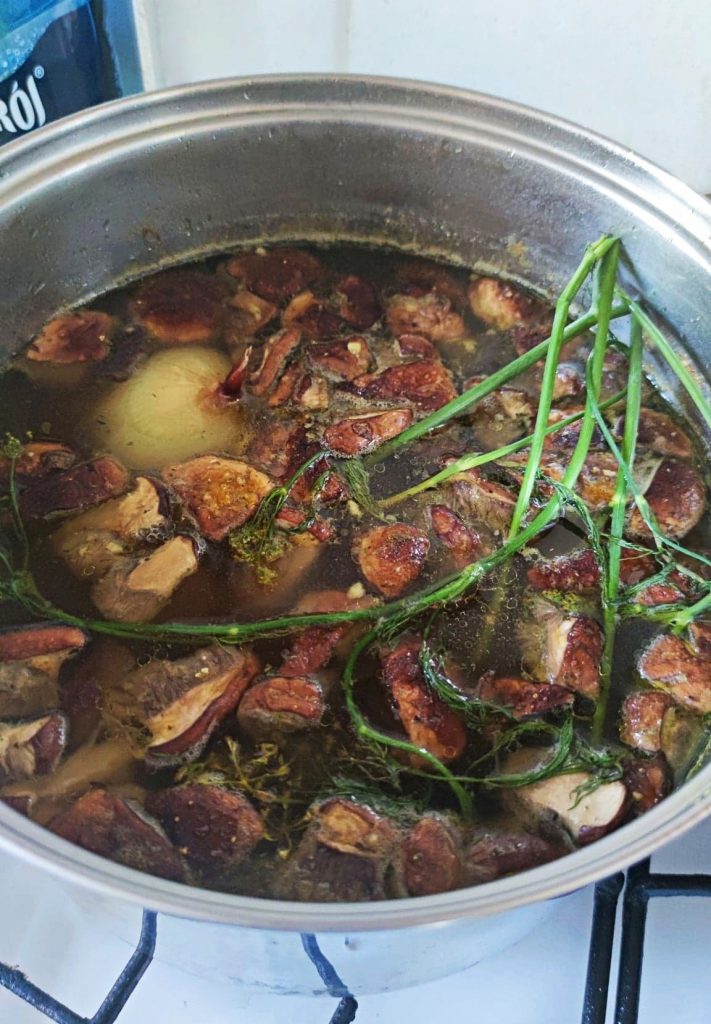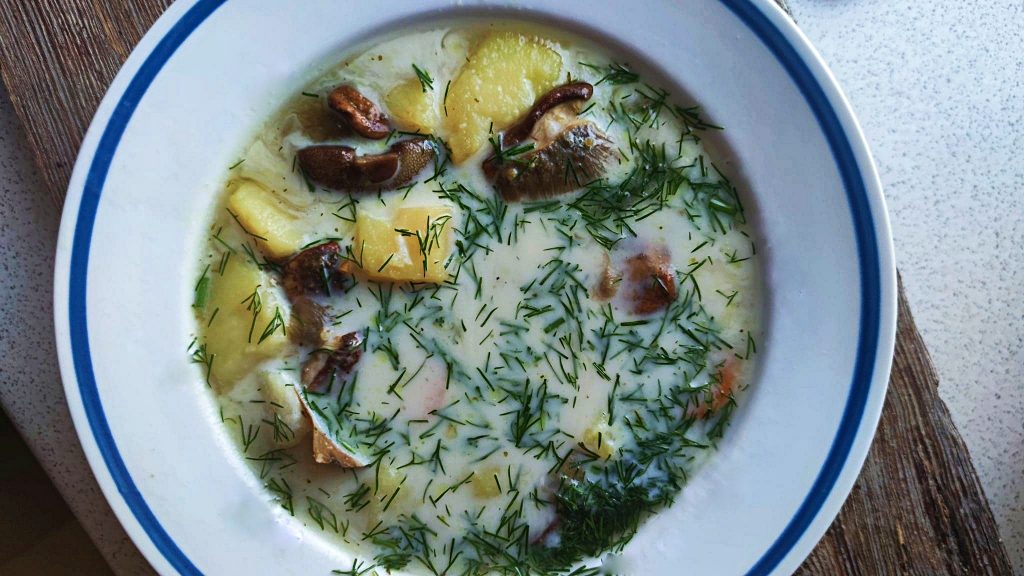 Comment on the post if you have questions, other ideas on the recipe or just enjoyed reading. I would be happy to see your thoughts on my posts!
Have you tried real Forest Mushrooms Soup before?
Thanks for liking and sharing my recipes to your friends – it helps to develop my blog!