Śledź po Kaszubsku
Pomerania is a region of Poland where you can eat the freshest Polish Baltic fish. Herring is undoubtedly the most popular fish in Poland. Each time when I visit Polish Baltic Sea coast I eat Kashubian Style Herring, this time after I come back, I found a recipe and made it myself. It was delicious- tender and flavorful.
I invite you to check it, Kashubian Style Herring is great to serve on Christmas Eve too! For more Polish Christmas recipes, check here: Wigilia and Boże Narodzenie.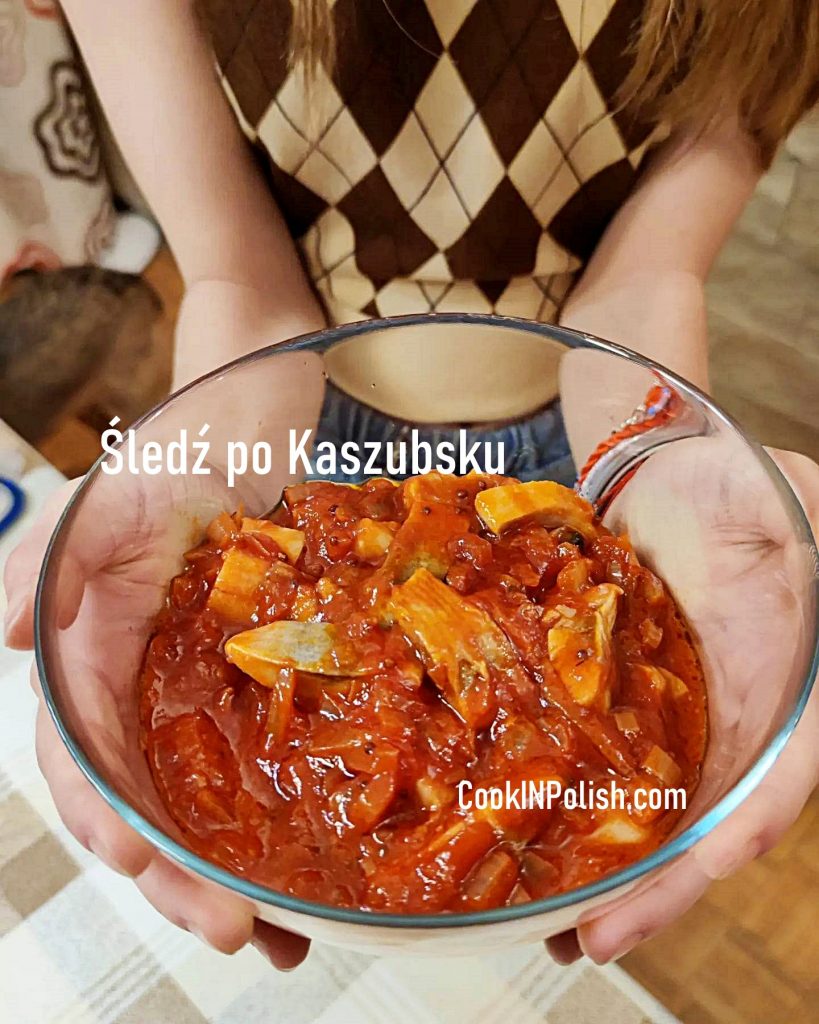 Ingredients
4 pickled herring fillets
1 cup milk
2 medium onions
5 tablespoons tomato concentrate
5 allspice seeds
3 bay leaves
1 tablespoon sugar
half cup water
half cup of oil
1 teaspoon vinegar
pepper, salt
If you have salted herring – you need to put them into milk to soak out of salt for 2 hours. Otherwise skip this step.
After two hours rinse herring and dry herring fillets with paper towel. Cut them into smaller pieces, as in a picture below.
Dice onions and saute them in a sauce pan with an oil. Once onion got soft add tomato concentrate, water, vinegar allspice seeds, bay leaves and sugar. Mix all together till all combines well and cook for 15 minutes, stirring from time to time. Cool tomato sauce a bit.
Assemble herring pieces in a bowl or a deep plate and cover herring with a tomato sauce. I mixed all together in a bowl, this is another way to serve.
Once it's completely cool, transfer dish into a fridge. Kashubian Style Herring is the best on the next day, once all the flavors mix together.
Smacznego! Enjoy!
If you liked my posts and tried my recipes, you can consider buying me a coffee. Or rather I should say: you can buy me a flour for Pierogi, cabbage for Gołąbki and beets for Barszcz:) This would help me to cook more and publish more delicious recipes for You. www.buymeacoffee.com/cookinpolish.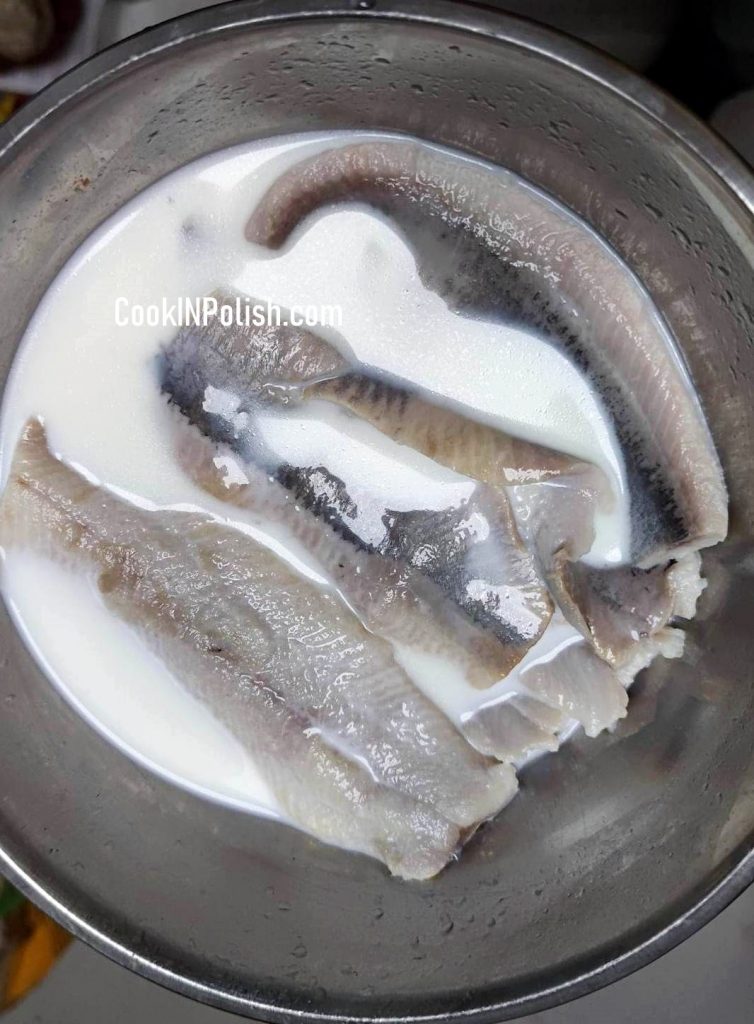 Comment on the post if you have questions, other ideas on the recipe or just enjoyed reading. I would be happy to see your thoughts on my posts!
Thanks for liking and sharing my recipes to your friends – it helps to develop my blog!