Zupa Gołąbkowa
Everybody loves Gołąbki! They are one of the most popular of Polish food, Gołąbki are truly a comfort food too. On the other hand they are quite time consuming. Once you feel like Gołąbki, but don't have too much time, you can check this recipe for Cabbage Roll Soup. The same deliciousness, while totally less load of work:)
We haven't had Cabbage Roll Soup in my family house in my childhood, it was totally new to me, but when I tried Gołąbki Soup I'm sure I'm going to have it more often. It's filling, taste like Gołąbki and – there is much less of dish washing after preparing:)
I make a big batch of Gołąbki Soup and can it for later. It freezes very well too, if you prefer so.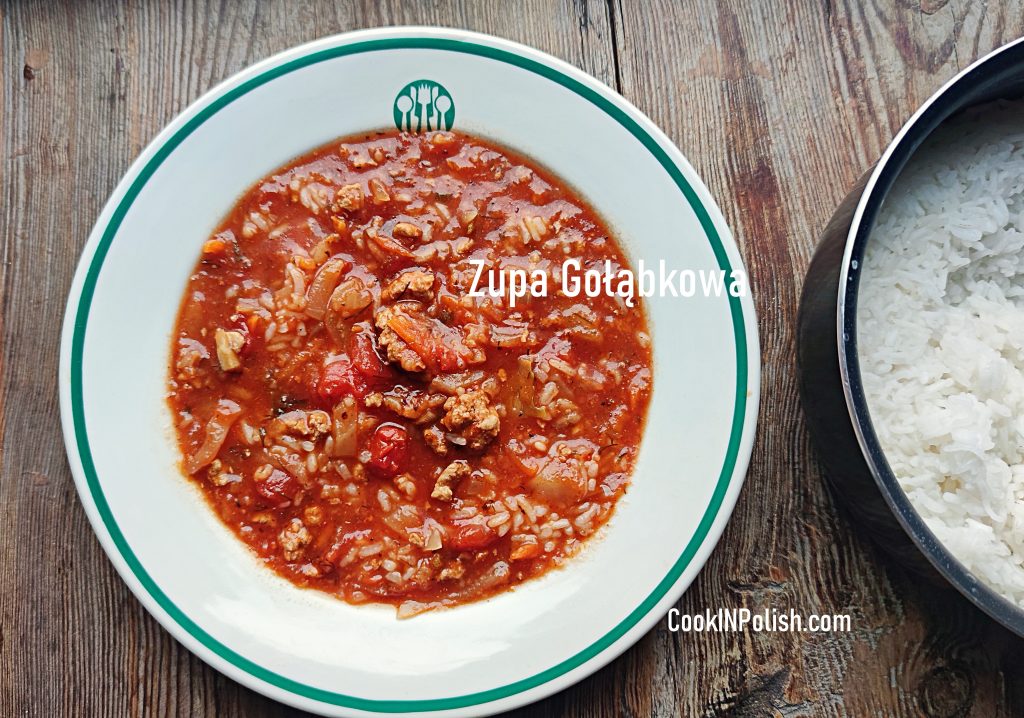 Ingredients
400 g / 1 lb ground pork (or mix it with beef half half if you prefer)
600 g / 1 and half lb white cabbage (half a medium head)
half cup white rice
5 tablespoons tomato paste
canned tomatoes – medium can
2 medium carrots
2 medium onions
garlic- 2 medium cloves
3 liters water or light vegetable stock
4 allspice seeds
2 bay leaves
2 teaspoons red paprika powder
half teaspoon hot paprika powder
1 teaspoon marjoram
salt & pepper
oil for frying
parsley for serving
Clean and chop the cabbage. Grate carrots. Place both in a big, about 6 liter pot, cover with water (or light vegetable stock). Add bay leaves and allspice seeds. Put on medium heat.
Peel onions and garlic. Slice and dice onions. Heat a frying pan, saute onions in a bit of oil. Add mashed garlic and ground meat. Season with salt and pepper, add both paprikas. Once meat is cooked, add it to the pot with cabbage.
Bring soup to boil, add tomato paste diluted in a soup from the pot. Add a can of tomatoes. Let it simmer for 40 minutes. Season with marjoram, salt and pepper. Check the taste, you can add more paprika or other seasoning you usually add to your Gołąbki. Feel free to add more tomato paste, if you think it's not tomato enough.
In a meantime cook rice- I prefer to cook it separately and add to serving, as rice can get overdone in a soup, specially in this kind of big pot. I suppose it would make enough soup for 2 dinners for a family of 4:) Remember to freeze or can some for future:)
Have Gołąbki Soup served with chopped parsley. Some add also a dollop of sour cream, why not.
Smacznego!
If you liked my posts and tried my recipes, you can consider buying me a coffee. Or rather I should say: you can buy me a flour for Pierogi, cabbage for Gołąbki and beets for Barszcz:) This would help me to cook more and publish more delicious recipes for You. www.buymeacoffee.com/cookinpolish.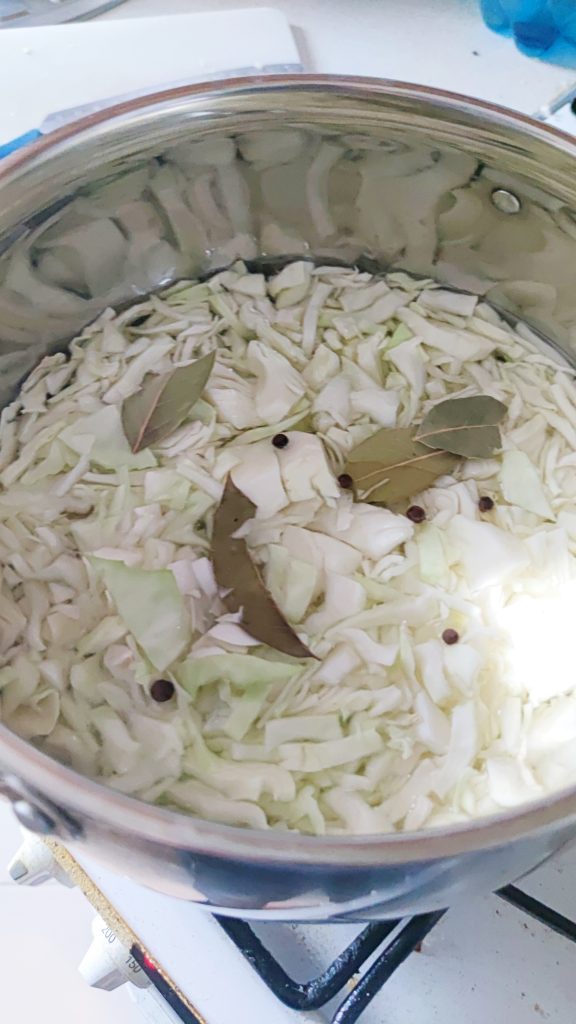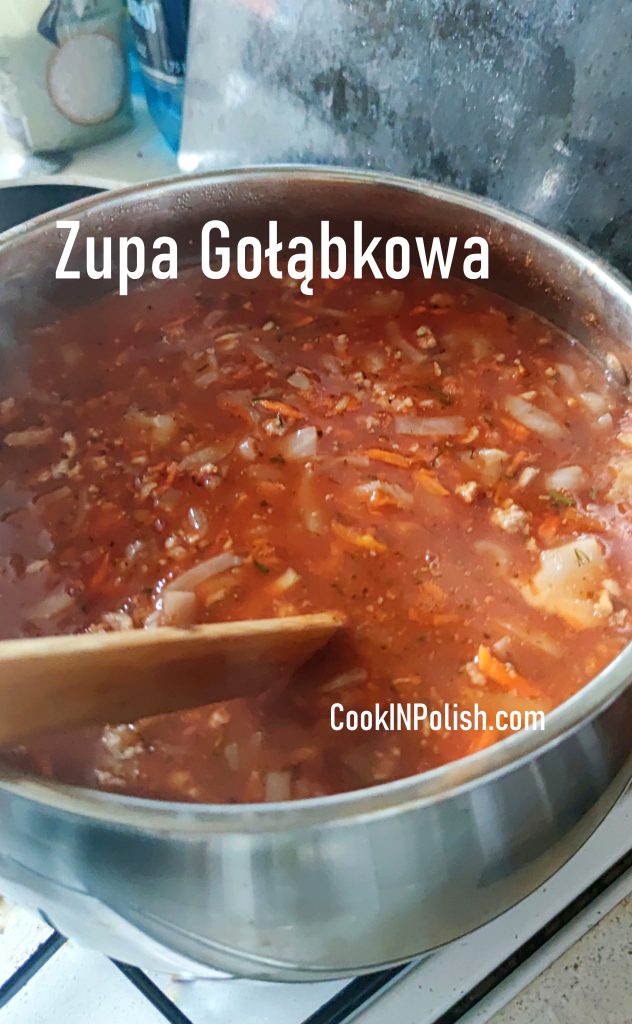 Comment on the post if you have questions, other ideas on the recipe or just enjoyed reading. I would be happy to see your thoughts on my posts!
Thanks for liking and sharing my recipes to your friends – it helps to develop my blog!