Pyzy z mięsem
Our grandmothers were true pioneers when it came to running a household. They exemplified the art of zero waste cooking, demonstrating an unparalleled ability to create delicious meals from seemingly nothing. Their culinary skills went beyond taste; they were budget-conscious, resourceful, and incredibly efficient in the kitchen. Wasting food was simply not an option for them. They knew how to use every part of an ingredient, from root to stem, ensuring nothing went to waste. I believe my babcia Emilka would be proud that I made these Zero Waste Pyzy with Meat.
In order to prepare Zero Waste Pyzy with Meat I used yesterdays leftover potatoes and chicken which was the basis of our Sunday Rosół. I also added some cooked veggies from Rosół and I must say the outcome was extraordinary. Pyzy served with fried onions were just delicious and I felt satisfied that I used up leftovers which would otherwise be wasted.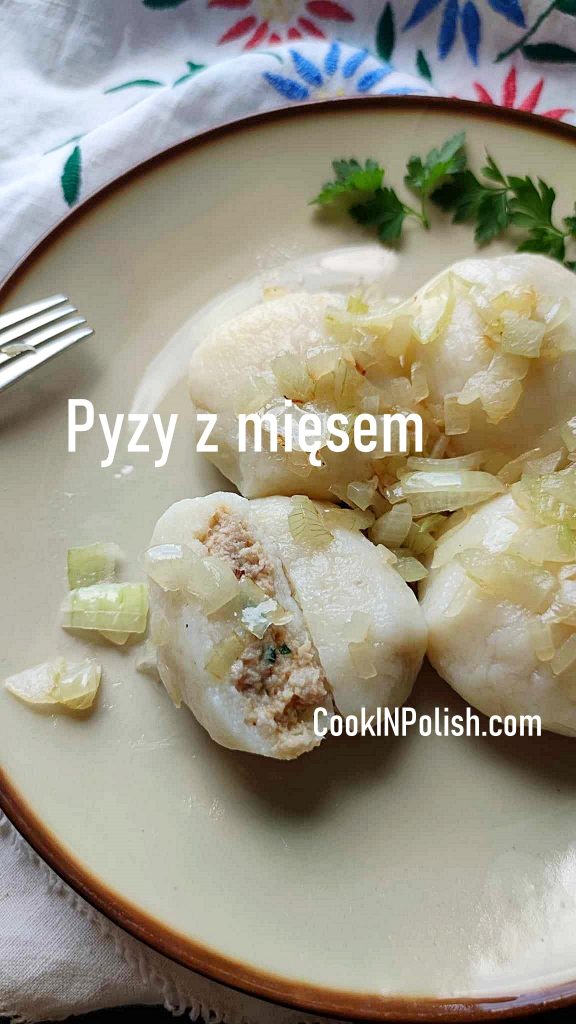 Ingredients- For each 2 lb of potatoes:
1 egg
1 cup potato flour (potato starch)
half teaspoon salt
Ground potatoes (or mash them with a potato masher), place in a bowl, divide them into 4 parts. Take one part out and put potato starch to fill the empty space. Add the missing part of potatoes back, add an egg, season with salt and mix all till smooth.
For the filling:
4 chicken thighs cooked in a soup
1 carrot cooked in a soup
stale bread roll soaked up in a cup of Rosół
1 onion
3 tablespoons butter
half teaspoon salt
half teaspoon pepper
Peel and dice the onion. Saute in one tablespoon of butter. Season with salt.
Separate the meat from the bones of the chicken thighs. Place meat in a bowl, add cooked carrot, onion and soaked up bread roll. Ground all together. Season with pepper. Taste the filling and add more salt if needed. Add soft butter, as cooked chicken may be dry. You can add some Rosół too if you feel it's still too dry.
Zero Waste Pyzy with Meat assembling
Tear off a piece of dough the size of a walnut and flatten and place a teaspoon of meat in the middle. Close it forming a ball.
Boil the water, add salt. Gently throw Pyzy into boiling water and turn the heat to the minimum. Let them cook for 4 minutes from the moment they float to the top.
Serving
Fry onions in oil or in pork lard. Sprinkle generously over cooked Pyzy.
Enjoy! Smacznego!
If you liked my posts and tried my recipes, you can consider buying me a coffee. Or rather I should say: you can buy me a flour for Pierogi, cabbage for Gołąbki and beets for Barszcz:) This would help me to cook more and publish more delicious recipes for You. www.buymeacoffee.com/cookinpolish.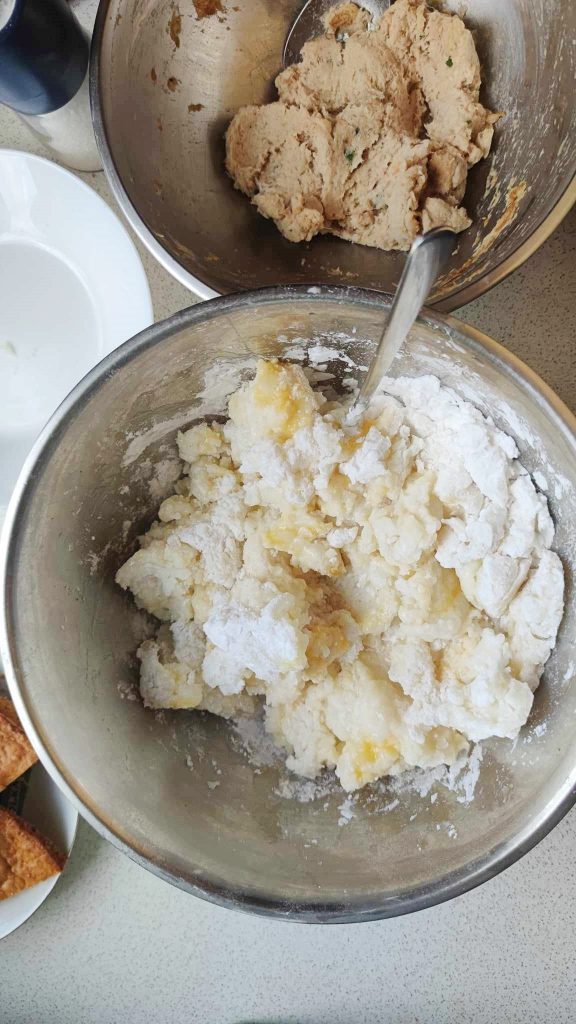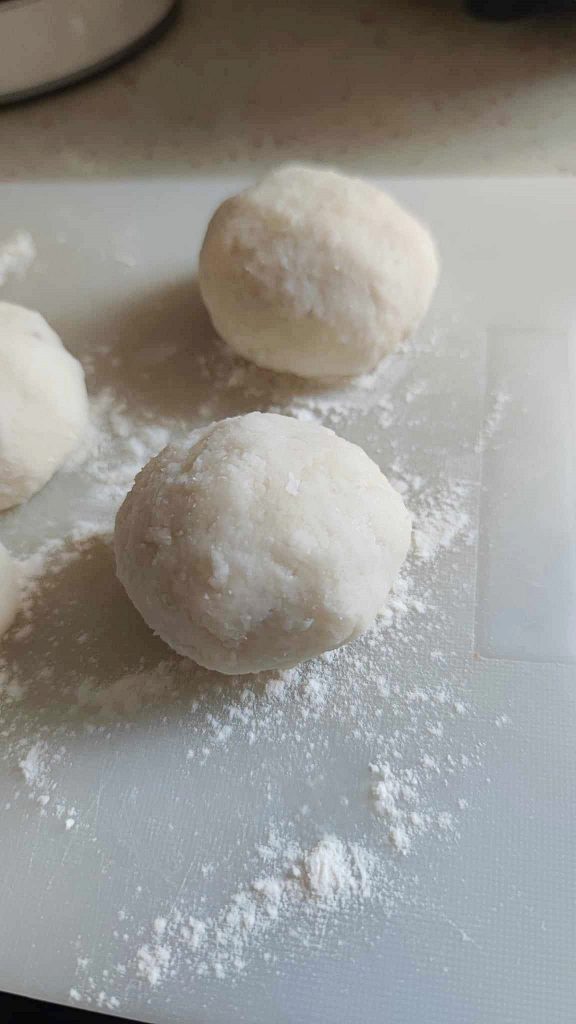 Comment on the post if you have questions, other ideas on the recipe or just enjoyed reading. I would be happy to see your thoughts on my posts! Do you like zero waste cooking?
Thanks for liking and sharing my recipes to your friends – it helps to develop my blog!