Regular Polish Beet Soup is what I remember my Grandma Emilka was cooking every second Friday. The color is fantastic, the flavor is sweet and sour. Beet soup is thick thanks to grated beets and potatoes added. I definitely need to have this soup more often:)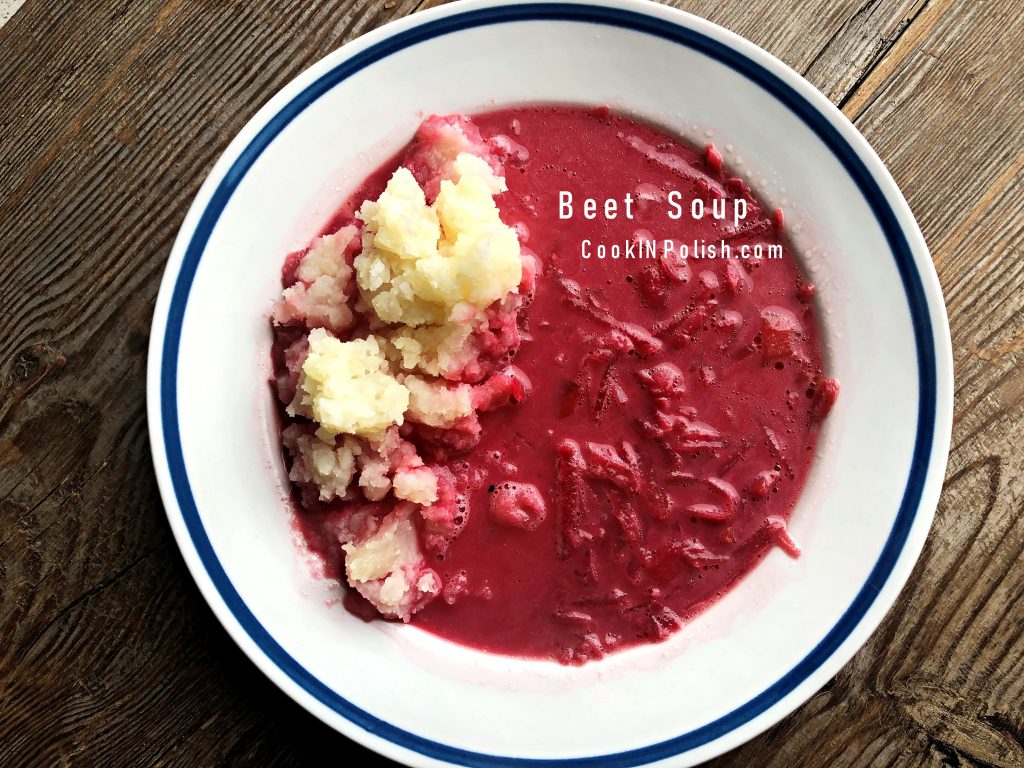 Ingredients
6 chicken wings or other chicken parts
3 carrots
1 medium parsley/ parsnip
half celeriac
5 – 6 medium beets
4 allspice seeds
2-3 bay leaves
2-3 tablespoons white vinegar
salt, pepper
Peel vegetables. Place chicken in a large pot, fill with cold water and put on the fire. Add bay leaves and allspice seeds. Add celeriac cut into 2 parts, whole parsley and carrots. Burn an onion over a fire and place in the pot.
Bring to boil and simmer for 45 minutes. In the meantime peel beets and grate them on a grater. Remember to wear gloves, as beets can color your hands. Once vegetables and meat are done, take meat and vegetables out of the pot, then – add beets. Simmer for an additional half an hour, until beets are cooked. Then you can add sliced cooked parsley and carrots.
Season with salt and pepper. Add 2-3 tablespoons of white vinegar, adjust to taste. I sometimes add some balsamic vinegar, which also makes difference, it goes very well with beets.
Beets soup is best served with sour cream and mashed potatoes. Mashed potatoes makes the soup thicker, sour cream makes it creamy.
One more trick for these not afraid of excess calories – add some sauteed onions or simpler – drippings (fried bacon)- this is actually what Grandma Emilka was doing in my childhood:)
Note: If you have beets leaven, use it instead of white vinegar, it's much healthier. Check here for recipe.
If you liked my posts and tried my recipes, you can consider buying me a coffee. Or rather I should say: you can buy me a flour for Pierogi, cabbage for Gołąbki and beets for Barszcz:) This would help me to cook more and public more delicious recipes for You. www.buymeacoffee.com/cookinpolish.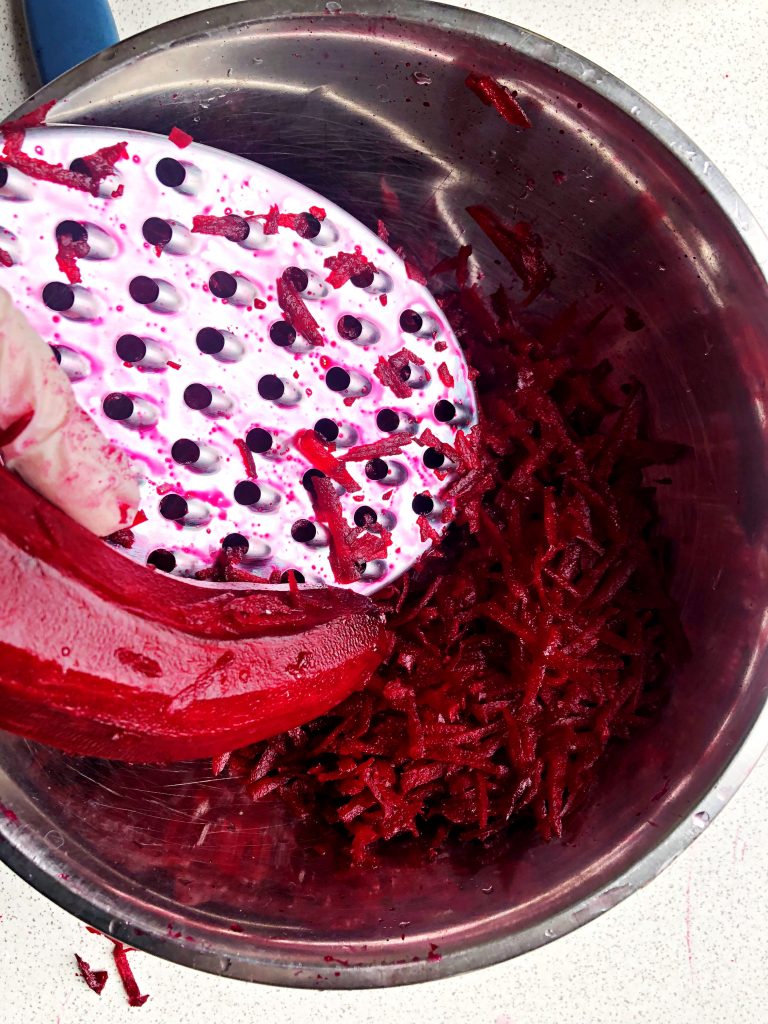 Comment on the post if you have questions, other ideas on the recipe or just enjoyed reading. I would be happy to see your thoughts on my posts!
Thanks for liking and sharing my recipes to your friends – it helps to develop my blog!