Fat Thursday is traditionally the last Thursday before Lent. You can eat sweets and specially lots of polish doughnuts that day, because in few days carnival is over! For Catholics Lent is a period of 40 days of abstinence in expectancy to Easter.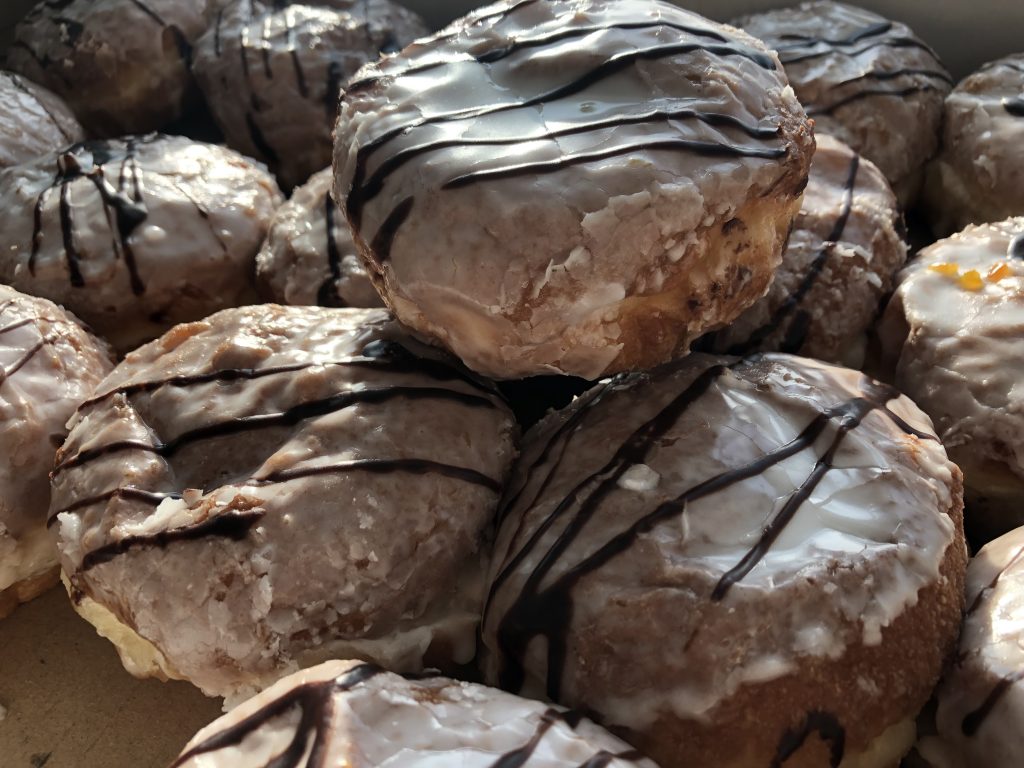 Polish doughnuts are prepared in bulk in all bakery's across country before Fat Thursday, as all the Poles are crazy about them:) It is one day of doughnuts' madness in Poland:)
Doughnuts are traditionally filled with rose petal jam with icing, but you can find a whole variety of different fillings and frosting.
For now I will not prepare doughnuts myself, but I will show you few photos from Fat Thursday 2019:)